As the market for electric cars grows, it was only a matter of time when someone started modifying iconic retro cars. Charge Automotive, based in Britain, is one such company seeking to sell its customers' Mustang electric cars starting from £300,000 or around $389,280.
Only 499 electric Mustangs will be produced so if you want one you'll have to hurry.
The Mustang electric car from Charge Automotive retains the iconic design but its guts are completely different. Mustang has a lot of admirers, and although some people are happy with their favorite car being brought back in an electric avatar, some are not so excited.
What you need to know about Charge Automotive is that it is a British company that also works in collaboration with Arrival electric cars and Michelin. According to the company's website, their team includes engineers from McLaren Automotive, Jaguar Land Rover, and the F1 Racing team. They don't specify which team though.
So here's everything you need to know about Charge Automotives.
Charge Electric Cars: The Performance Of The Mustang Analysed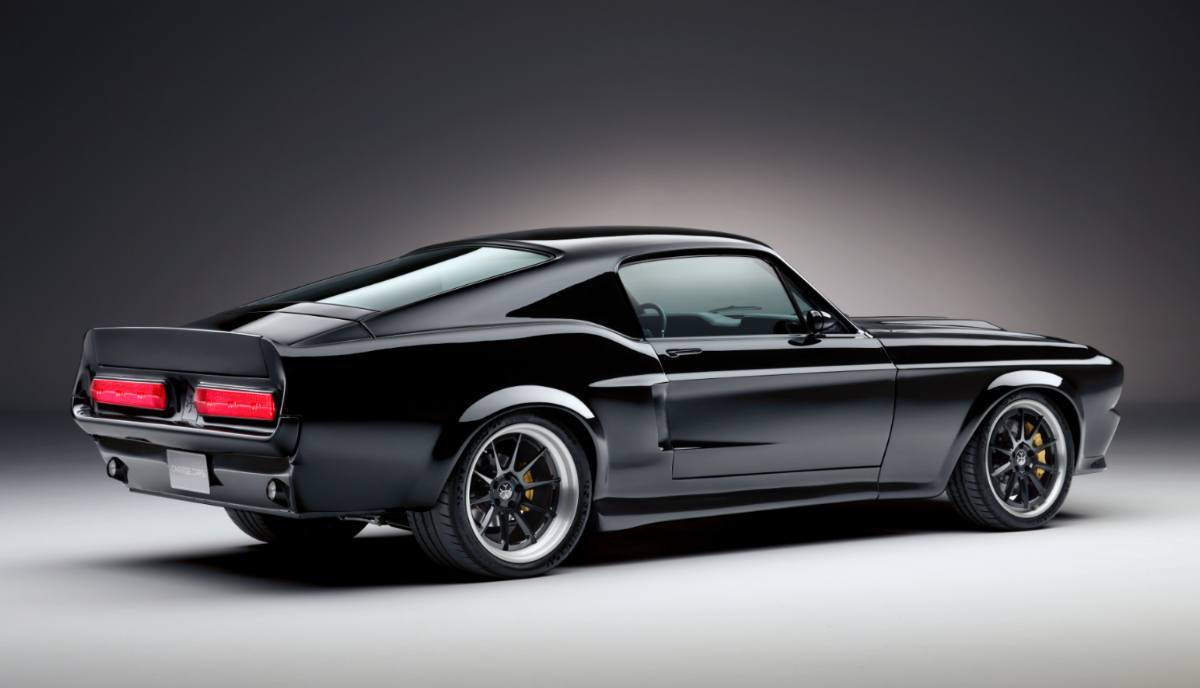 Charge Automotive makes its EV by taking the shell of a retro Mustang and building all the modern high tech stuff into it. Instead of a grunting V8, the Charge electric Mustang uses a 68 kWh battery pack and dual electric motors, one at each axle.
The car has a 0-60 mph acceleration time of 3.9 seconds which does not sound so impressive when you consider it is producing 350 kW or 469 HP and 1200 NM of motor torque. Torque plays a major role in getting the car moving from a standstill. And with so much of it, I was expecting better timing.
The electric Mustang has a 200-mile range and features 50 kW DC fast-charging. There is no confirmation whether the range is based on the relatively accurate EPA cycle or the NEDC cycle.
The 50 kW DC fast-charging also seems dated. This means that to completely charge the 68 kWh battery, a user will have to wait more than an hour. This type of charging tech can be found in consumer-grade cars like the 2019 Chevy Bolt so I was expecting much more from a custom electric car manufacturer.
The interior of the electric Mustang feels minimalist. The main console includes a touch screen that can be used to access most of the features. You can choose between different driving modes including "Eco, Sport, and Ultimate."
The dual motors setup allows for the All-Wheel-Drive option but you can choose to drive in Rear-Wheel-Drive (RWD) if you please. It's a great option for hardcore fans who have always known Mustang to be an RWD.
There is also a "Burn out" mode in the car which, I guess, makes doing burnout easier. Aside from these features, music, navigation, driving gear, calls, and other stuff can be accessed via the touch screen as well.
Should You Buy An Electric Mustang Over A Tesla or Porsche Taycan?
Objectively speaking, you can almost buy two upcoming Tesla Roadsters for the price of one electric Mustang. The Roadster can do 0-62 mph in 1.9 seconds and has a range of more than 600 miles. During an interview with the car's designer, it was revealed that Tesla Roadster will be way better in all regards than expected.
If you want a good electric car that can offer the best performance for your buck, then skipping this Mustang would be my suggestion. But again, this isn't a car for outright performance, it is made to preserve the history and the culture.
In the future, emissions laws in several places around the world won't allow ICE vehicles to operate. So converting a Mustang to electric is one of the ways to make sure future generations can drive it. But after looking at the super hefty price tag of around $400,000 and above-average specs, I must say, this isn't the best way.