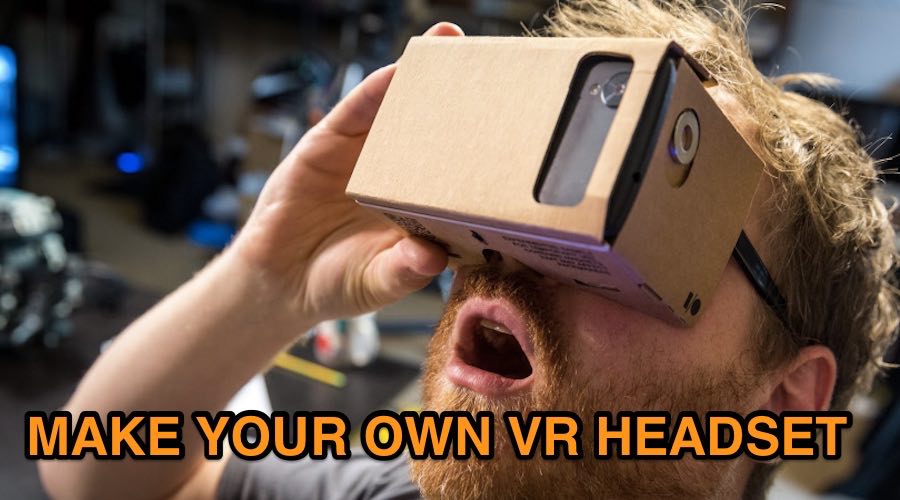 Short Bytes: When Google open sourced its Cardboard VR designs, many companies built their variants of Cardboard. Using Google's designs, a pair of biconvex lenses, and some cardboard, you can build your own VR headset in less than $10. This simple DIY only needs household items and a couple of other cheap materials.
C
urrently, there is no specific VR headset that can fulfill the needs of all people. As more VR headsets are arriving in the market, the users are getting extra choices. However, if you want a cheap headset to get acquainted with the idea of virtual reality and experience it, there are way too many options.
You might be knowing about Google Cardboard, a cheap virtual reality headset that's made from cardboard and a pair of lenses. Since its arrival, different companies have prepared their own versions of Cardboard. You can buy them from an online store easily in $20-$30.
What if I told you that you can build your own VR headset by spending $10 or lesser. Using Google's open source designs and grabbing cardboard sheet and lenses, you are good to go.
How To Build Your Own Google Cardboard?
Before starting to build your own version of Google Cardboard VR headset, download Google's open source technical specifications from here. If you are good at building things and following instructions, Google's guide would be enough for you. You can also follow a simple guide by Instructables that will make your job easier.
You simply need to take a print of the template on paper, stick it to cardboard, and cut it. Now you need to arrange and fold everything together according to the instructions.
The tools needed to complete the job are a utility knife, ruler, and scissors. Here are the materials that you need:
A 2'x3′ sheet of thin (2mm) cardboard. You can grab it from a shoebox or a pizza box.
A pair of 45mm focal length biconvex plastic lenses–either 25mm in diameter (GC 1.0) or 37mm (GC 2.0). You can grab it from Amazon or eBay.
Copper foil for conductive touch screen buttons.
A small piece of dense foam. You can get it from some electronics packaging.
Velcro patches that you can get from Amazon.
After getting all these things, you need just a couple of hours to assemble your own DIY VR headset. Good luck!
Did you find this article helpful? Don't forget to drop your feedback in the comments section below.