I know many people who would impulse buy, spend their money carelessly and come on the verge of taking loans by the month-end. Few try to note down their expenses, but don't do it religiously.
Expense managing, to be honest, is a tedious task where everyone has to decide a budget and follow it. But what if you can do it without involving notebooks or the stress of losing your bills? This is where budgeting apps come in.
A budgeting app can record all your expenses and can help you decide on a budget. It also helps in keeping tabs on your expenditure. But here is a question — which is the best budget app for Android or iOS?
Here, I have curated a list of the best budgeting apps that will help manage your expenses.
8 Best Budgeting Apps 2020
Spendee
Wallet
Money Manager
Blue Coins
Walnut Money
Good Budget
Money Lover
1Money
1. Spendee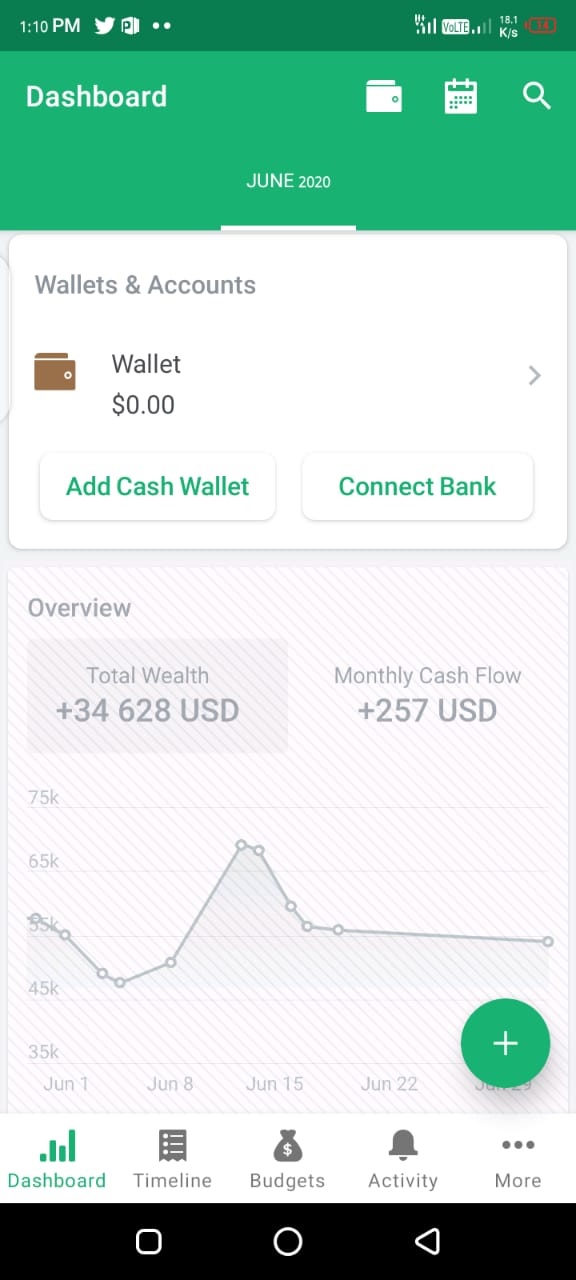 Spendee has a very easy to use interface and provides multiple sign-in options to the users. It has found its way into more than 1 million Android devices and hence, can be said to be one of the best budgeting apps.
After creating a manual budget limit, you can add different expenses to the app. You can also link your bank account to the app so that all your bank transactions are automatically added as expenses.
The budget calculator interface of the app is very sorted and easy to use. A major drawback of the app is that a few important features are only available for paid subscribers.
Two premium features of the app include adding a cash wallet and adding a family member to share the wallet. The app also shows ads which can be annoying.
Subscription: Monthly subscription available at a price of $2.99 and yearly for $22.99
2. Wallet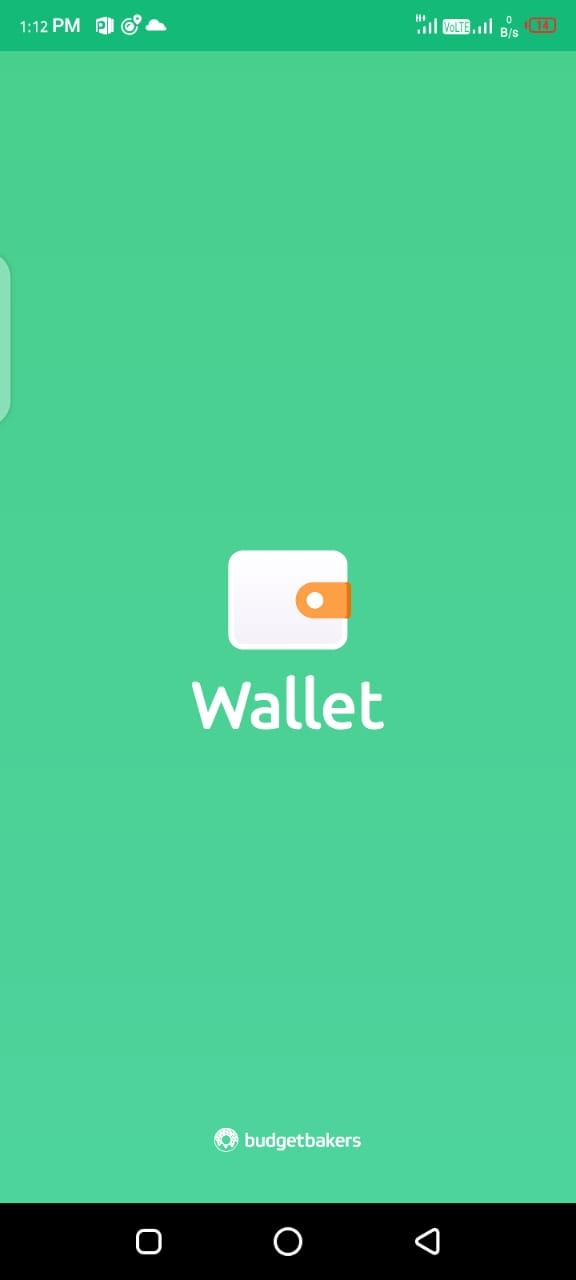 Wallet Android app is one of the most user-friendly budget apps available on our list. While setting up your account, the app mandates you to enter the amount you have in possession.
As soon as you add an expense, the app will show the updated balance along with easy pie charts and graphs to compare your expenditure and budget.
You can also create goals in the app if you want to save money for a particular thing you want to buy. The app also has the option to hide expenditure entries and only show their name.
Wallet also comes with a dark mode option that can be activated anytime. You can also import your monthly expenditures in different file formats in the budget app.
Subscription: Annual subscription available at a price of $21.99
3. Monefy Money Manager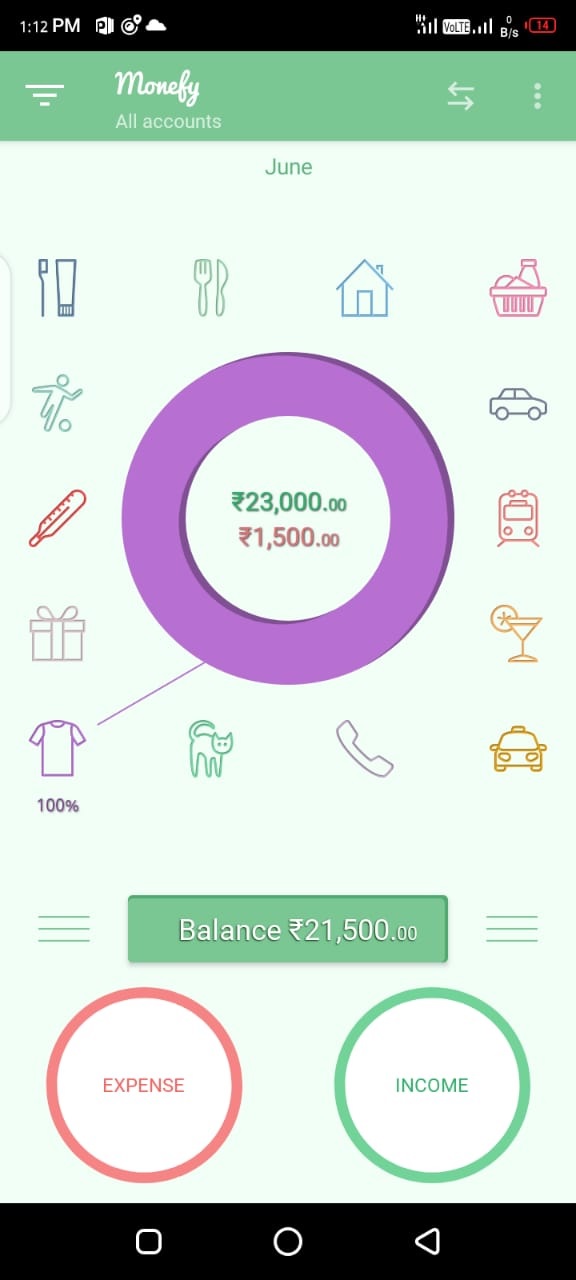 Monefy Money Manager doesn't require sign-in to use the app, which makes it the best app for budgeting for me as I don't like giving away my information before knowing the functionality of an app.
It has a straightforward yet monotonous interface where you see two buttons — one of which is for the expense, and the other one is for income.
In the settings option of the app, you will find the budget mode, which can act as a budget tracker. The budget calculator of the app is easy to understand, and the remaining budget is visible at the top of the screen.
The budget tracker pie-chart is divided based on categories including home, food and drinks, clothes, pets, bills, and a few more categories.
However, some app features like dark mode, option to add new categories, and extended widgets are only available to the paid users.
Subscription: Pro version of the app available for $2.50
4. Bluecoins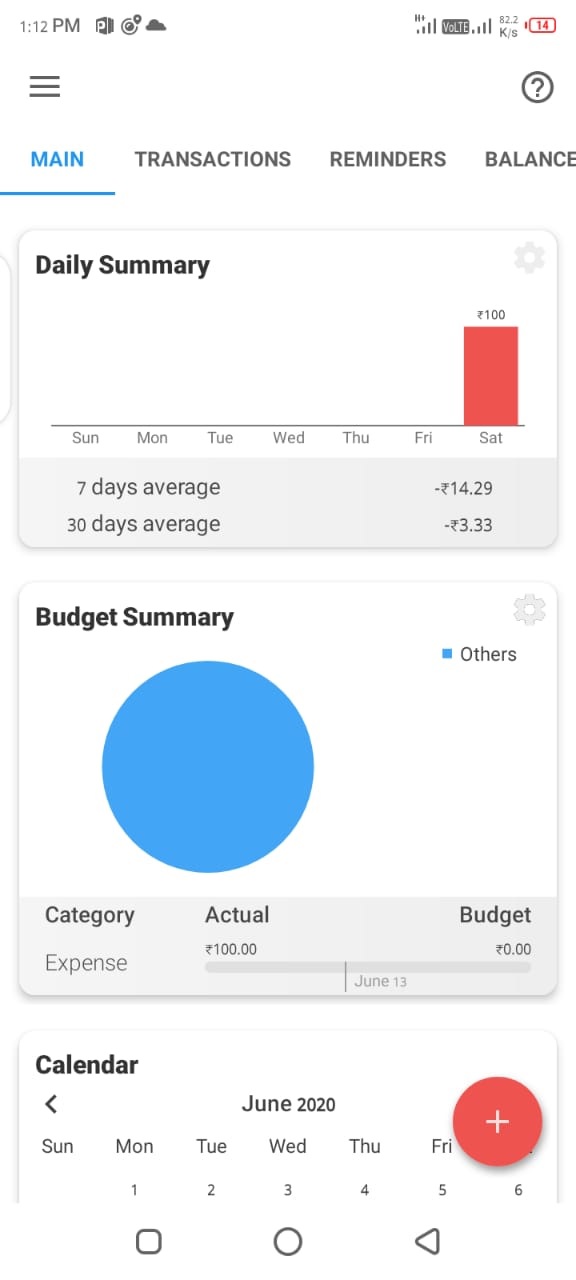 With more than 500K downloads on the Google Play Store and a 4.7-star rating, Bluecoins can be dubbed one of the best budgeting apps available on the list. The app starts with a demo, but I felt it was overwhelming and confusing for a first-timer. It's best to avoid it and start using the wallet.
The dashboard of the budget app shows all your expenses and the budget calculator of the app shows three categories, including income, expense, and transfer.
There are three different themes available in the regular version of the app, including a regular theme, a dark theme, and a cool blue theme.
Other customization options available in the app include hiding the app logo, using different shades of text, and a semi-transparent background.
Subscription: Annual subscription available for $8.00
Availability: Android
5. Walnut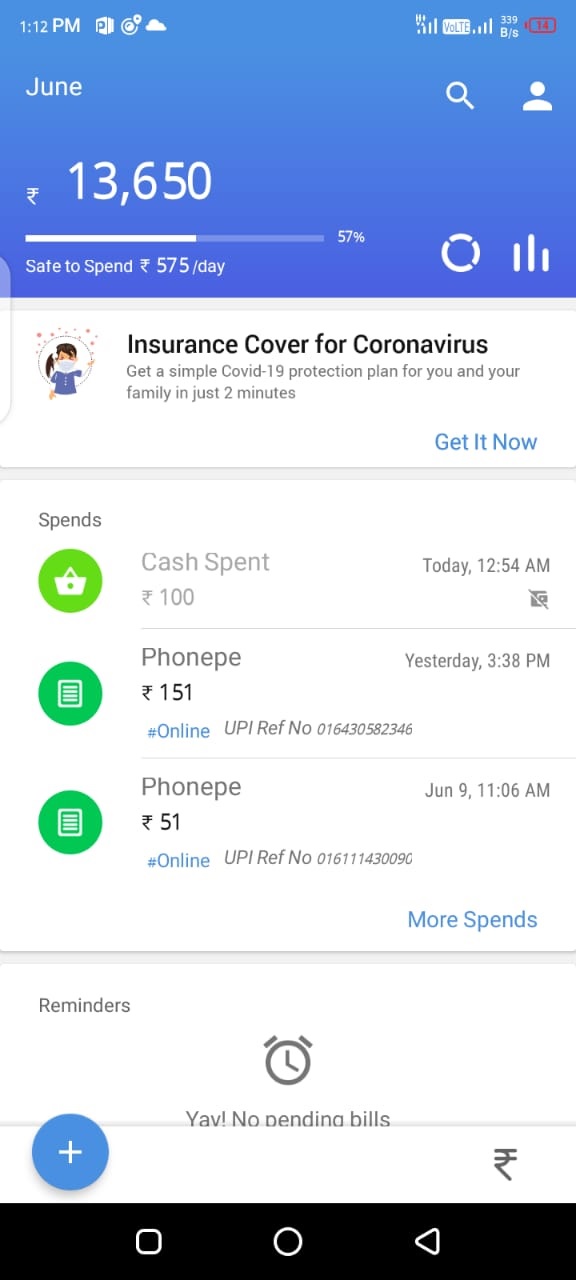 The Walnut budget tracker follows a different approach to track the monthly budget. The app reads transaction messages received on the device and then asks the user to add it as an expense.
Walnut budget planner is the only app that also provides a loan whenever you need it. You can also make simple entries in the cash section if you have purchased something offline.
At times, the budget tracker interface of the app may get confusing. For instance, if you withdraw cash from an ATM, entering the expenses can get confusing as the app tends to add the withdrawal as an expense by misinterpreting the SMS from your bank.
Besides this, it also makes it confusing when you have a second active bank account that you use for transactions. This is why people avoid using Walnut Money.
Subscription: Walnut Prime version available, requires PAN card and other document verification
6. Goodbudget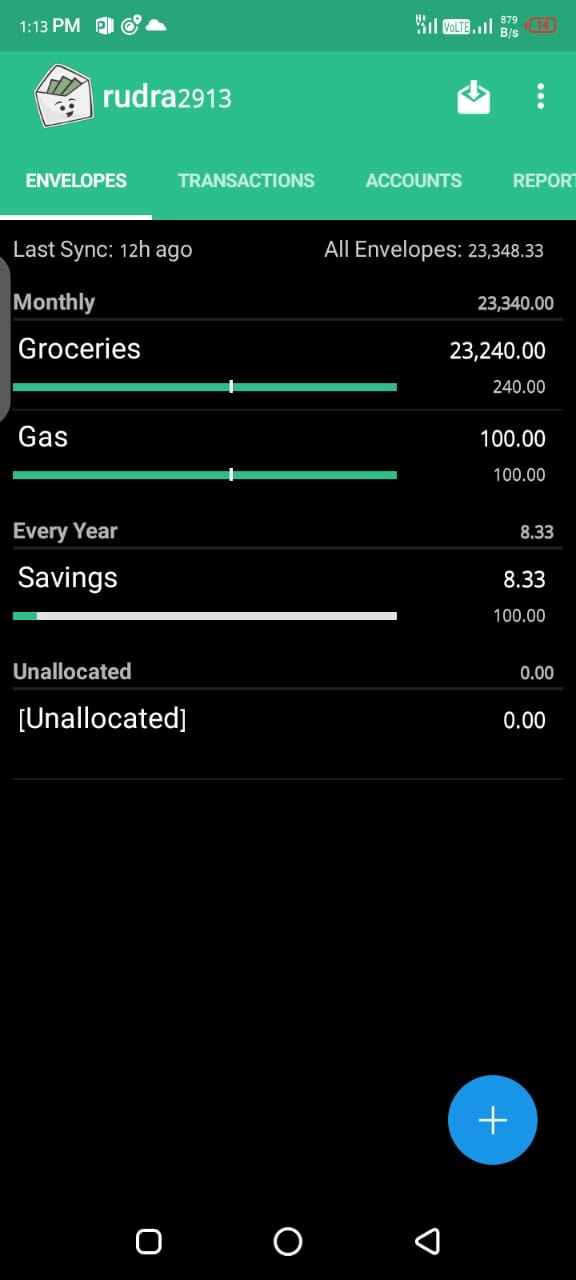 Goodbudget app has a very easy to use interface. The app creates different envelopes for expenditure. You can decide on a proper budget for different categories and keep a tab on all the expenses.
You can add an expenditure or income in different envelopes. However, in the basic version of the app, you can only create five different budget tracker envelopes.
The app doesn't have a lot of customization options or budget tracking features. The only personalization feature in the app is the dark mode.
Subscription: Monthly subscription available at a price of $7.00 and Annual subscription for $60.00
7. Money Lover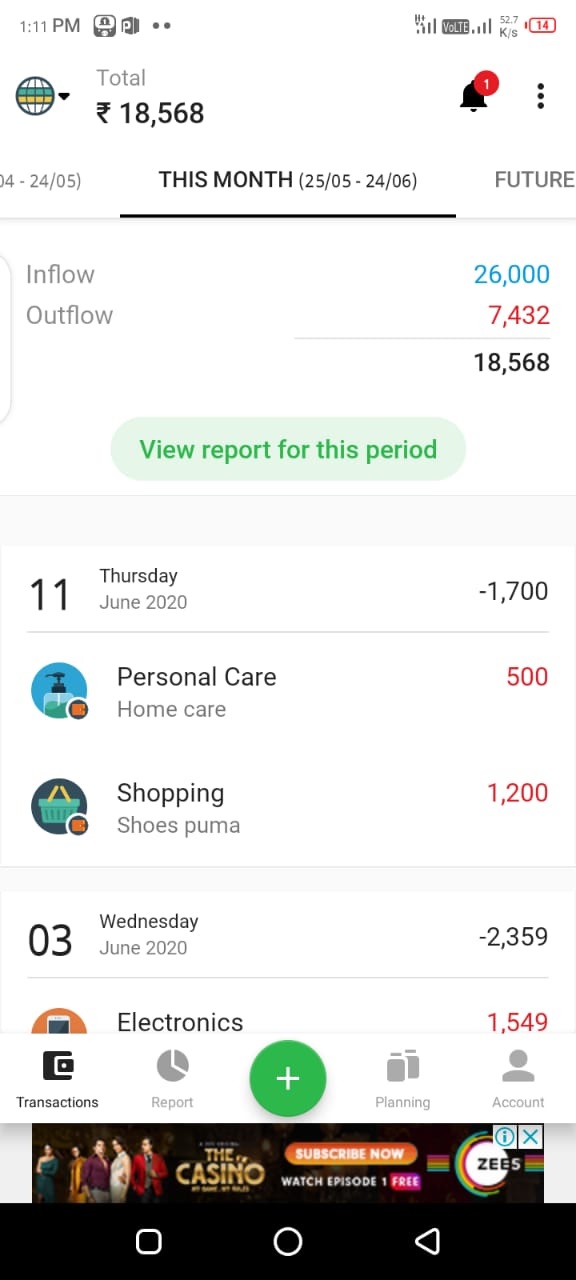 If you simply want to track your everyday spending, then Money Lover is the best budget tracker for you. The app focuses on keeping tabs on small expenditures that people tend to ignore.
You can predict your total expenses in the app based on your expenditure history. You can also manage and track your credit card expenditure by using the credit wallets available in the app.
The best part is that the app offers several customizing options in its calendar, including options to change the first day of the month (the date you get your income), the first day of the week, and more.
Subscription: The subscription fee is $2.49 per month, $14.49 for six months and $19.99 per year
8. 1Money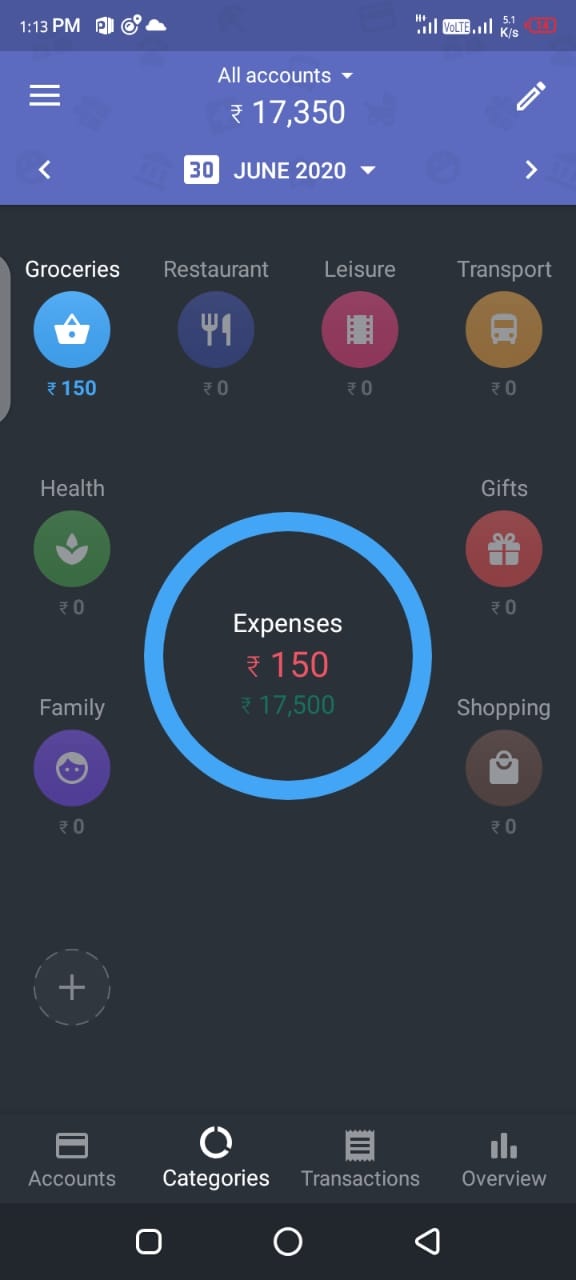 At the time of testing, I found out that 1Money was the most sorted budget app available on Google Play Store. To make entries, you just have to tap on the middle circle to select between income and expenditure.
Moreover, in the expense category, there are a lot of sub-categories. These sub-categories include groceries, health, transport, and others. You can straightaway add the amount in the respective category to sort your expenses.
In terms of customization, you can choose the opening screen of the app and even decide a budget as per your expenses.
Subscription: Annual subscription available at $17.99
Availability: Android
You can choose any of the above-mentioned budgeting apps to fulfill all your budget calculator and budget tracker needs. These apps provide a lot of features without needing to buy a subscription.
I hope you find my list of best budgeting apps helpful. Let me know if I missed any popular budget tracking apps in the comments down below.