B
TCC, China's one of the biggest Bitcoin exchanges, has announced that it's shutting down its trading operations. The exchange has said that it'll cease trading for China-based customers from September 30. BTCC is also assumed to be one of the world's oldest Bitcoin exchanges.
Shanghai-based BTCC has taken this step in response to the tighter controls being employed by the Chinese governments. Last week, we reported a local news which said that the authorities are sending notices to country's Bitcoin exchanges. However, country's other top exchanges, including Huobi and OKCoin, continue to operate.
BTCC has confirmed the same on Twitter and its Chinese social media channels. The tweet says that the decision has been taken after carefully considering the announcement made by the regulators on 4th September.
1/ After carefully considering the announcement published by Chinese regulators on 09/04, BTCChina Exchange will stop all trading on 09/30.

— BTCC (@YourBTCC) September 14, 2017
However, it's worth noting that BTCC's other businesses like mining pools will continue to operate. Also, any Bitcoin operation that doesn't involve Chinese citizens will remain untouched.
This isn't the first time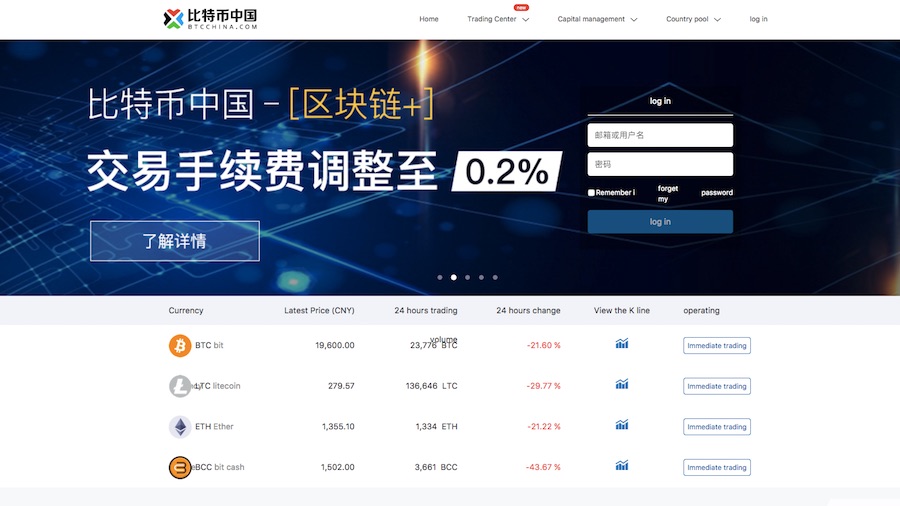 The readers also must be aware of the fact that this isn't the first time Chinese regulators have taken such step. Similar restrictions were imposed in December 2013. Another set of restrictions were also put in place earlier this year. ICOs have already been deemed illegal in China and the companies have been instructed to issue refunds to investors.
Bitcoin prices continue to plummet
A major decline in the price is already being witnessed since JPMorgan CEO said that "Bitcoin is a fraud." This plunging is maintaining its pace and the prices have fallen about 10 percent on Thursday itself.
Currently, according to CoinDesk's numbers, Bitcoin is trading at $3,360. Earlier in the day, we reported that the prices are expected to read $3,000. Witnessing the current pace, this number could reach even lower depths.
What's your take on the current Bitcoin scenario? Don't forget to share your views and feedback.