Amidst increasing privacy awareness, Brave browser has launched the Brave Search beta. Brave Search was announced earlier in March after the company acquired Tailcat, an open-source engine.
In a blog post, Brave says that over 1,00,000 people signed up for preview access and testing, and the browser has now reached over 32 million monthly active users.
You can use Brave Search as a search engine from Brave browser, or access it through any other browser by directly going to the website.
What's New In Brave Search Beta?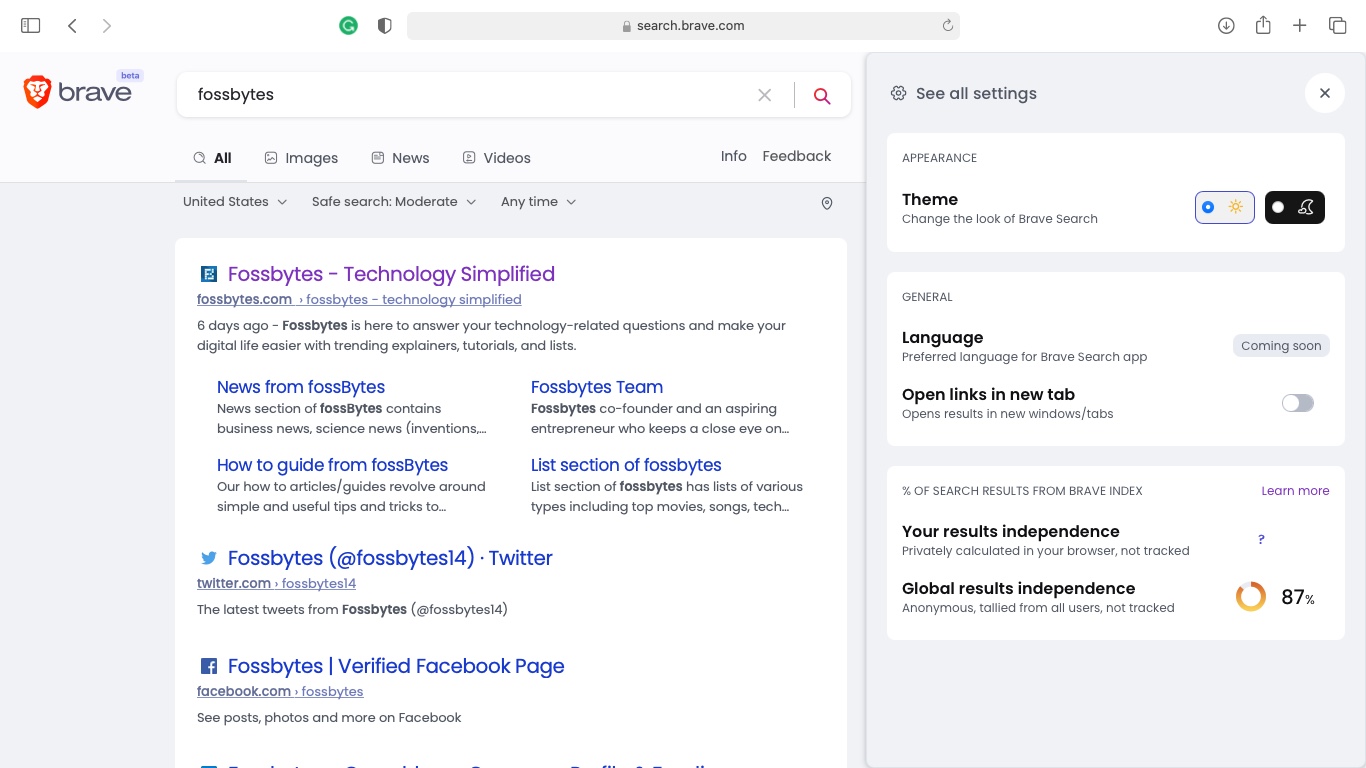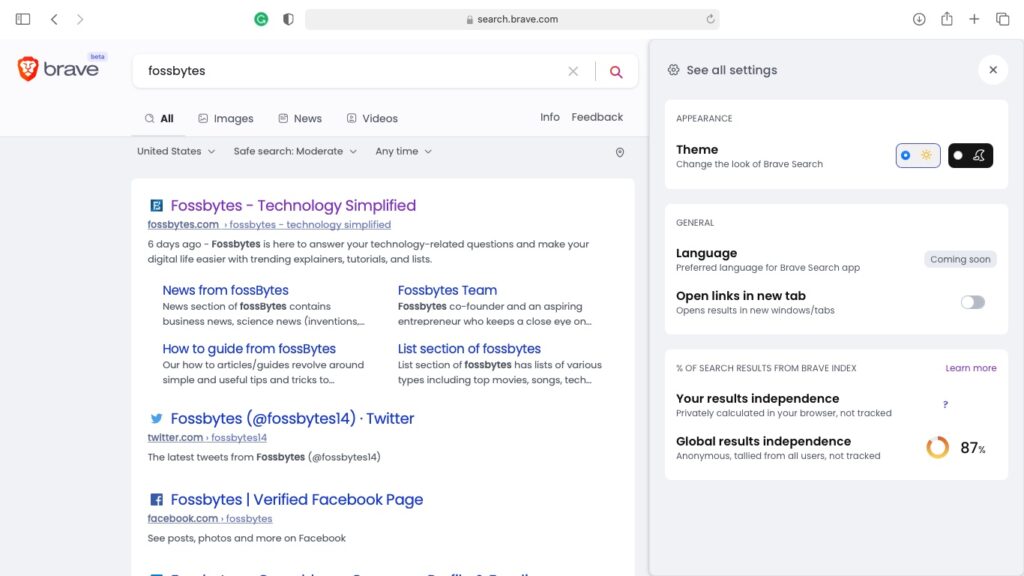 Right off the bat, Brave Search beta offers a simple and clean interface. You can tap on the 'hamburger menu' on the top-right side to access settings and stats. The settings will also get support for different languages.
One of the tabs in the search settings lets you know the independence of your results. It also keeps a count of the global results and their dependency on other sources.
So for instance, If you get 90% independence, it means 90% of results are coming from Brave search index, and 10% are a mix from third-parties like Google and Bing search. Brave says these results are fetched anonymously, so you can't be tracked.
Is It Better Than Google Search?
Our Brave browser review dives into whether you should switch from Chrome to Brave. While that was about the browser, Brave Search is still in its beta phase, and might not be as polished as Google Search.
You may also get different results than other search engines because Brave Search beta uses its own index. This independent index also lets you search the web more privately.
That said, Brave Seach is a good option for the privacy-conscious. It is so because one of the highlights of Brave Search is "no tracking or profiling of users." According to the official blog post, the search will soon let you choose between ad-free paid searches and ad-supported searches.
Despite the privacy offered by Brave, Google still has a vast user-base and a polished interface, built on years of experience. Also, there are already some great Google search alternatives out there.
Brave Search Beta, as well as DuckDuckGo, are also catching up. They are still far behind Google but offer a privacy-oriented approach.
DuckDuckGo also published a blog earlier this month, talking about an increase in usage. The platform has seen a 55% search traffic increase, and more than 50 million app downloads in the last year alone.
Considering these numbers, it is safe to say more people are aware of these privacy-conscious choices. One of the reasons might be big tech facing antitrust charges in several countries, making people look for alternatives.