The Boosted Tesla Model 3 Vs Model Performance fight shows simply how big of a difference a performance update can make.
We recently informed you about a paid software acceleration boost worth $2,000 capable of boosting the acceleration of Tesla Model 3 long-range and Dual-motor variants.
Since the update's release, several people have upgraded their Tesla Model 3 non-performance variants and received a 0.5-second boost in 0-60 mph acceleration time.
Today we will be seeing exactly how powerful the new software update is. We will see two different boosted Tesla Model 3 non-performance variants going against a Tesla Model 3 dual motor and a Model 3 performance.
Boosted Tesla Model 3 Vs Model 3 Performance
The first test was conducted by Brooks from Dragtimes, who ran his new Tesla Model 3 Performance, against his friend's boosted Tesla Model 3.
Brooks Model 3 Performance has all the latest software updates, including the free HP update Tesla dispatched a few weeks ago. His Tesla electric car can go from 0-60 mph in 2.9 seconds.
He didn't conduct the drag race of boosted Tesla Model 3 vs Model 3 performance on a drag strip. So any result seen here would be slightly different if the test was conducted on a drag strip.
First, Brooks tested his friend's boosted Tesla Model 3 which is a Dual Motor variant. He expected to see a quarter-mile timing of a low 11 seconds in the car, and the car delivered 11.89 seconds in 1/4 mile run at a speed of 116.571 mph.
The 0-60 mph acceleration run in the boosted Model 3 came in at about 3.567 seconds, which is way faster than a stock Model 3 Dual Motor.
In comparison, Brooks Model 3 performance, in its latest drag race, ran the quarter-mile in 11.625 seconds at 115.844 seconds.
Brooks said, "We're seeing over 116 mph for the non-performance Tesla Model 3 with the upgrade versus the 115.8 mph for the Tesla Model 3 performance."
"So that would leave you to believe that the AWD Model on the top-end could actually be faster," He further said.
The booster Tesla Model 3 has a better top end due to high speed, while the Tesla Model 3 Performance has a great acceleration time at 3.1 seconds.
According to Brooks, if this was a rolling Drag Race and the cars were already moving, then the Model 3 Dual Motor would have bested the Model 3 performance. He said that "it could be a very, very close race."
And a close race it was, Brooks and his friend did try their hand at the rolling drag race and the result was as expected. The boosted Tesla Model 3 Dual Motor was able to defeat the Tesla Model 3 Performance.
The Model 3 Performance also won one of the three races, but it was just like Brooks said, "it all depends on who gets that initial jump."
"But pretty much it looks like they're dead even at the top end, with maybe the performance model having a slightly better pull."
According to Brooks, if you don't want the upgraded brakes, air suspension and other track upgrades which the Model 3 performance offers, then getting the $2,000 upgrade for your dual motor Tesla Model 3 performance is very much worth it.
If you're still not convinced then you can check out how much of a difference a Tesla Model 3 dual motor has over its stock version by watching this video from DirtyTesla.
Tesla Model 3 Performance With Ludicrous Mode Coming In 2020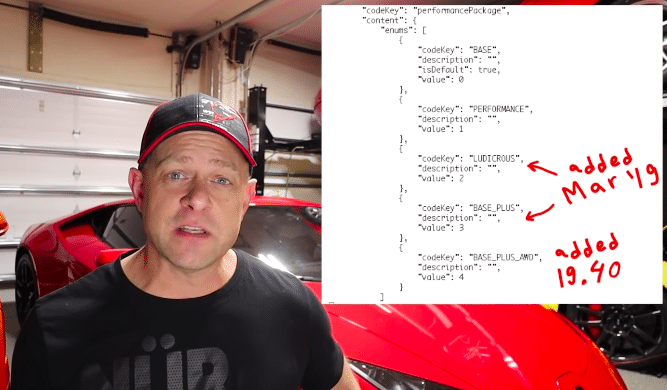 While ending the discussion, Brooks also pointed out the leak of a Tesla Model 3 with Ludicrous Mode and a 100 kWh battery pack coming in 2020.
He said that with this upgrade, the Model 3 could be encroaching on the performance territory of the much powerful Model S.
"Obviously it's not that hard to figure out if you take the smaller and lighter car and put the same battery and the same motors in, what are you going to get? You're going to get something faster."