In an era where data is a prized commodity, privacy is a rare privilege. From IP addresses to GPS locations, the websites you visit can fetch various kinds of personal information. Thankfully, you can protect your privacy and conceal your true identity by surfing the web using a Virtual Private Network (VPN) app. And, one of the best times to purchase is right now as the Black Friday VPN deals are live.
Yes, you do have the option of using free VPNs as well, but they have their own cons. For instance, you often don't get enough server locations to choose from, which might result in slower browsing. Such restrictions don't exist in paid versions of a VPN.
During this year's Black Friday sale, popular VPN apps, including NordVPN and ExpressVPN, are available at heavily discounted prices. On this list, we've sorted the biggest deals on VPN services that you can claim right away.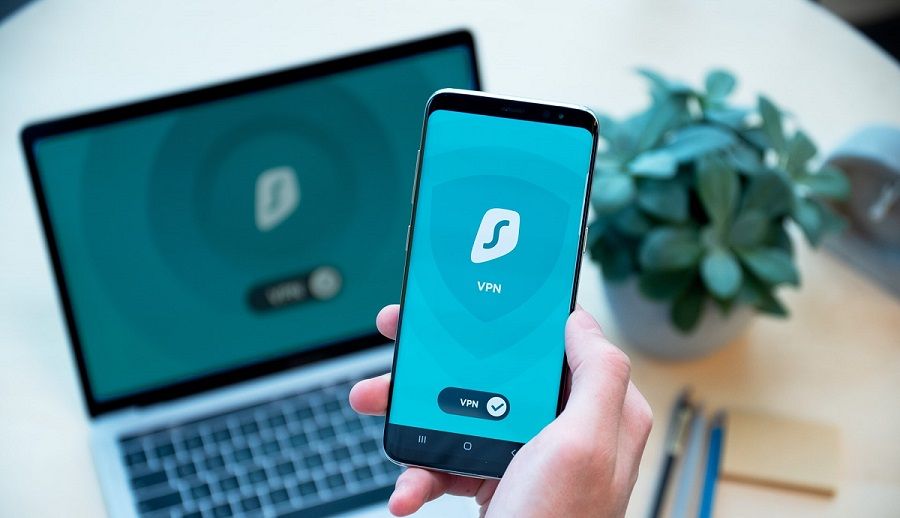 Biggest Black Friday 2021 VPN Deals
1. NordVPN | 72% Off On 2-Year Plan ($3.29/Month)
Arguably the most well-known VPN app, NordVPN, is cutting the price down on its 2-year plan by offering a 72% discount. This makes the deal cost you only $3.29 per month. Alternatively, you can get 58% off for a 1-year plan ($4.92/month). On top of this, you can rest assured to get your money back within 30 days of purchase in the event that you don't find the investment worth it.
Courtesy of NordVPN's vast network of more than 5100 servers in 60 countries, you can access many blocked domains at reliable speeds. Other key features include data encryption, IP masking, split tunneling, etc. Moreover, one account works on up to 6 devices, giving your entire online ecosystem VPN protection.
2. SurfShark | 83% Off And 3 Months Free On 2-Year Plan ($2.21/Month)
Another trending VPN, SurfShark, is going all-out with discounts and offers this Black Friday. Right now, you can avail its 2-year subscription plan at 83% off. Buying this plan would also bag you an additional three months of the VPN service for free with this black friday deal. Overall, this would cost you $2.21 per month over the course of the next 27 months. Of course, this also comes with a 30-day money-back offer. In case you can't find the deal, try checking out with the code "sharkstart."
Among SurfShark's notable features are private DNS & leak protection and Bypasser that allows you to configure certain websites and apps to bypass the VPN. A key benefit you get from having a SurfShark subscription is that you can use the service on as many devices as you want.
3. ExpressVPN | 49% Off And 3 Months Free On 1-Year Plan ($6.67/Month)
ExpressVPN is a renowned VPN provider offering its services at a cheaper price. The 1-year plan is up for grabs at a discount of 49%, with additional 3 months free. Breaking up the expense, it would cost you $6.67 for each month. The company also follows the policy that gives you a chance for a refund within 30-days of purchase.
Besides the usual, ExpressVPN offers a built-in VPN Speed Test to help you pick the best server and TrustedServer technology that maximizes your protection online. With servers installed at 160 locations in 94 countries, it ensures you can access almost anything at a remarkable speed.
4. ProtonVPN | 50% Off On 2-Year Plus Plan ($4.99/Month)
Joining the sale season is ProtonVPN, which is giving a 2-year subscription on any of its Plus plans for a massive 50% discount. This would end up costing you slightly under $5 every month over the 24-month period. Moreover, the company is also offering 40% and 25% discounts on its 1-year ($5.99/month) and 1-month ($7.49/month) plans respectively. Thanks to the money-back policy, you are eligible for getting a refund within 30 days of purchase.
ProtonVPN provides the protection offered by most VPNs. In addition to that, it is optimized for peer-to-peer downloads and uploads using clients, such as BitTorrent. Since this VPN provider has servers in over 50 locations around the world, you can expect several off-limits websites to load up at a satisfactory speed.
5. CyberGhost | 82% Off On 2-Year Plan ($2.25/Month)
An affordable VPN deal this Black Friday comes from CyberGhost. The VPN vendor is selling 2-year subscriptions with a discount as high as 82%. To be more precise, it would cost you $2.25 per month for two years. A notable attribute of this deal is that you can ask for a full refund after using the service for as many as 45 days since purchase.
As mentioned on its website, a CyberGhost subscription uses NoSpy servers to keep your identity and online activity encrypted and secure. It also supports multiple protocols and features automatic Wi-Fi protection.
6. Hotspot Shield | 76% Off On 3-Year Plan ($2.49/Month)
As of now, Hotspot Shield's 3-year subscription is available at a whopping discount of over 75%. The slashed prices mean you would have to pay around $2.49 per month. There is also a 45-day money-back guarantee in case you have second thoughts later.
Hotspot Shield is one of the best-rated VPN providers out there. It has support for 115 locations around the world, ensuring you can view geo-restricted content with ease. To safeguard your personal information on the internet, the company claims to use military-grade encryption. Multiple reputed sources, including AV-Test and SpeedTest, have ranked it as the world's fastest VPN.
7. IPVanish | 73% Off On 2-Year Plan ($2.92/Month)
Yet another VPN vendor giving a massive discount is IPVanish, which is currently waiving 73% off for its 2-year subscription. This brings down the monthly cost to $2.92 for this plan. Also, the 1-year option is also available for a reduced price equivalent to paying $3.20 per month (70% off). Alongside these two annual plans, you get a 30-day refund policy.
IPVanish gives you access to servers situated in over 75 places around the world, ensuring enough coverage and speed. Since there is no limit on the number of devices, you can freely use the VPN service on as many gadgets and computers as you want.
8. PureVPN | 88% Off On 5-Year Plan ($1.33/Month)
The biggest discount this season comes from PureVPN, which is giving an 88% discount on its long-term 5-year plan. That means it would cost you a little over a dollar every month for five years of protected web surfing. You can further reduce the price by 15% using the "TECH15" coupon code. If you're someone with commitment issues, you can instead go for the 2-year plan that is up for 81% off ($2.04/month). In both cases, you'll be covered by a 31-day money-back guarantee.
PureVPN offers you fast internet speeds with over 6500 servers across more than 78 countries. Alongside military-grade encryption, you also get essential features such as split tunneling and an internet kill switch. At one point, you can be logged in on a maximum of 10 devices using the same account.
That's all of the best Black Friday deals on top VPN apps, make sure you pounce on these slashed prices soon since they are only available for a limited time. If you need help choosing the best VPN for your needs, take a look at this guide.