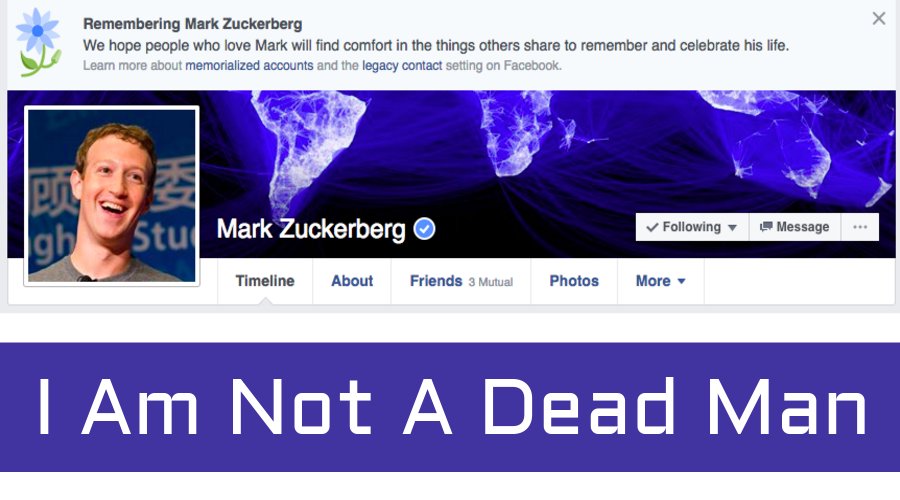 Short Bytes: A surprising bug was discovered on the social networking website Facebook which displayed some users as deceased with a remembering message on their profile. Facebook's CEO Mark Zuckerberg's profile was also among the ones with the Remembering message.
W
e recently told you about Facebook's
memorialized profile option
. But it seems that the company has taken the feature quite seriously. Jokes apart,
Business Insider
recently spotted a bizarre Facebook bug which displayed a Remembering message on top of the Facebook profile page.
It has been reported that Mark Zuckerberg was also among the people affected due to the bug. It's unclear how many people were affected by the unusual Facebook bug.

In a statement, a Facebook representative apologized and said that the message was meant to be posted on memorialized profiles. The issue has been fixed.
If you have something to add, tell us in the comments below.
Also Read: How To Enable "WhatsApp Video Calling" Feature On Your Android Smartphone?