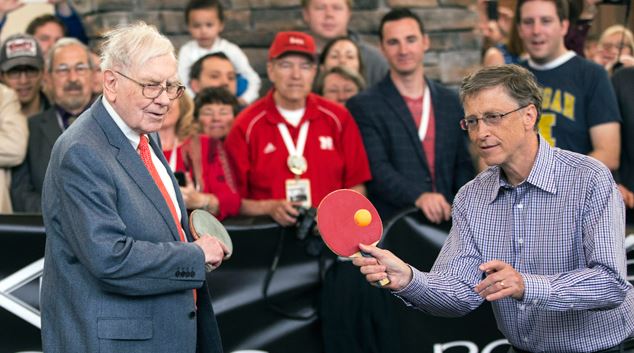 Everyone knows that the world's most richest man Bill Gates is a huge fan and a friend of Warren Buffett. Let me remind you that the CEO of Berkshire Hathaway Inc. Warren Buffett is trustee of Gate's Foundation. Buffett gifted shares of almost $30 billion worth back 2006 to the Bill & Melinda Gates Foundation.
A few days ago Buffett released his 50th edition of his letter to shareholders. Bill Gates feels that this recent letter isn't getting the attention it deserves.
Yesterday, Bill Gates in tweet recommended what he think is the best part of Buffett letter.
If you only read one part of @WarrenBuffett's annual letter, I highly recommend this section: https://t.co/5RStEOI6La pic.twitter.com/Tkp3FLm9JY

— Bill Gates (@BillGates) March 17, 2015

Watch the video of Bill Gates about Warren Buffett annual letter:
Read the full letter by Warren Buffett here
---
 Did you find this letter of Warren Buffet to Bill Gates interesting? Tell us in comments!
Stay tuned for latest technology news from fossBytes!
---