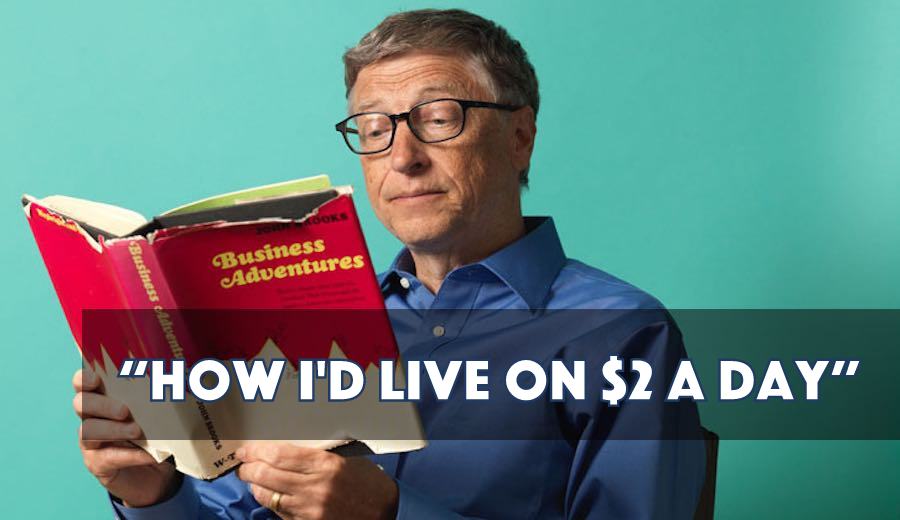 Short Bytes: On his website Gates Notes, Bill Gates has shared his vision regarding raising chickens and surviving in extreme poverty. He tells that one could raise chickens to live on $2 a day. He also talks about donating a flock of chickens to a family in Africa on behalf of the people who'll complete 3 easy steps on his website.
Y
ou might have read numerous hoax posts on the internet claiming to tell you ways to earn millions. Well, here I'll tell you something opposite (no million dollar trick, no hoax).
The world's richest man has revealed what he would do to live on $2 a day. On his website Gates Notes, Microsoft co-founder has told the same and it involves CHICKEN. "That's what I would do – I would raise chickens," Bill Gates says.
Sharing his Bill & Melinda Gates Foundation experiences, Bill Gates says that he has met lots of people in poor nations who breed chickens. "I have learned a lot about the ins and outs of owning these birds," he says.
Gates explains the importance of chicken raising to the poor and how Bill & Melinda Gates Foundation is working to create poultry market systems in Africa.
Here are the 5 main points that he gave to support his vision. According to him, chickens –
Are a good investment
Are easy and inexpensive to take care of
Provide nutrition to children
Empower women
Here's how he explains why raising chickens is a profitable business:
If a woman owns 5 hens in the start and her neighbor owns a rooster, the hens' eggs could be fertilized. Three months later, she will own a flock of 40 little chicks. Selling them at a price of $5/chicken, she can earn $1000+ a year. Notably, this is more than the extreme poverty line of $700 (about $2 a day) in West Africa.
Here's the most important part — If you read his article on Gates Notes, watch the video, and answer one question, on your behalf, Gates will donate a flock of chickens to a family. Go ahead, find the link below and do something good:
Did you find this article helpful? Don't forget to drop your feedback in the comments section below.