Bill Gates' is soon going to be the owner of the world's first hydrogen-fuel cell-based Superyacht known as Sinot's Aqua. The Superyacht will be available for $644 million in the market. Sinot's Aqua consists of five decks, space for 14 guests, and 31 crew members along with a gym, spa, helipad, and a pool.
As reported by The Telegraph, the Superyacht runs on two 1MW motors fuelled by supercooled hydrogen tanks. Gel-based fire bowls are used to keep the passengers warm outside as an alternative to burning wood or coal.
Aqua is not a fast-paced mover as it has a top speed of 19.6MPH, but its 3750-mile range makes it best for cross-ocean travel. However, it is not a completely eco-friendly machine. Due to the absence of dockside hydrogen filling stations, the yacht consists of a diesel engine for backup.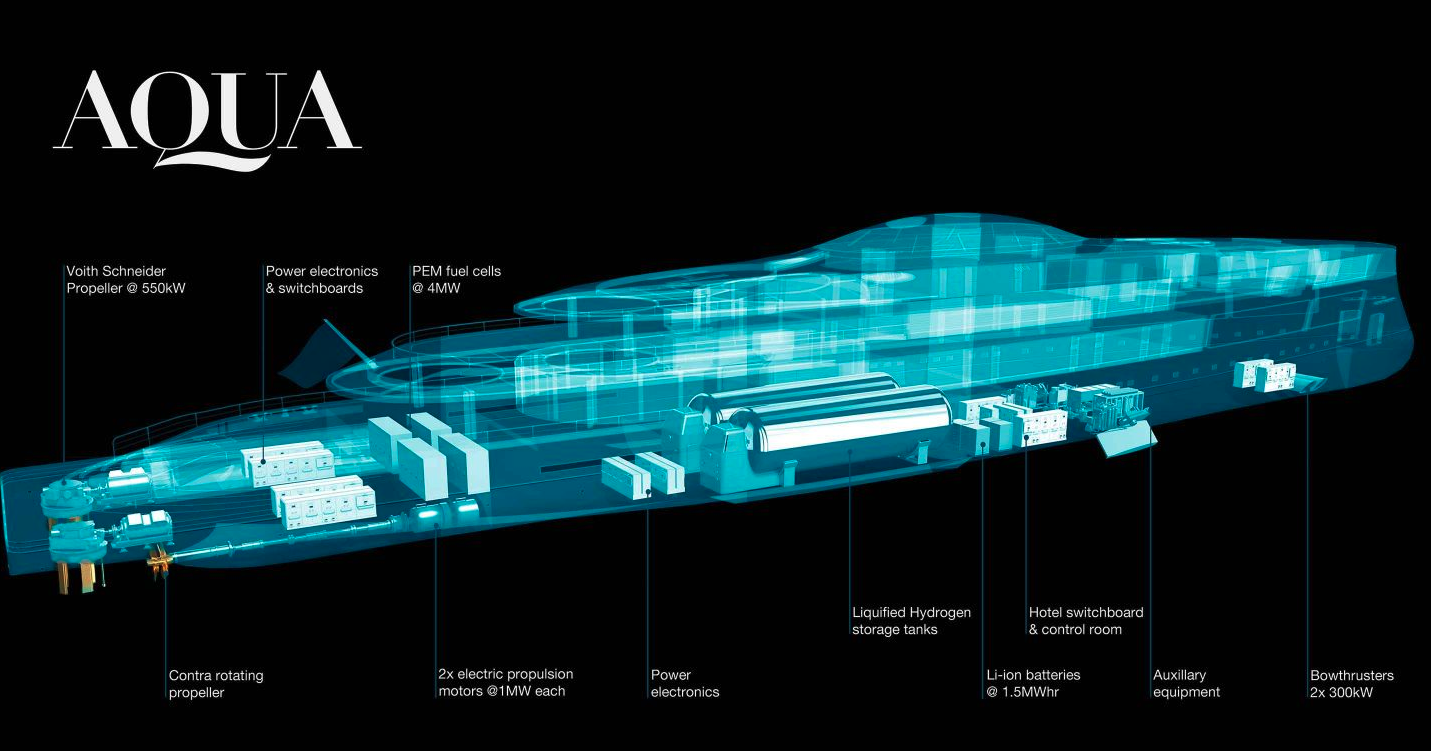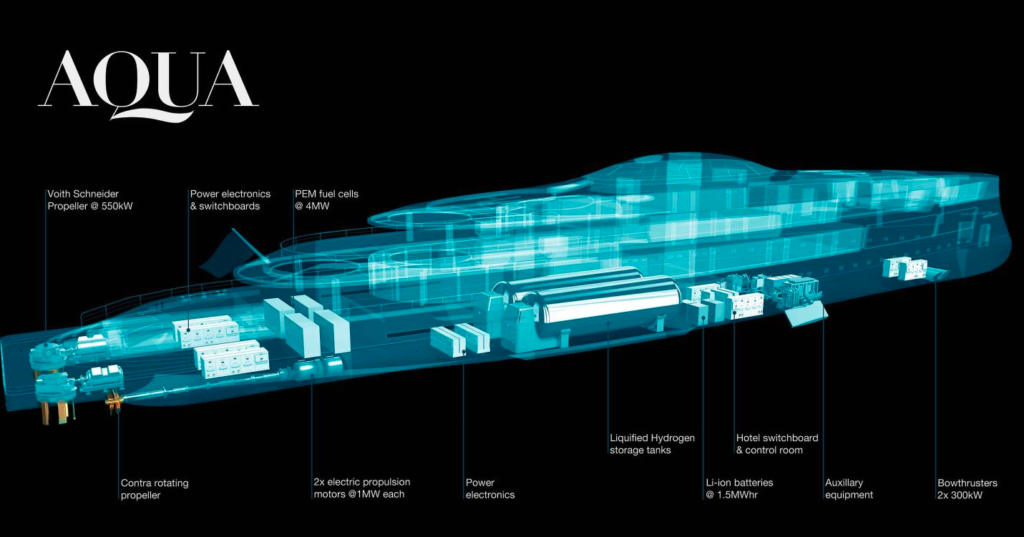 As per the reports, Sinot's Aqua is expected to make it to the seas by 2024. Several people have criticized Bill Gates' exorbitant decision to purchase the yacht, arguing that the money could've been used to invest in a startup developing hydrogen and electric vehicles.
Gates' Interest In New Technology
People who don't know much about Gates' interests, he is a major investor in Heliogen. It's a Californian startup working on converting sunlight into heat that could help replace fossil fuels. Heliogen is the world's first company to concentrate sunlight and make it reach high temperatures to power heavy industry without emitting carbon.
The investment in Sinot Aqua throws light on Gates' interest in alternative fuels and his curiosity for sustainable technology. It focuses on decreasing the emission of carbon from industry and transport sector that produces 75% of the world's carbon emission.
Bill Gates also said that he will give most of his $118 billion empires for good. Gates also donated an amount of $100 million for Coronavirus recently.
As per the latest reports shared by BBC, one of the officials of Sinot has confirmed that Aqua has not been sold to Bill Gates as the concept is still in the first stage of development. The spokeswoman from Sinot also said that neither Bill Gates nor any of his representatives are linked to buying Aqua.