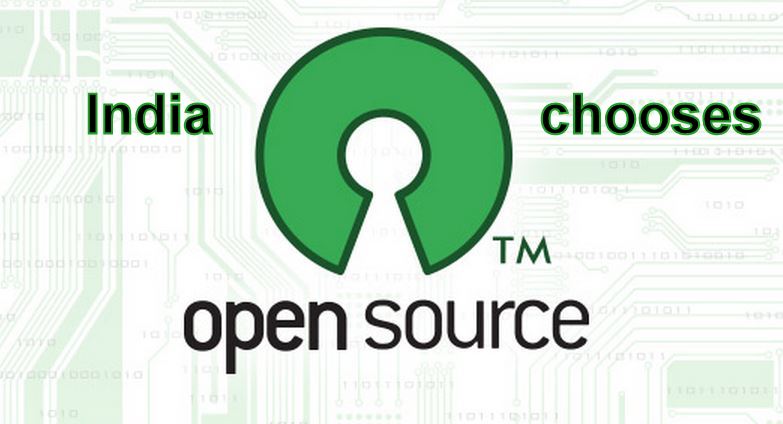 In an important policy change, the Government of India announced that it will adopt the open source software and make it mandatory for all the government software services and applications. Narendra Modi led government said that as a part if its Digital India campaign, all the e-governance projects will use the free and open source software (FOSS).
According to a statement by the Department of Electronics and Information Technology (DeitY), "Government of India shall endeavour to adopt Free and Open Source Software (FOSS) in all e-Governance systems implemented by various Government organizations, as a preferred option in comparison to Closed Source Software."
India government said that this step is being taken to ensure transparency, reliability, and efficiency. Back in November, DeitY secretary said that open source software would be preferred "wherever possible." Open source software won't be used where OSS would fail to meet the functional requirement.
The statement adds:
"Government Organizations shall ensure compliance with this requirement and decide by comparing both OSS and CSS options with respect to capability, strategic control, scalability, security, life-time costs and support requirements."
Also read: Mozilla, Linux and Tor Not Accepted for Google Summer of Code 2015
Countries like the Unites States, several European nations, and United Kingdom are already preferring open source software. Also, the Indian state of Kerala has been known to use open source standards since a long time. The Indian government's crowdsourcing portal MyGov.in has recently been launched and developed completely using open source resources.
This is being seen as a big win for FOSS activists who have been rooting for the use of open source technology to bring down the costs significantly. India is one of the fastest growing nations in the world and is having huge potential to grow on the digital frontier. With this policy change, FOSS may become the driving wheel of the ongoing Indian technological revolution.
With inputs from ET.
Also read: Google Wants to Build App for Indian Prime Minister's Office With You
Do you consider it a big win for FOSS? Tell us your views in comments!