uTorrent was one of the best torrent clients at one point until BitTorrent bought it. It had a neat interface with no spammy ads that made it popular amongst those who use torrent for downloading movies, tv shows, and games. Earlier, it was an open source torrent client but that changed after BitTorrent acquired it and made it a closed source software. Since then, people have abandoned the torrent client and have moved on to uTorrent alternatives.
Speaking of which, there is an abundance of torrent clients that are better than uTorrent and offer an ad-free experience to users. However, developers know that most people rely heavily on torrents for downloading copyrighted content and that is why they started bundling adware with torrent clients to mint money of it.
Here, we have compiled a list of the best uTorrent alternatives that you can use for downloading files via torrents.
8 Best uTorrent Alternatives: 2019 Edition
1. qBittorrent – A Lightweight alternative to uTorrent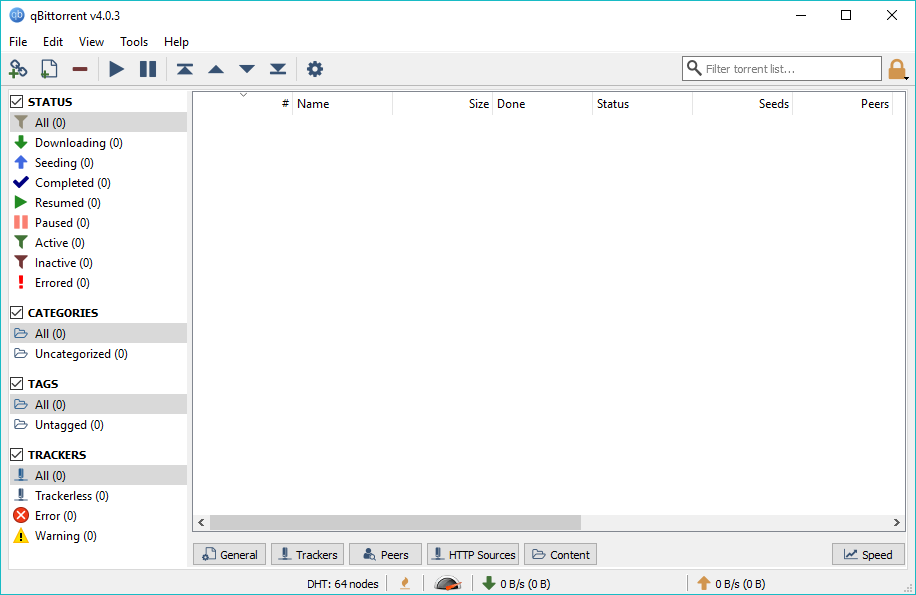 If uTorrent's ads and spammy interface bug you, here is a lightweight torrent client that you can use. qBittorrent carries the same interface as uTorrent but is an open source, free, and ad-free software. You'll find most of the features you'd like in a quality torrent client software. However, if you download a large number of torrents, the software lags.
This alternative to uTorrent has features like auto-torrent adding, support for magnetic links, create torrents, integrated torrent search engine (you'll have to install Python), prioritizing torrents and many more tools and features.
Given its clean interface and ad-free experience, qBittorrent is one of the best uTorrent alternatives for downloading files via torrents.
2. Deluge – uTorrent alternative with support for plugins
If you want a torrent client with expandable functionalities, Deluge is your go-to software. This uTorrent alternative is a free and open-source software that packs plenty of features such as configuring overall bandwidth usage, prioritized downloading of torrents and encrypting downloads.
Don't be fooled by the minimalist interface of the torrent client as there is much more than what meets the eye. Moreover, you can extend the functionality of Deluge using plugins. Using plugins, you can have functionalities like RSS feeds and many more.
However, you wouldn't find features like an in-built torrent search engine, simultaneous downloading and streaming of torrents and the absence of seeding that you can get in other alternatives to uTorrent.
3. Tixati – A highly customizable uTorrent Alternative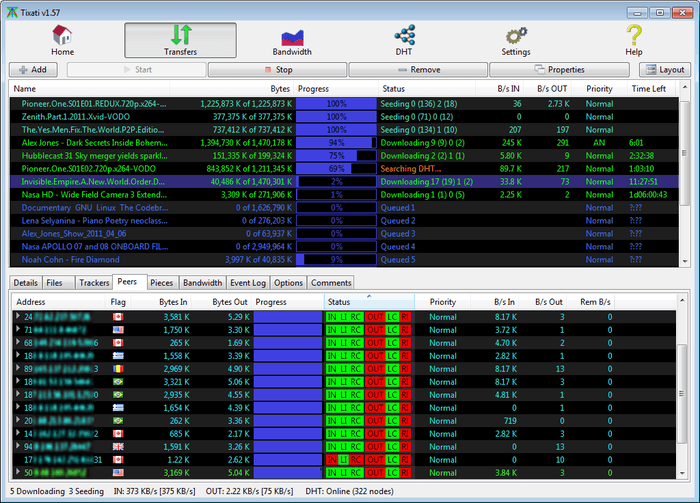 If you want a torrent client which is highly customizable and offers multiple options, Tixati is the software you must install. It is an open source, free and ad-free client that offers a variety of features including prioritized downloading, magnet URLs, NAT traversal, UDP tracker, IP filtering, event scheduling and many more.
Tixati's interface is not very attractive as some will find it crammed. However, there are many features and tools that you can find in the interface. Tixati offers a detailed insight into peers, trackers, files, pieces and bandwidth charting while downloading a torrent file.
Tixati is one of the best uTorrent alternatives owing to its features and ad-free nature. "Channels" is one of the most popular features of Tixati. Here, you can find peers with whom you can start chatting and share files.
4. Transmission – Decent but not better than uTorrent
You'll see that not all the software I've listed in this list of best uTorrent alternatives are better than uTorrent. Some are efficient and do their job perfectly but cannot compete with uTorrent in terms of features and ease of usage. Transmission is one such software that falls in the 'not better than uTorrent' category.
Transmission is yet again a free and open source torrent client that does not feature advertisements. It is one of the best uTorrent alternatives if you are using Mac or Linux. Ubuntu comes preinstalled with Transmission torrent client.
The list of features you'll find in Transmission include tracker editing, selective downloading, magnet URLs, Web Seeding, MSE/PE for ensuring the security of users.
5. Tribler – uTorrent alternative with in-built torrent search engine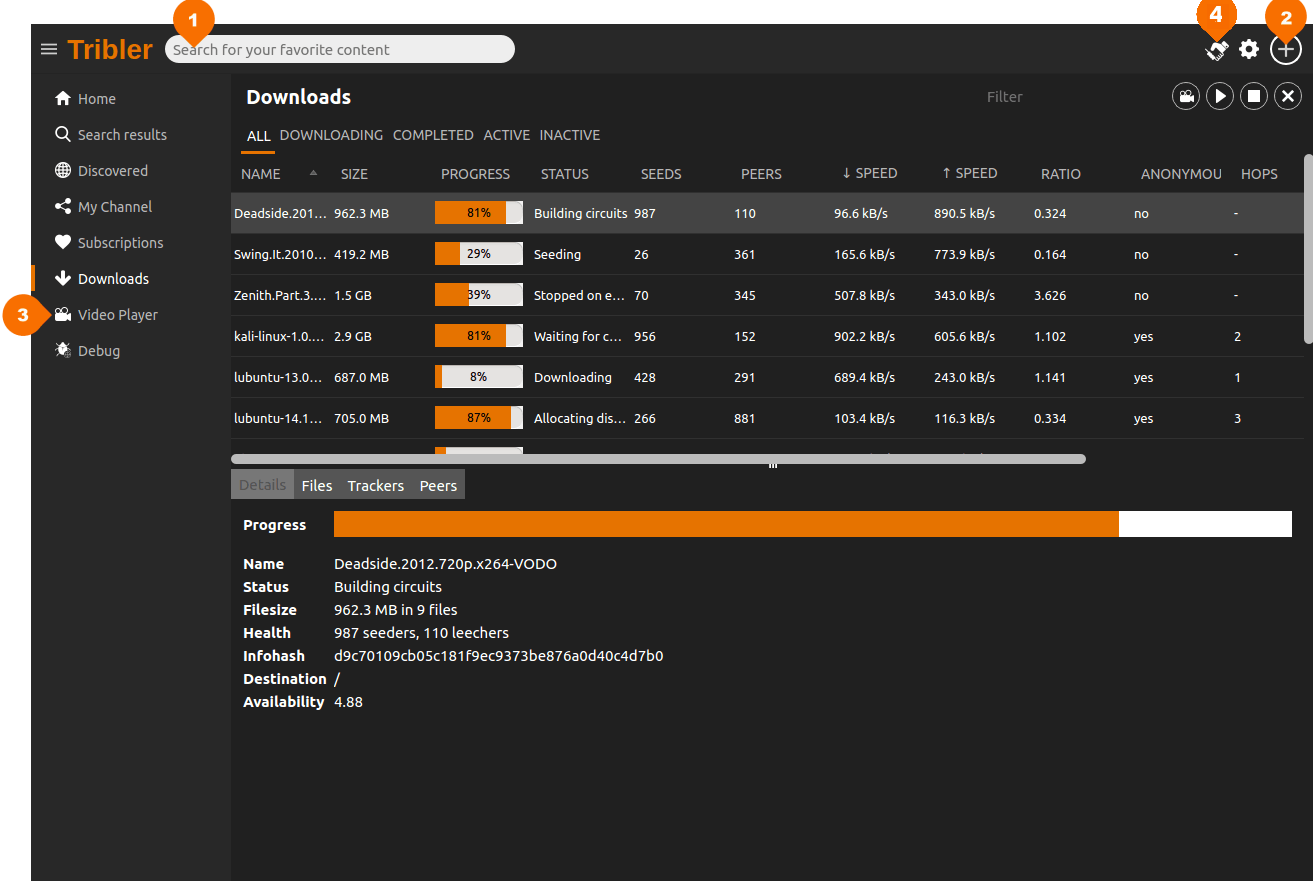 If you are searching for a website to download torrents, look no further and download Tribler torrent client. It is an open source torrent client which is free to use and offers ad-free experience. There is an in-built torrent search engine in this software and there are many advanced security features such as encryption, onion routing, and hidden seeding.
Tribler isn't about bells and whistles that you'll find on other uTorrent alternatives enlisted here; its main motive is to provide security features to users and help them download torrents easily.
With added security features come a few downsides as well. Because of a Tor-like network for anonymity, downloading speeds can take a hit at times. Moreover, Tribler is still in the testing phase and therefore we recommend using a VPN before using the software.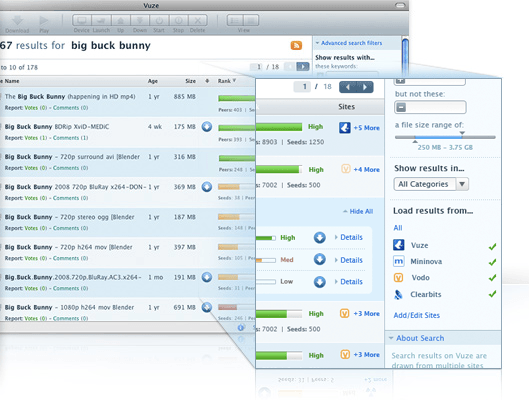 Vuze is not similar to uTorrent as it features ads and is a closed source software but it is a decent torrent client nonetheless. If you're someone who relies heavily on torrents for consuming content online and are ready to shell out a few bucks to get advanced features, Vuze is one of the best uTorrent alternatives.
Vuze has a smart user interface but you'll find intrusive ads in the free version. It has advanced features like a HD video player, bandwidth management tools, RSS updates, HTTP Seeding, capping of upload and download speeds, and advanced settings for customizing interface.
Pro tip: Choose custom download and uncheck additional program download boxes while installing Vuze. 
7. Frostwire – A simple to use torrent client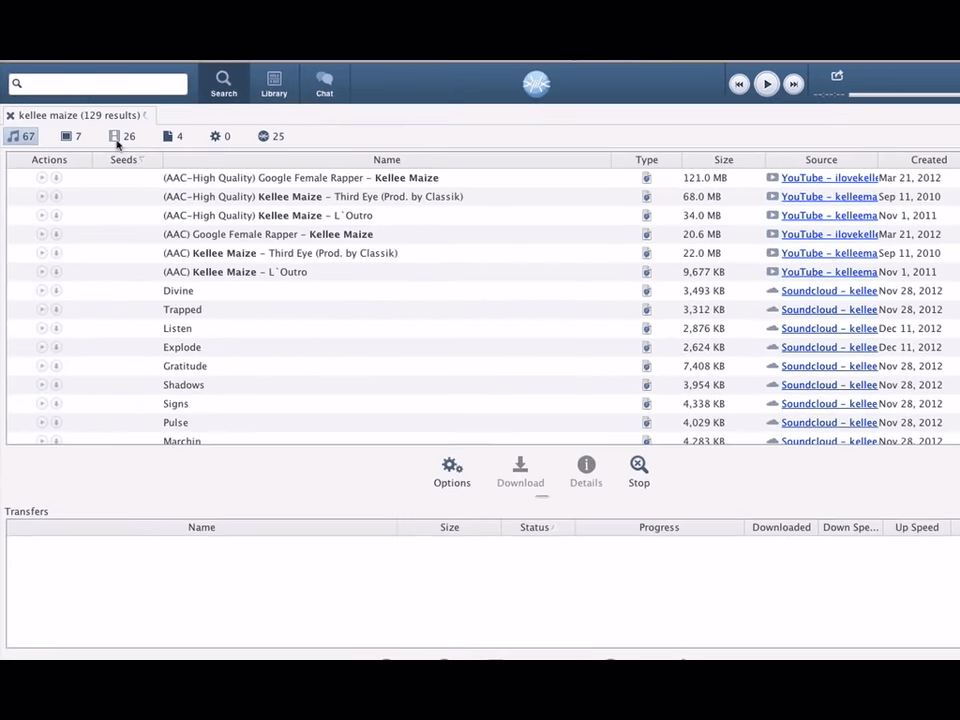 Frostwire is one of the most simple and easy to use torrent client you'll find on the internet. Frostwire's user-friendly interface and ad-free user experience compelled us to include it in this list.
Apart from having a neat interface, this torrent client comes with basic features like a built-in search engine, facility to import music file from iTunes, integrated media player, multiple simultaneous downloads and bandwidth management and several other features you'd expect from a torrent client.
Frostwire is available for almost all platforms like Windows, macOS, Linux, and Android. It is a perfect uTorrent replacement for those who want a straightforward torrent downloading experience without any advanced features.
8. WebTorrent Desktop – Best uTorrent alternative for desktop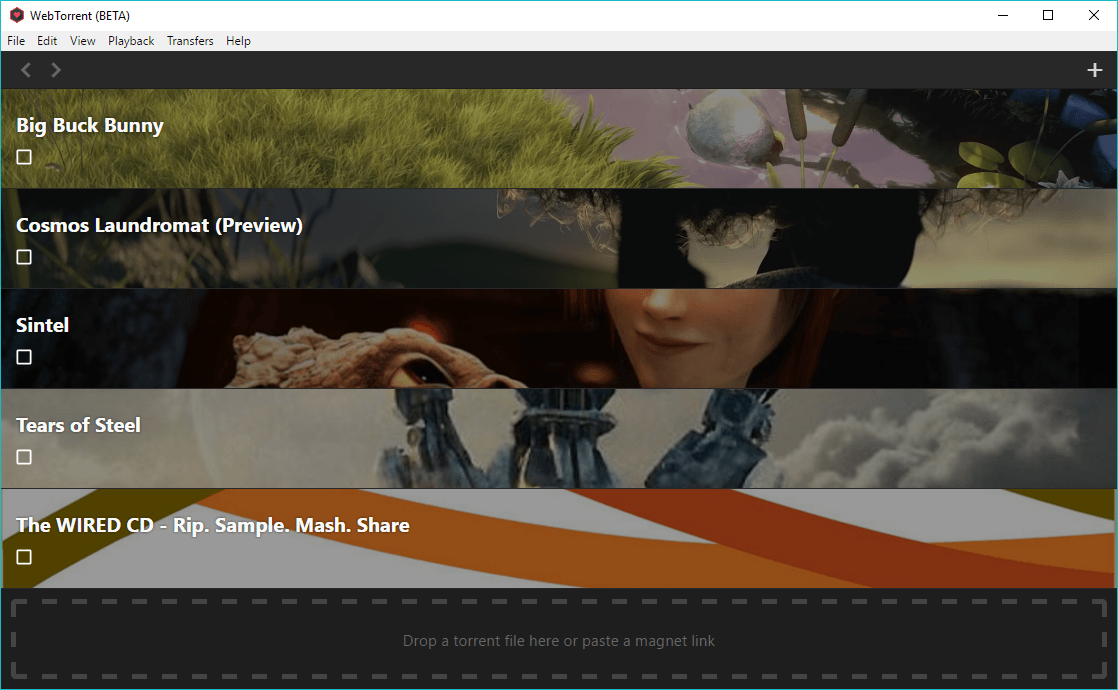 The last torrent client in this list is WebTorrent Desktop, which is another free and open source software devoid of any ad. It has a beautiful interface and supports downloading multiple torrents simultaneously. Available for Windows, MacOS, and Linux, WebTorrent Desktop supports streaming the content while it is downloading.
Features of WebTorrent Desktop include magnet URLs, streaming videos to Chromecast, AirPlay, and DLNA, dragging and dropping torrents, DHT, tracker server and peer exchange.
WebTorrent Desktop is still in the beta phase therefore you could come across some bugs but the developers behind it are working to make it a perfect alternative to uTorrent.
These were the best uTorrent alternatives that you can try out and download torrents. Give them a try and let us know which one did you like the most.