Translation apps are quite underrated and can really be life-savers in the hour of need. As time is moving forward, more and more people are taking steps to become multilingual. Likewise, if you're traveling to another state or country (assuming the pandemic is over), translation apps for android & iOS can come in handy to navigate and communicate in the said places.
Above all, the translation app you're using is what matters. We have compiled a list of the best translation apps for your Android and iOS devices.
Best Translation Apps for Android and iOS
Here, we have the 5 best translation apps available for free on Android and iOS.
1. iTranslate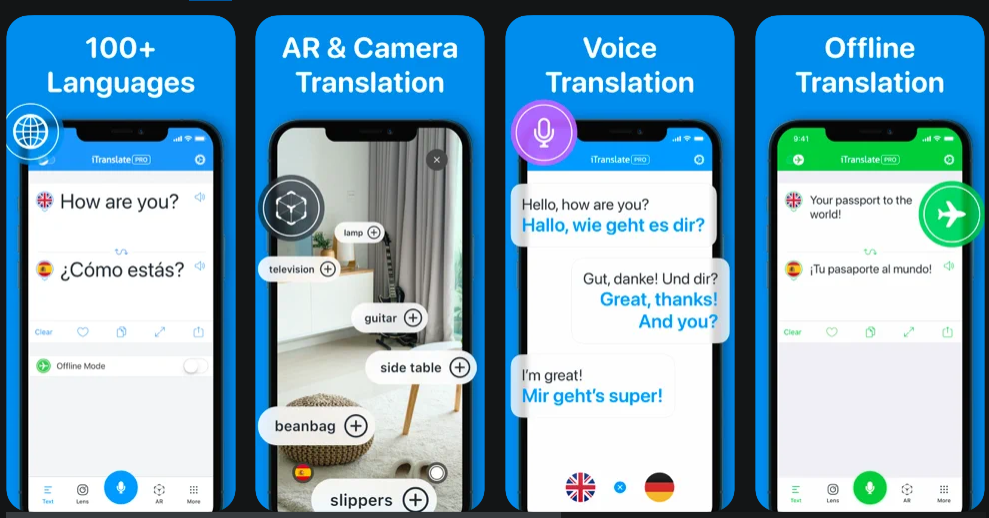 Price: Free / Up to $5.99/month
iTranslate is a popular translator app, especially when facing its competition. iTranslate can translate hundreds of languages instantly. The app offers text translation, voice translation, and AR & Camera translation (on a Paid subscription).
You can download languages offline to translate without an internet connection which is part of the paid subscription. Also, a unique feature that it has to offer is that you can also use the app as a dictionary. The iTranslate app is available on both the Google Play Store and Apple App Store.
2. SayHi Translate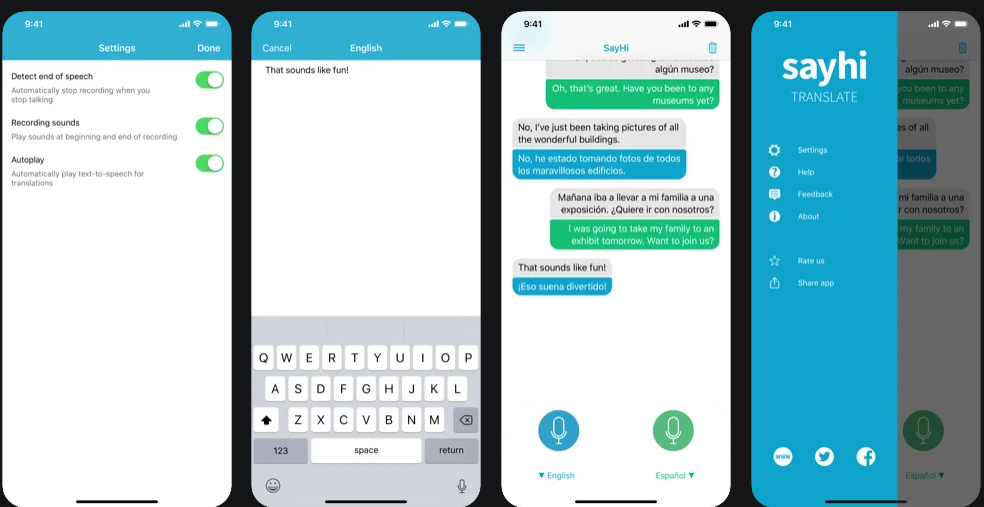 Price: Free
In front of big competitors like Google and Microsoft, SayHi offers a standard of simplicity and works best when conversing with someone speaking a different language. Similarly, this app offers a simple & clean UI for voice translation with two different mic buttons for different languages.
SayHi covers 90 languages and dialects. Moreover, you can control the voice output speed. The SayHi app is available on both the Google Play Store and Apple App Store.
3. Google Translate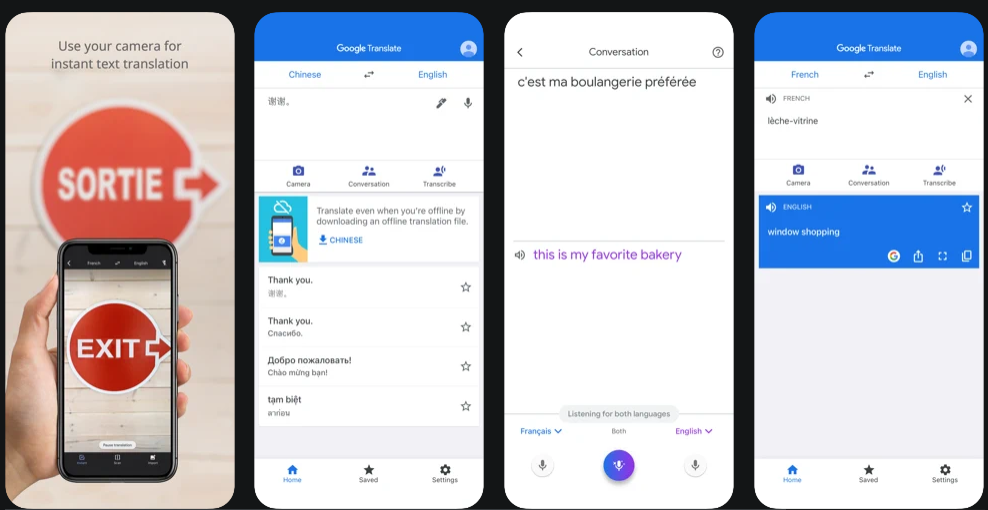 Price: Free
Google Translate is possibly the biggest and most widely used translation service in the entire world. Most people know about Google Translate, and it's completely free. The camera recognition features work flawlessly, and languages can be downloaded for offline translation for free.
Moreover, it covers over 100 languages and has unique features like handwriting, real-time translation, and more. Google Translate is the highest standard on Mobile. It's available on the Play Store and App Store.
4. Naver Papago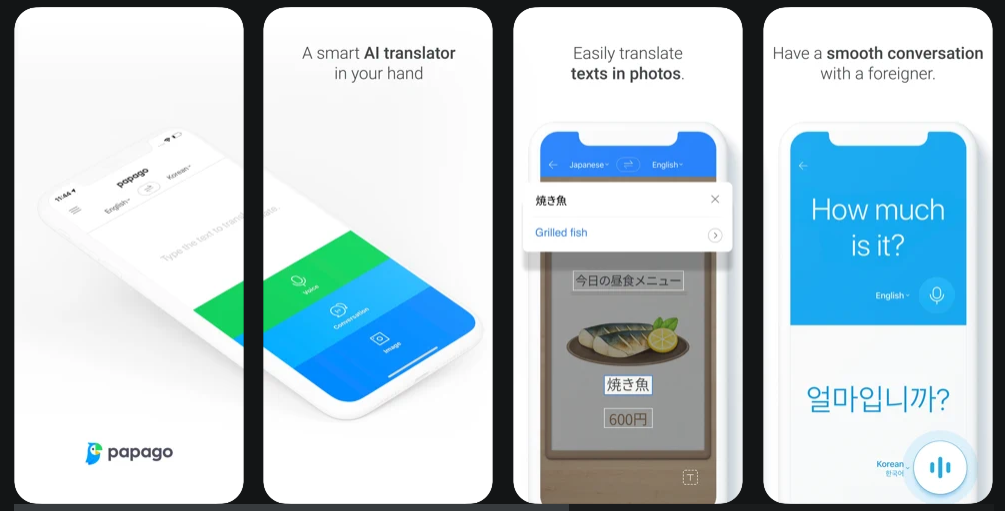 Price: Free
Further, we have Naver Papago, which claims to be an AI-based translator service. Specializing in Asian languages, the app is owned by Naver, a popular search engine in South Korea. Papago supports 13 languages and offers text and image translator, voice translation, real-time, and handwritten translation.
It has a slight edge over other services, for you can use the app to make conversations easier within Asian regions. It's available on Play Store and App Store.
5. Microsoft Translator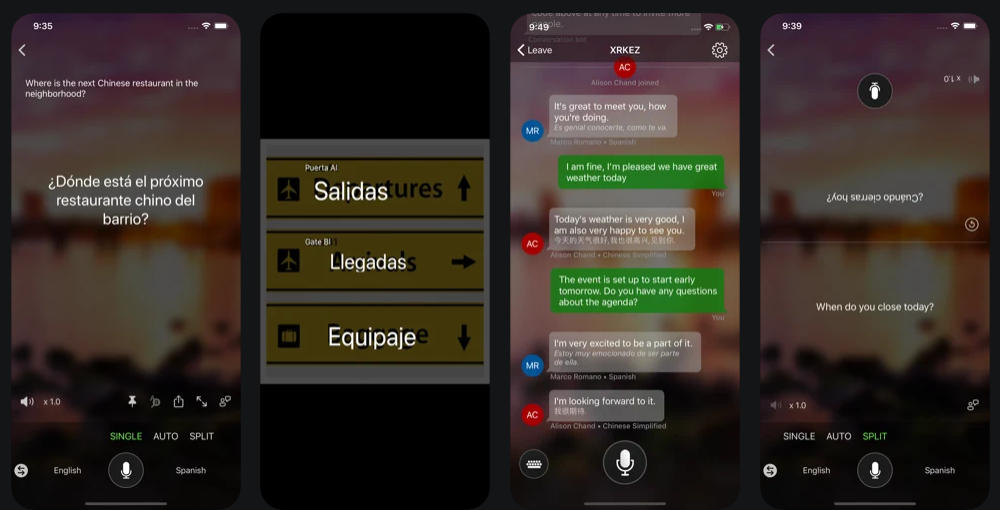 Price: Free
Finally, comes another widely used translator – Microsoft Translator. Moving on, the app might deceive you with its ancient UI, but its features work flawlessly. It supports over 60 languages, and all of them are available offline.
Microsoft Translator offers phrasebook, text translation, voice translation, and image translation. The best part is that it's quite user-friendly despite having an age-old UI. It's available on Play Store and App Store.
And, that was it! These are the industry-leading and best translation apps there are.
Do you use translator apps? Would you try another app apart from your go-to app? Let us know in the comments below.