In the age of WhatsApp, Facebook Messenger, Telegram, and others like them, texting people using standard SMS apps might feel, "old-school."
Regardless, there is no denying it's still an essential feature of smartphones. In fact, it might be the perfect time to switch back to the old ways given the number of privacy issues these online messaging apps have had lately.
Other than receiving bank and login confirmations, remember that SMS apps are your best bet if there is an internet outage. In this article, let's check out some of the best texting and SMS apps for your Android device.
Best SMS and Texting Apps 2021
1. Google Messages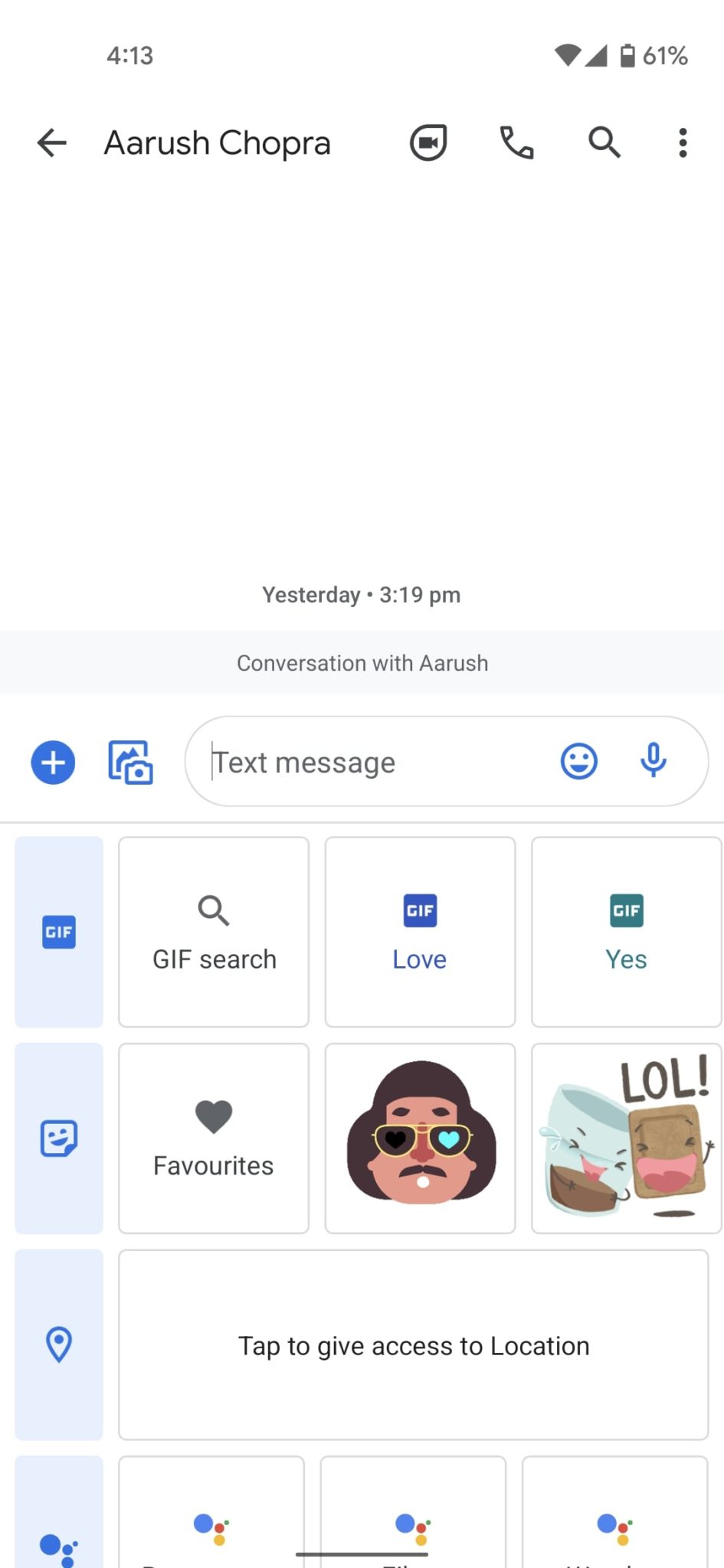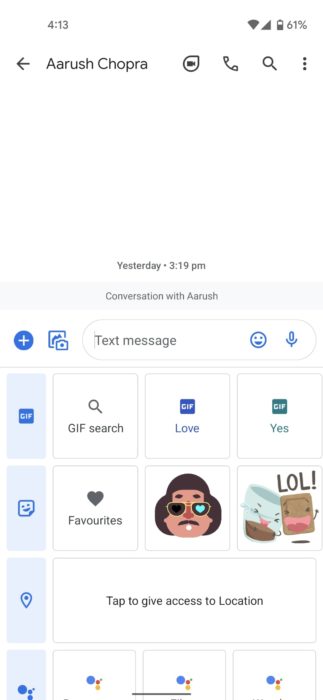 Google Messages is the default texting app that comes pre-installed on Google Pixel, Android One devices, and many more. The texting app for Android has a simple clean interface and also supports dark mode. You can send high-resolution images, videos, GIFs, stickers, location, and a lot more.
Messages also support RCS chats (Chat features) which enable WhatsApp-like features such as knowing if the recipient is typing a message or if the recipient has read your message. Once the "Chat feature" is turned on in the Messages settings, you can also send high-resolution media and send texts over WiFi.
The best part about Google Messages is that it is also available on the Web, and you can schedule text messages. Overall, it's one of the best SMS apps for Android.
Why use Messages?
Clean and simple UI + Dark Mode
On the Web
Google Assistant Integration
Google Play Store rating: 4.4
App downloads: Over 1 Billion
2. SMS Organizer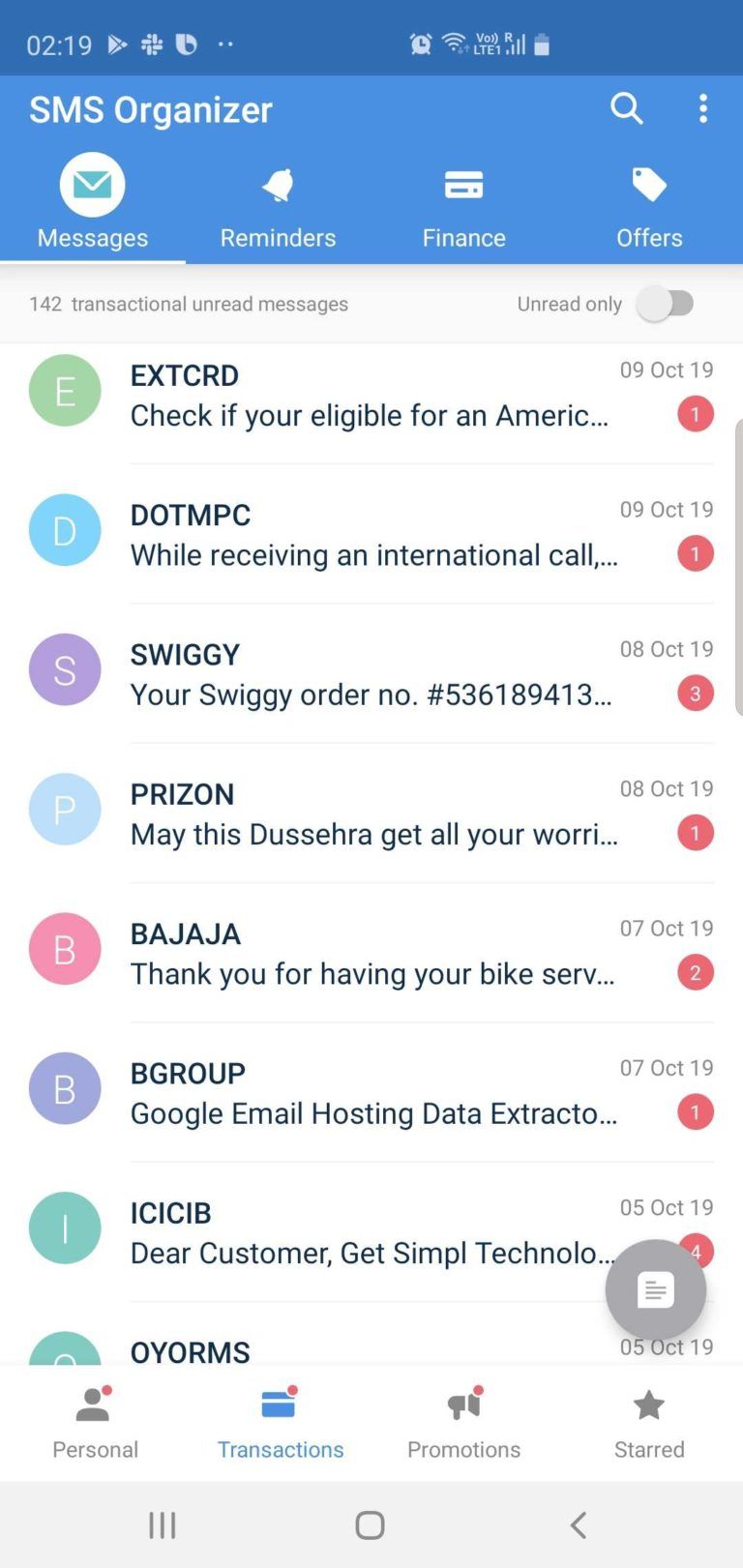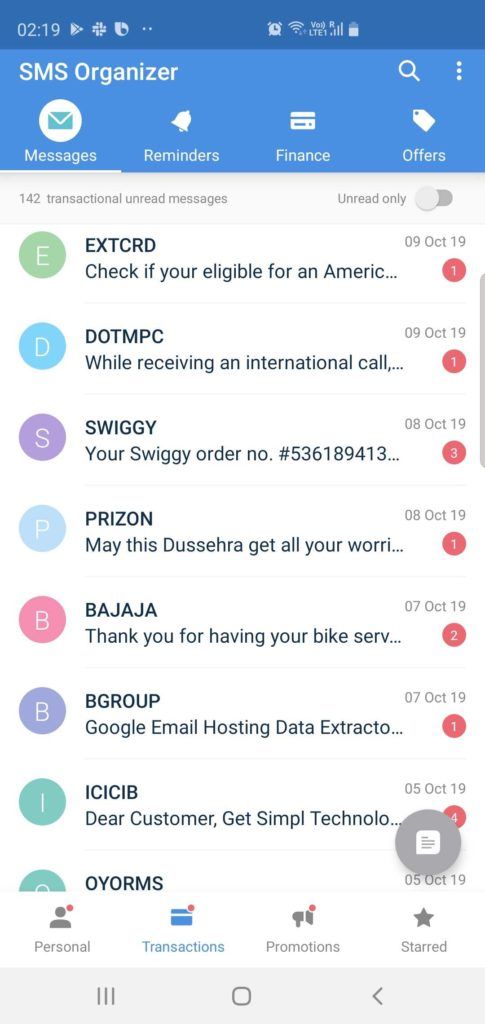 The best text messaging that I have been using for a long time is SMS Organizer. As the name suggests, the SMS app manages all your text messages and does a fantastic job at that.
It's a must have app for people who regularly get a lot of promotional and confirmation messages. The app intuitively segregates messages into sections. There is also a Finance tab that keeps track of your finances after analyzing the payment confirmation messages.
Other than that, you can schedule SMS, set reminders for messages, select a different theme, and even set some rules like asking the app to delete promotional messages over a certain period of time. The best part about the app is that you can backup all your messages in cloud storage.
Why use SMS Organizer?
Intuitive sorting of messages
Backup SMS option
Set reminders
Google Play Store rating: 4.4
App downloads: Over 1 Million
3. Signal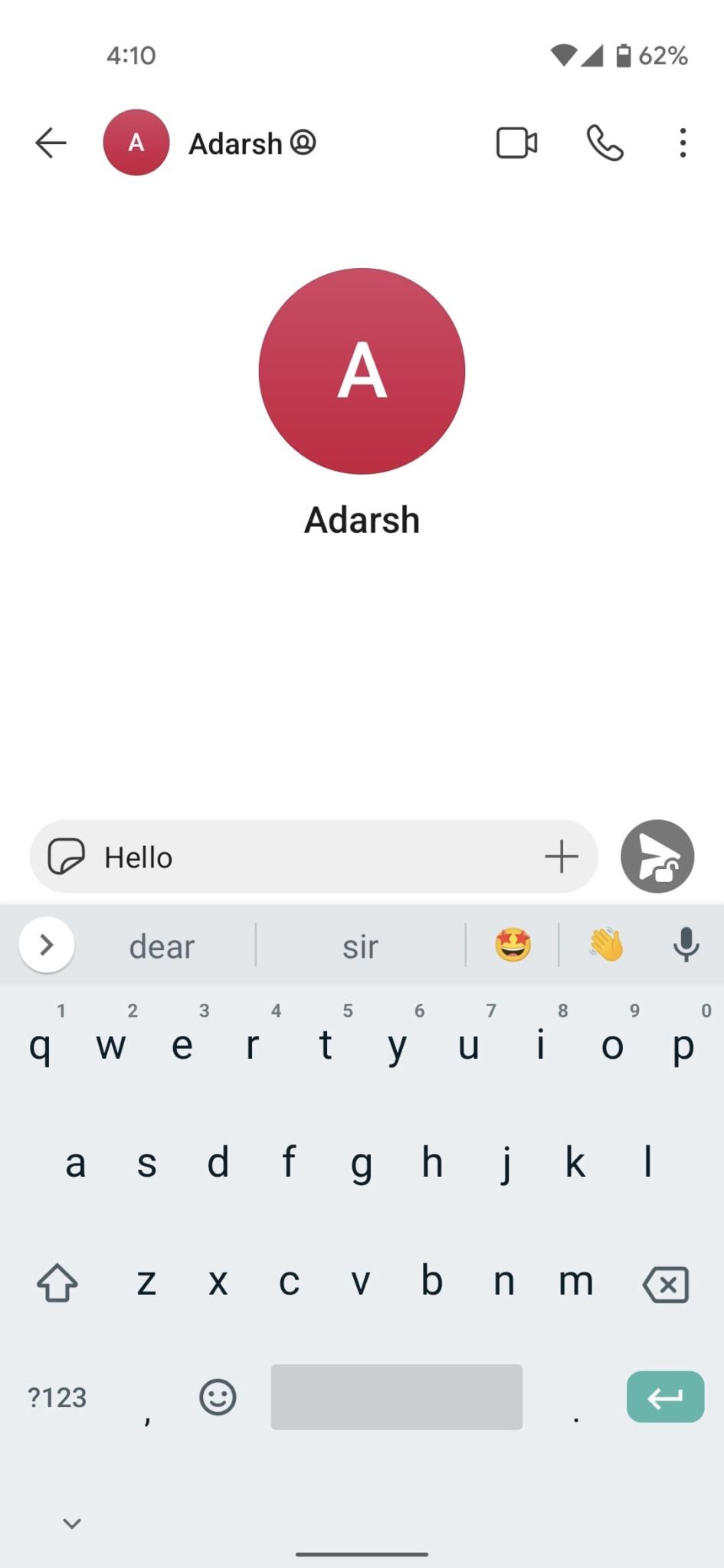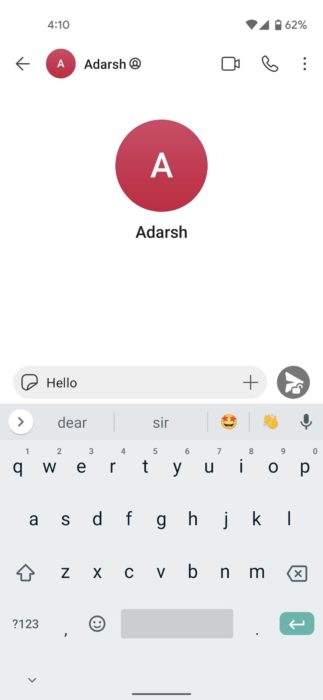 Signal is primarily an online messaging service like WhatsApp but can also be used as an Android messaging app.
The reason why Signal is on this list of the best SMS apps is that it is one of the most private messaging apps. In our comparison of Signal, Telegram, and WhatsApp, we realized that the private app collected the least amount of data. If privacy is your top priority over everything, then Signal is the best texting app for Android.
However, you will need to turn on the SMS/MMS option manually from the settings. While sending the Signal message, long press on the Send button to select the SMS option. You can send images, GIFs, stickers, contacts, your location, and other files.
Why use Signal?
Google Play Store rating: 4.4
App downloads: Over 50 Million
4. QKSMS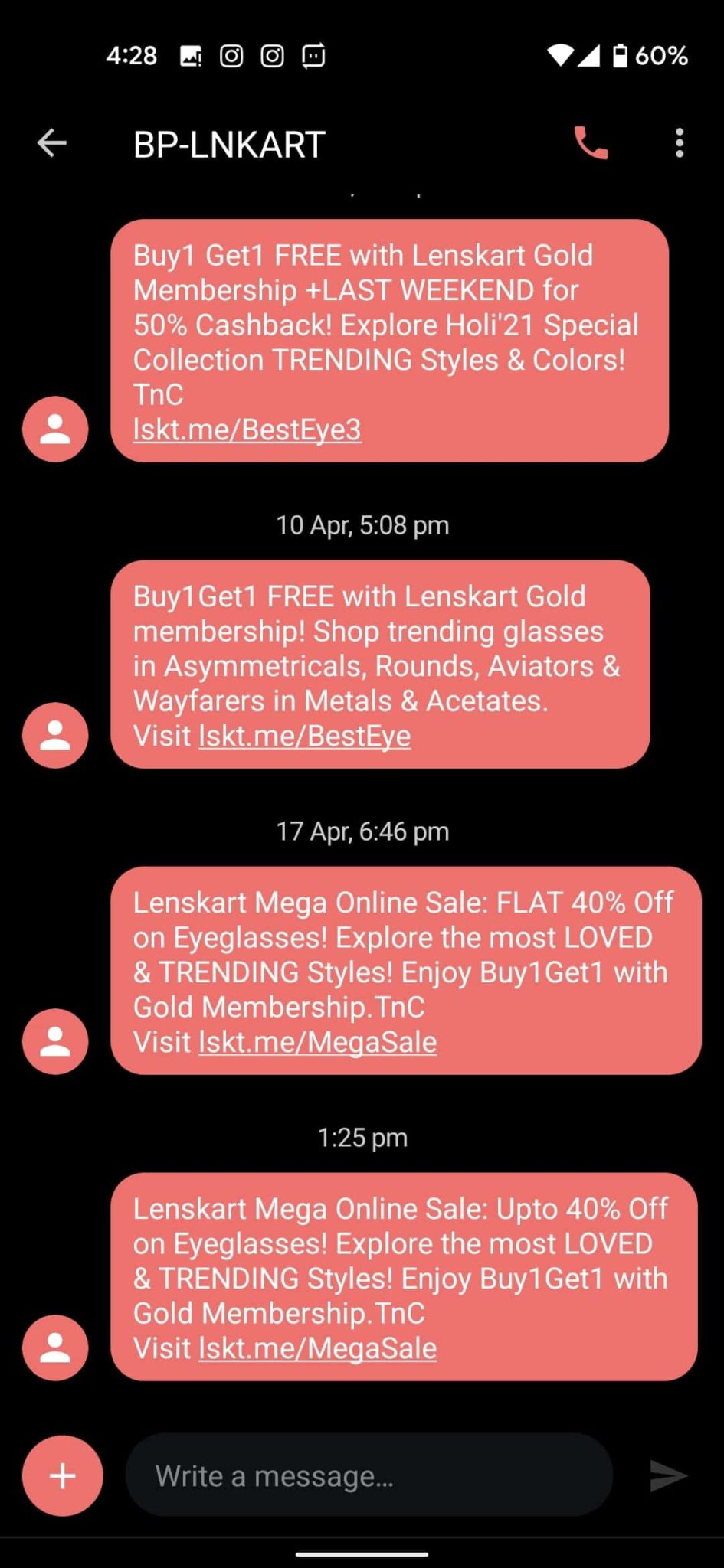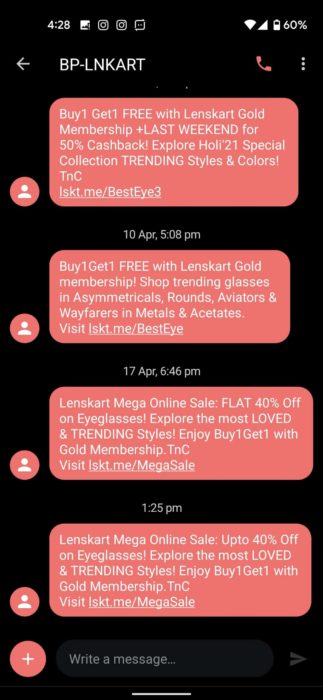 QKSMS is an open-source texting app for Android, which means you can rest assured about your private data.
It features a clean UI and has a ton of themes to choose from. The app supports dark mode and also has a Pure black Night mode which looks amazing on AMOLED displays.
Other than that, you can backup all your text messages, schedule them and even send delayed messages. However, you will need to buy the QKSMS+ to unlock these three features. This is a huge disadvantage since these features are mostly free on other texting apps here.
Although the app supports sending GIFs and stickers, a dedicated option is not present. Still, QKSMS is a good SMS app for Android and is worth a shot.
Why use QKSMS?
Open-source and ad-free
Enhanced dark mode
Multiple theme options
Google Play Store rating: 4.2
App downloads: Over 500 Thousand
5. Silence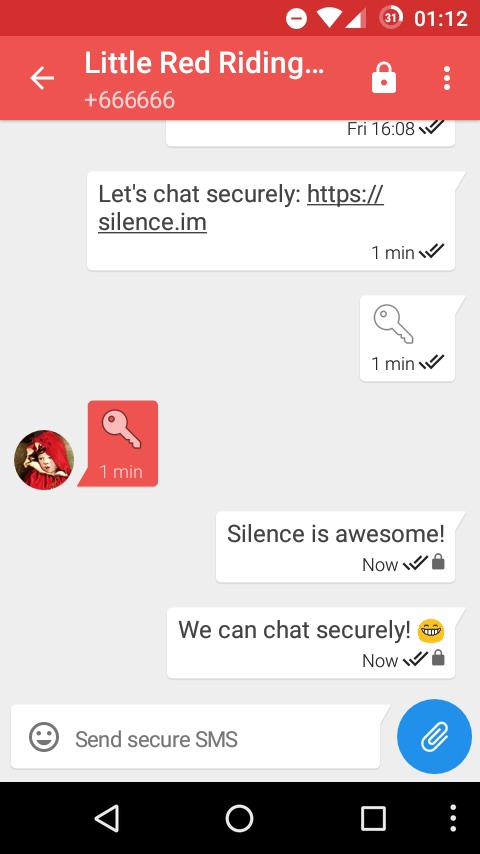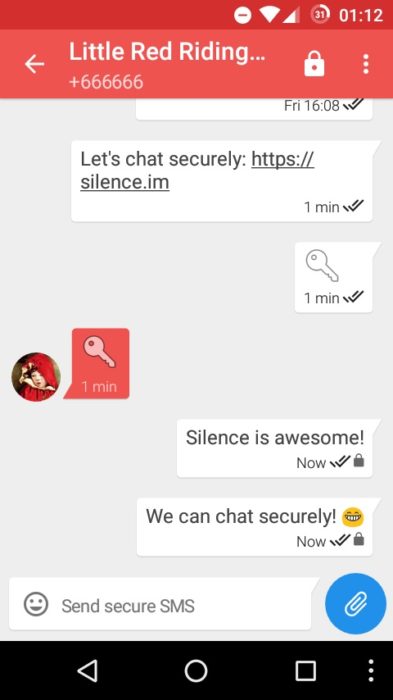 Silence is an open-source Android SMS app that uses Singal's encryption protocol to keep all conversations end-to-end encrypted.
Unlike other texting apps here, Silence doesn't have the option to schedule messages or delay messages. Backing up messages is also not available. There is only one thing Silence is good at and that is keeping your data secure.
You can establish a secure connection by sending a unique validation key to the recipient. However, both parties should have installed Silence in order to have private conversations. Other than that, you can lock a particular conversation with a passcode. Also, Silence doesn't allow users to take screenshots.
Overall, if your focus is keeping your SMS private, Silence is the best texting app for Android out there.
Why use Silence?
Unique identity key for each Silence user
Lock conversations
Google Play Store rating: 4.3
App downloads: Over 100 Thousand
6. Textra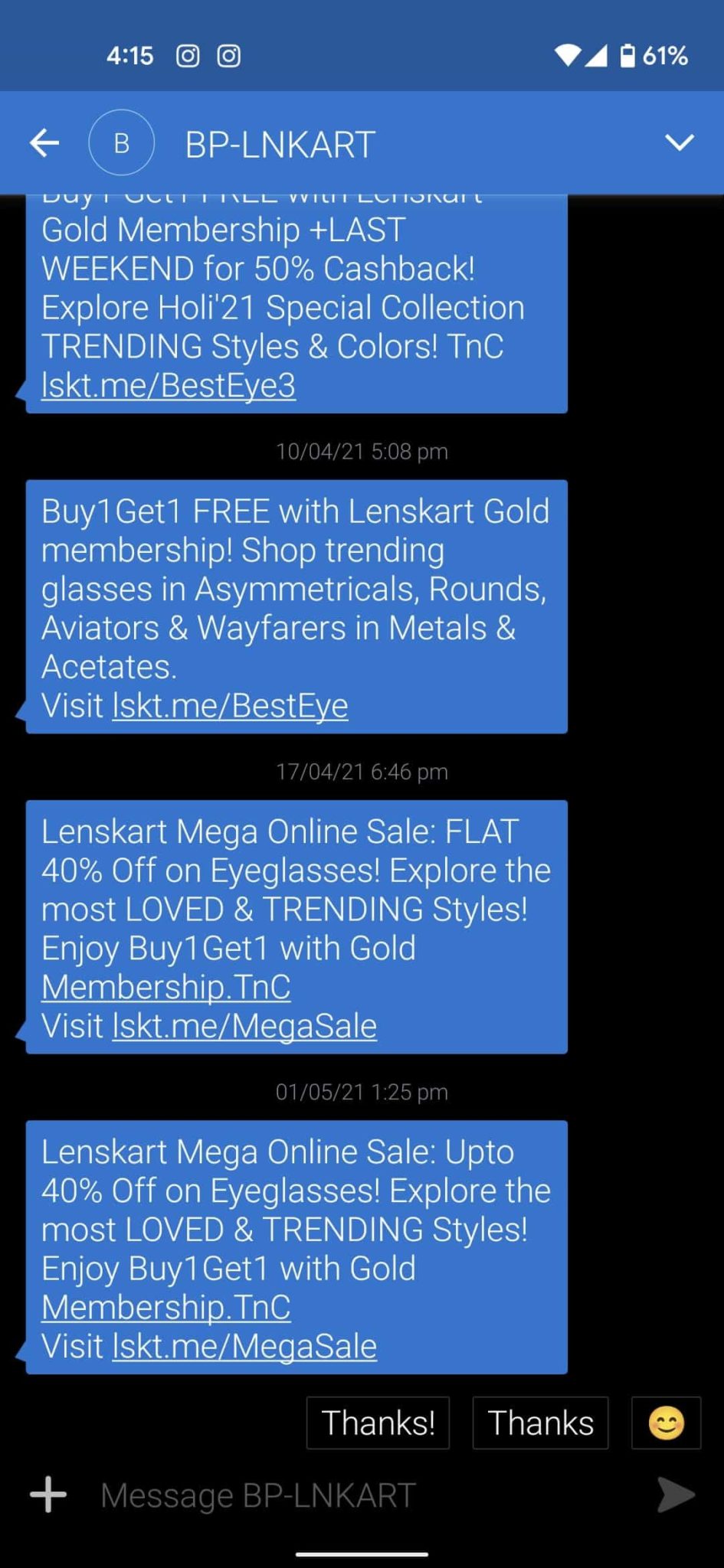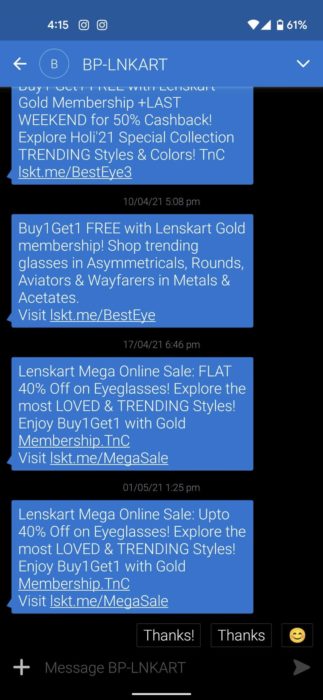 Textra is fast, has a very clean UI, and feels super smooth to use. On the surface, the SMS app feels pretty standard, but it's a different world once you jump into the settings.
It has over 180 themes to choose from. Other than that, you can change the bubble style as well as its color. The app icon can also be customized.
Coming to its features: you can delay sending messages ranging from 1s to 10s. The texting app for Android also supports quick replies; however, an option to schedule messages is not available. If sending GIFs interests you, there is a dedicated section for stickers and GIFs.
Why use Textra?
Lightweight and fastest SMS app
Advanced theming options
Delayed messages
Google Play Store rating: 4.4
App downloads: Over 10 Million
7. Pulse SMS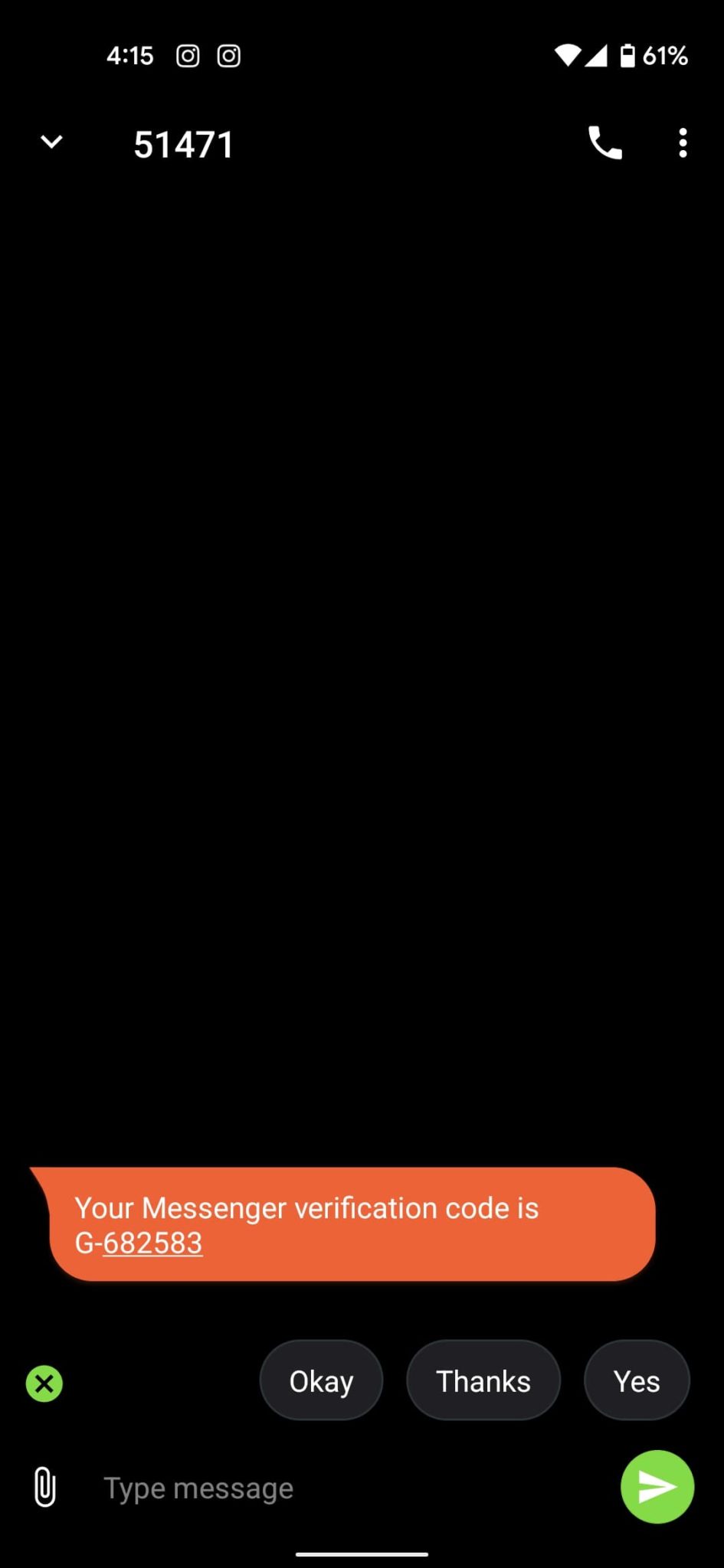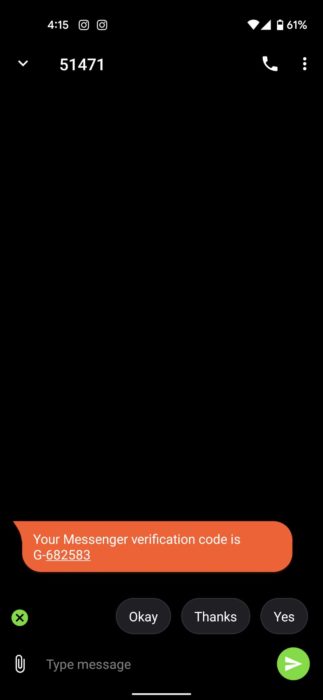 Pulse is another open-source text messaging app for Android. The app claims to use end-to-end encryption to keep our conversations secure. You can also set up a lock on a conversation to make it private.
Other than that, Pulse SMS has all the necessary features such as customizing the look, sending delayed or scheduled messages. While you can also backup your text messages, you will need to buy the Pulse premium. However, once subscribed, the app syncs your SMS over multiple platforms and allows you to send SMS over the web.
Pulse is one of the best texting apps for Android out there, but there is something you should know about the app. In 2020, the app was silently bought by Mapple media, who is known for doing mischievous stuff, like collecting data or throwing tons of ads. The studio is frowned upon among the developers.
While Pulse users haven't seen any suspicious changes in the app, the new ownership has certainly put a blot on the image of the private messaging app.
Why use Pulse SMS?
Conversations are end-to-end encrypted
Option to lock conversations
Available on the web (premium)
Google Play Store rating: 4.3
App downloads: Over 1 Million
So these are some of the best Android SMS apps that you can download. Note that the secure communication that some of these apps mention will only work if the other person also has the same app installed on their Android device.