Portable Document Format or PDF is one of the most commonly used file types owing to its compatibility with different operating systems and the fact that it retains the formatting of the document most of the time. Also, PDF files are difficult to edit, which preserves the integrity of the document which is why most of the confidential documents are shared in PDF format.
Almost all the operating systems these days feature an in-built PDF reader that opens any PDF effortlessly. However, sometimes, you might want to enhance your PDF reading experience especially those who deal with it regularly in the corporate world or those who prefer reading eBooks.
In such situations, you might need a third-party PDF reader software with advanced functionalities. In case you are searching for best PDF readers for Mac, we have compiled a list of a few handpicked software that could be handy.
Best PDF Reader For Mac 2020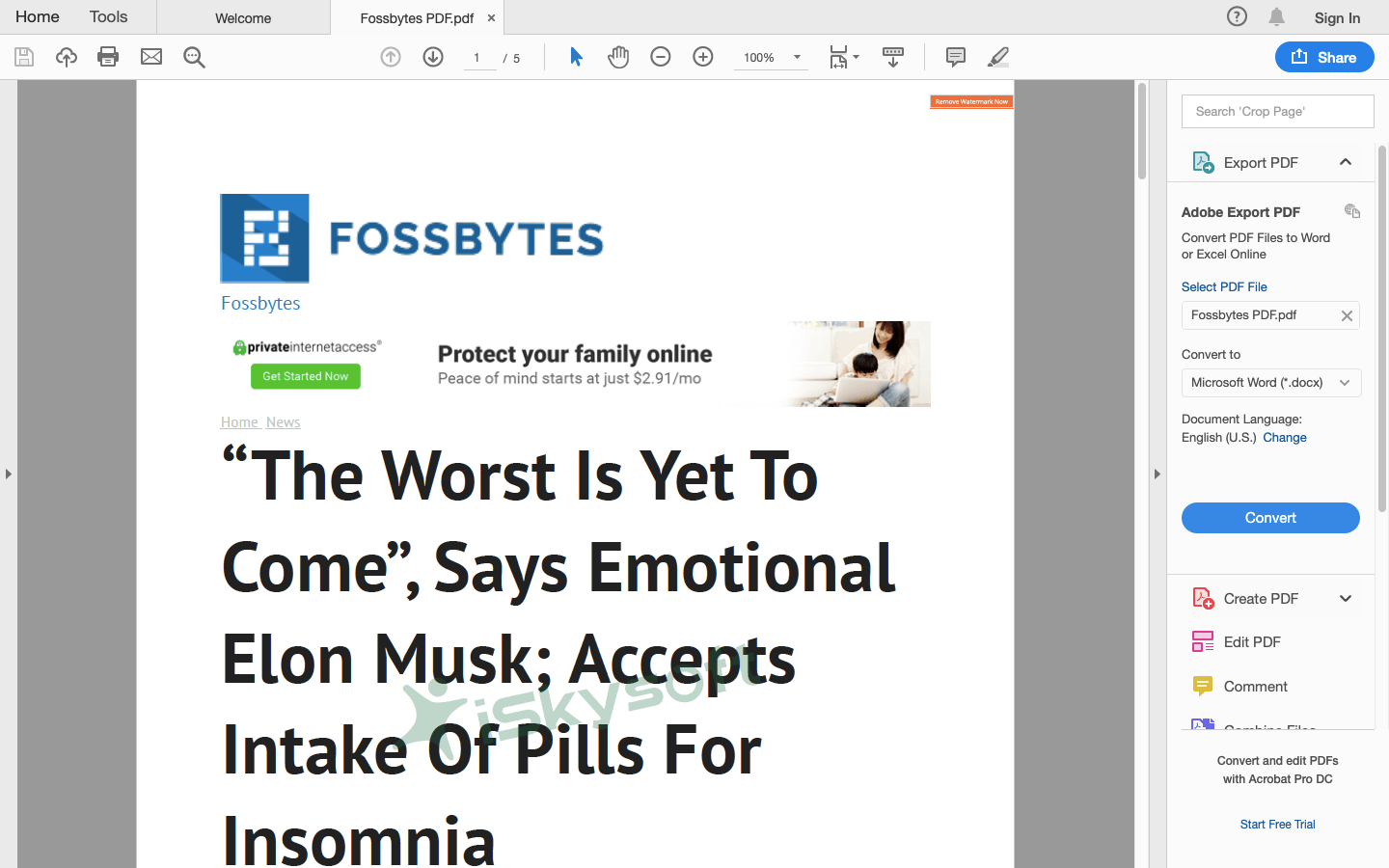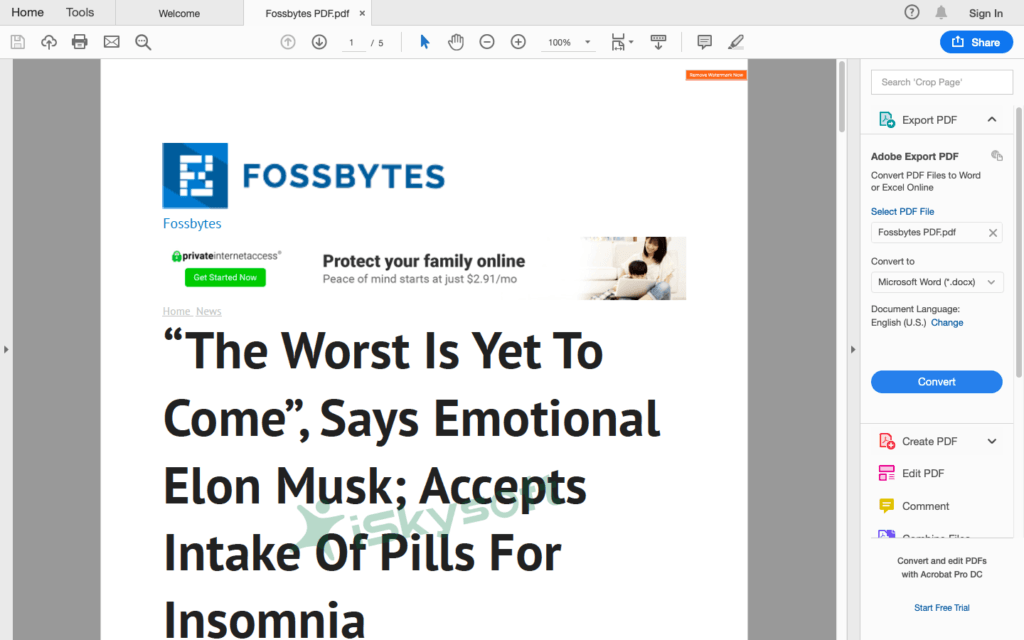 What could be the more efficient software for opening a PDF file than the one from the company behind the PDF format? Adobe Reader for Mac is highly efficient and simple-to-use software that comes free of cost. You can view, print and comment on PDF documents using this free PDF reader software. Adobe Reader for Mac now also supports Adobe Document Cloud using which you can access your files from anywhere across different devices.
Adobe Reader offers basic tools; if you want advanced tools including some features to edit PDFs, you can download Acrobat Pro DC which is a paid PDF viewer.
Price: Free/Premium
2. PDFElement – A Feature-Rich PDF Reader For Mac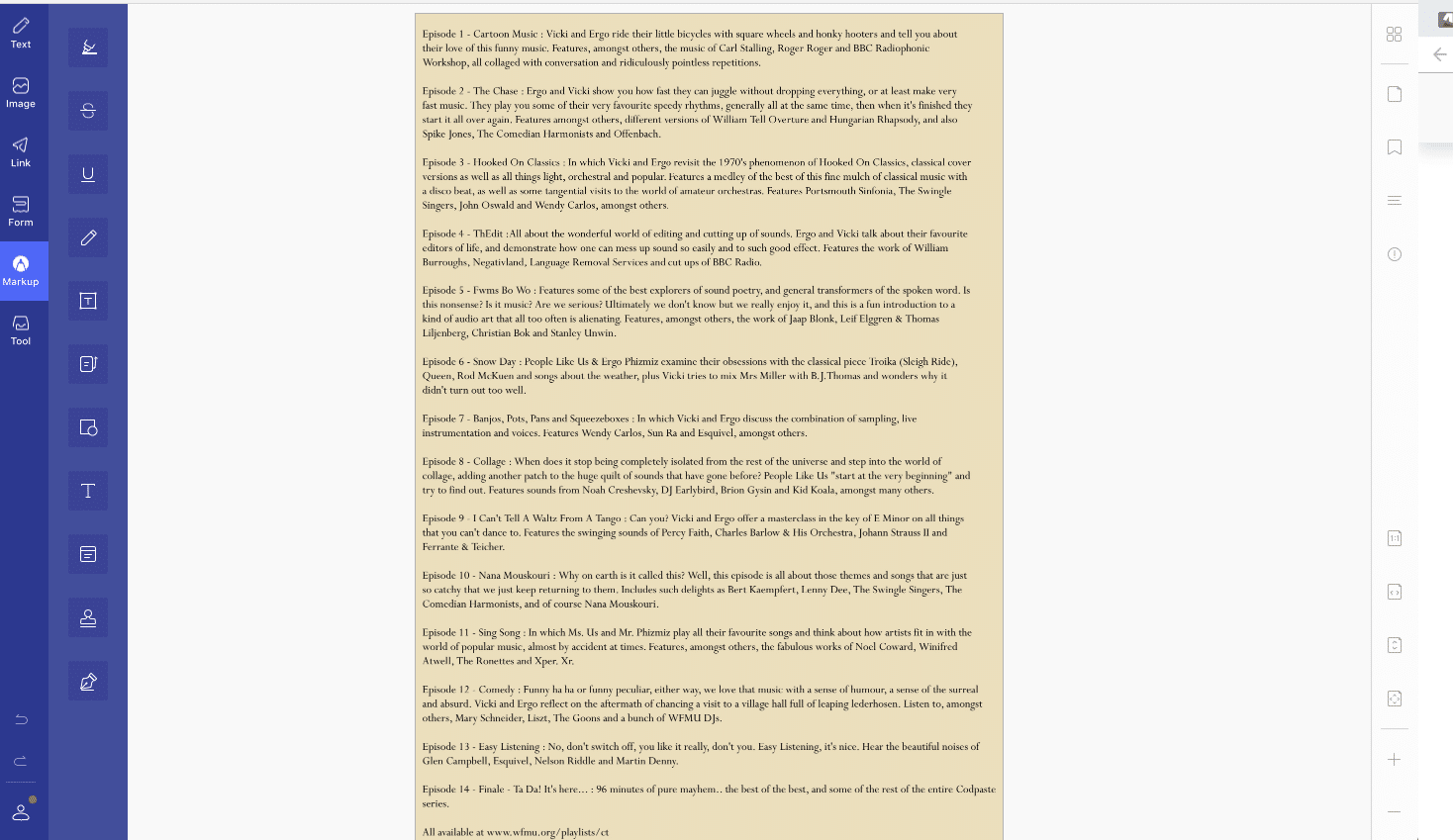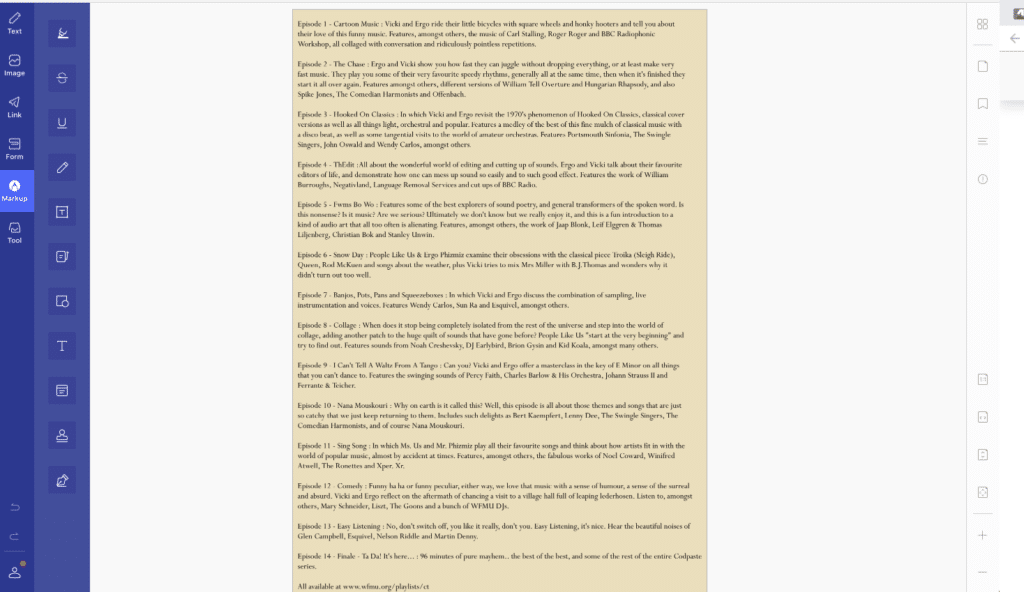 If you want a feature-rich PDF reader for your macOS device, look no further than PDFElement. This software packs some powerful features such as adding text, images, link, OCR technology, highlighting text and a highly user-friendly user interface. PDFElement is not just a PDF reader, it also brings a couple of PDF editing tools that you can use to annotate PDFs or add text/images. Additionally, it provides the option to password-protect your PDF files.
PDFElement is the best Adobe reader alternative for Mac devices. Moreover, it is a free PDF reader so you don't have to pay any money for upgrading your PDF reading experience. There is also a paid version with advanced functionality that starts at $59.95.
Price: Free, $59.95 for advanced functionalities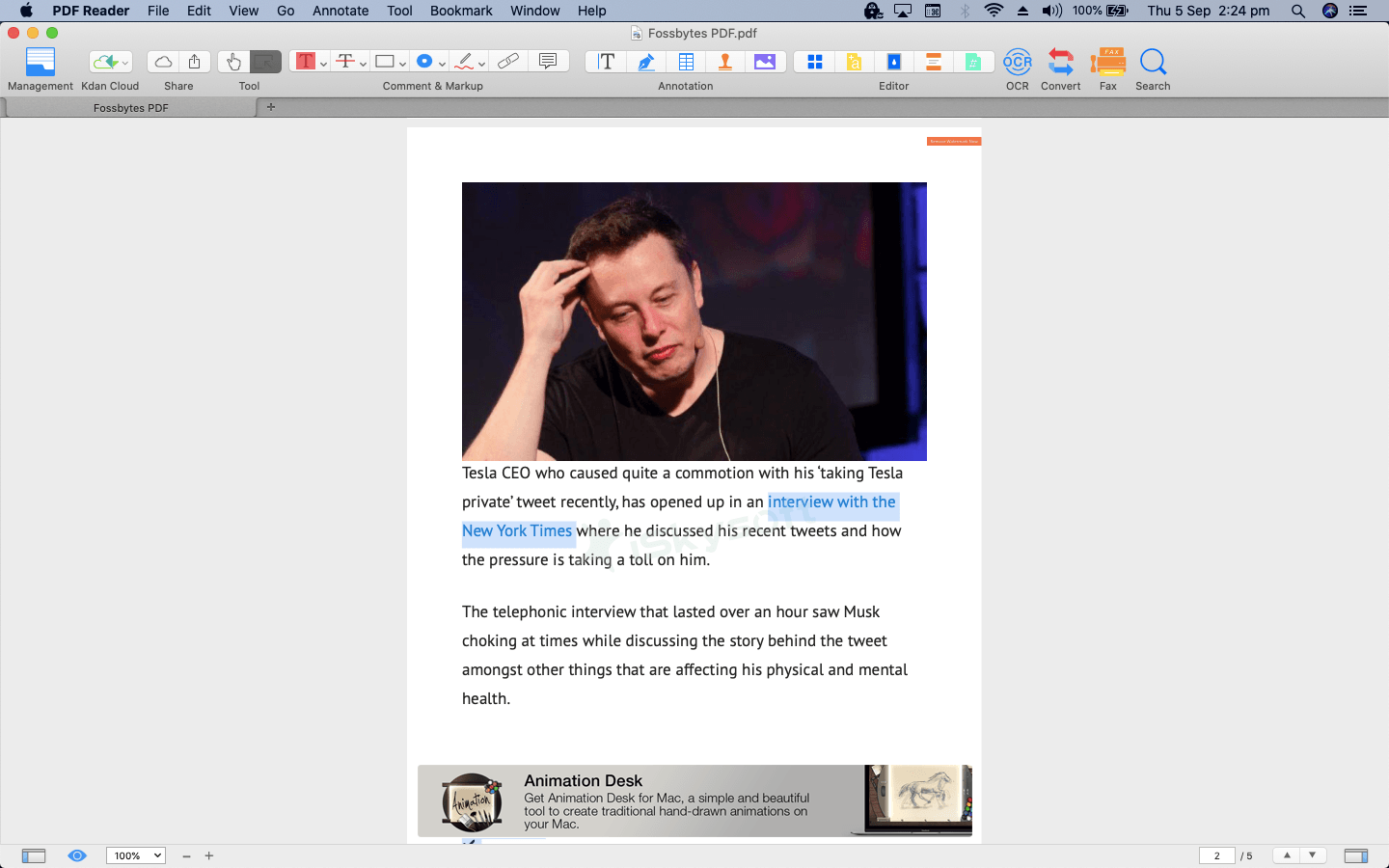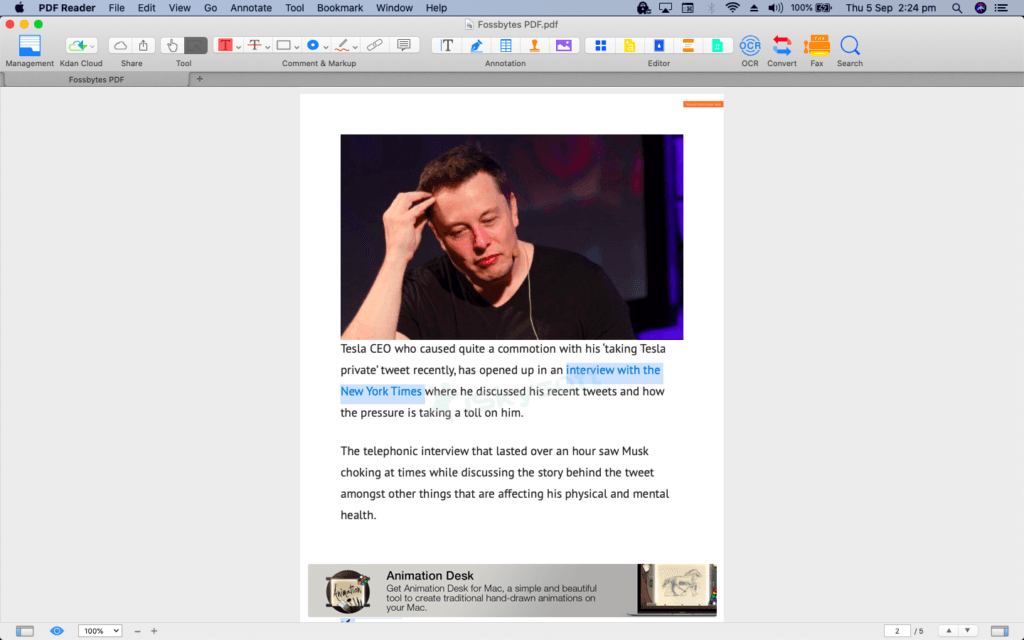 One of the highest-rated apps on App Store, PDF Reader – Document Expert, facilitates reading, editing and signing PDFs. You can annotate PDFs, highlight text, add shapes, add stamps and insert links in a PDF file. For reading PDFs, there is a night mode, PDFs can be presented as a slideshow and you can lock your files with a password, Touch ID, or Face ID.
It has a user-friendly interface with all the buttons and tools labeled neatly. PDF Reader – Document Expert also allows you to view multiple PDF files as tabs for easing reading. It is a complete PDF app if you opt for the subscription. There is also a free trial available if you do not want to put in money for a PDF reader app.
Price: Free trial, $4.99/mo when billed annually
4. PDF Professional – Free PDF Reader With Different Reading Modes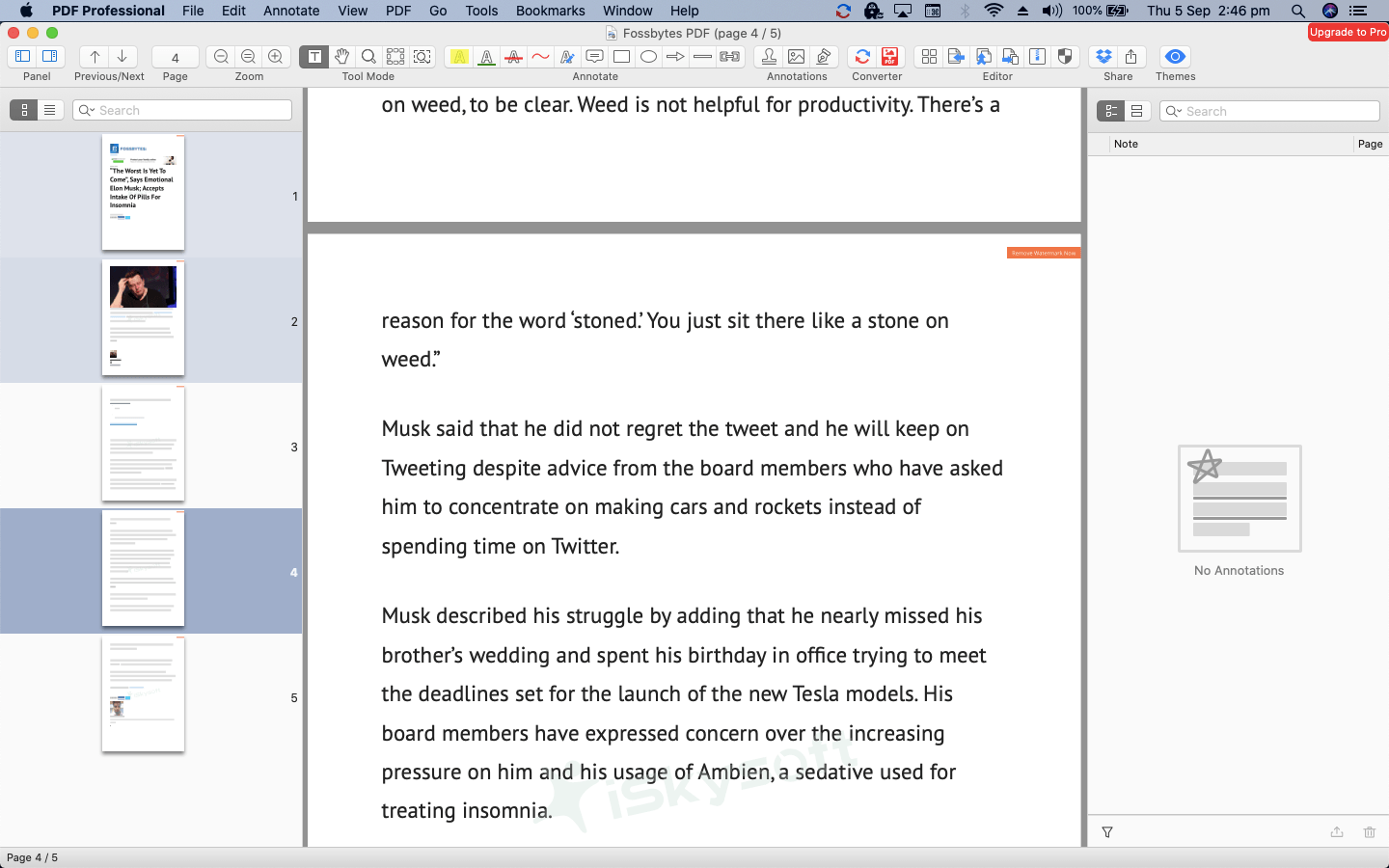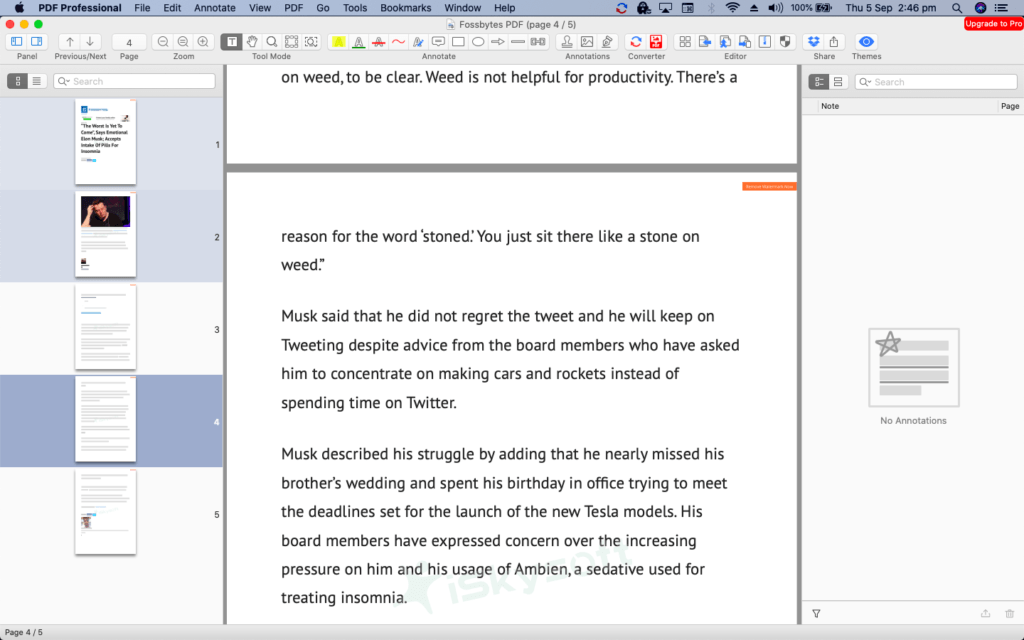 PDF Professional as the name says is a professional PDF app for Mac devices. This software includes functionalities for reading, annotating, editing and converting PDF files. This is one of the best PDF readers for Mac because of its meticulously designed user-interface and ample tools to edit and read PDFs.
You can add links, images, view and respond to annotations int he comments, fill static PDF forms and much more with this free PDF viewer. it also presents you with the option to password-protect your PDF files in case you have sensitive data. PDF Professional also has Text-to-Speech feature in which you can select the text or document to be read.
Price: Free
5. Skim – A PDF Reader Specially Designed For Reading eBooks

Skim is an open-source PDF reader app. Its website says that it is designed to "help you read and annotate scientific papers in PDF," but I found that it is equally useful for reading eBooks. You can add and edit notes, highlight text using single swipe, view notes, and highlights in a single place, built-in transitions for presenting a PDF file and many such powerful tools.
Skim supports Spotlight, which means you can search text directly from the Spotlight. The full-screen mode and exporting notes as text is an important and useful feature of Skim. Its neat interface is another factor why we have included the free PDF reader on this list.
Absence of OCR features could be a deal-breaker for some, but if you want a document software only for reading eBooks in PDF format, this is the one we recommend. Another downside is that the software has not been updated since 2017 there could be chances of security-risks.
Price: Free
iSkysoft PDF Editor is a premium software for viewing as well as editing PDF files. It has an easy-to-use interface and a Microsoft Word-styled ribbon-like interface. In the free trial, you, of course, miss out on a few features like OCR function, you cannot convert more than 5 pages to PDF and combine more than 50 files at a time but the software is perfect for viewing PDFs.
iSkysoft is a paid software but there is a free trial that could be used for reading purposes.
Price: Free trial, $99.95 for full version
7. Foxit PDF Reader – Free PDF Reader With Cloud Storage Integration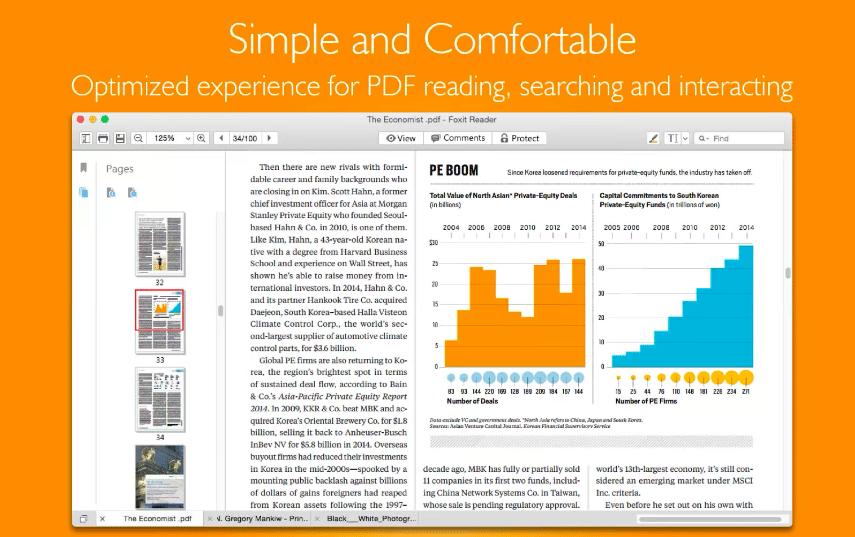 If you're looking for a PDF reader that is small in size but comes with powerful features then do give Foxit PDF Reader a try. It is a small, fast, and feature-rich PDF reader that also allows you to create, view annotate, and sign PDF files. The software has an intuitive user interface and also offers customization options for reading PDF files.
Moreover, Foxit PDF reader is one of the few PDF readers that offer features like filling forms, import/export of data, and integration with cloud storage options like OneDrive, Google Drive, Dropbox, and Box.
Price: Free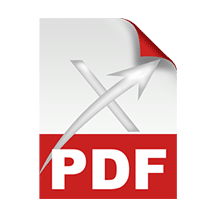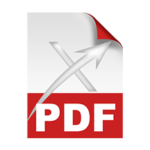 This is an underrated PDF reader for Mac devices that is specially intended for simply for reading PDFs. With a file size of just 4MB, it is far better than other heavy PDF readers for Mac. One of the highlighting features of Haihaisoft PDF reader is that it can open a PDF document even if it is protected by DRM-X platform.
Moroever, this free PDF reader doesn't connect to the internet without users' permission. This makes it safe and secure if you want a PDF reader for viewing confidential documents.
Price: Free
Choose Best PDF Reader For Mac As Per Your Requirements
Mac users have a number of software for reading PDFs. Choosing the best of the lot depends largely on your requirements. For reading PDFs, we recommend Skim and PDF Professional. For business-related requirements, you can use PDFElement or iSkysoft PDF Editor. As a daily driver for simply opening PDF files, PDF Professional and Adobe Reader for Mac could be a better choice.