We're living in times where internet privacy could soon become a myth with companies putting in their best foot to get hold of our data for advertising and other purposes. Thankfully, we still have VPNs to browse the internet anonymously. However, the recent case of one of the most popular VPNs falling prey to hackers further complicates the issue.
So what's the solution? Open source VPN. We're not saying that open source VPNs aren't prone to hacking but as the reputation of open source products precedes, we can consider these to be safer than closed source VPNs.
Why Use A VPN?
One of the benefits of using an open-source VPN client as compared to a custom Virtual Private Network is the fact that all the source code of the VPN apps is public, which ensures that the company isn't hiding anything from you. Open source VPNs use SSL/TLS protocol for encryption.
However, one downside that you might face while using an open-source VPN is that these VPNs lack additional features like kill switch, Double VPN, DNS leak protection that you usually find in premium VPNs.If you rank your safety above the bells and whistles, open-source Private Network are the fair choice.
Below, we have enlisted some of the best free open source VPNs.
5 Best Open Source VPNs 2022
OpenVPN
Libreswan VPN
SoftEther VPN
Openswan VPN
Freelan VPN
1. OpenVPN – Overall Best Open Source VPN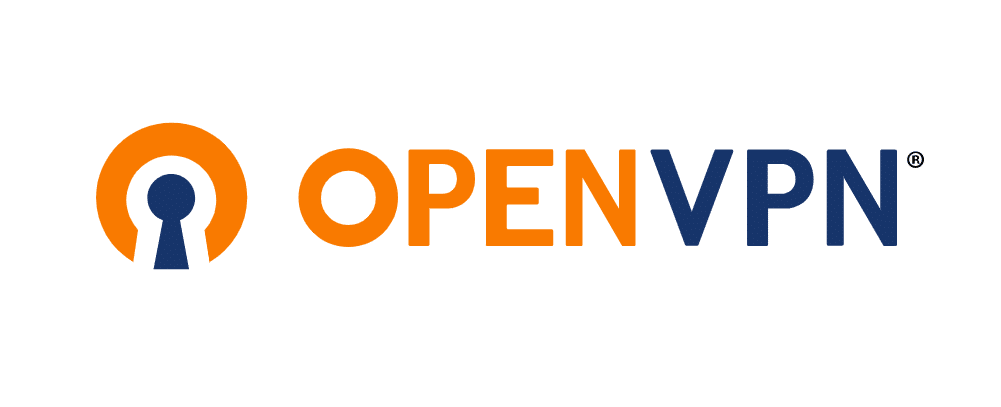 The top spot in this list is undoubtedly reserved for OpenVPN, which is a full-fledged open-source VPN solution for enterprises as well as everyday consumers. OpenVPN's consumer VPN is called Private Tunnel, and for businesses, it offers feature-rich VPN solutions.
Using OpenVPN's technology, you can deploy certification, encryption, and authentication features of the OpenSSL library for protection. The VPN provides support for dynamic IP addresses and DHCP and can be ported to the majority of operating systems using third-party applications.
OpenVPN is available for Android, macOS, Linux, Windows, and iOS.
Features Of OpenVPN
Available on multiple platforms.
Great load balancing.
Fully loaded API that can be used by other applications.
2. Libreswan VPN – A reliable open source VPN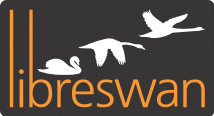 Libreswan offers free and open-source VPN software based on the popular IPsec and IKE standards of VPN protocols. The standards are maintained by the Internet Engineering Task Force ("IETF").
If you are a Linux user, this should be your go-to open-source VPN. Libreswan uses the built-in "XFRM" IPsec stack (linux-ipsec) and NSS crypto library. This open-source VPN ships with several Linux distributions like Fedora, Arch Linux, and RHEL/EPEL. Libreswan has been active for over 15 years now, which speaks volumes of its reliability.
Features Of LibreSwan
3. SoftEther VPN – Free open source, multi-protocol VPN

SoftEther stands for "Software Ethernet," and it is a free, open-source VPN supporting multiple protocols. It claims itself to be one of the most feasible alternatives to OpenVPN owing to its speed and the smooth integration it offers with the latter.
SoftEther VPN uses an ultra-optimized SSL-VPN protocol that delivers firewall resistance, low latency, and fast throughput. It can easily penetrate a network firewall with built-in NAT traversal. Another benefit of using SoftEther VPN as your preferred open-source VPN is that it supports SSL-VPN, L2TP, IPsec, EhterIP, OpenVPN, and L2TPv3 protocols as a single Virtual Private Network software.
Features OF SoftEther VPN
SSL-VPN Tunneling on HTTPS
Free and easy to use.
4. Openswan VPN – Best Open Source VPN for Linux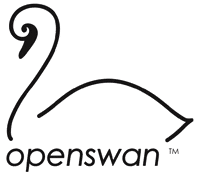 Openswan VPN is one of the most popular VPNs and is specially designed to cater to the network security demands of Linux users. It is an IPsec implementation for Linux and comes pre-installed in several Linux versions from Fedora, Ubuntu, Debian, Gentoo, and Red Hat.
With Openswan VPN, you can set up IPsec links between mobile clients and enterprise computers. Available under GPL, Openswan VPN is compatible with different IPsec extensions like IKEv2, X.509 Digital Certificates, NAT Traversal, and many others.
Features of Openswan
IPsec implementation
Better for large implementation
5. Freelan – Free open source VPN for Windows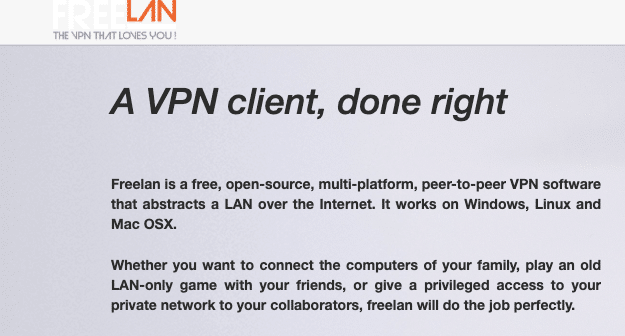 Freelan is a free and open-source VPN released under the GPLv3 license and designed to offer ultimate security and privacy. The service is available under three configurations – client-server, peer-to-peer, and hybrid.
With support for Windows, Linux, and macOS, Freelan is mainly for creating your virtual private network for unblocking websites, masking IP addresses, and encrypting internet traffic. However, Freelan does not have a UI, but you can integrate it into commercial apps.
Features Of Freelan
Ability to creatre local networks.
Free to use.
Most of the VPNs we've mentioned in our list of best open source VPNs are available for all popular operating systems. Besides being open source, these also offer excellent features like ethernet bridging, SSL-VPN tunneling, and tunnel networks over NAT.
You can choose and pick from this list if you prefer an open-source Virtual Private Network over custom close-source VPNs available out there. Also, check out our list of best VPNs for Tor to stay safe online.
FAQs
Is open-source VPN safe?
Yes, the very aim of open-source software is to protect users' data. As open-source VPNs are, well, open-source, they're completely safe to use.
What is OpenVPN used for?
OpenVPN is a VPN used to create a secure tunnel between two network points by which it ensures that the data that's sent is encrypted and private.