Just like YouTube is for videos, there are many free images hosting sites that let you upload images and easily share them online. Typically, an image hosting site is a little different from websites that let you download stock images for free.
That's because here you can upload your own creations on its servers and can use relevant tools to embed them on other websites. There was a time when image hosting sites were only a handful in number. But now we are living in 2020 and there many names that you can choose from.
So, here we have compiled some of the best image hosting sites of 2020 that don't cost a dime.
Check more free stuff in your fun time:
7 Best Image Hosting Sites For 2020
Imgur
SmugMug
Flickr
Imgbb
Google Photos
500px
PhotoBucket
1. Imgur – upload funny photos and GIFs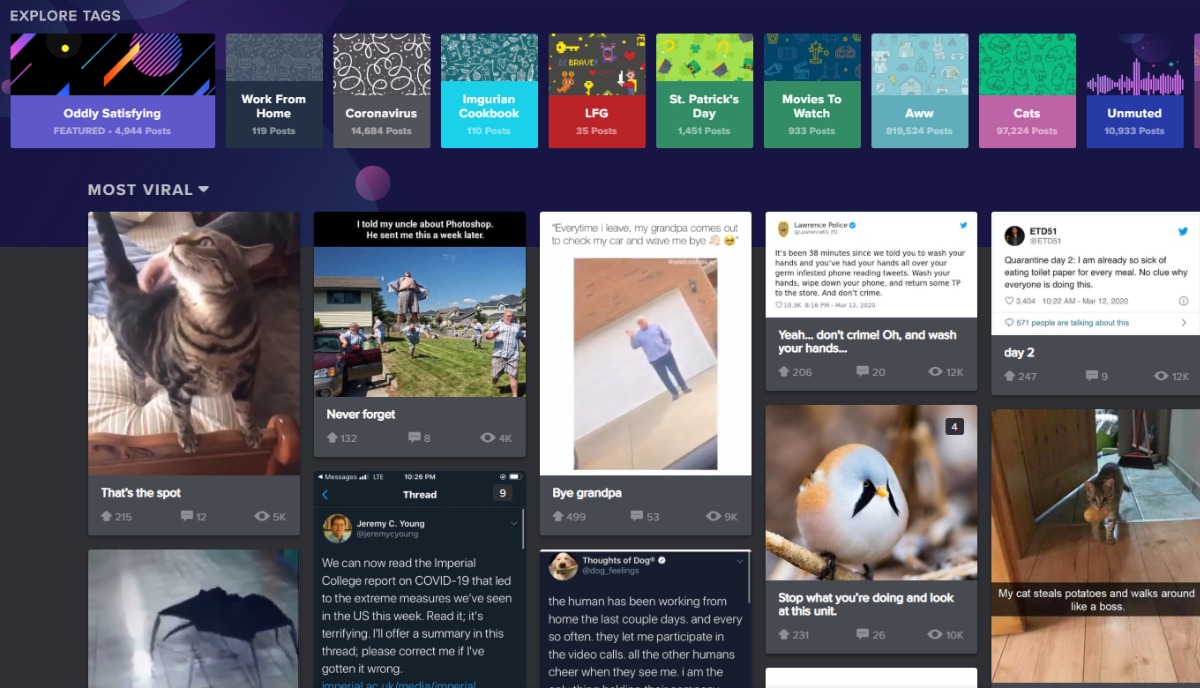 You have heard about Imgur a lot, especially, on platforms like Reddit. Imgur was created as a side project by its current CEO Alaan Scaaf back in 2009. Imgur free image hosting website doesn't require you to create a user account to upload images.
However, you'll have to create one if you want to post comments, follow people or like other's posts. In other words, it acts as a mini social network for people who are interested in sharing images.
Imgur apps are available for Android and iPhone and you can upload your content from the desktop as well. It supports a variety of image file types as well as GIFs.
Price: Free
2. SmugMug – an image hosting service for serious work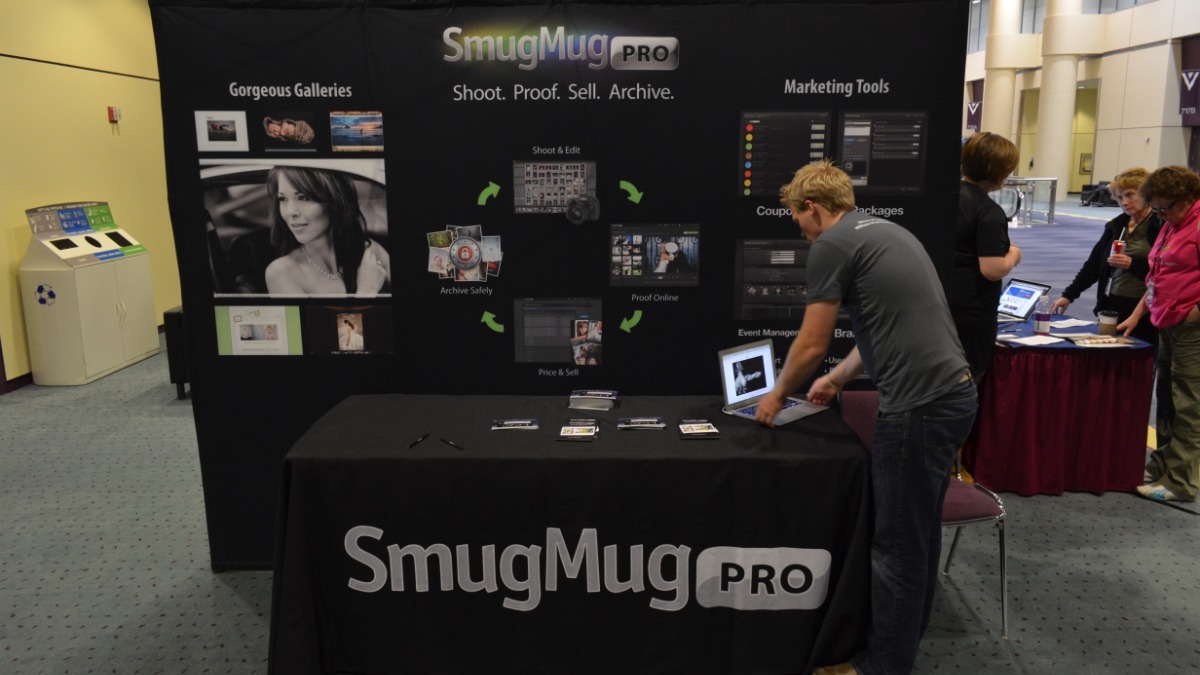 Try SmugMug if photos aren't just a pile of digital files lying in some corner of your storage media. It's a known name among the robust photo upload sites that can be very helpful if you're planning to create a professional portfolio.
SmugMug doesn't offer a free plan at all. But each of its four paid plans comes with unlimited online storage and 24×7 customer support. It also provides you with beautiful templates to decorate your images. And not just images, you can use it to store videos as well.
This image hosting service comes with apps for Android, iOS and Apple TV. Also, there is a plugin that is SmugMug with Adobe Lightroom for easier image editing.
Price: Starts at $48/year
3. Flickr – gives free photo hosting for casual uploaders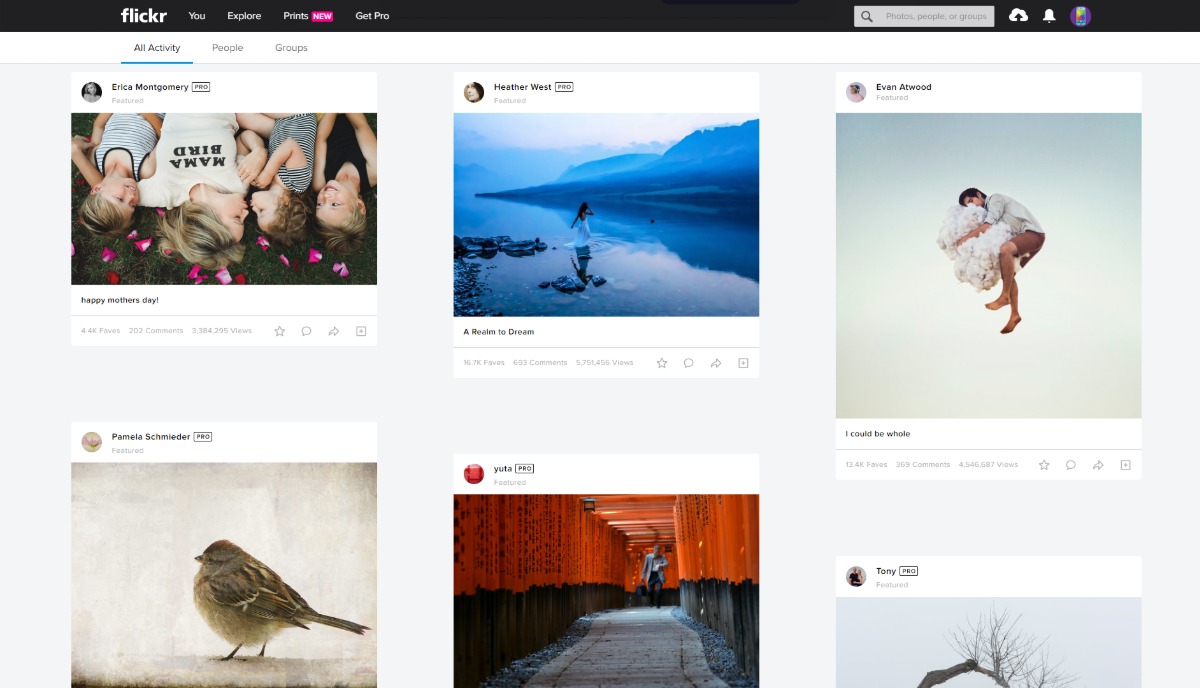 You can't leave Flickr behind while listing out the best image hosting sites for 2020. The Canada-based service has been existence for over 15 years. You can store your images both publically or make them private.
Flickr provides free image hosting where you can upload up to 1000 images to your account. However, the Pro version lets you upload unlimited images, provides user stats, and removes ads for you and the person viewing your photos.
It also comes with an online backup tool called Auto-Uploader that can automatically upload photos from Android, iPhone, etc. The paid version also gives you discount on other services including Adobe Creative Cloud Photography plan.
Price: Free, $7.99/mo, $5.99/mo (billed annually)
4. Imgbb – free image upload without signing in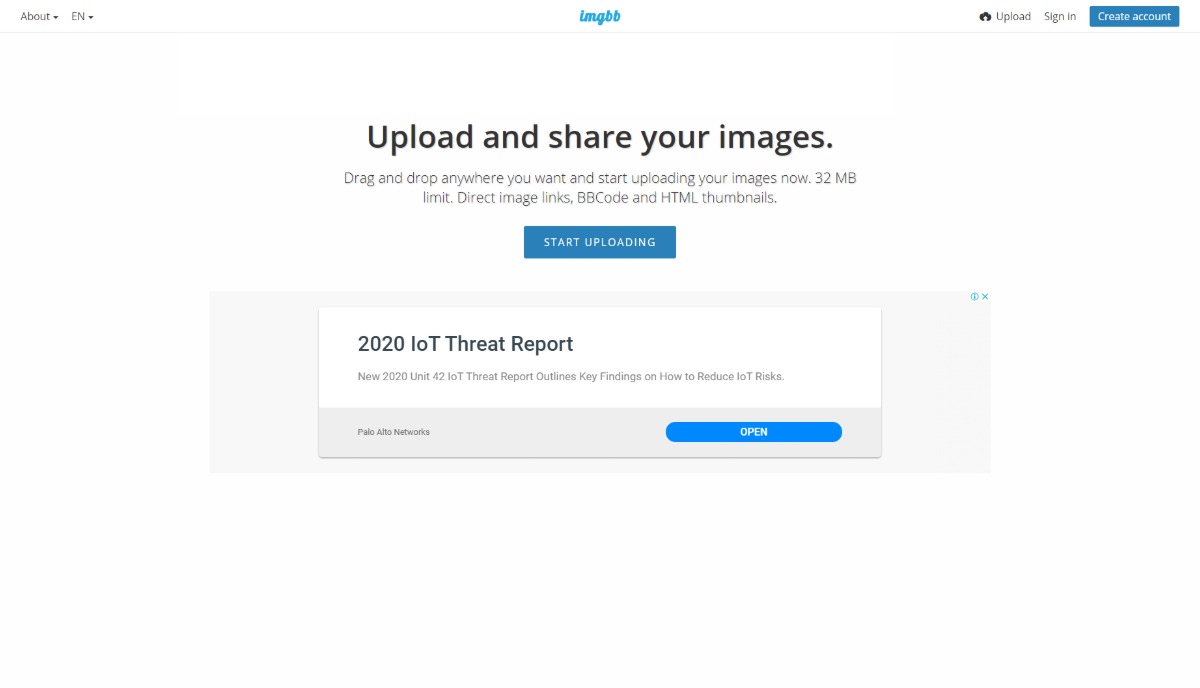 IMgbb is a popular free image hosting site that carries a minimal ad-supported UI. You can start uploading your favorite image in almost no time without creating a user account. Hence, it could be a great option for those who want a temporary image hosting service.
As already mentioned, you don't need to pay any charge but the image file size is limited to 32MB for the uploads. Imgbb supports a variety of image formats including JPG PNG BMP GIF TIF WEBP. After the upload, it provides you with a shareable link or HTML code that can be embedded on websites.
Price: Free
5. Google Photos – free image hosting without limits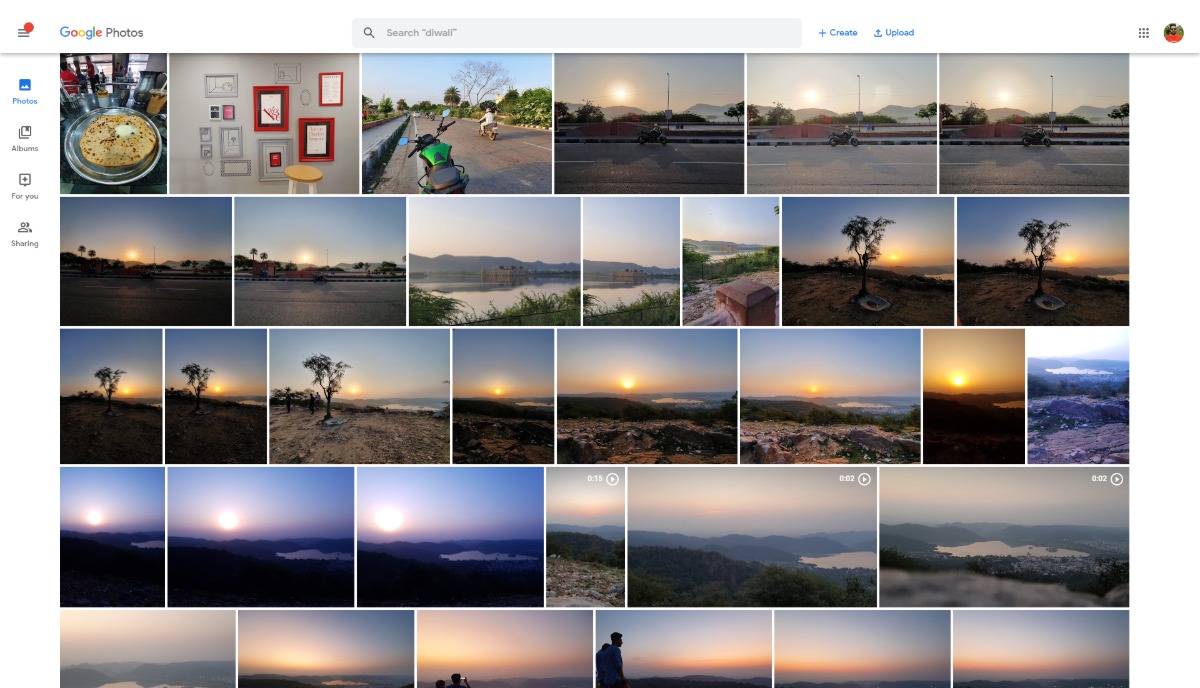 Google Photos is a photo-sharing and backup service at heart but it can be a good option if you want to host images and link them elsewhere. You can simply upload images to Google Photos via your Android, iOS, or your web browser.
It comes with a built-in image editor that allows you to crop, rotate, and add filters to your images. Not to mention, the search bar is powered by Google Search and supports natural language queries. For example, you can type, "Show my photos from the mountains."
The best part about Google Photos free image hosting is that you can store virtually an unlimited number of photos by choosing the High-Quality storage option. But it will degrade the image quality a bit. You can organize the images in albums and share them with other users.
Price: Free, Starts at $1.99/mo
6. 500px – a photo-sharing service for photographers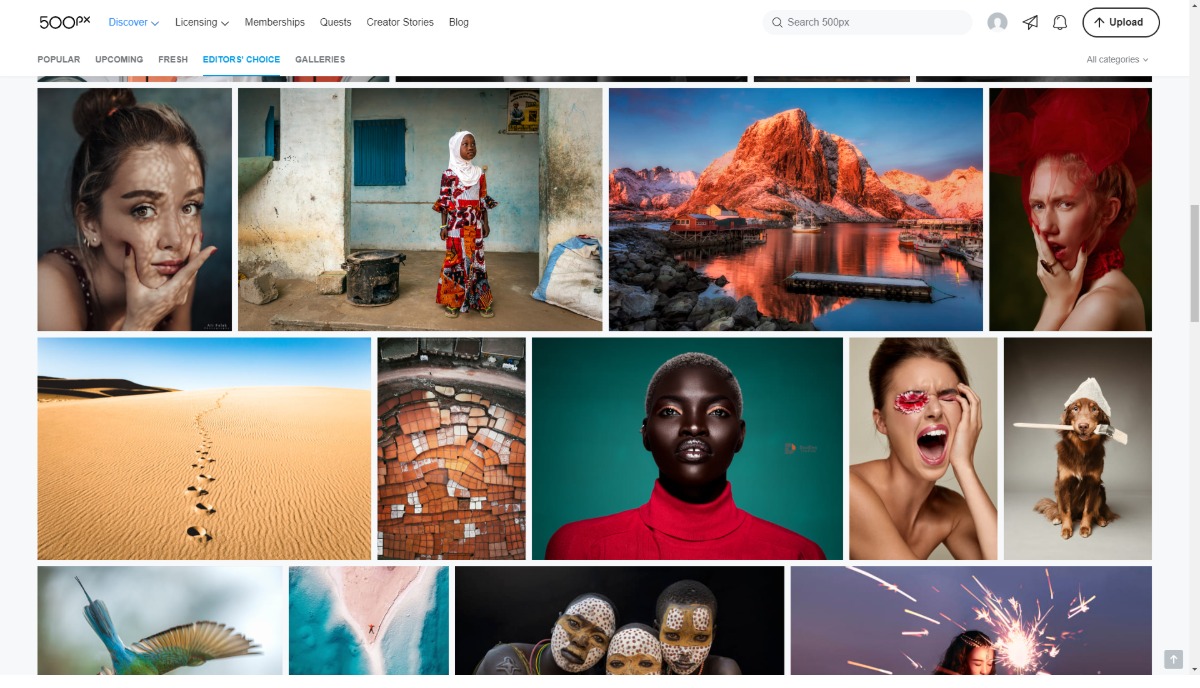 If you're looking for free photo sharing sites for photographers, then 500px should be your primary choice. It's home to high-quality images captured by the lens of over 15 million pros around the world.
500px comes with a no-cost upload plan which is limited to 7 images per week and ads. But you need to shell out a little extra for unlimited uploads, profile badge, statistics, priority customer support, etc.
This image hosting site also runs regular photo challenges where you can submit your snaps and earn some real cash.
Price: Free, Starts at $3.49/mo
7. Photobucket – one of the oldest photo upload sites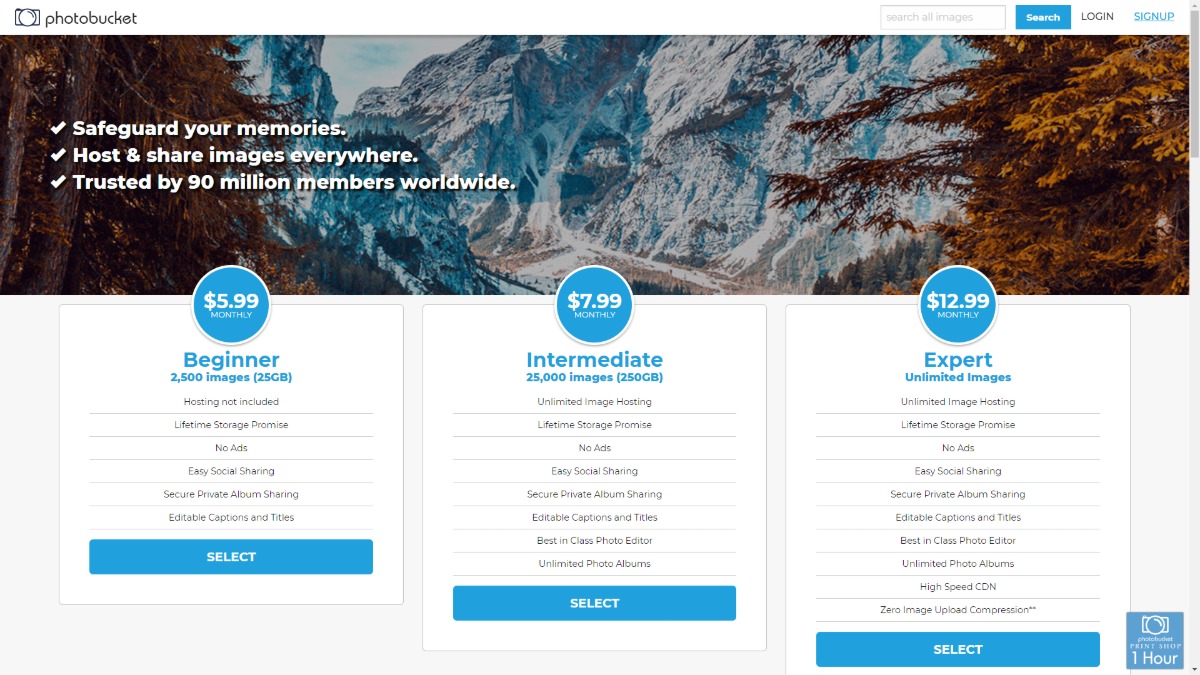 Photobucket is a well-known name in the world of image hosting sites as it's one of the oldest. Although, in the recent past it was criticized for charging way too extra from the users.
It comes with a free image upload plan that allows news users to upload around 250 images. But if you don't mind giving $5 every month, you can upload around 2500 images (or 256GB, whichever comes first).
The paid tier doesn't include any ads and there is no limit on how long can you store images on Photobucket's servers. Moreover, this image sharing service also comes loaded with a photo editor and lets you can caption to the uploaded snaps.
Price: Free, Starts at $5.99/mo
The best image hosting service?
So, guys, this was our curated list of the top paid and free image hosting sites. Now, each of these is meant to fulfill a different purpose. For example, you can go for Google Photos or Imgur if you're looking for free stuff. However, SmugMug and 500px are intended for professional users who won't mind spending some cash to get their images uploaded. So please pick any of these image hosting sites as per your requirement and convenience.