Barcode Scanner is a popular barcode reader app with over 10,000,000+ downloads from Google Play. However, it was recently removed from Google Play Store after it was found infecting users' smartphones with malware. Now that it's gone, I am sure you must be looking for a free Barcode Scanner alternative for reading barcodes through your smartphone.
This is why I have compiled a list of the best barcode scanner apps to help you decode data encoded in barcodes.
What Happened To Barcode Scanner App?
Like I mentioned above, the Barcode Scanner app was removed by Google because it contained ad-displaying malware. Malwarebytes, which spotted the malware in the Barcode Scanner app, states that users were seeing ads that were popping out via their default browsers.
Users had the app installed on their smartphones for a very long period of time. However, an update was releaed on December 2, 2020 which turned Barcode Scanner malicious. The update added an "Android/Trojan.HiddenAds.AdQR" code to the app that redirected users to a third-party ad site through the mobile's default browser.
Malwarebytes also states that the newly added malicious code used heavy obfuscation to avoid detection. Given the malicious nature of the code and the detection of Android/Trojan.HiddenAds.AdQR, it was straight away labeled as Trojan instead of ordinary Adware. Also, read our article on the list of the best android scanner apps to convert or save it as a PDF file.
5 Best Free Barcode Scanner Alternatives In 2021
1. Use Default Camera On Android Or iOS
Even though there are several third-party alternatives to Barcode Scanner on Play Store, I would, first of all, recommend the default camera on your iPhone or an Android device for scanning codes. It is pretty simple and easy and you don't have to clutter your phone by downloading one more app.
How To Scan QR Codes Or Barcodes Without An App?
You can scan codes without an app through your default camera app so all you have to do is open the camera and point it at a QR code. You will see a small code icon on the screen, tap on it to scan the code. And that's it!
On newer iPhones (running iOS 11 or higher), you can repeat the same method for scanning apps. You can even use the flashlight to scan QR codes in low light.
2. Google Lens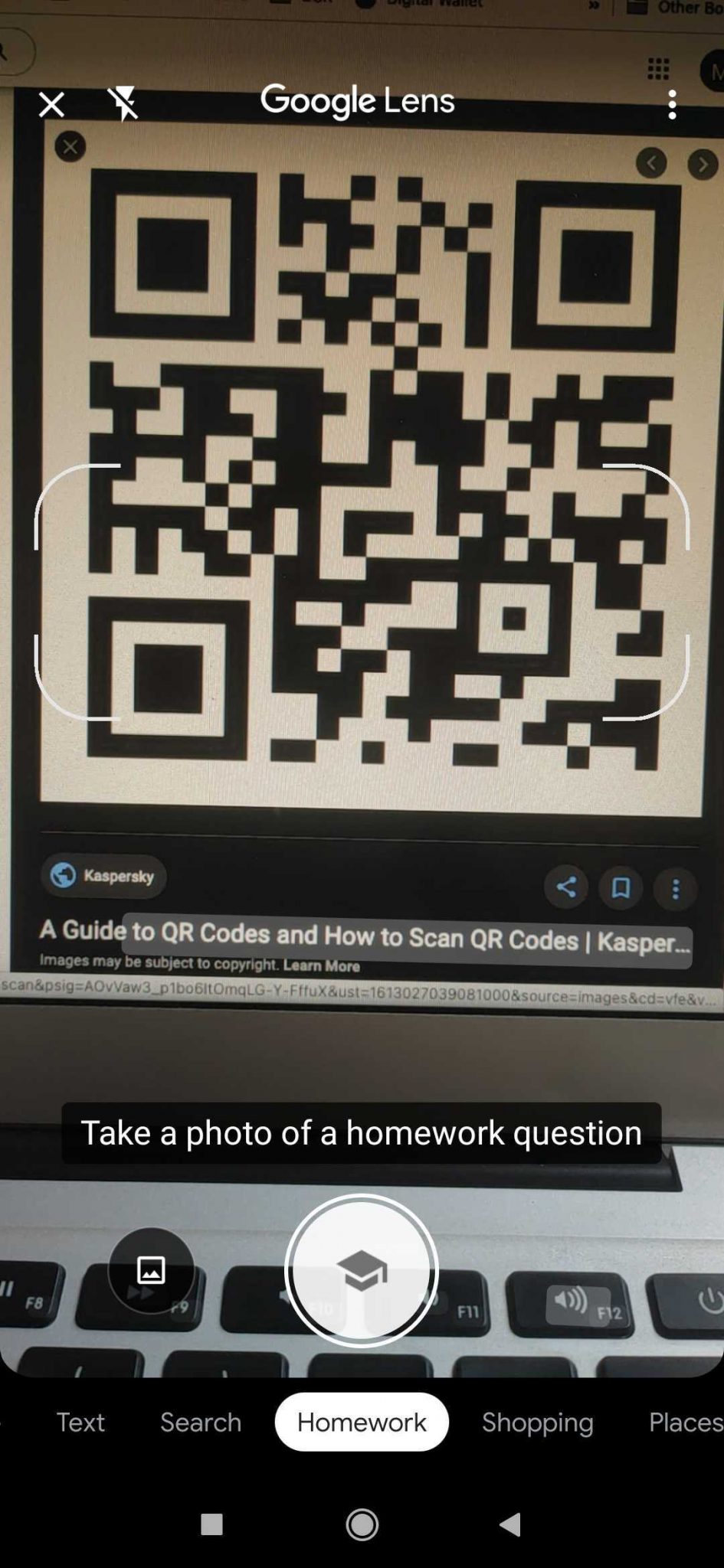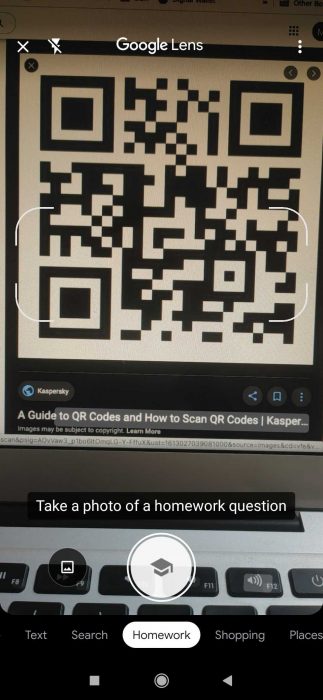 Google Lens is one of the best Barcode Scanner alternatives in 2021 as you never have to worry about this app infecting your device with malware or displaying ads.
Just download the app and fire up the Lens option on your smartphone to scan codes.
3. Kaspersky's QR Code Reader and Scanner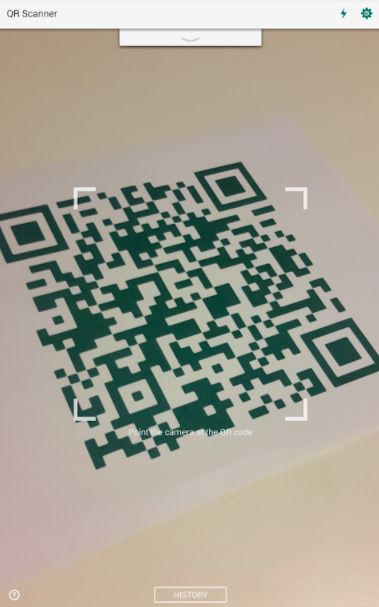 This Barcode Scanner alternative has been developed by the cybersecurity experts at Kaspersky. So you can trust it completely as it helps you avoid scanning unsafe or malicious codes by warning you.
I personally like the History tab feature which lets you quickly return to the websites for which you have scanned QR codes in the past.
4. QR & Barcode Scanner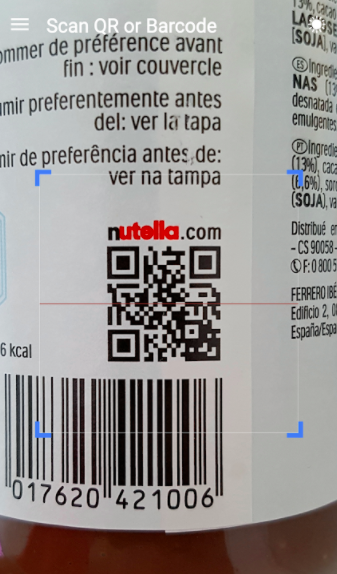 Gamma Play's QR & Barcode Scanner is another third-party barcode scanner app you can opt for in 2021. It serves as an all-in-one scanning tool that can handle all scanning related tasks.
It also helps in creating a new contact on your phone from QR codes with contact information. The same can be done for product information, Wi-Fi networks, calendar events, text messages, etc.
5. QR Code Scanner Free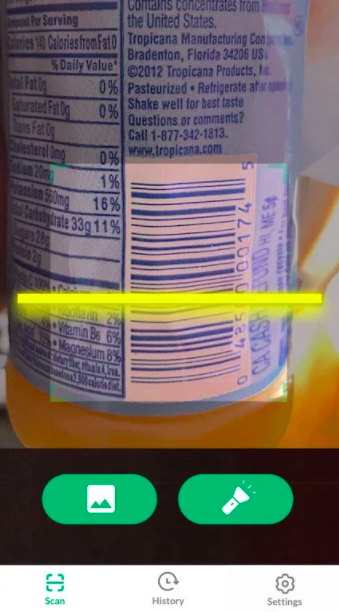 This Barcode Scanner alternative for 2021 is free and relatively new. However, I chose it for privacy reasons. You must have noticed apps that have nothing to do with contacts still ask permission for it. But Free QR Scanner does no such thing and only asks for camera permission.
What's even better that it doesn't even need you to sign up on the app to use it. As a bonus, it has the history feature to let you access your previously scanned QR codes or barcodes.
Download: Android
Uninstall Barcode Scanner App right away!
Even though the app has been removed from Google Play Store, it cannot be removed from users' devices unless they choose to. So to prevent your phone from displaying ads, uninstall the app asap!
This situation is quite similar to the removal of The Great Suspender last week. This popular Chrome extension was removed from the web store after it was found harboring malware.
The Great Suspender was automatically disabled and removed from users' browsers. However, Barcode Scanner continues to remain on users' phones where it was installed previously. Hence, it needs to be removed manually. After that, you can pick any of the best Barcode Scanner alternatives I have mentioned above.