Disney Plus is a streaming service where one can find a plethora of content to watch. There are several animated and live-action movies on this platform. The best part is that fans can binge-watch all Marvel movies in order at a single place. Besides the excellent movies, you can also watch some of the best Disney Plus shows by paying for the streaming service.
There are multiple Disney+ TV shows that will keep you glued to your screen for the entire weekend. However, usually, when there are many choices, it gets hard for viewers to single out the best Disney Plus shows. But don't worry; we've researched to save your time in searching for the best Disney TV shows you can watch.
Top 10 Disney Plus Shows
| S.NO | Best Disney Plus Shows | IMDB Rating |
| --- | --- | --- |
| 1 | The Mandalorian – Disney Plus Originals | 8.5/10 |
| 2 | The Simpsons | 8.7/10 |
| 3 | Phineas and Ferb | 7.9/10 |
| 4 | The World According To Jeff Goldblum | 7.8/10 |
| 5 | X-Men The Animated Series | 8.4/10 |
| 6 | Marvel's Runaways | 7/10 |
| 7 | Tron Uprising | 8.2/10 |
| 8 | Ultimate Spider-Man | 7.1/10 |
| 9 | Agent Carter | 7.9/10 |
| 10 | Gravity Falls | 8.9/10 |
1. The Mandalorian – Disney Plus Originals
The Mandalorian is the first action series that is set on classic Star Wars. So, if you're a fan of Star Wars, then you can't miss out on binge-watching this amazing Disney+ TV show.
'The Mandalorian' is one of that exclusive Disney Plus shows that will grab you by the hooks. Also, it was one of the first Disney Plus original shows, so the creators of the shows put in their best efforts.
The story of The Mandalorian is set five years after the events of Return of The Jedi and 25 years before the events of The Force Awakens. Jon Favreau, the man who plays Happy Hogan in MCU, directed this series for Disney+.
The first season of the show premiered along with the launch of Disney+ on November 12, 2019. In the first season, there are a total of eight episodes, and almost every Star Wars fan loved every bit of the show. Following the positive response, Disney Plus decided to go for the second season of the show, which is scheduled to release in October 2020.
2. The Simpsons
After Disney acquired 20th Century Fox, the studio also got rights to place The Simpsons in their Disney+ TV shows list. 'The Simpsons' is the longest-running scripted show in television history. Fun fact, you can watch the entire show, which has 680+ episodes, on Disney Plus without any cuts.
Generally, when it comes to Disney Plus shows, you'll find that everything in those shows is censored to make it more child friendly. However, Disney+ didn't follow the same approach with The Simpson. You can watch the full show in all its originality on Disney Plus.
3. Phineas and Ferb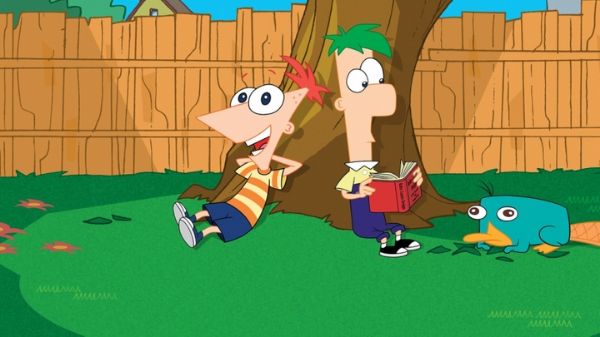 If you're looking for some cartoon shows on Disney Plus, then watching Phineas and Ferb should be on your list. Phineas and Ferb series release back in 2007 and with a total of 222 episodes, the Disney TV show ended on June 12, 2015.
In the animated marvel, Phineas and his brother Fern try to make their every day adventurous. They try to build something mischievous in their backyard, like a roller coaster, backyard beach, or even time machine to travel back in time. Their sister, Candace, always tries to catch the innovative brothers in the act and rattle them out in from of their Mom and Dad. Yeah! that does remind me of Dexter the Laboratory.
4. The World According To Jeff Goldblum
If you don't know who Jeff Goldblum is, then you have to get some Jurassic Park in your life. When you put a fantastic actor and personality like Goldblum in one of the Disney Plus original shows where he explores the world as a child, you get a true masterpiece.
The World According To Jeff Goldblum is one of the best Disney Plus shows you can watch right now. You'll see Goldblum learning how to make ice creams, exploring the tattoo industry, and much more. The first season of the show premiered in November 2019 and most of the people loved it. So, it's one of those Disney+ TV shows that is definitely worth checking out.
5. X-Men: The Animated Series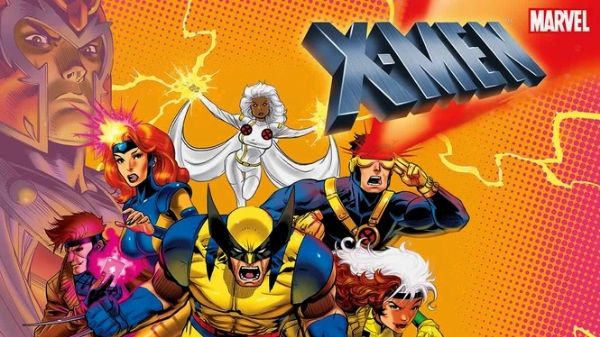 The animated series based on the X-Men comic books release back in the 90s. So, it's best to put this show in the Old Disney Shows category. I know, X-Men live-action movies are great and have evolved so much over time, thus leaving behind the animated show. However, you must agree that the animated series had everything, from action to emotions. Most importantly, it is one of that Disney Plus shows that hits you with nostalgia every second.
6. Marvel's Runaways
If you want to watch a group of teenagers going against their evil parents, then Marvel's Runaways is the best option. This is originally a Hulu web series which is also available to watch on Disney Plus. In total, there are three seasons of Runaways; the final season launched last year and concluded the story.
Runaways is one of those Disney Plus shows that has a little bit of everything. You'll see the emotional struggle of all the kids while they stand up against their own blood for all the wrongs they have done. Obviously, it's a Marvel show, so there is magic, superpowers, and alien. Initially, the story moves at a slow pace; however, once it picks up the pace, things start to get really interesting.
7. Tron Uprising
By the name and trailer above, you might have guessed that this is one of the animated Disney+ TV Plus shows based on the Tron franchise. The 19-episode show came out in 2012 and was mostly loved by the fans.
The story of Tron Uprising falls between the events of Tron and Tron: Legacy movies. Elijah Wood does the voice of Beck, who becomes the leader of a revolution inside the computer world, the Grid. He fights to free the computer world from the grasp of evil software, Clu.
8. Ultimate Spider-Man
If you didn't watch the 2012 animated Ultimate Spider-Man series, then you have missed out on some good stuff. Anyway, it doesn't matter how old you are right now, you can still enjoy watching the adventure of Peter Parker as Spider-Man.
In Ultimate Spider-Man, Peter Parker is invited to join Nicky Fury's S.H.I.E.LD. He joins forces with other masked heroes such as Iron Fist, Power Man, and others. In case you're wondering, of course, you'll see superheroes like Captain America and Iron Man in the series.
9. Agent Carter
If you love Marvel Cinematic Universe, then you can't really miss out on this Disney TV show, Agent Carter. Like in the movies, Hayley Atwell plays the role of Peggy Carter, the only woman Steve Rogers ever loved. After the demise of Captain America in the first movie, Peggy Carter takes the fight against evil in her own hands. Peggy moves to Los Angeles to handle her most dangerous assignment and face the atomic threats that emerged after the aftermath of World War II.
10. Gravity Falls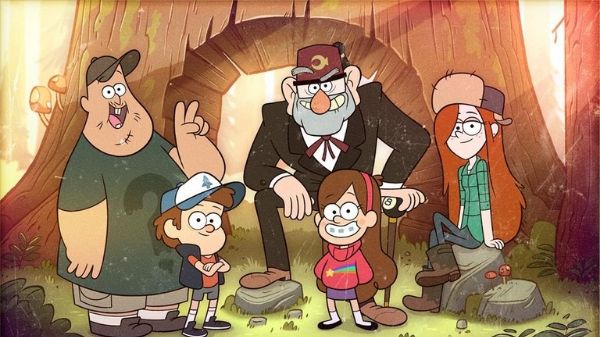 If you've watched Phineas and Ferb, then you should know that the success of that show laid the path for another Disney Cartoon show, Gravity Falls.
Dipper and Mabel Pines travel to a strange town called Gravity Falls to spend the summer with their great-uncle. Over time, the twins realize that there is something wrong with Gravity Falls. While uncovering the strange mysteries revolving around the town, the twins constantly fight evil on their path.
Old Disney Shows You Can Watch On Disney Plus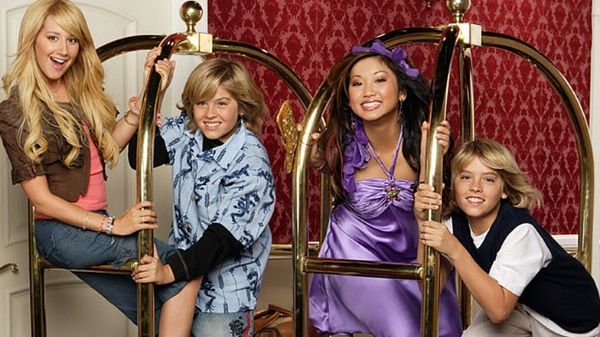 If you want to go on a nostalgia trip, then we have a surprise for you. Here are some old Disney TV shows that are available to watch on Disney+.
Hannah Montana (2006-2011)
Darkwing Duck (1991-1992)
Gargoyles (1994-1997)
Ducktales (1987-1990)
So Weird (1999-2001)
The Suite Life Of Zack And Cody (2005-2008)
The Proud Family (2001-2005)
Boy Meets World (1993-2000)
Spider-Man (1981-1982)
Chip and Dale's Rescue Rangers (1989-1990)
So, those were the 10 best old shows on Disney Plus you can binge watch and cry while missing your childhood.
Best Shows On Disney Plus: Wrapping Up
Finding the best shows on Disney Plus gets really tough when you have so many options. However, we hope that our list for the awesome Disney+ TV shows helped you to find what you're looking for. We'll keep on updating the list as with new shows from time to time. Until then, you can binge-watch these best shows on Disney Plus to get over your weekend boredom.