The Covid-19 pandemic has completely transformed the personal and professional lives of individuals. Today majority of people are working from home, and virtual meetings have become the new normal. Hence, 24×7 internet connectivity has also become very important. But you know what's more important? Using good gear so that you are always heard clearly.
Yes, you guessed it. Good quality headphones with microphones can significantly improve your audio quality at both ends. However, there are tons of them to confuse you on which one to buy. In this article, let's look at some of the best budget headphones for work from home. Mind you, since the headphones included in this list come under the budget category, they might not be suitable for listening to music.
Value For Money WFH Headphones In India
Wireless headphones tend to have latency issues; hence they might not be ideal for taking calls on the internet. Hence, wired headphones are better than wireless ones. However, if you hate tangled wires and are fine with latency lag, you can purchase Wireless headphones.
Best Wired Over The Ear Headphones
1. BoAt BassHeads 900


In the past few years, BoAt has grown massively to become one of the leading audio manufacturers in India. The main reason behind their success is their competitively priced products. BoAt BassHeads 900 is a pretty good example of the same.
I've used it before for listening to music and taking calls during daily commutes, and the headphone performed well. Overall, if you're looking for cheap headphones below Rs 800, you might want to pick this up. I wouldn't say I liked the sound quality as they have a booming bass. But I would rather say that investing in this earphone won't be a bad choice.
2. Boult Audio Bass Buds Q2


No, the Boult Audio Bass Buds Q2 is not truly wireless, and you might've even guessed by the name. These headphones come with a built-in mic which is ideal for virtual meetings. Also, don't expect amazing sound quality as they are basic headphones under Rs 600.
Buy Boult Audio Bass Buds Q2 on Amazon.in
3. Sony MDR ZX-310AP


It is impossible to mention a list of audio products without Sony. The 310AP from Sony is the successor to 210AP and is probably one of Sony's cheapest headphone worth Rs 1000 or $25.
More importantly, there is a mic to take calls hands-free. I have tried Sony audio products before, and their audio quality via mic is one of the best in the industry. Apart from the sound quality, the design also looks elegant.
Buy ZX310AP on Flipkart and Amazon.com
4. JBL Free WFH/JBL Quantum 100 (US)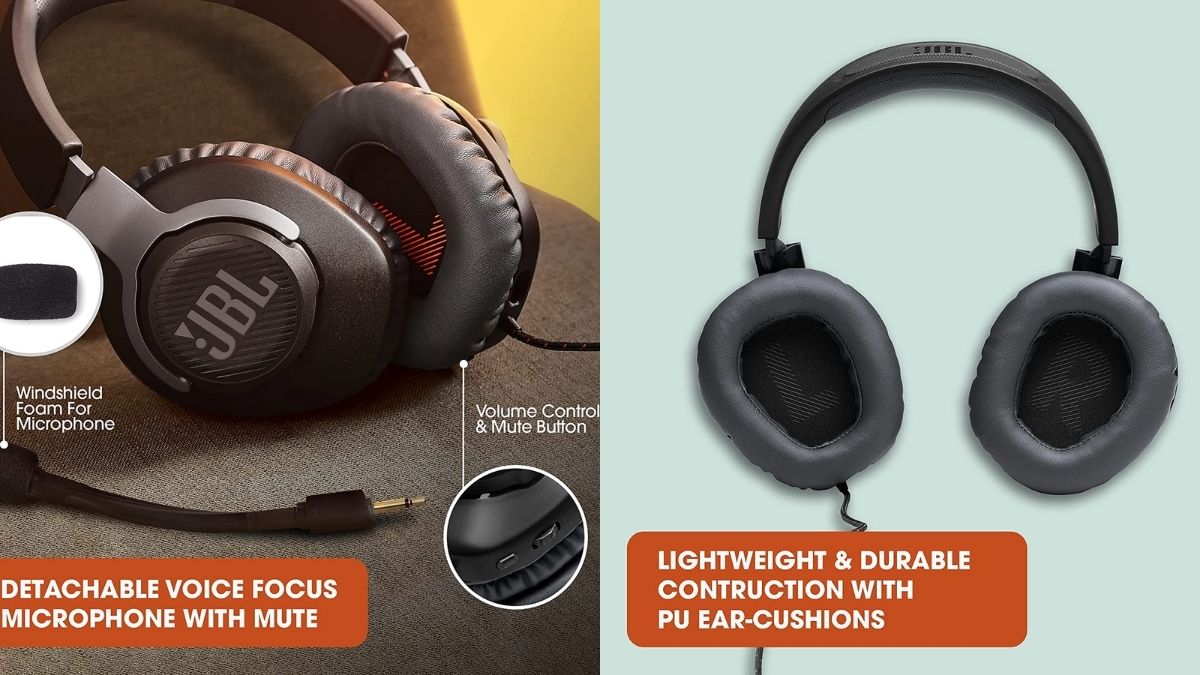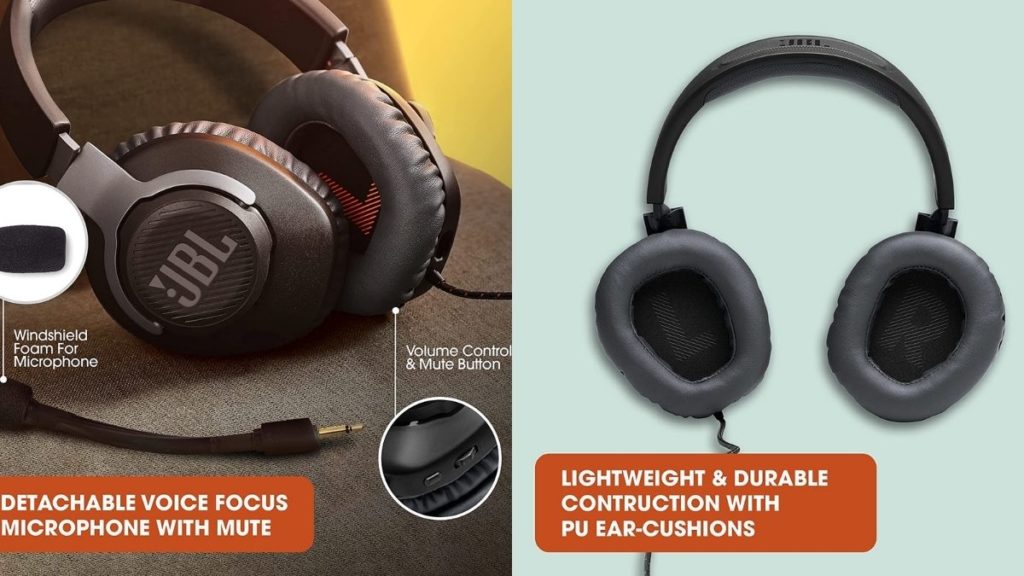 The name says it all. The JBL Free WFH is an ideal choice during work from home. It comes with a detachable "boom" microphone and is lightweight too. Overall, they might be a little overpriced at Rs 2500 or $40 US, but JBL headphones are known to last longer; hence, we think they're worth it.
One thing that it offers other than any headphones in this list is the noise cancellation feature. In addition, the detachable microphone design allows you to remove the mic and use them as your regular headphones.
Buy JBL Free WFH on Amazon.in or Quantum 100 on Amazon.com
5. JLab Studio Pro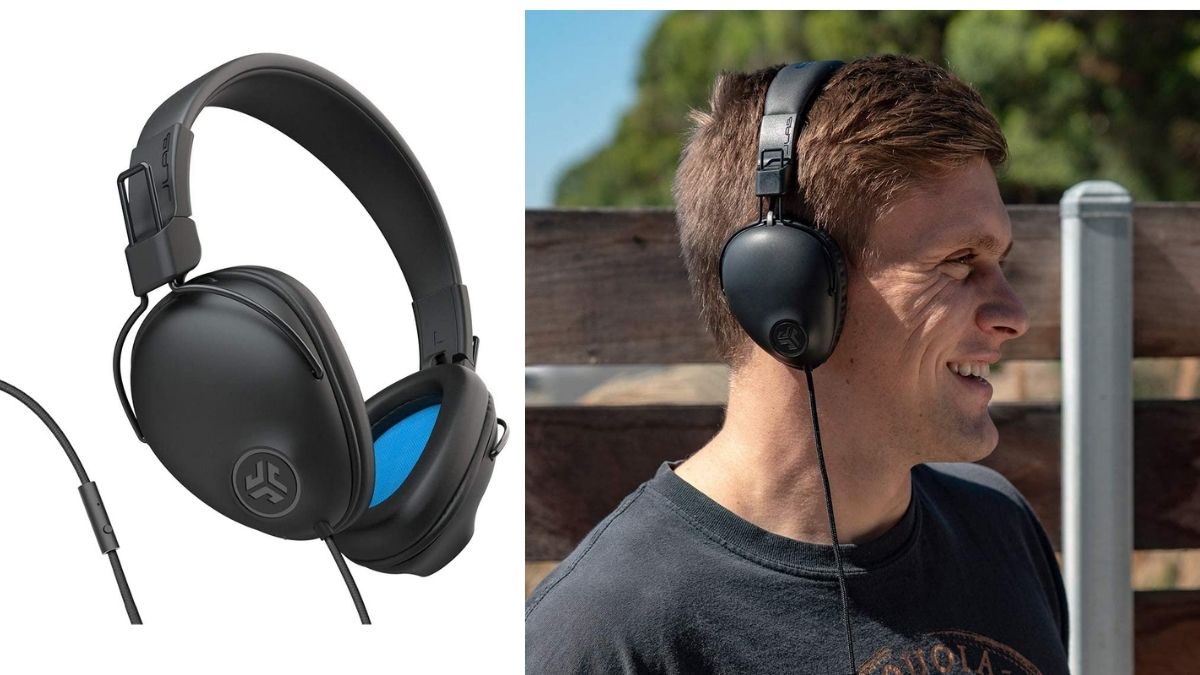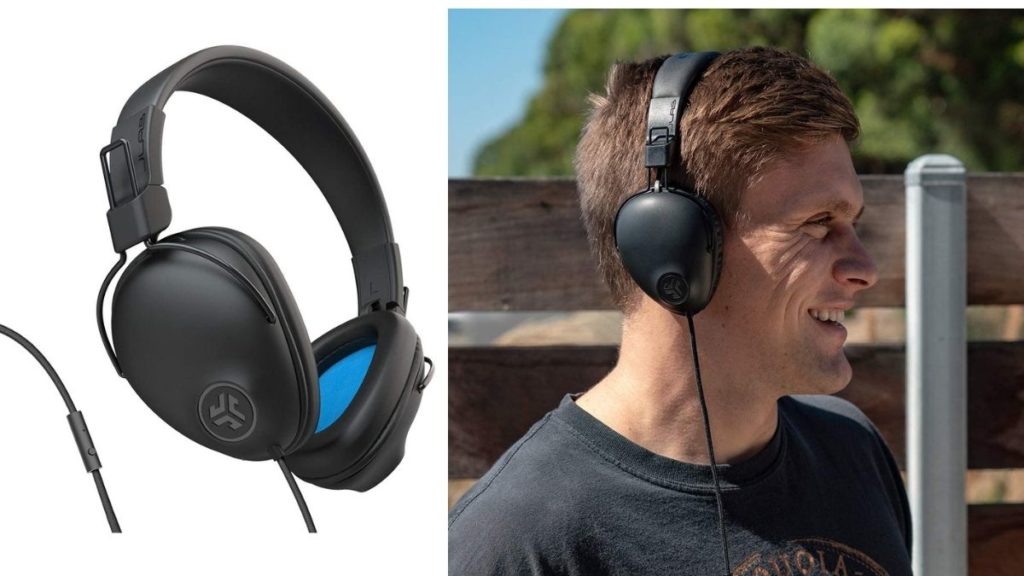 JLab is known for its good set of audio products in the US. The JLab Studio Pro is another budget headphone from the company. The headphone available in the market for $30 is great treat for that price.
As per the reviews, the sound quality is decent for the price. One area where they shine is the comfort in using it. They also have a microphone to receive calls, and the cable is braided and tangle-free, which is great. Overall, it's one of the best headphones for work-from-home purposes. Unfortunately, JLab doesn't sell the Studio Pro in India, but you can check out their other products like the JLab Intro Premium.
Buy JLab Studio Pro on Amazon.com
Best Wireless Over The Ear Headphones
6. BoAt Rockerz 450


At just Rs 1499, these Bluetooth headphones from BoAt come with features like long playback of 15 hours, adjustable ear cups, buttons to control the volume, and other functions like play, pause, and skip.
Apart from that, they also feature an AUX port in case the battery runs out. I've tried the BoAt Rockerz 400, and it was fairly good. If you hate tangled cables, these headphones might be the cheapest and best work-from-home headphones.
Buy BoAt Rockerz 450 on Flipkart
7. Mi Super Bass Bluetooth Headset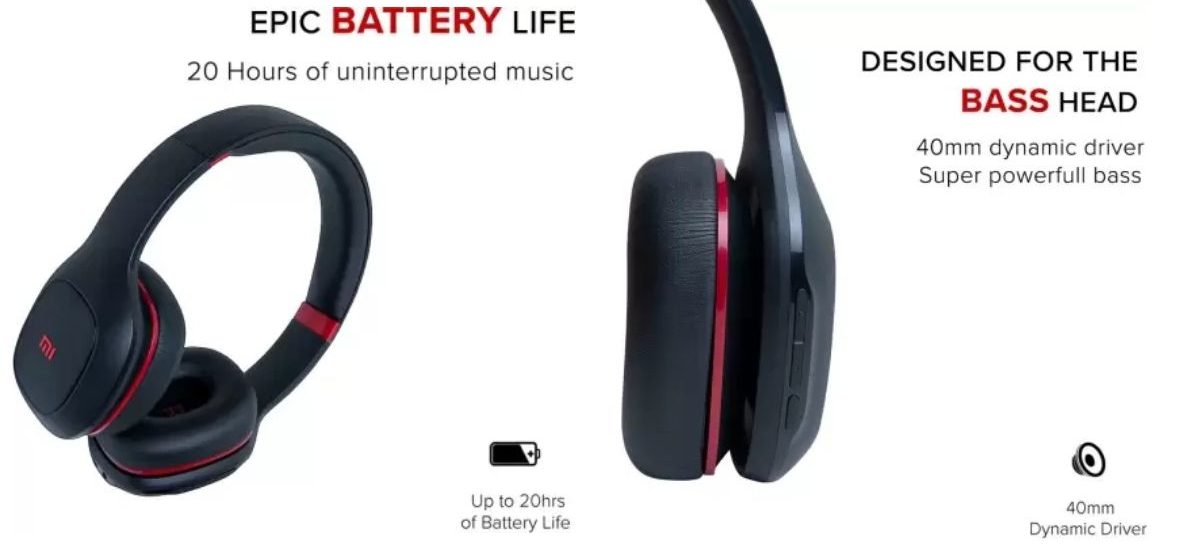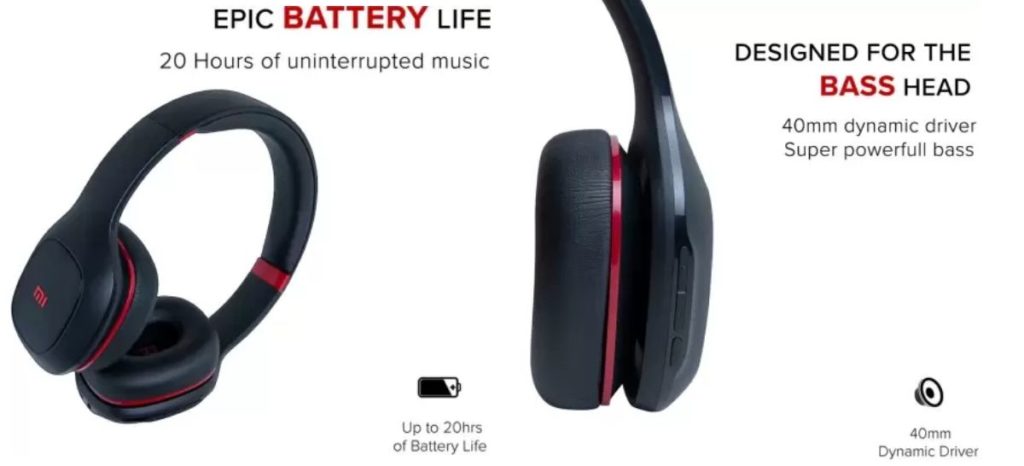 For a decade, Xiaomi has established itself quite well in the sub-continent to become the No.1 Smartphone and accessories manufacturer. The Mi Super Bass headphones are one of the best-selling headphones for Rs 1799.
The headphone provides up to 20 hours of music playback and comes with an in-built mic to take calls. Mi Super Bass headphones also come with an AUX cable, unlike BoAt Rockerz 450s. These features make it a pretty decent choice.
Buy Mi Super Bass Headphones On Amazon.in or Flipkart
8. Sony WH-CH510

The WH-CH510 from Sony is a beast for battery life, offering around 35 hours of playback on a single charge. Sony also claims that 10 minutes of charge can get you around 90 minutes of music playback, which is great. They're also surprisingly lightweight at just around 130 grams.
The microphone is pretty good. The only thing that's not too good is the price as they cost Rs 3000 or $23. If you need headphones with great quality and are willing to spend a premium amount, the CH510 is one of the best headphones for working from home and music.
Buy Sony WH-CH510 on Flipkart or Amazon.com
9. COWIN E7 Activ ANC


COWIN E7 is the best seller in wireless segment headphones and is probably one of the cheapest and popular ANC (Active Noise Cancellation) headphones on Amazon US, worth just $50 with over 76000 global ratings.
The battery capacity is 750mAh and is rated to give up to 35 hours of music playback. The earcups can be swiveled to 90 degrees, and the headphones also come with 18 months warranty. Unfortunately, the COWIN E7 isn't available in India, but it's a great deal if you can get it from a friend or a relative living in the US.
Buy COWIN E7 ANC Headphones on Amazon.com
10. Bluedio Turbine T2 Plus


Bluedio has been making audio products for a long time, and their products are pretty good. When I tried the Turbine T2, its sound quality was great for a budget headphone that costs less than $20.
The successor of the T2, the T2 Plus also packs some solid features. This wireless headphone is rated to last for up to 40 hours on a single charge. Apart from that. You also get built-in FM Radio and a Micro SD slot. For just $28, these are definitely one of the best headphones for work from home.
Buy Bluedio Turbine T2 Plus on Amazon.com and Amazon.in
Honorable Mentions
Bluedio H2 ANC
Bluedio HT
OneOdio's headphone range
So which one do you prefer?
There are many budget headphones in the market, but most of them are bugged with bad sound quality or quality control issues. The headphones on this list should be more than enough for work-from-home routines and would last long.
Do you have a headphone in your mind that deserves to be on this list? Let us know in the comments section below.