BetterDiscord is an add-on tool to your normal application, which lets you download additional themes and plugins. Normally, you wouldn't be allowed to download these additional features, but with the help of BetterDiscord, anything is possible. As a regular Discord user, it gets quite boring looking at the same old UI. So to spice things up, here are the best Discord themes you can download. Some of these Discord themes even support light and dark modes.
The following list isn't in any particular order, but these are some of the best themes available on BetterDiscord. If you don't know how to install it, then check out our Better Discord guide.
Note: BetterDiscord isn't completely supported by the developers of Discord and goes against TOS.
Top 10 BetterDiscord Themes
---
Best Gaming Discord Themes
NieR: Automata – YoRHa Menu UI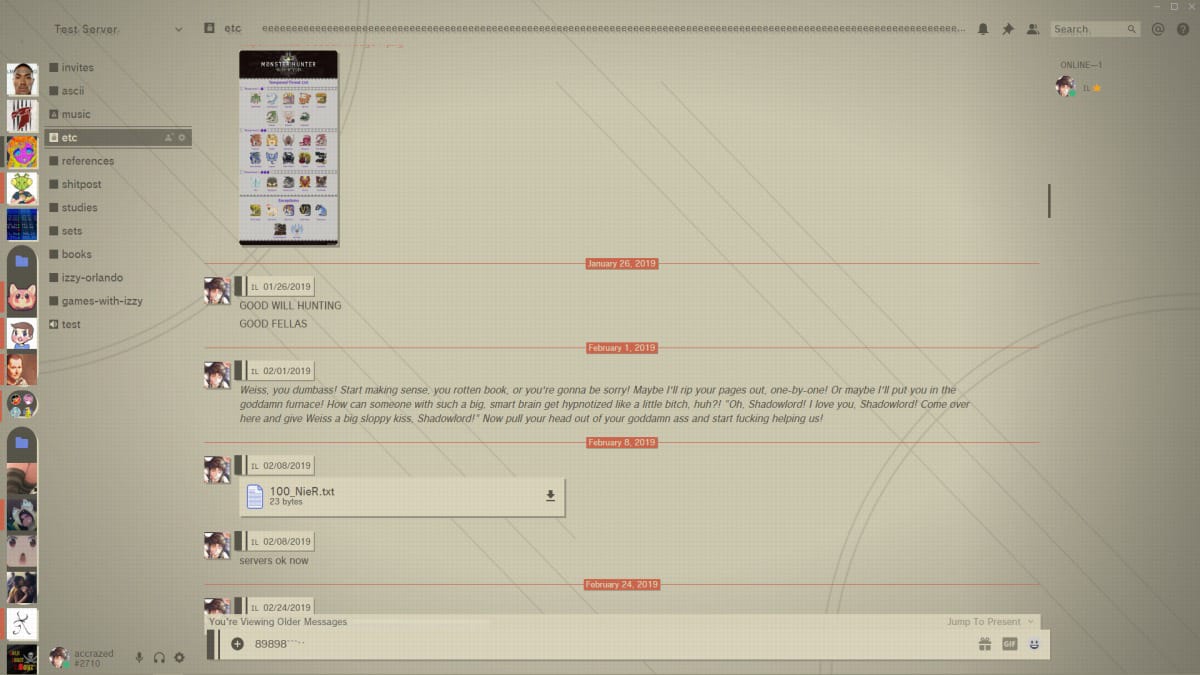 This is by far one of the most highly customized themes you will ever see. With each UI and menu reworked completely to resemble the menu of the award-winning game Nier: Automata. This is a must-have for gamers who are fans of the series. This is also one of the best BetterDiscord themes with light and dark modes.
---
Fallout 4 Terminal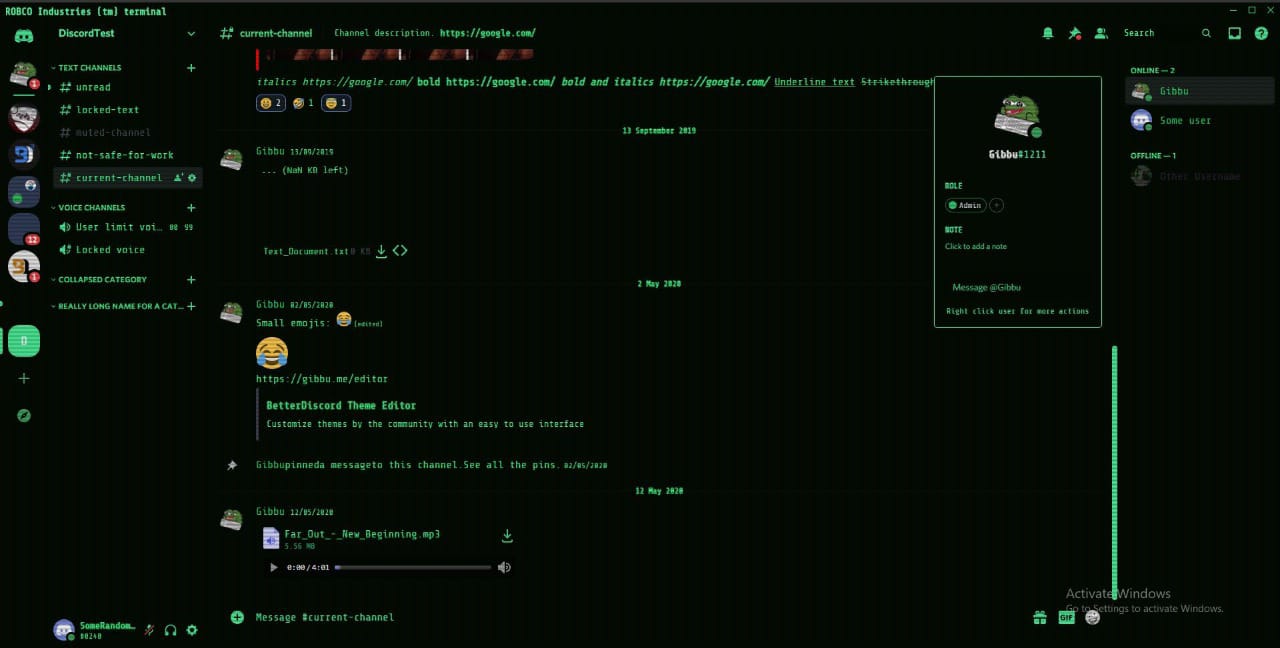 Fallout 4 Terminal is another must-have theme for Discord users who love gaming. It completely changes every part of the UI to mimic the look and feel of the VaultTec terminals from Fallout 4. This is great for fans of the series and those who liked the 90s retro-styled interfaces.
---
Cyberpunk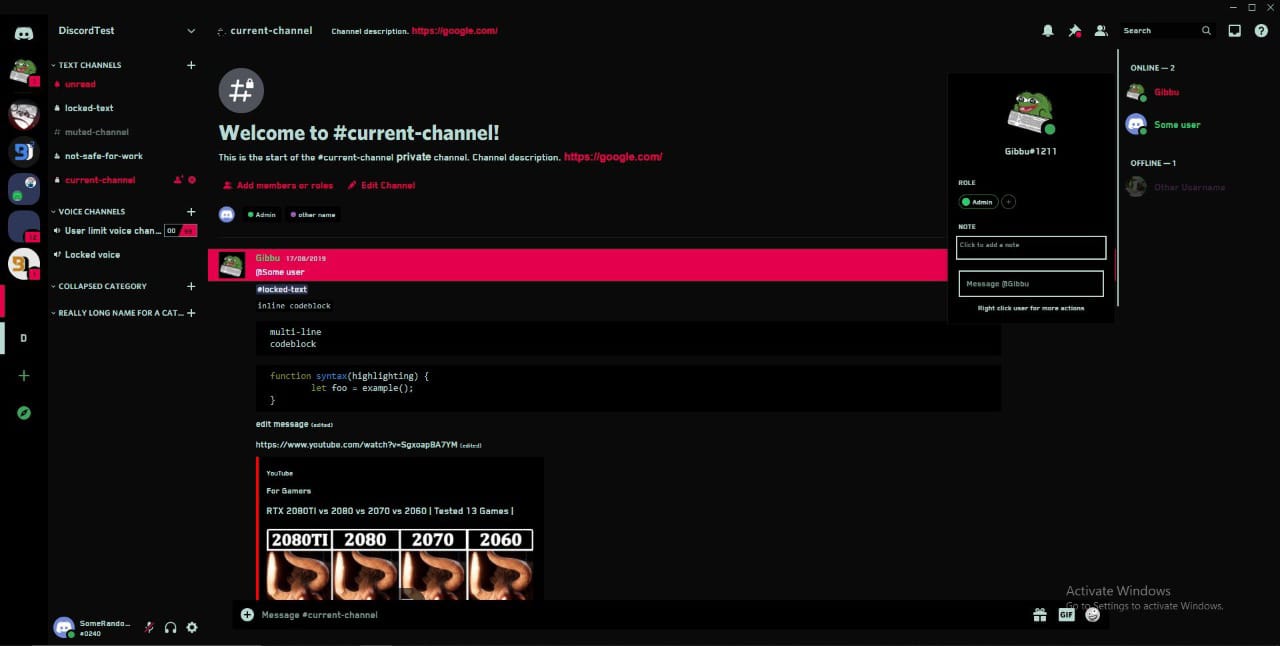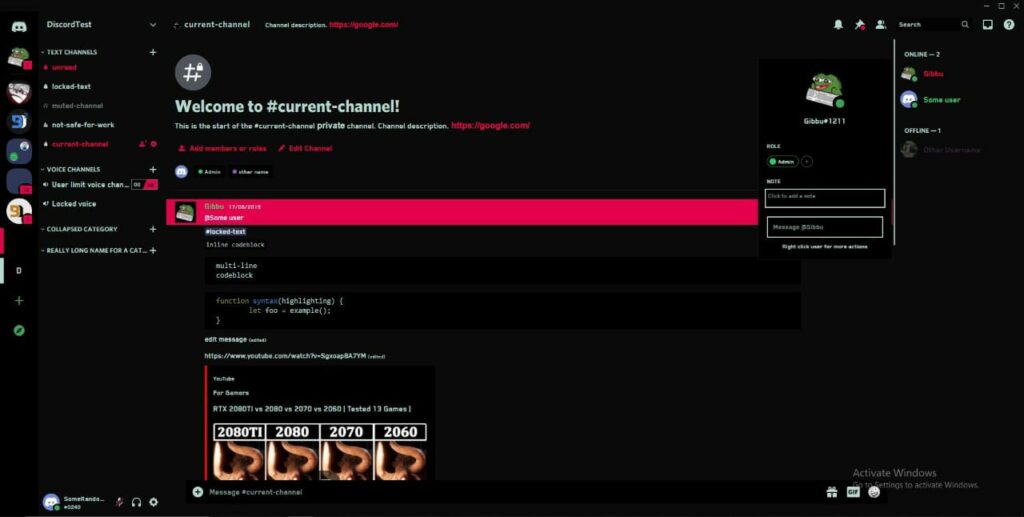 The cyberpunk theme is just like the game excelling at some things while missing another. It changes every part of the UI to mimic the look and feel of the original game's UI. It looks really great with all the neon icons and high-contrast texts. The only downside is the background which is quite underwhelming. Fortunately, you can change that directly from the downloaded file if you know how to.
---
Opera GX Gaming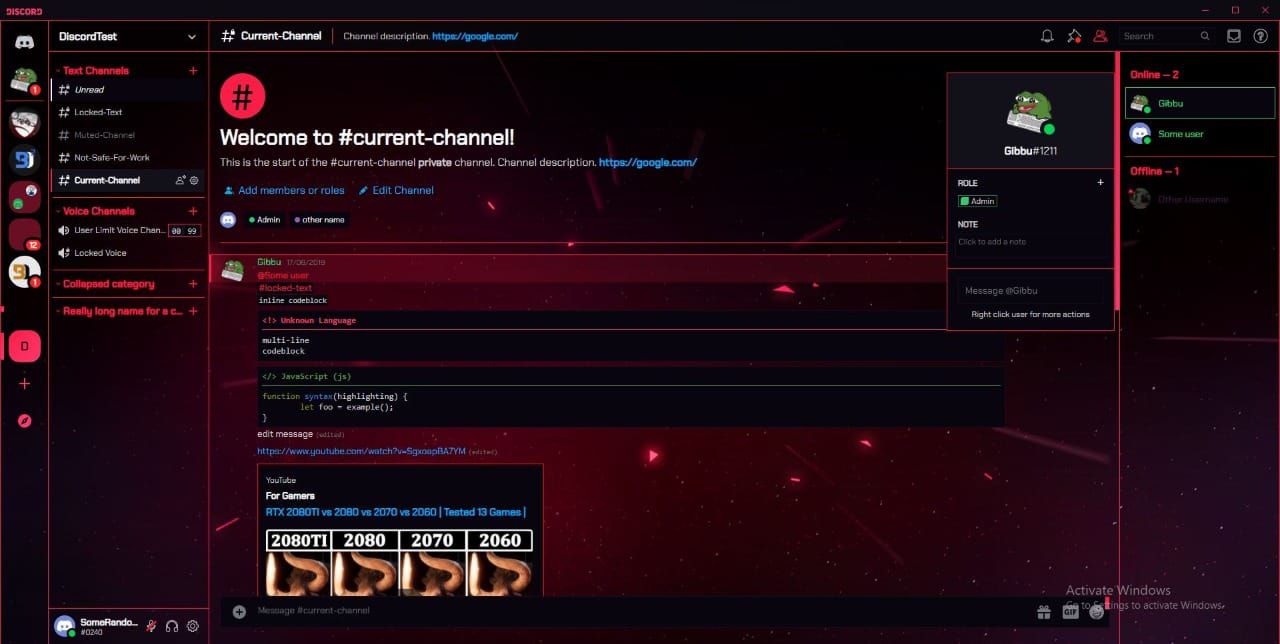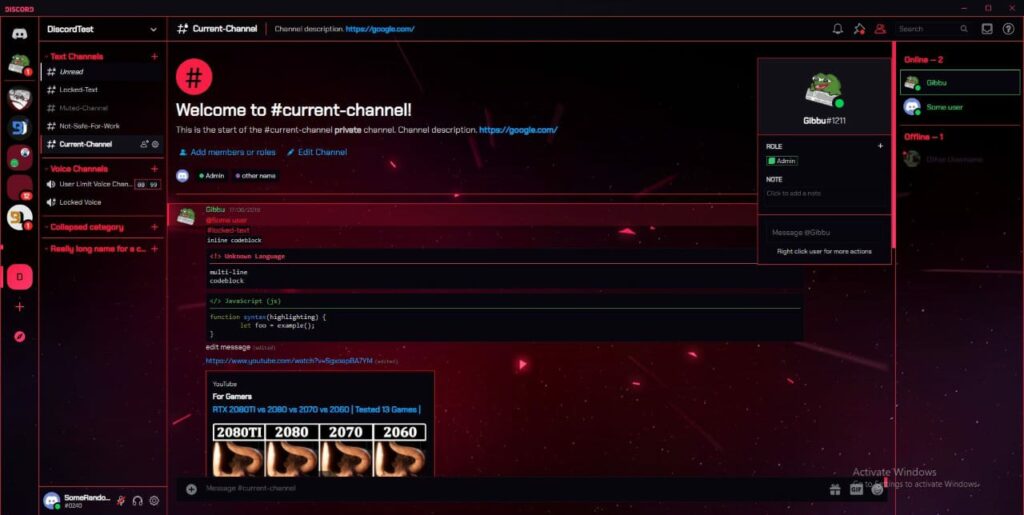 Opera GX Gaming gives Discord a neon punk vibe. This Discord theme makes the app look a bit futuristic. All things are separated by bright neon lines and cubicles, which goes quite well with the background.
---
---
Best looking Discord Themes
ClearVision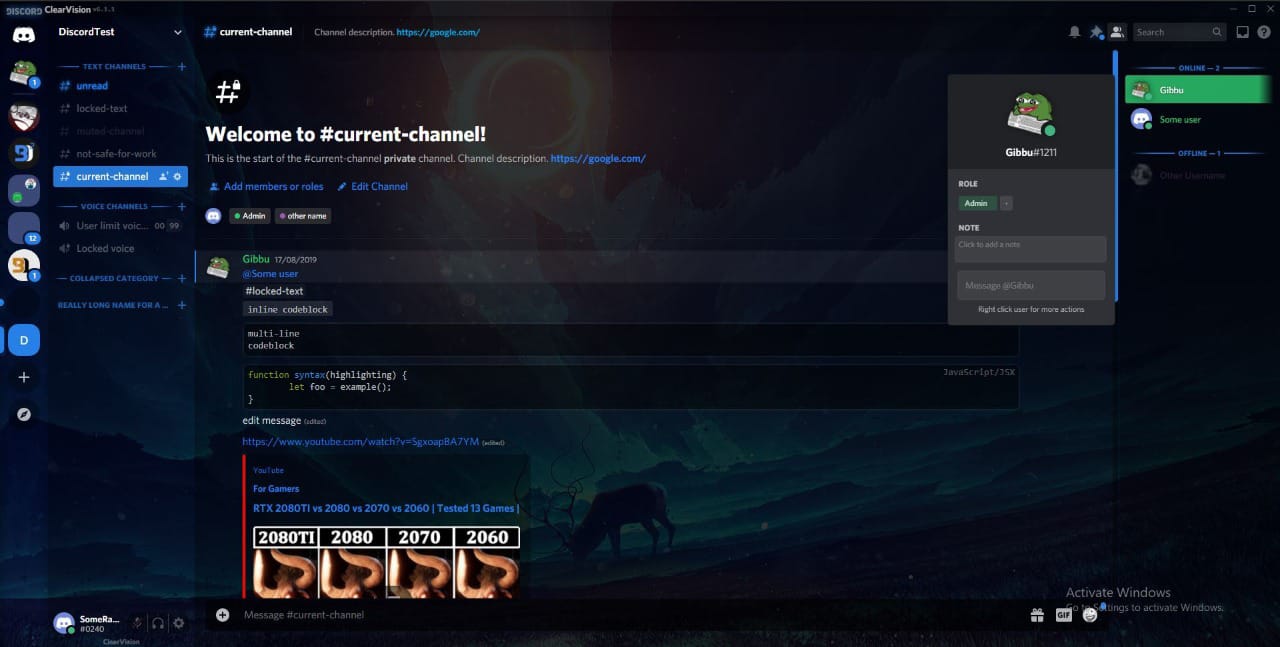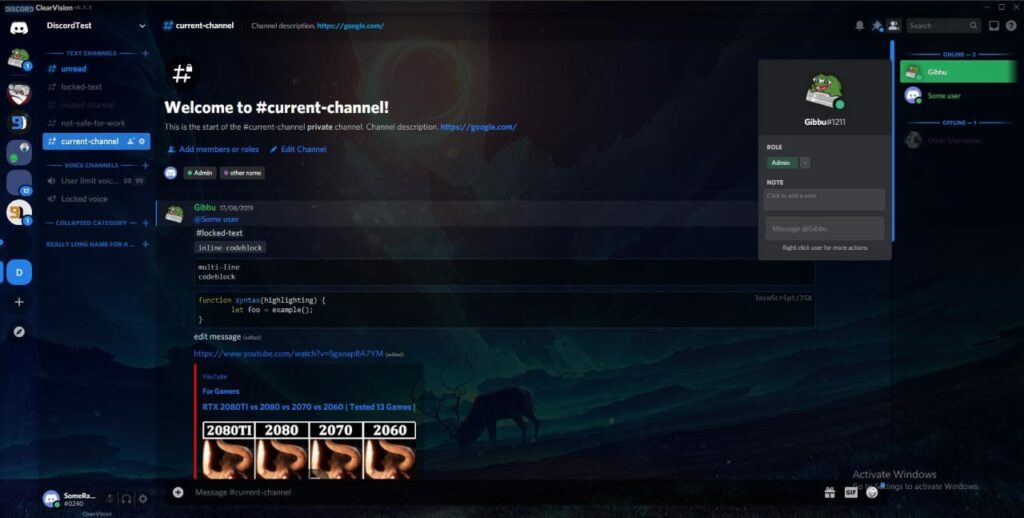 ClearVision is by far the most popular theme on the site. It comes with dark blue look with a high-quality background picture for your application. This simplistic yet cool design is what most people prefer. Most themes with such dark backgrounds have hard-to-read texts, but that's not the case here. Most of the text here is white and blue, which are pretty easy to see because of the different contrasts.
---
Dark Matter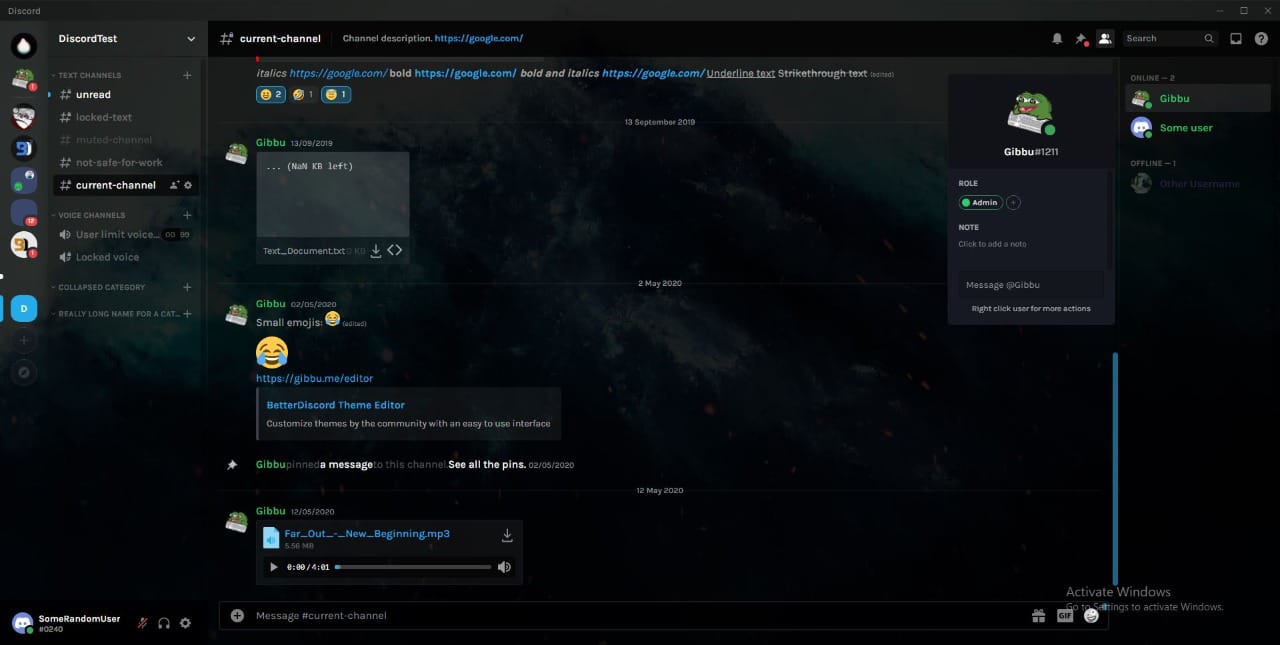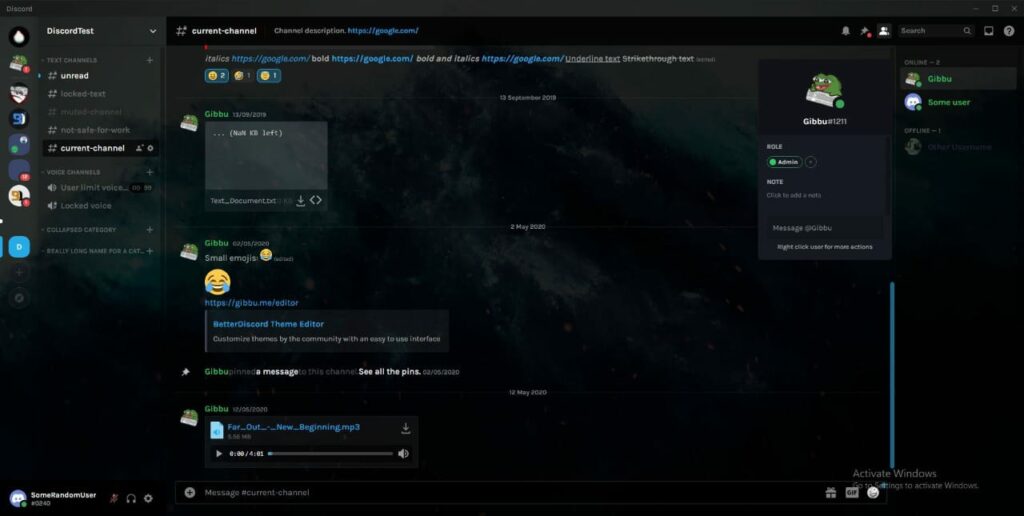 Dark Matter is your ideal serene dark theme. It gives your Discord theme a transparent glass look which goes perfectly with the dark cloud background—one of the few themes where the normal white text pops out even more than the normal variant.
---
Discord+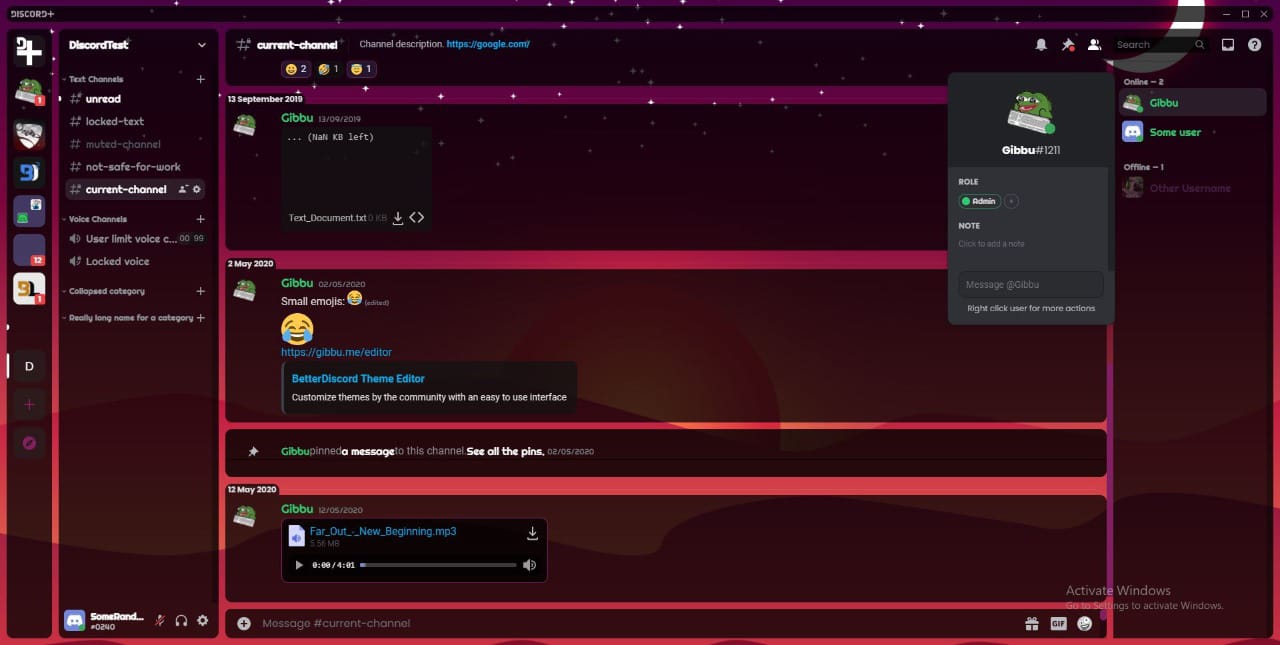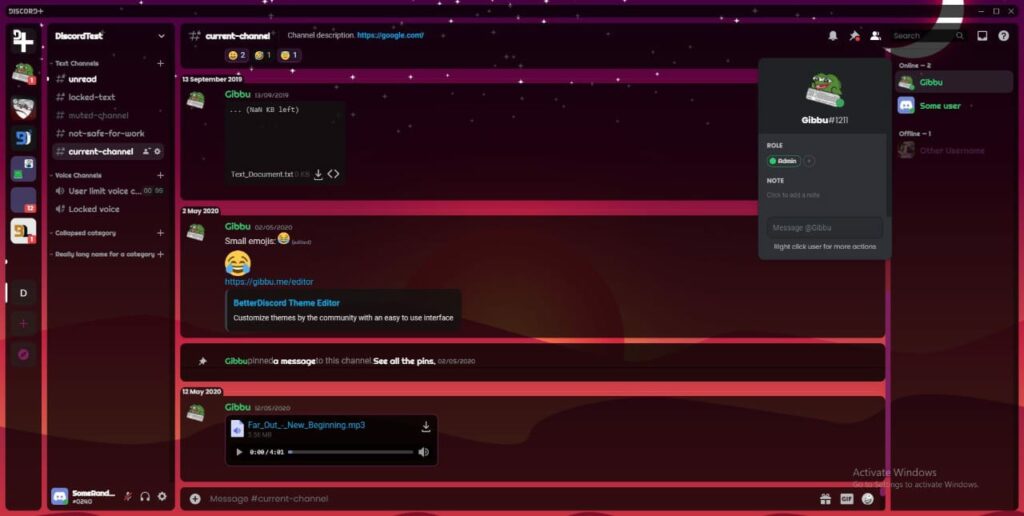 Discord+ is a straightforward yet pleasant-looking theme. It is also a highly customizable theme in which the user can change the background image, accent color, fonts, icons, UI corners, and much more.
---
Meanwhile you can check out our article on different discord chat commands with detailed steps here!
Translucence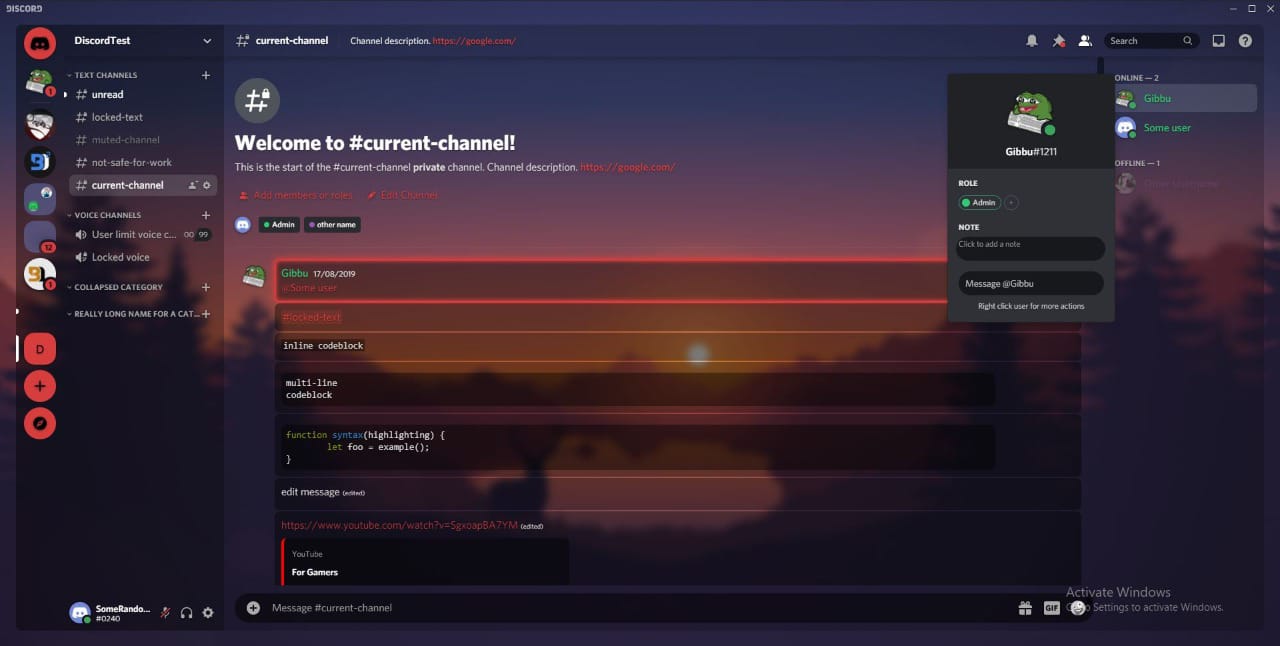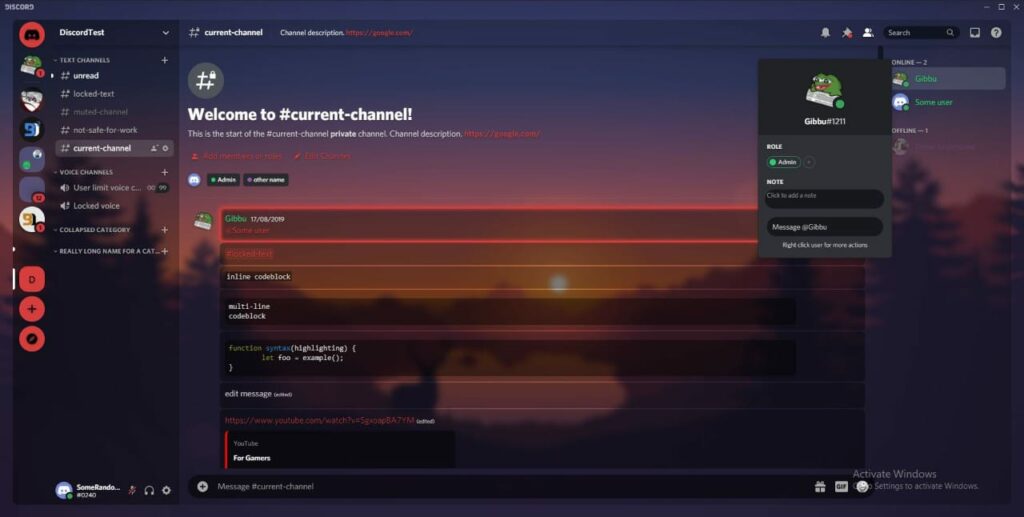 Translucence is quite similar to Dark Matter because of its transparent glass looks. But if Dark matter is night, then this is the sunset. It is quite pleasing to look at, especially in combination with your own Windows background.
---
Best Retro Discord Themes
SkeuoCord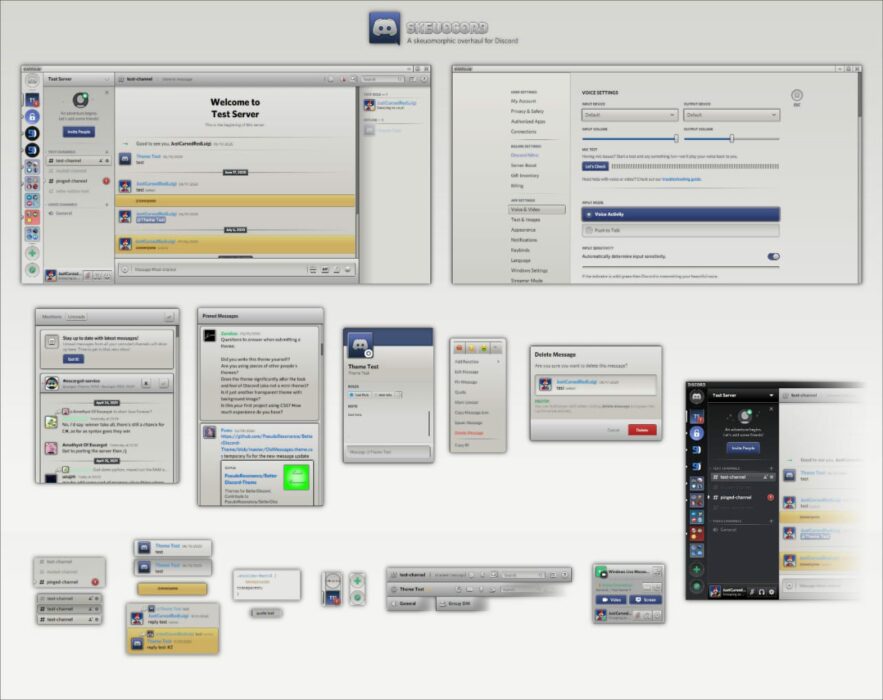 SkeuoCord looks like an old-school interface UI that you would see on software back in the early 2000s. It changes the UI, icons, and background completely. This is also one of the few BetterDiscord themes with light and dark modes; it looks really good in Light which can't be said about most of the themes here.
---
Duality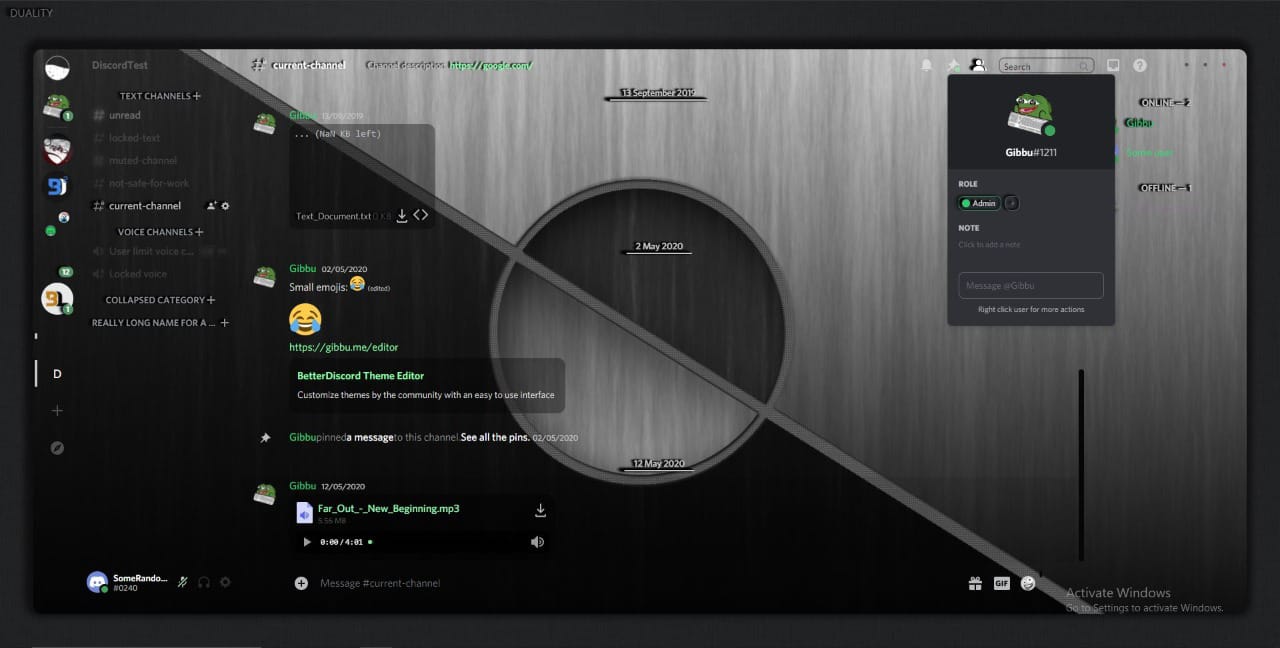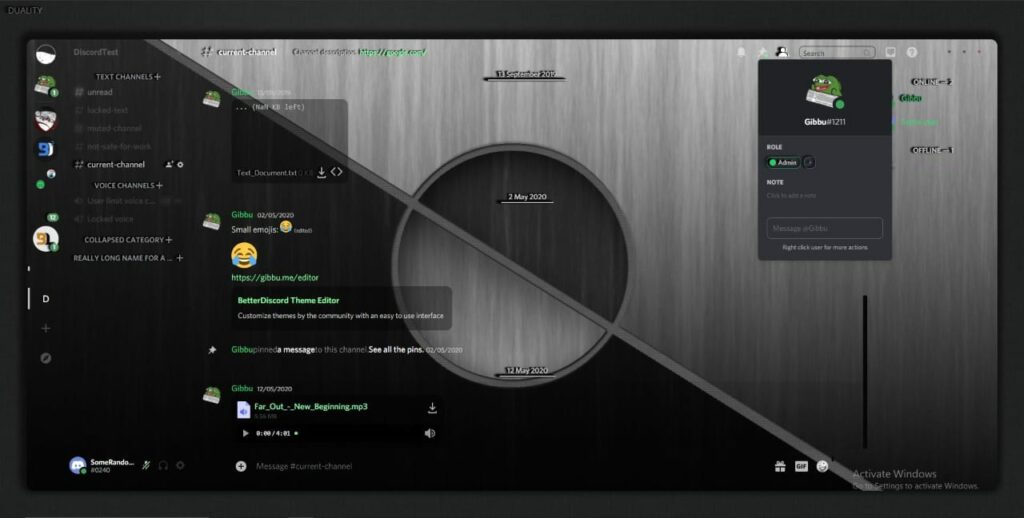 Duality is one of the more classy-looking themes available. It changes not only the background but also the UI and menus too. The theme is consistent all around the app, which can't be said for most of the options available to us.