Backpage was the go-to destination for classified ads. People put up everything from electronics, automobiles, properties to advertisements about jobs, events, and a lot more. But, eventually, the website also became famous for its adult ads: ads from sex workers and clients looking for women. The Backpage site was also a prominent destination for personal ads and online dating.
In April 2018, the website was closed down by the United States Department of Justice as it was allegedly being used for human trafficking and prostitution of children. Currently, if you type in "backpage.com," a notice from the Federal Burea of Investigation will welcome you that says" "backpage.com and affiliated websites have been seized."
Since the Backpage shut down, internet users have been on the lookout for Backpage replacement websites that could provide an equivalent vast catalog of legal classified ads. If you are one of them, then here are some of the best websites.
Best Backpage Alternatives For 2019
1. Craiglist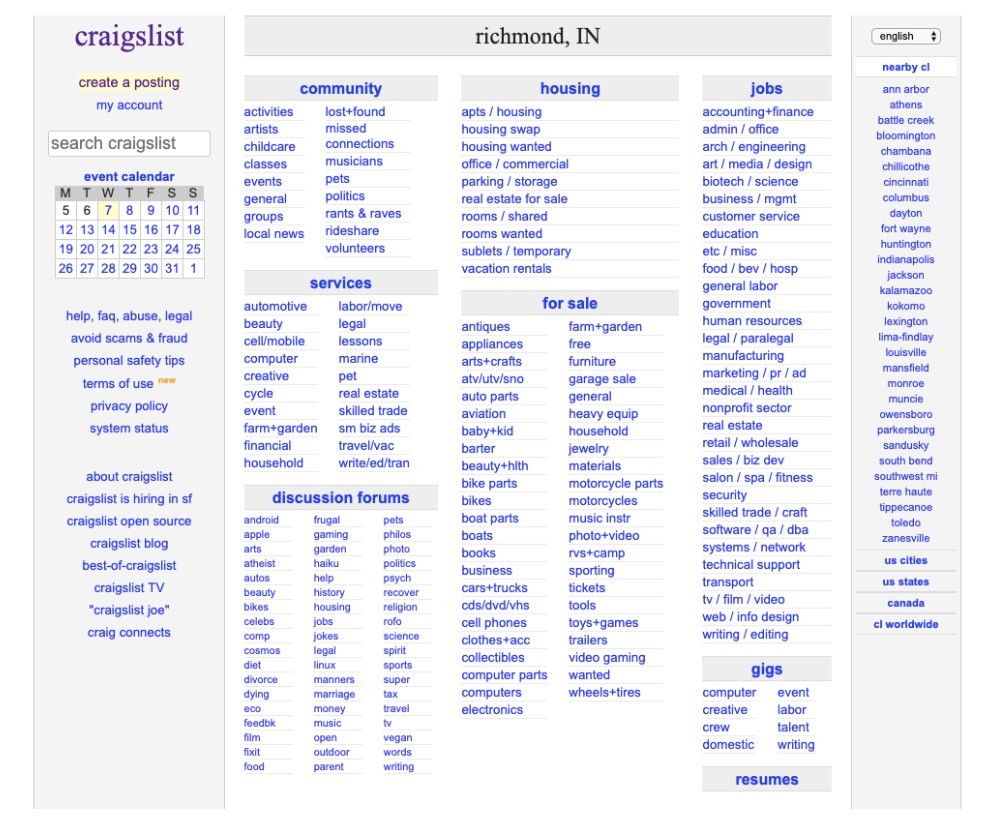 Craiglist tops the list when we talk about sites like Backpage. The classified ad website has an extensive user base, given users counted it as the second-best after Backpage.
Among the many classified ads, Craiglist was once famous for personal ads. These also included adult ads, but the service was closed down in 2010 when US state attorneys general claimed that many advertisements promoted prostitution. In March 2018, Craiglist decided to remove personal ads entirely.
Although Craigslist isn't a dating site any more, it is still famous for posting other kinds of classified ads. On the homepage, you can select a specific classified category. There are also helpful links on the left side of the homepage, such as "avoid scams and fraud" and "personal safety tips."
2. Facebook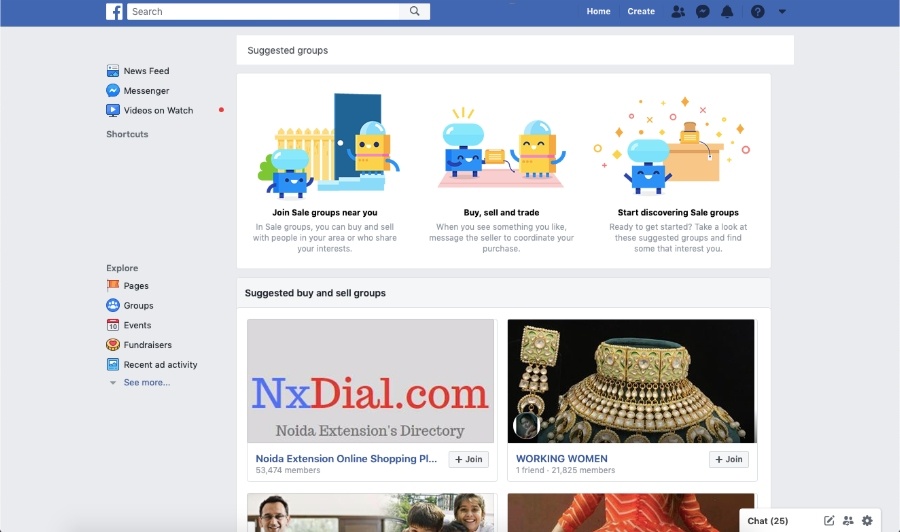 Facebook is one of the top social media platforms on the planet. But what you might not know is that many Facebook users also use it to buy and sell products.
Assuming you already have an account, in order to sell something on the Facebook, simply click on the "Buy and Sell Groups" button in the Explore menu. Now, just jump on any group and start posting your ad. Since Facebook has the maximum user base of all Backpage alternatives, the classifieds list here is more extensive.
If you are looking for a specific product, you can just type in the keyword in the Facebook search bar on the top. There is not a structured way to contact buyers so you can either comment on their post or message them directly. Other than the marketplace, there is also a job section, however, it is not as popular as other job portals.
3. ClassifiedAds
ClassifiedAds is another popular Backpage alternative where you can post personal ads, along with ads in other classified categories. The "Personals" section on the homepage offers many categories such as casual dating and more. Posting ads on ClassifiedAds involves a long list of steps, but you can look at the video tutorial for any help. The only issue with this Backpage similar website is the obtrusive ads mixed among the regular ad postings.
4.Locanto.com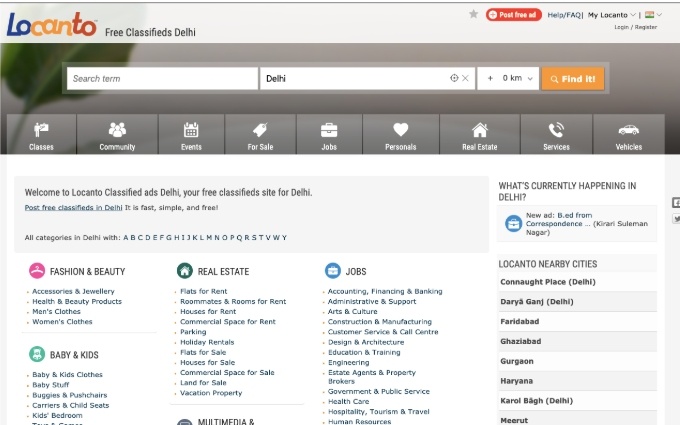 Locanto is another classified ad destination that is perfect for people looking for Backpage alternative. Initially founded in Germany, the site is now available in over 60 other countries. The site has many different categories of classifieds such as automobiles, furniture, jobs, release estate, and personal ads. The website also has an Android app as well as an iOS app.
Posting an ad is quite easy in Locanto. Due to the huge userbase, there is a high chance that your ads will get a huge response. The Indian version of Locanto is also a popular destination for matrimonials.
5. Gumtree.com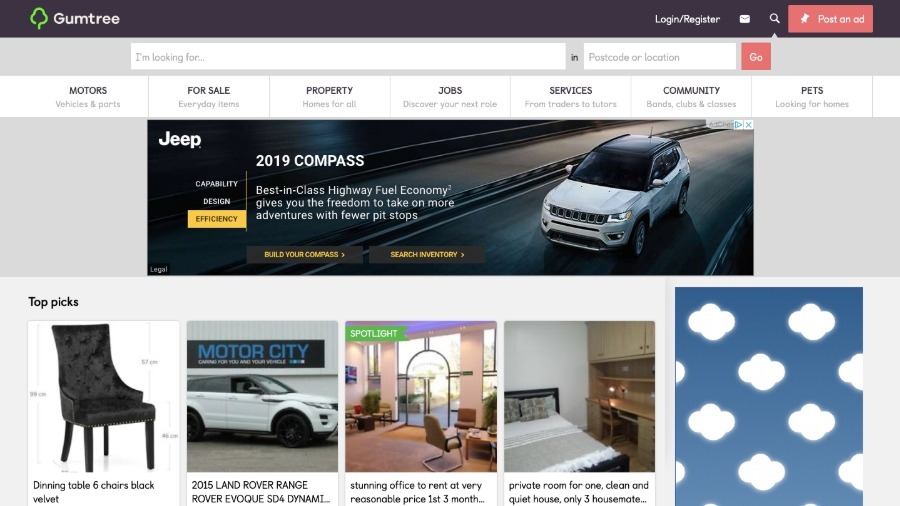 Gumtree is one of the most popular platforms for classified ads. Once a popular UK-based advertising website, the site has grown into one of the best Backpage alternatives, given you are only looking for classifieds related to properties, automobiles, etc.
Posting a free classified ad on the website requires one to create an account. But even without having an account, you can go through thousands of products listed on the site daily. I wouldn't exactly call it a Backpage replacement since it doesn't include personal ads. However, this is one of the best classified websites available on the Internet.
6. LetGo.com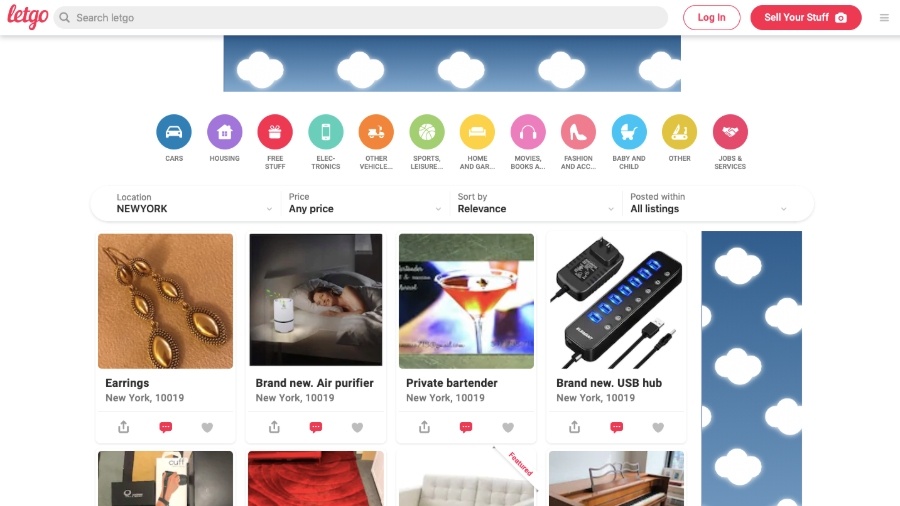 LetGo is probably the first classified ad website people around you will suggest if you are planning to sell a product. Founded in 2015 by former CEO of Olx, the Backpage alternative has gained an immersive amount of user base.
The marketplace has a smooth and clear user interface. A few major ad categories can be seen on the home page. Further down, you can see people's listing of different products and services. Once you log in, you can even save a listing. You also have the option of sharing it on social media platforms. The Backpage-like website also has an Android app as well as an iOS app.
7. Oodle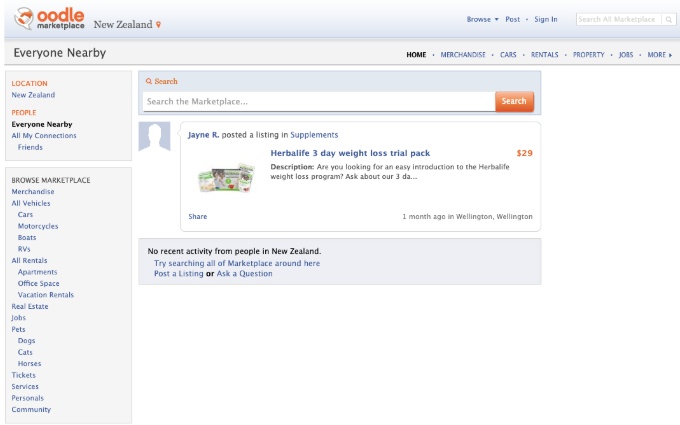 Oodle is a classifieds aggregator launched in 2004. The site showcases thousands of queries from different websites. In 2006, Oodle launched its personal ads section.
Unlike other backpage alternatives, classified ads on Oodle are purely aggregated results from different websites. With the help of Oodle, you can get an idea of which site has the most extensive ad listing. This is useful if you're looking for a particular combination of attributes that are not available on every website.
8. OkCupid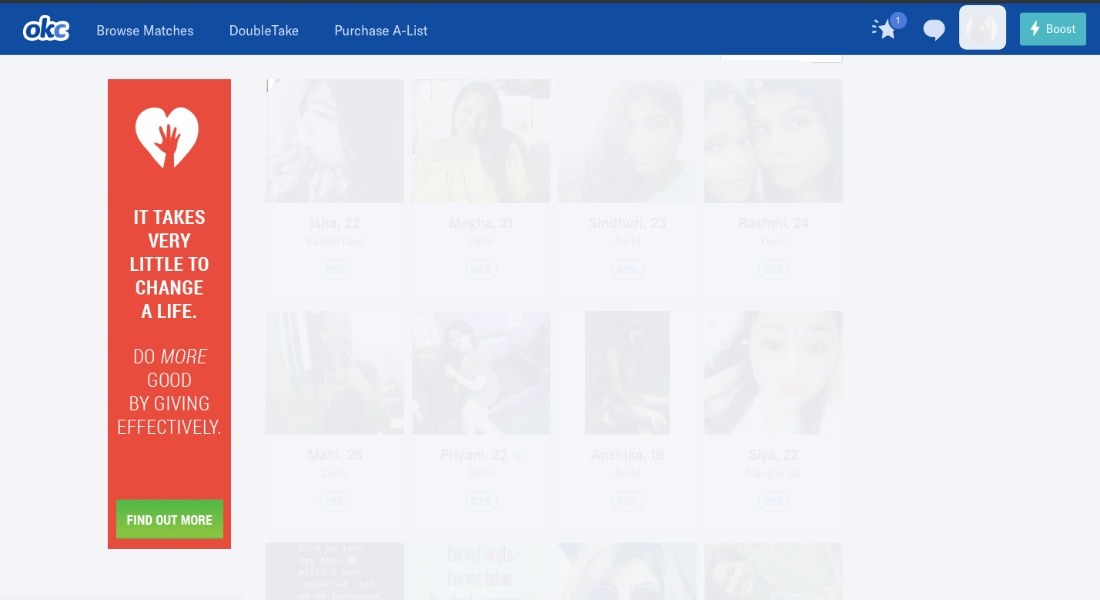 The matchmaking game in the new digital world is different from what it was a few years back. I am pretty sure you have heard about Tinder: the popular match-making app available on desktop and smartphone users.
OkCupid is quite similar to Tinder, only it is much more popular than Tinder. The match-making process on these websites is quite identical to the personal ads on Backpage alternatives.
You create a profile, put up a bio, put a beautiful looking picture of yourself, and that's it. Now you can go through hundreds of profiles in your area. Once a mutual connection is established, you can start chatting with the person. Come to think of it, OkCupid and others like it are the new Backpage of this era.
Follow Trends!
Like OkCupid and Tinder, there are hundreds of portals where people go – to have "fun." Post shutdown of Backpage, many have already shifted to these match-making websites. On top of that, these websites even have apps on Android and iOS.