With Android TVs getting cheaper than smartphones, more and more people are looking for new ways to make the best out of their smart TVs.
Similar to Android smartphones, the best way to test the capabilities of your smart device is to install different and interesting free Android TV apps.
Here, we have curated a list of 12 Android TV apps that you are super-duper useful and you should have on your TV. Without any further ado, let's get started —
12 Best Android TV Apps 2021
1. Send files to TV (SFTV)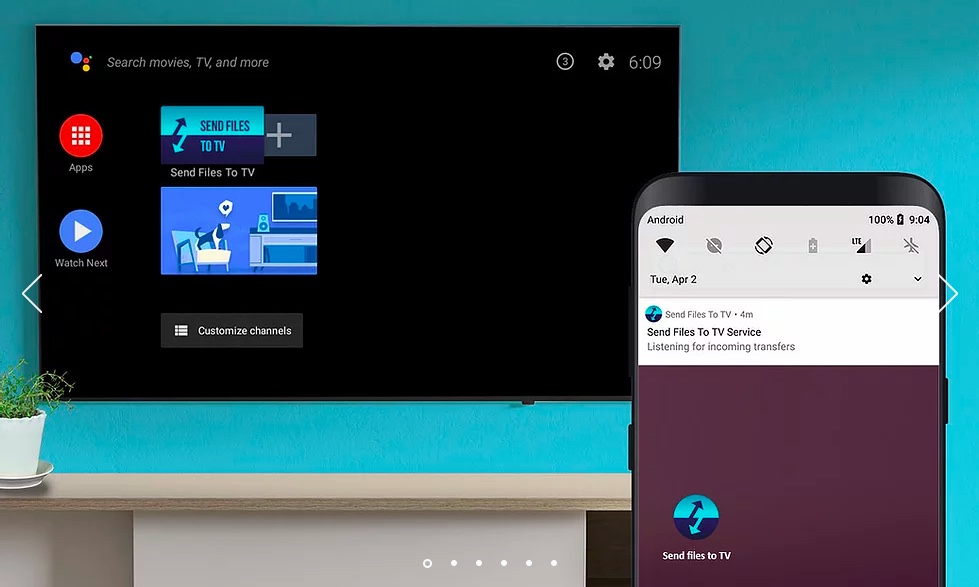 If you want to play local media files on your new Android TV, SFTV can come in handy. One of the best free Android TV apps, it allows file transfer between Android and your smart TV.
The best part is that it doesn't require an internet connection. Just the two devices should be on the same local network. For people concerned about their privacy, SFTV claims that it does not store any files on their server.
The app runs on Windows, Linux and macOS and supports cross platform file transfer. The transfer speed is fairly good and the UI is extremely easy to use.
Overall, this should be the first best Android TV app that you should install on your device.
2. VLC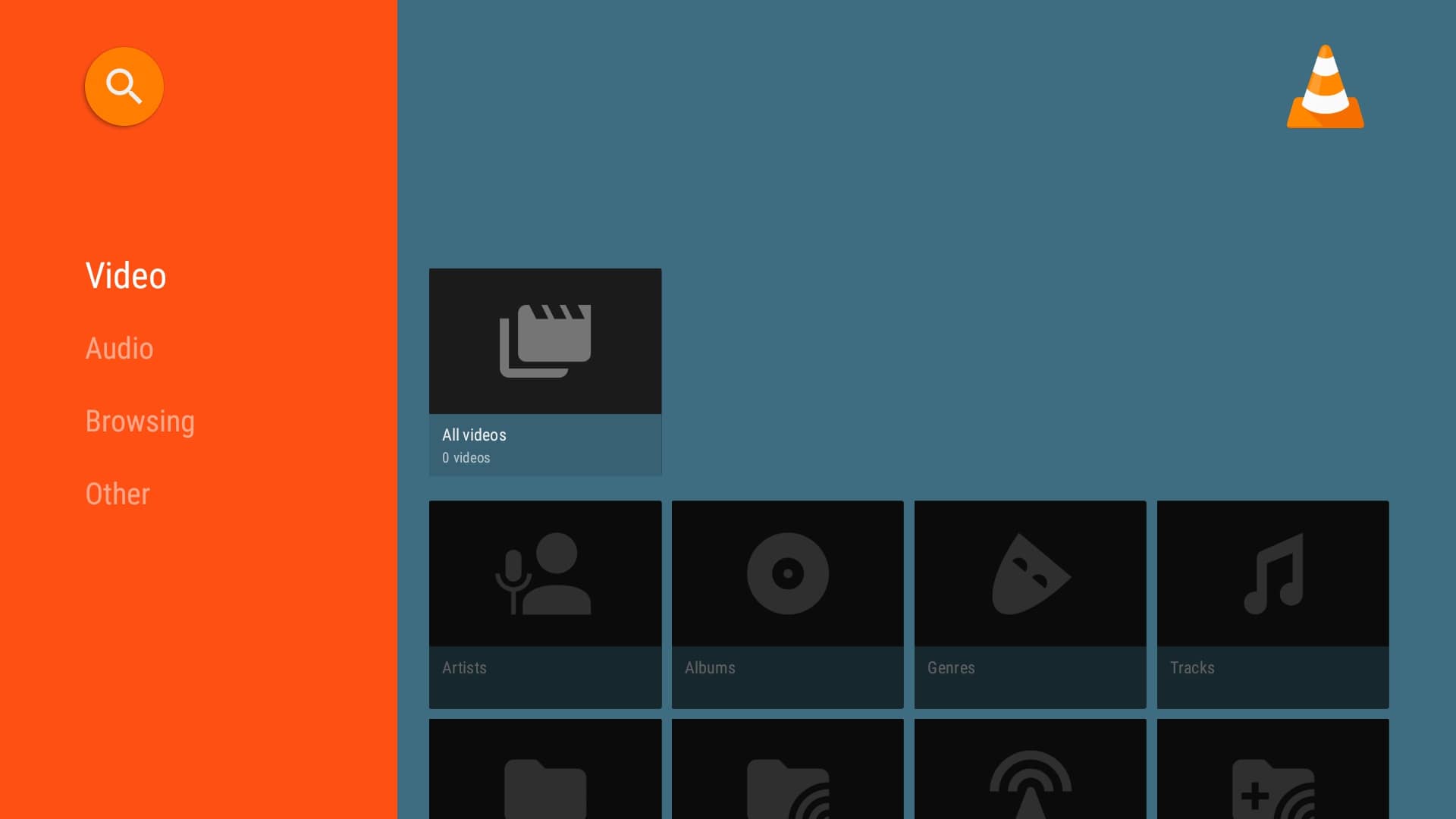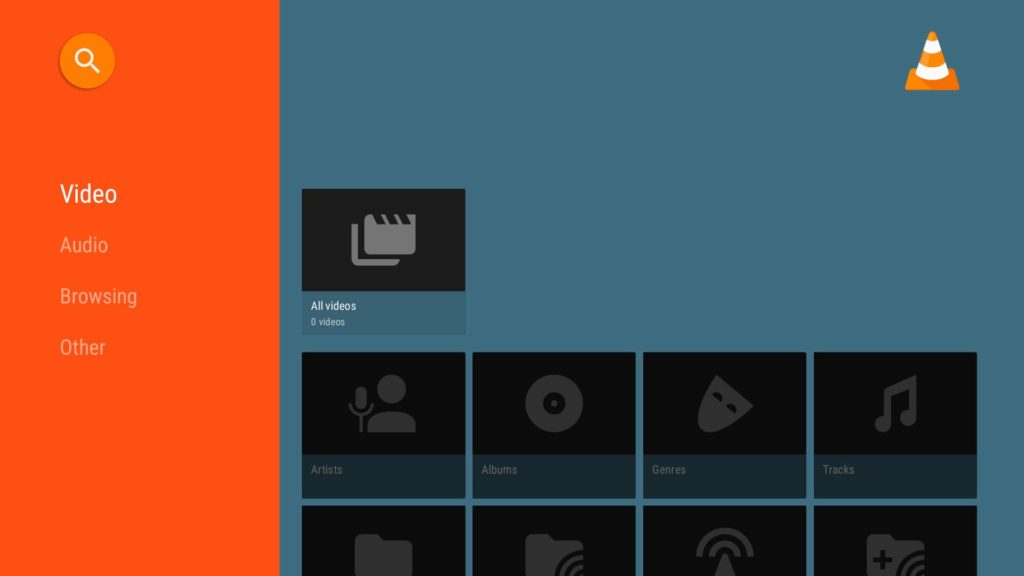 VLC is one of the most popular and best media players on the desktop platform. If you want to play local media files on your Android TV, it is also a great free Android TV app that you can have.
You can play a number of file formats on the app such as MKV, MP4, AVI, MOV, and more. It can also be used as an audio player. The app is completely free and has no ads.
One of the best features of VLC on Android TV is that you can use picture-in-picture mode when using other apps. You can also stream videos or play them from a local network.
Overall, it's one of the best apps for Android TV that you should have if you want to play local media files.
3. JioPages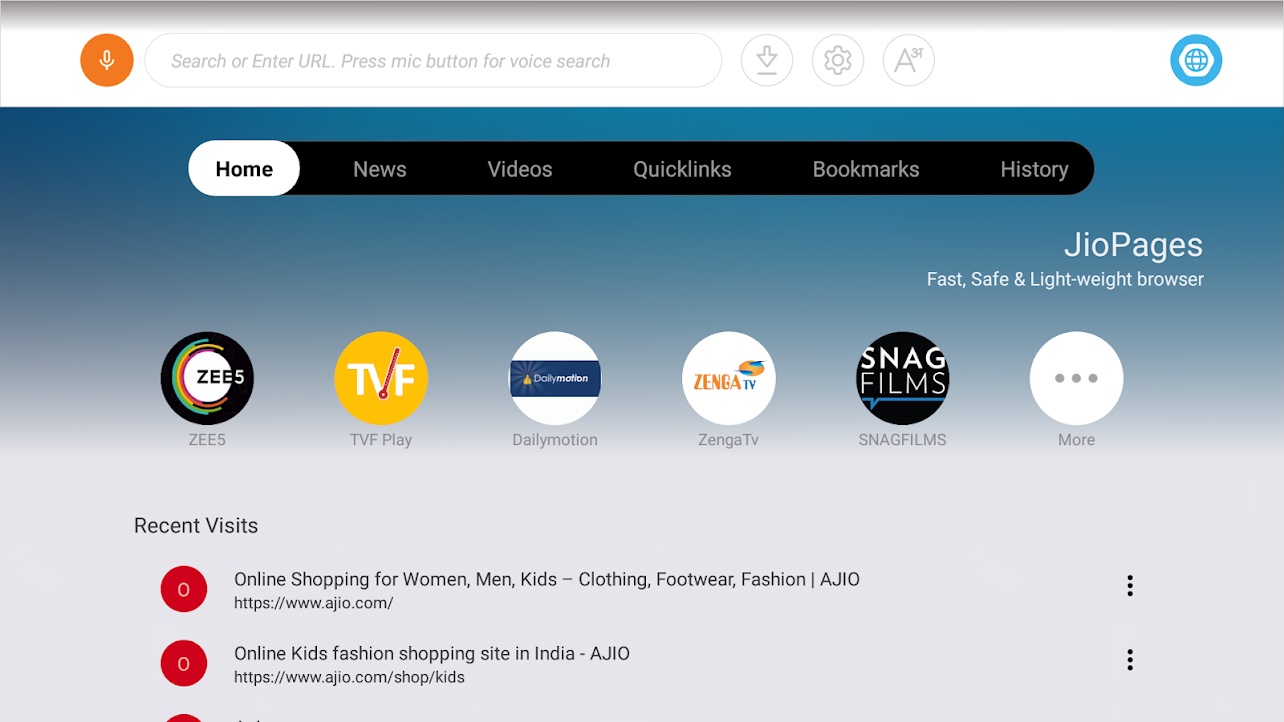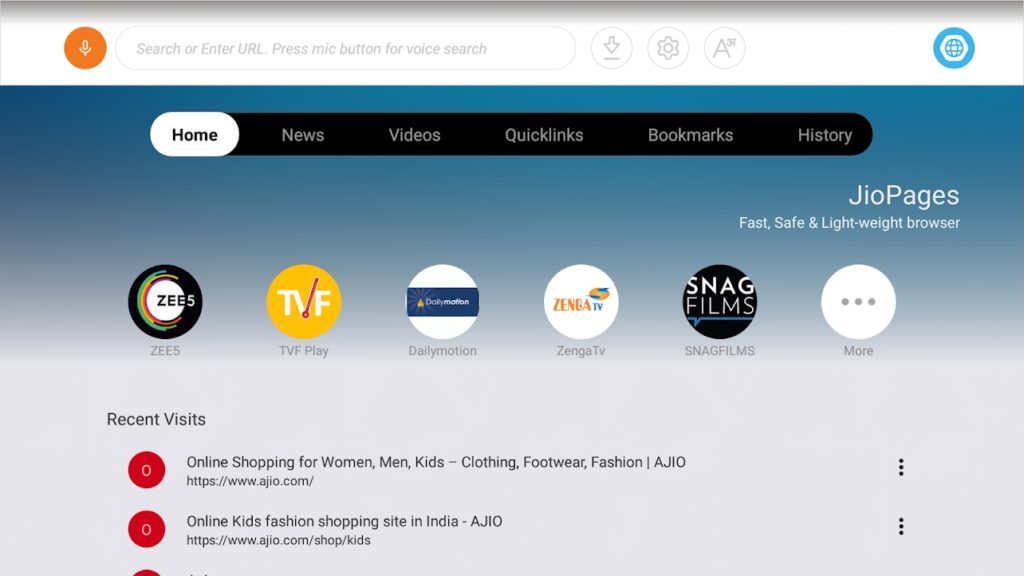 JioPages is a web browser that you can install on your Android TV. In fact, in India, it's the only browser app that is available on the Android TV Play Store.
After starting the app, you can choose between browsing on normal mode or in incognito mode. The free Android TV app is easy to use and offers a personalized home page. The web browser is available in multiple regional languages of India.
Of course, you can sideload popular browsers such as Google Chrome or Firefox. However, JioPages is much easier to install and works smoothly on our Android TV.
4. Spotify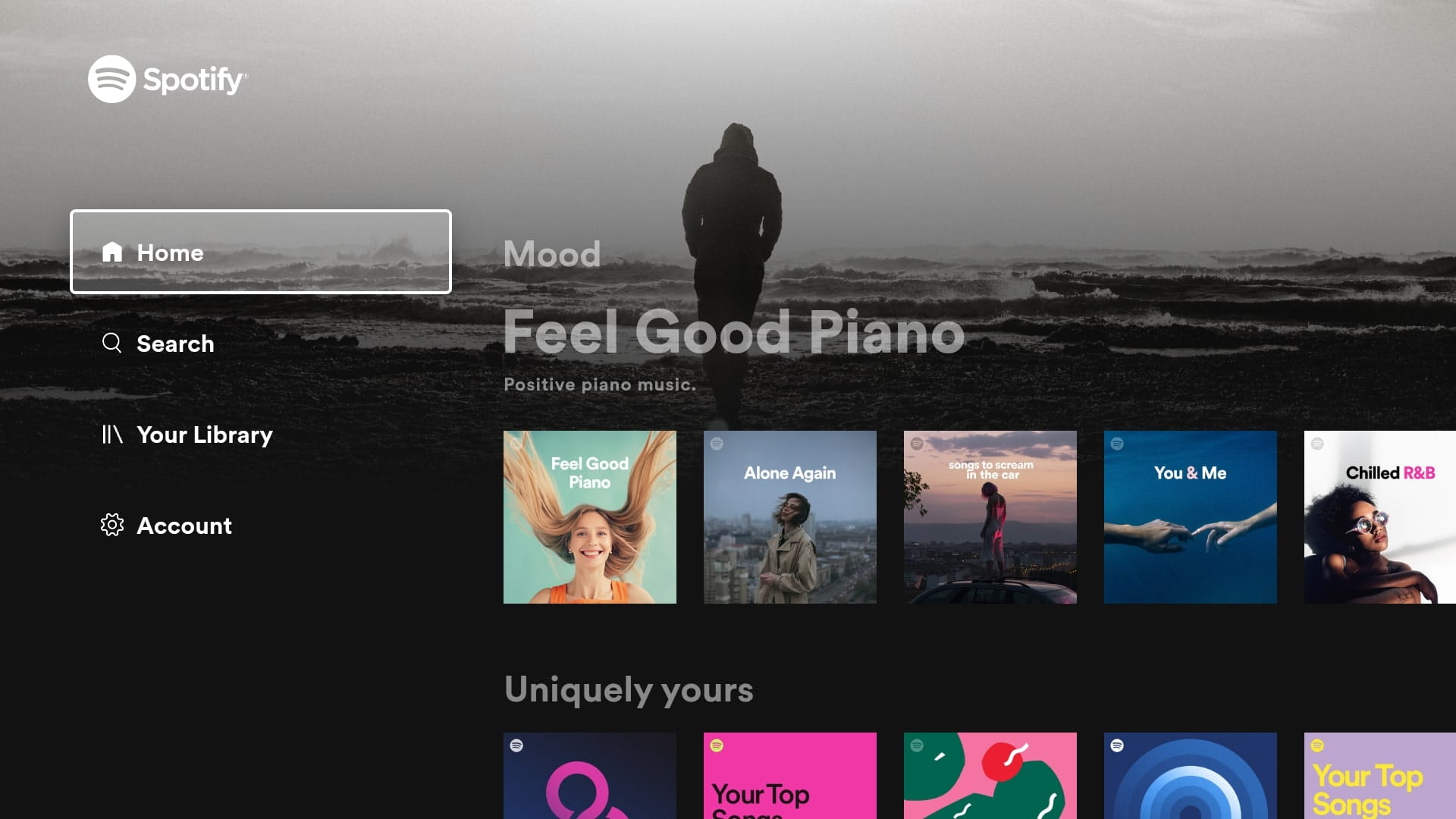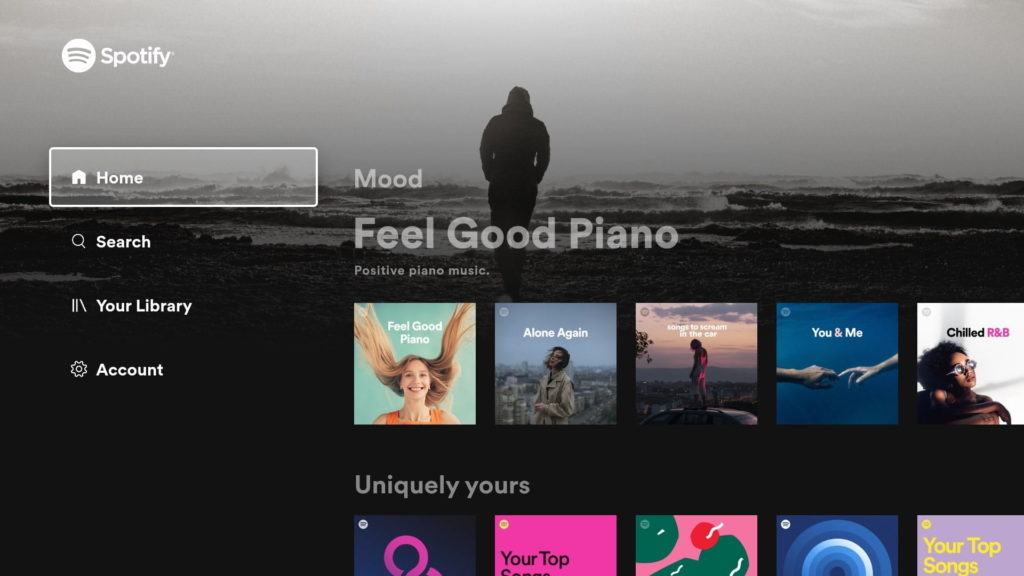 While there are a number of music players for Android TV, we personally prefer Spotify for its attractive and intuitive interface. Spotify is also a popular option on the Android platform.
You can log in to view and play your favorite songs on your Android TV. Unfortunately, you won't get multiple settings such as changing the streaming quality as you would find on the Spotify Android app.
On the bright side, the free app on Android TV supports Spotify connect, which means you can instantly switch audio playback from your phone to Android TV or vice versa. Not to mention, Spotify has billions of songs to choose from.
5. Kodi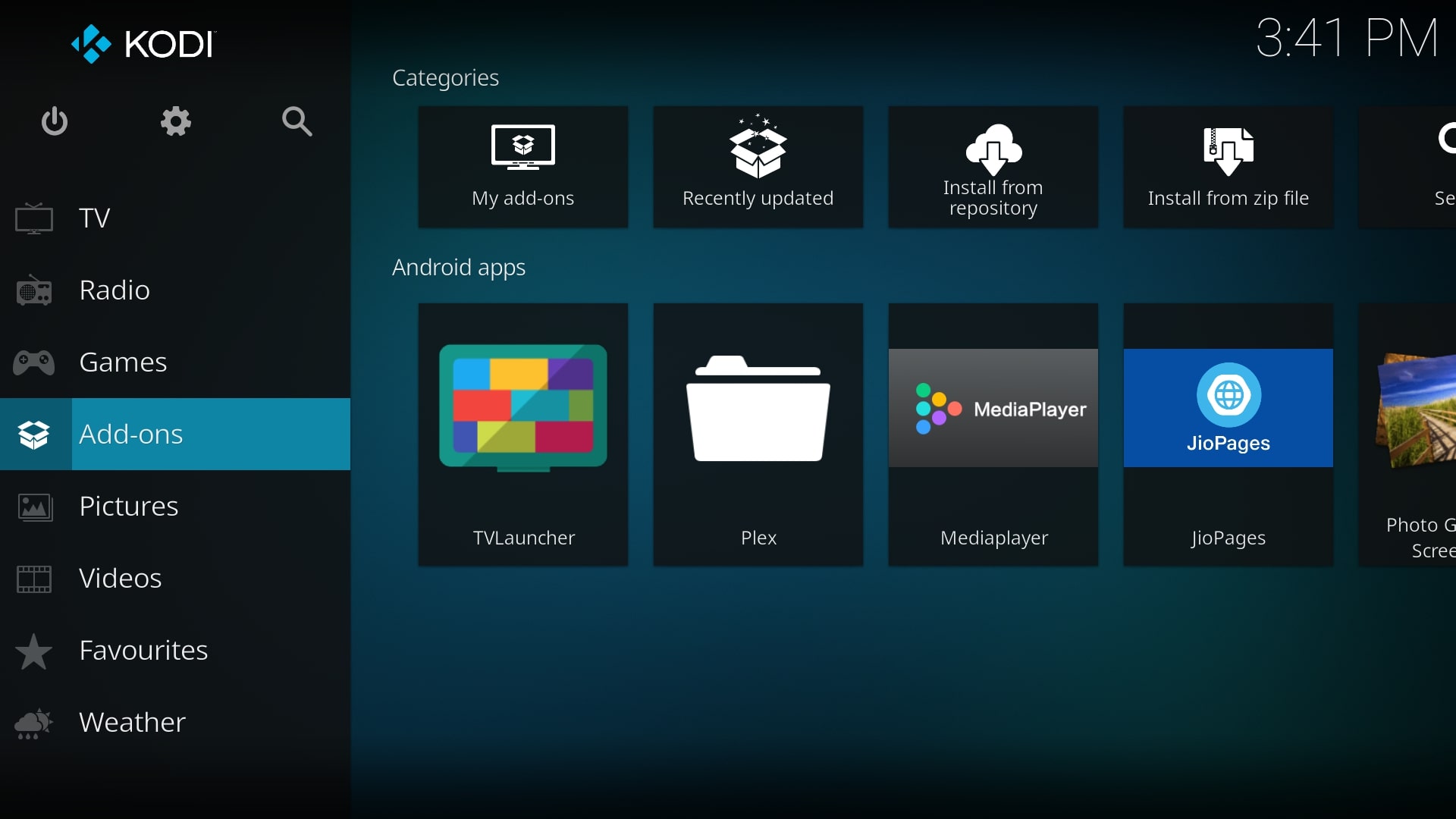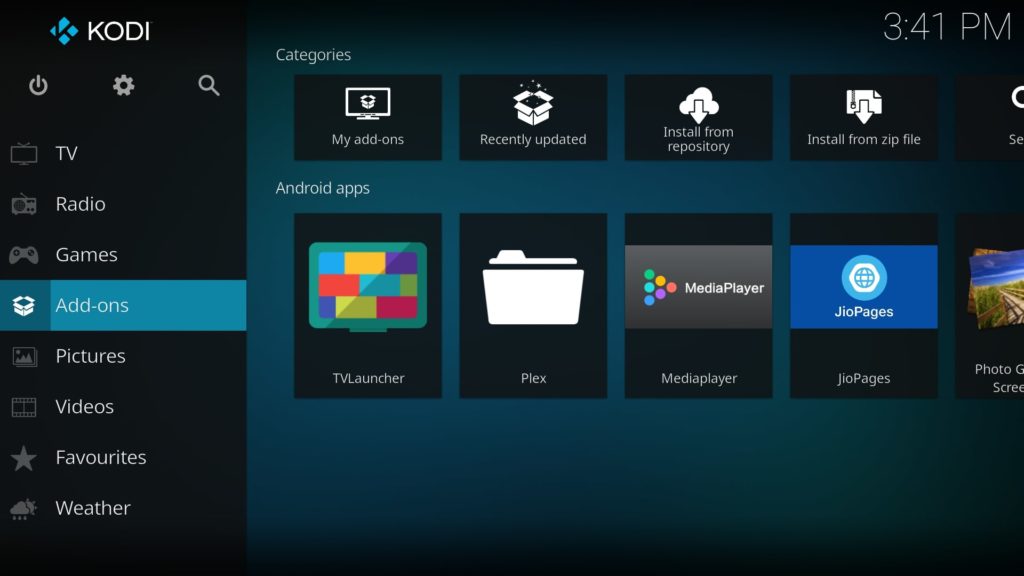 Kodi is another open-source media player that should be on your Android TV. If you don't know anything about brilliant software, here is an essential guide on how to use Kodi.
In a nutshell, you can stream movies, watch TV shows, live channels, play games and do a lot more apart from just playing offline content. However, for that, you will need to install Kodi Add-ons (here are some of the best ones.)
Overall, Kodi is one of the best Android TV apps that you can have.
6. Smart YouTube TV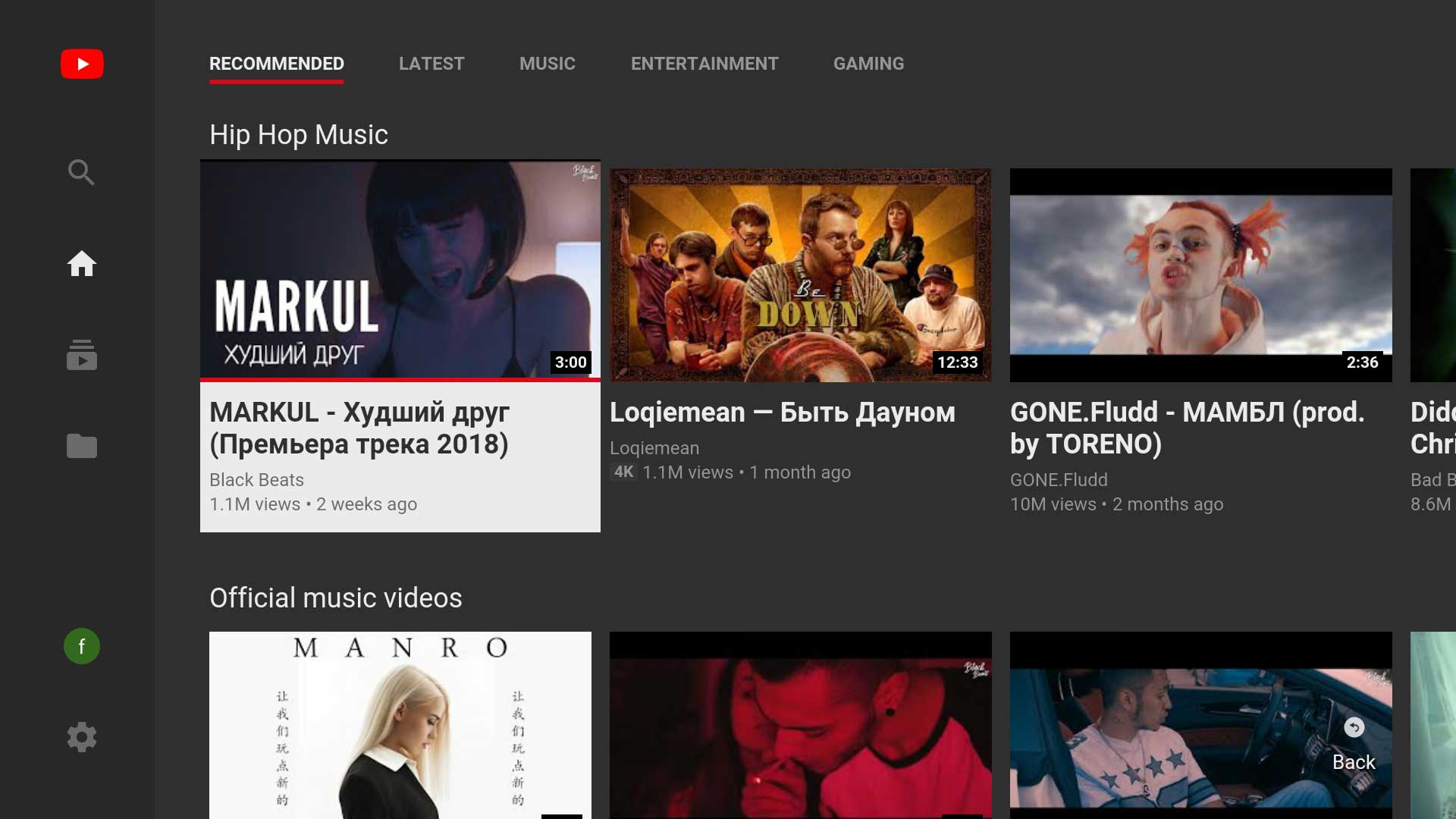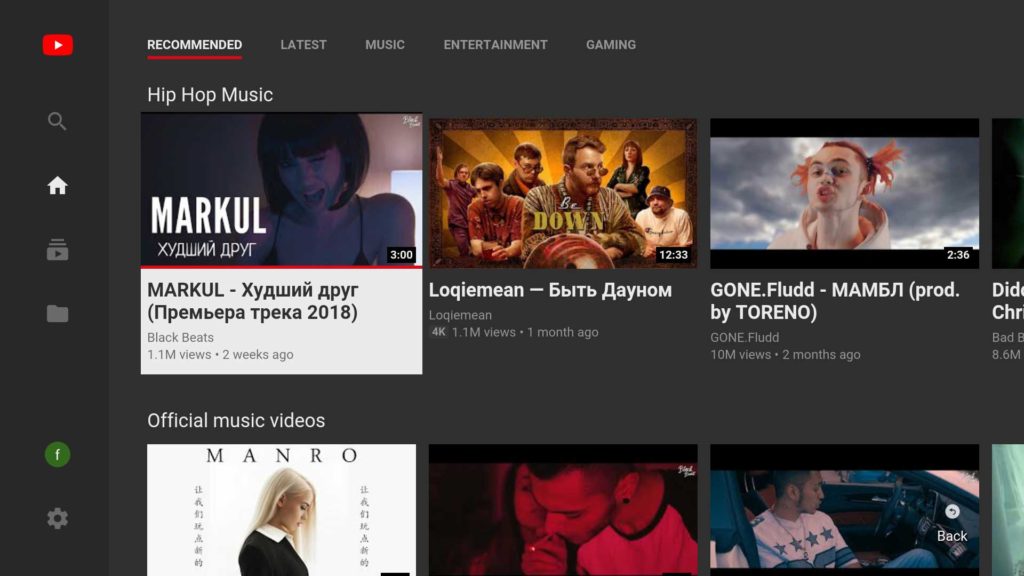 Smart Youtube TV is my personal favourite. As the name suggests, it's a YouTube client however it is specifically made for Android TVs.
The app is open-source and completely free. But the best part is that the app for Android TV blocks all in-video ads. Other than that, the app supports 4K video playback and and can run without your Google account.
One downside, however, could be that the app is not available on the Google Play Store. In other words, you will have to sideload the app on your Android TV.
7. FX File Explorer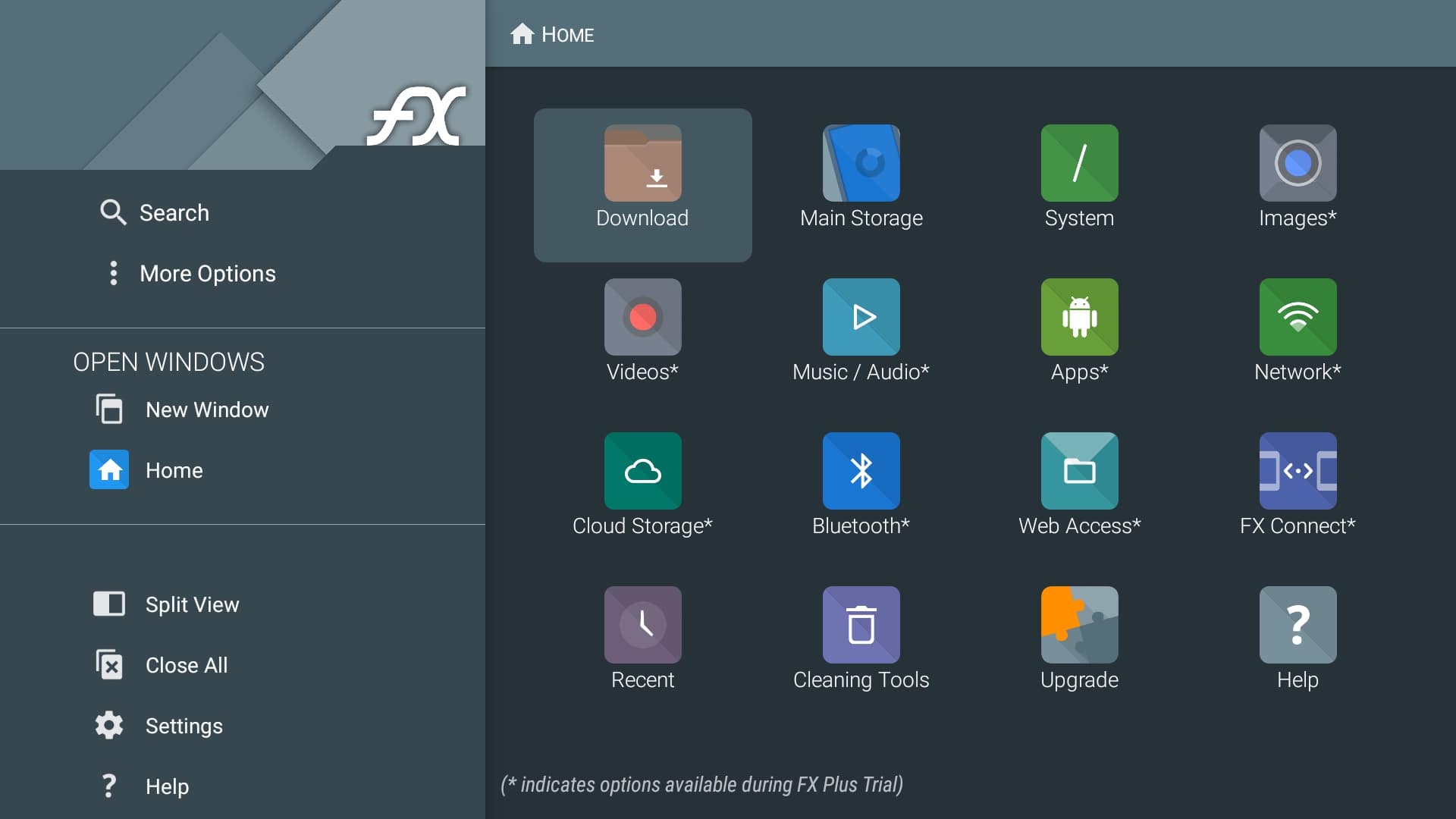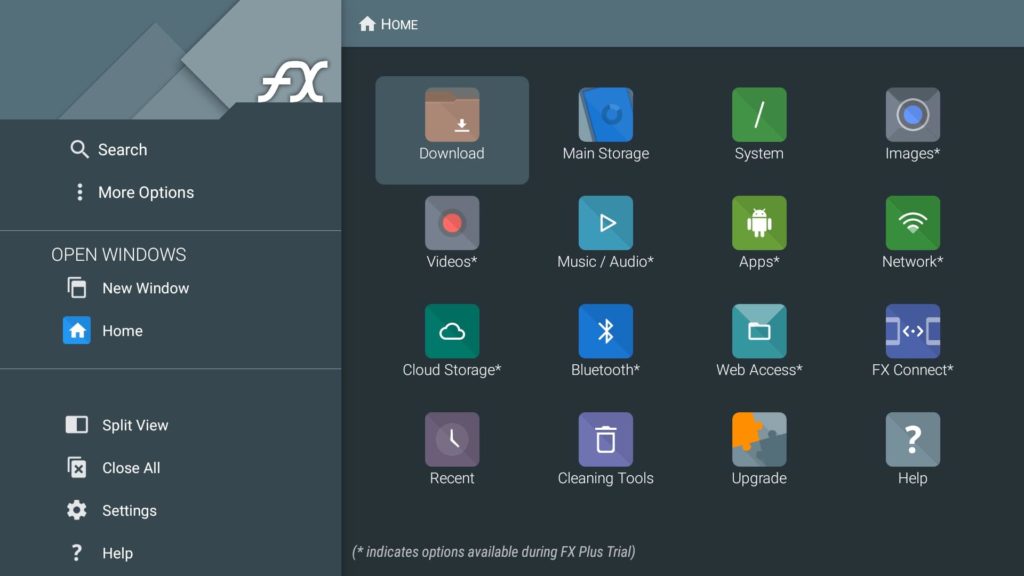 File explorers are important for managing your files and storage, even on your Android TV. The FX File Explorer does the job best.
You can view all your locally stored files as well as your system files. There is also a built-in storage manager which tells you about space taken by different folders. You can look at installed apps as well system apps and you can uninstall them right from the file explorer.
The UI is user-friendly and the app can have two windows on the screen in dual-view mode. You can also change its theme. If you are looking for the best free Android TV apps for android, then downloading the FX File explorer is a must.
Moreover, you can also check out our list of must have android apps in 2022 here!
8. RetroArch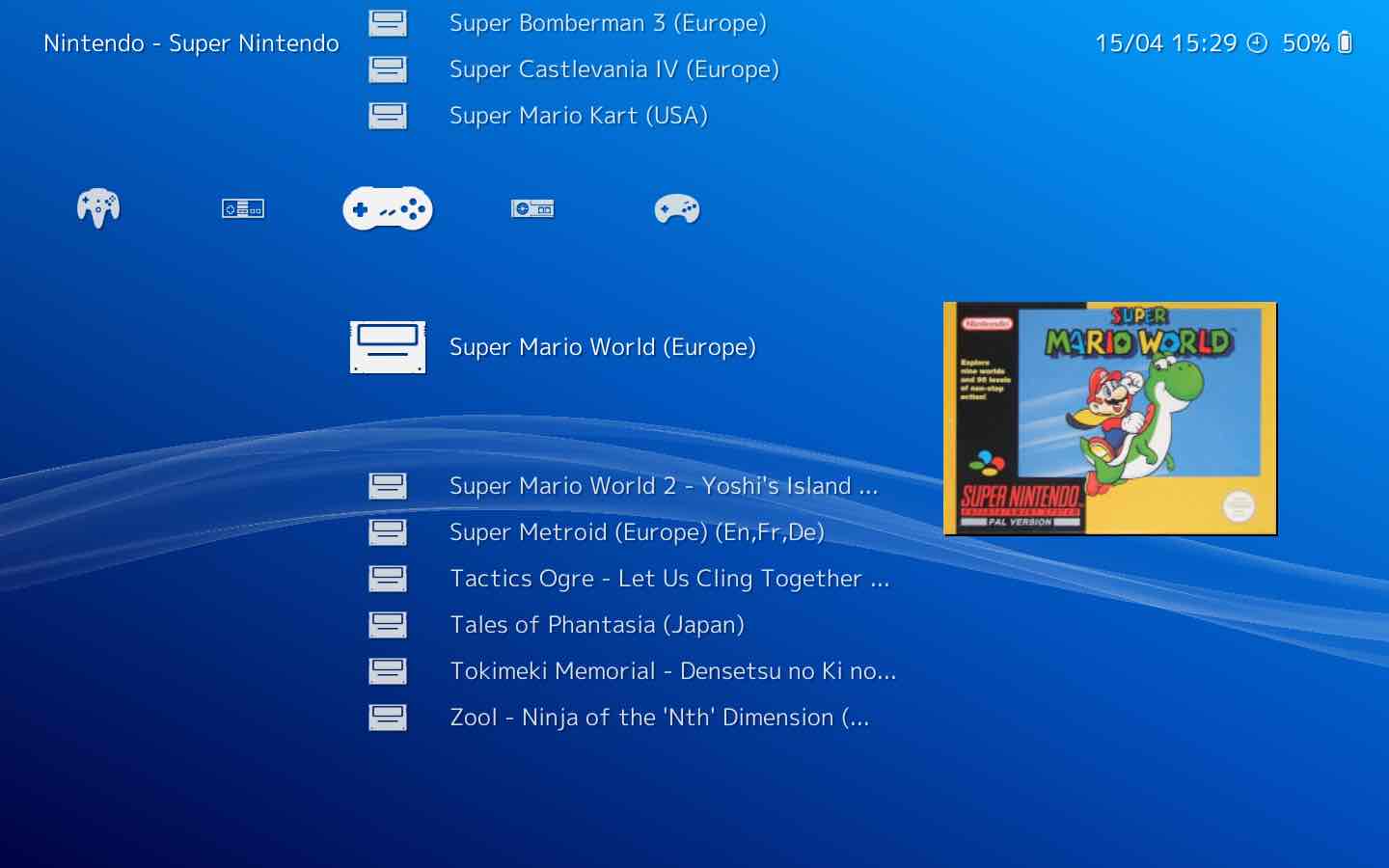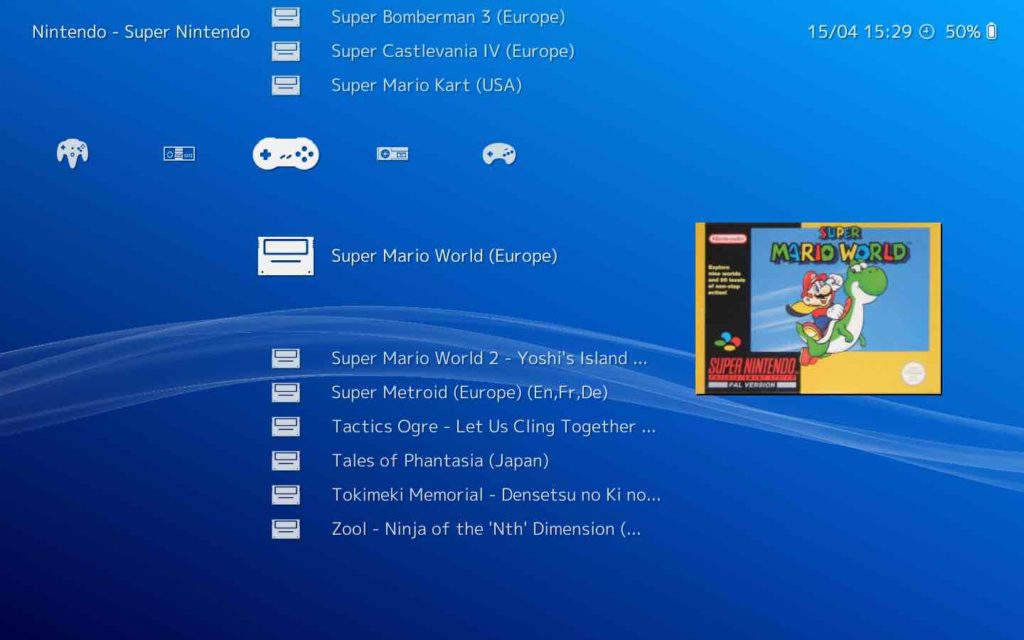 For those who don't know, RetroArch is a popular emulator platform that can emulate a large number of retro gaming consoles such as Atari 2600, NES, Nintendo 64, GameBoy, and a lot more.
Through RetroArch and a controller, you can play tons of retro games on your Android TV. You can also use it as a media player to play your stored videos, music and more.
However, you may face performance issues while playing games since Android TVs are generally not very powerful. Still, RetroArch is one of the best free apps for Android TV if you want to play retro games on a big screen.
9. TVLauncher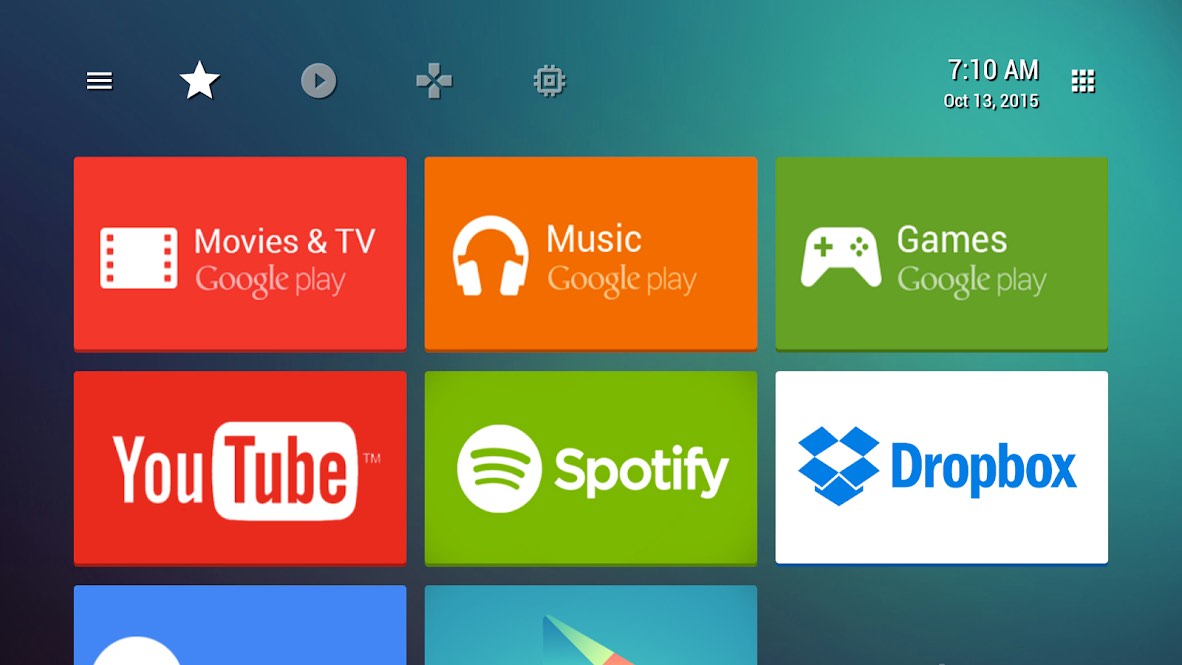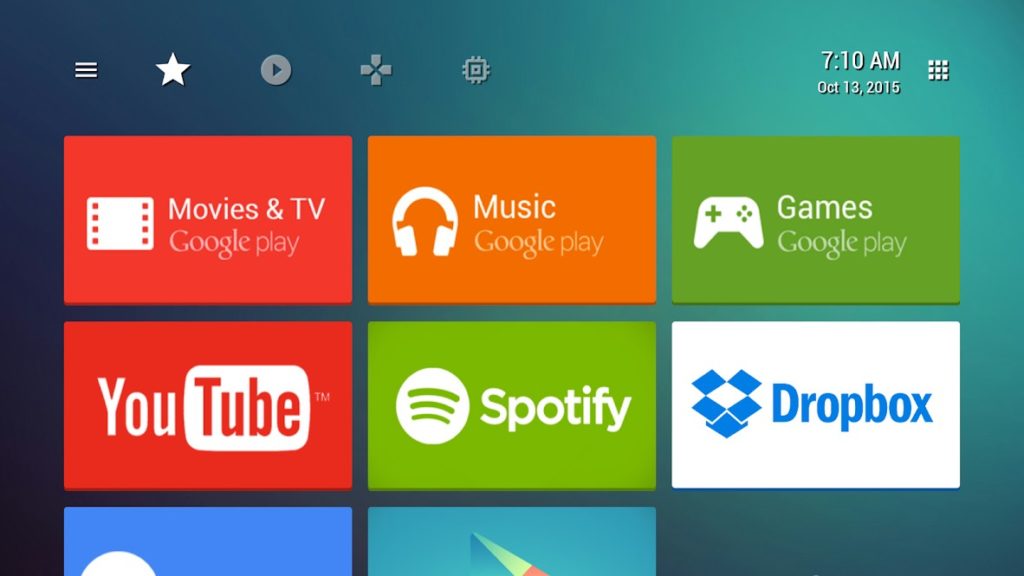 If you are bored of the default look of your Android TV, you can install a good Android TV launcher app in the form of TVLauncher.
Unlike the standard Android TV look, here you can change the theme, choose the number of columns on the home screen, add a space animation background and can do more. You can edit the sections on the homescreen and add an app or a shortcut of your choice.
The problem with the Android TV launcher is that you might face performance issues especially if you have an old Android TV.
10. Photo Gallery and Screen Saver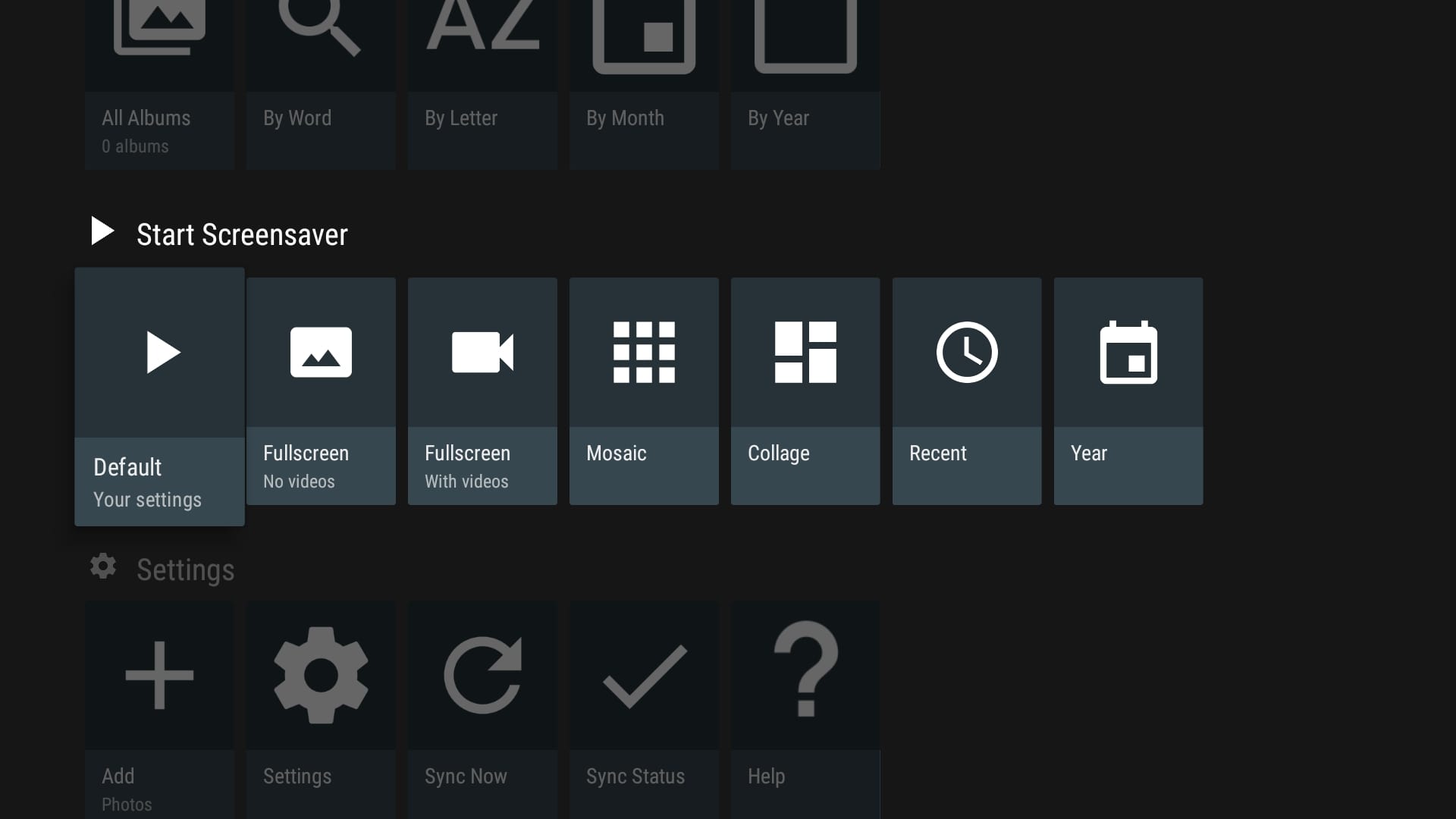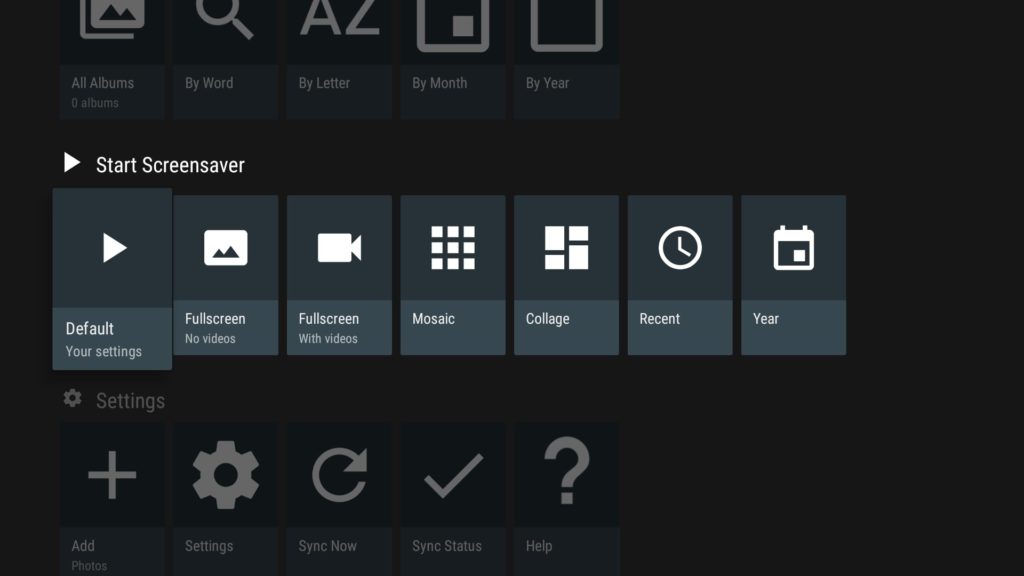 This is a great app for Android TV if you want to view your photos on the big screen.
You can see photos from your local storage, Google Photos, Facebook, Flickr and set them as your screen saver. In the Screensaver settings, you can customise the time delay between photos and choose what information should be displayed.
While it's a great app to view your photos like you can search your library, see videos on full screen, etc, overall, I found the interface clunky and stuffed with unnecessary options.
11. Plex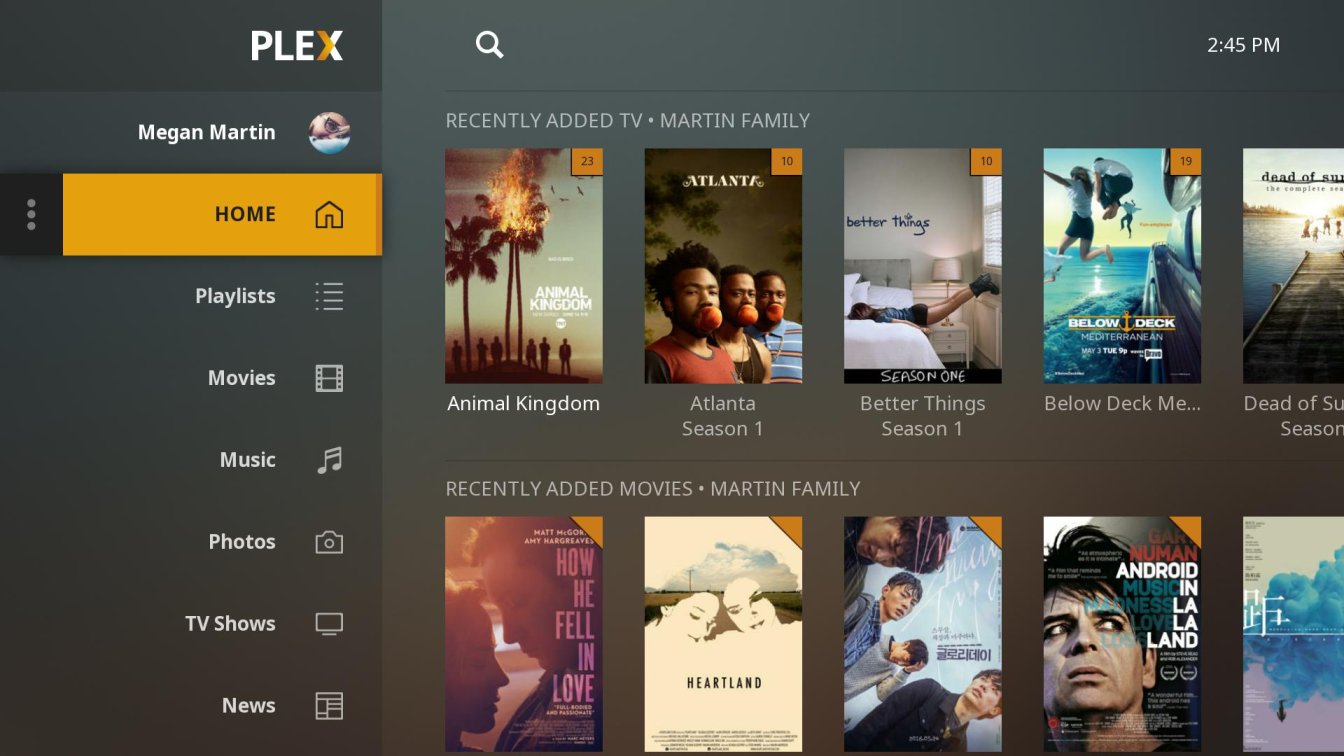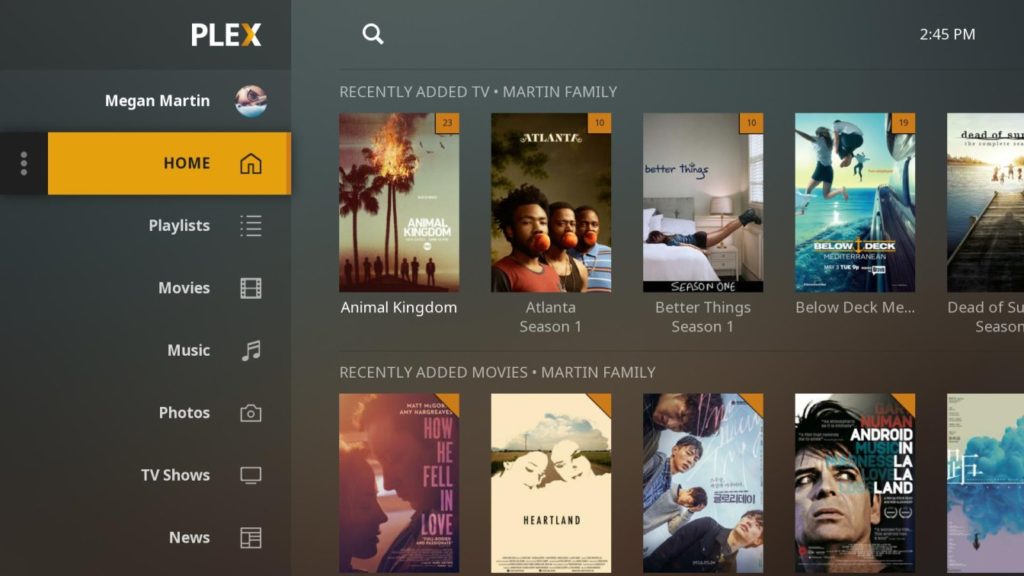 Plex is a free streaming service where you can watch hundreds of TV shows, old movies, and listen to music for free.
However, the best part is that you can use Plex to stream your own downloaded content. The media service adds artwork and descriptions to your downloaded TV shows and movies and lets you stream on Android TV.
If you are looking for the best free live TV Android app, then you should certainly download Plex. The app has a Live TV section where you can watch more than 80 channels for free. It's one of the best Android TV apps that you should give a try.
12. Button Mapper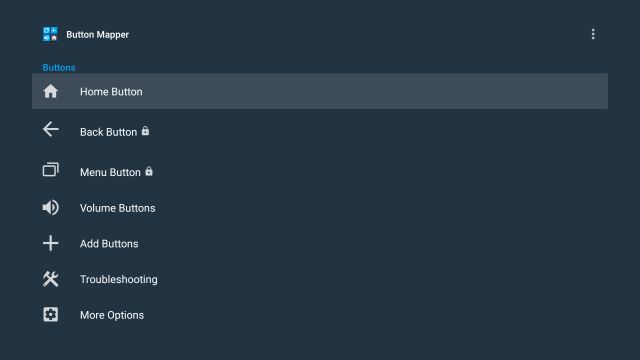 Another free app for Android TV that could be very handy is Button Mapper. The app can be used to remap your remote buttons.
A good use case for this app is when you want to take a screenshot on your Android TV. If there is no dedicated option, you can set up a button action to take a screenshot. You can use the app to remap the dedicated Netflix button for a different streaming platform.
Overall, Button Mapper is a great free Android TV utility app.
So these were some of the best apps for your Android TV. Did you find this list helpful? Let us know in the comments down below.