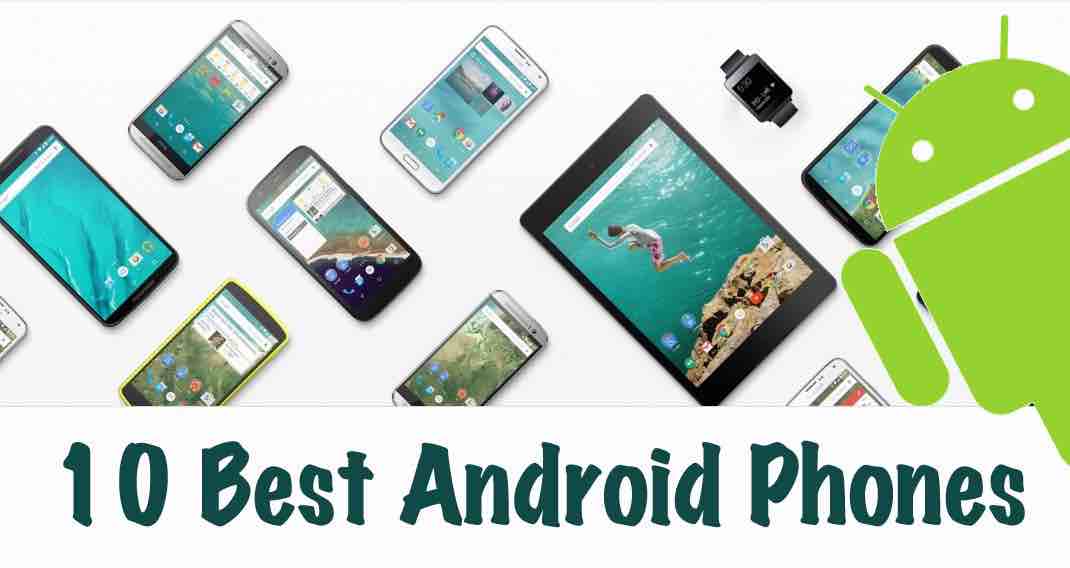 Short Bytes: 2016 is going to see a flush of the Android phones and choosing the best Android phone among all will surely depend on what you are looking for. Still some factors like Quick charge, 4K video support, fingerprint scanner, type-C port reversible charger, wireless charging etc. are something which will force you to change your mind.
E
veryone looks for the best Android phone when something new happens in the Android industry. For example, recently Google released Developer's preview of the latest Android with new features. And with the new
Android N features
, the Android market is once again burning hot with the speculation of which is the best Android Phone 2016?
So, fossBytes has decided to take a look at the list of the best Android phones and pick up the best Android phone in different categories for you. Our Android phone review will be categorized because we do not just want to declare a single winner but we want to pick out the best Android phones in different categories based on the different Android user types. So here is the list of the best Android phones from 2016 which have already been released or in the pipeline:
1. Samsung Galaxy S7 and S7 edge: Best Android phone in high range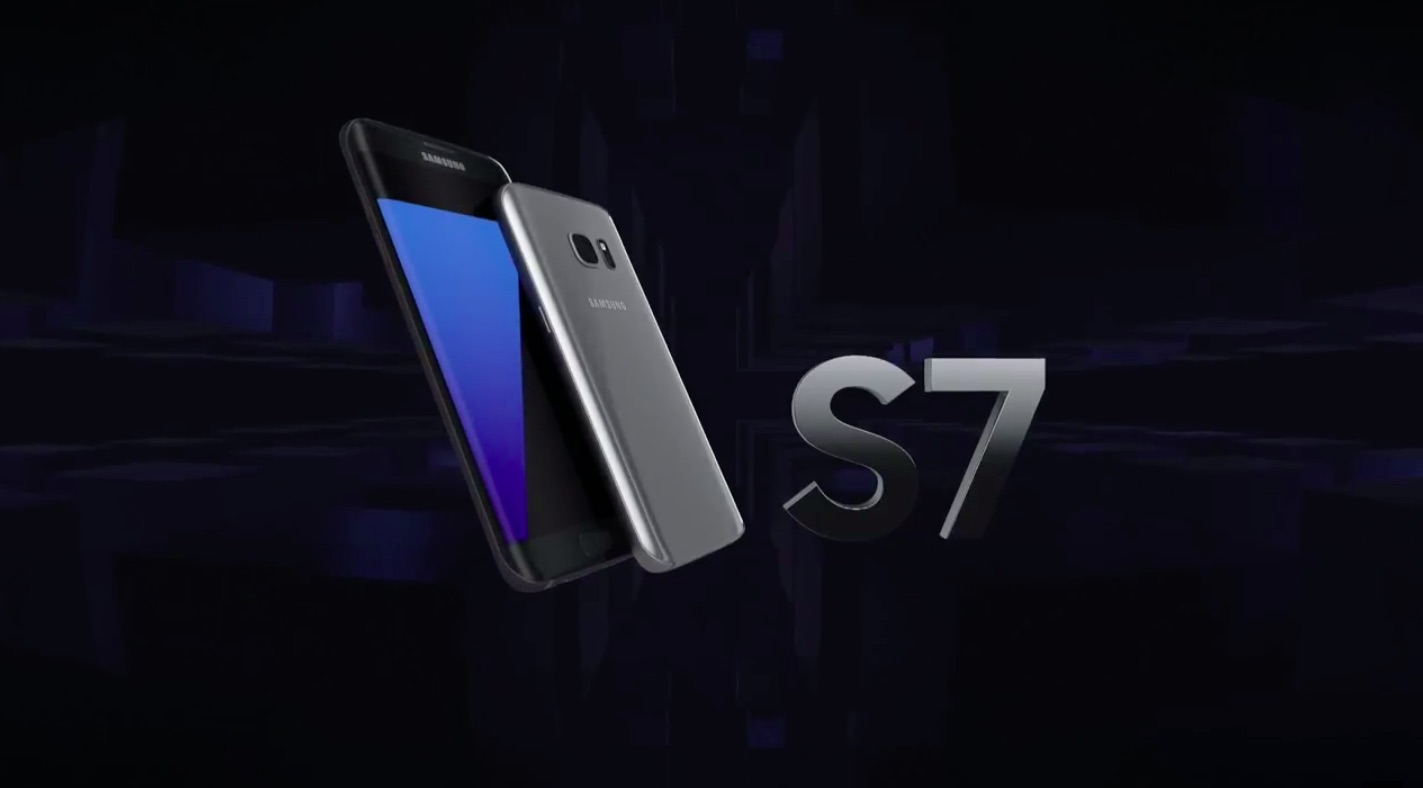 Samsung Galaxy S7 was released with lots of new features like dust proofing, water resistance, geo-tagging, quick charging etc. Below are some of the new features of Samsung Galaxy that we want to focus on:
Dust proof and water resistant over 1.5 metres and 30 minutes
Curved edge screen
Camera: 12 MP, geo-tagging, 4K video
Fingerprint scanner, accelerometer, gyro, proximity, compass, barometer, heart rate
Fast battery charging: 60% in 30 min (Quick Charge 2.0)
Wireless charging (Qi/PMA) – market dependent
OneDrive (115 GB cloud storage)
Battery non-removable Li-Ion 3600 mAh battery
Get Samsung Galaxy S7 or Samsung Galaxy S7 Edge.
Also Read: Samsung Galaxy S7 And Galaxy S7 Edge Are Waterproof Phones With No Surprises
2. Google Nexus 6P: Cheaper yet the best Android phone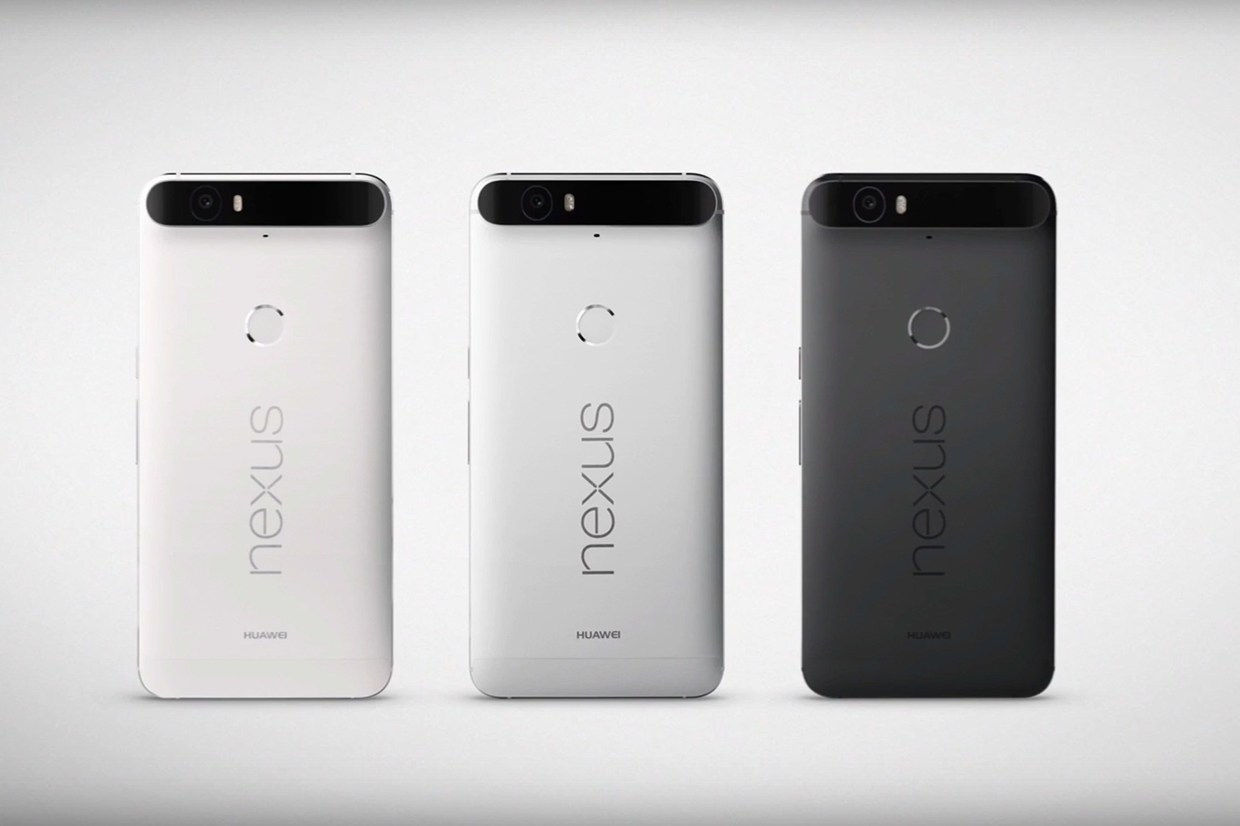 This time, Google Nexus 6P comes from Huawei. Before its release, lots of rumours had been going on this phone about its energy efficiency, quick charging and aluminium body frame etc. So here are some of the major and new features of Nexus 6P that we have come up with:
Crafted from aeronautical-grade aluminium.
One of the best android phones for clicking pictures even in very dim light
USB type C reversible charger is very quick to charge
Nexus Imprint features are more secure with fingerprint sensor
With new Android N roll out coming in near future, Nexus phones are the ones to get the updates first.
Comes with a lot of Google apps preinstalled which are handy to use
Get Google Nexus 32 GB Graphite or Huawei Nexus 6P – 64 GB Aluminum
Also Read: Google Announces Two Nexus Phones: LG Nexus 5X and Huawei Nexus 6P
3. LG G5: Best Android phone to look out for design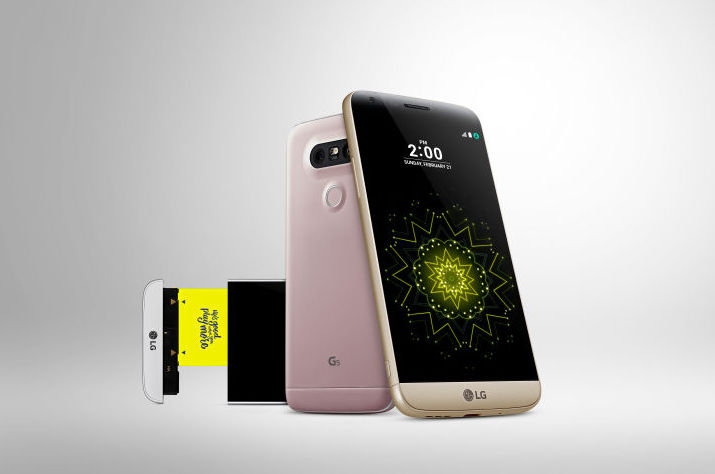 While Android phone makers like Samsung, Google, and Huawei have added a little more design features to their phones, LG G5 is a phone we wait to watch out for. It has not been much time when LG G4 was launched and in it's G series phone, LG has walked beyond the boundaries to add some of the unconventional features which are hardly seen in the Android phones or other smartphones today. Here are some of the features we would like to bring your focus on:
Unibody metallic design
Removable cap for accessing removable battery
16 MP rear camera
Faster software
Also Read: LG G5: The First Modular Smartphone From LG Makes Android Exciting Again
4. OnePlus 3: Best Android phone – The future Samsung killer?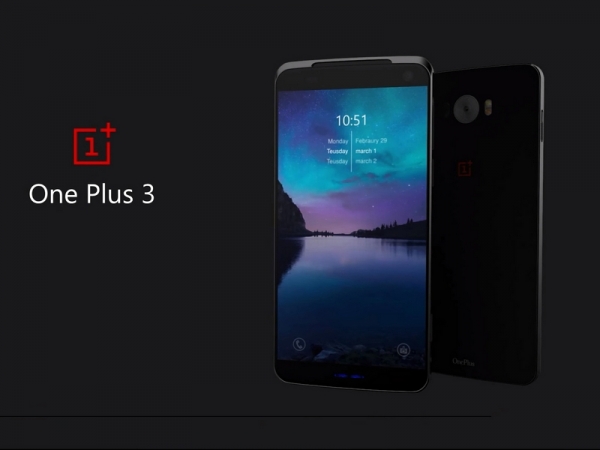 Even though OnePlus 3 has neither been launched nor the release date has been announced, but this is the Android phone something to look out for. The market of speculations is hot that this phone is coming with some of the unconventional and unthinkable features which are enough to make it an attention-seeker. Some of the rumoured features of this phone are:
Ultrasonic fingerprint sensor
Retina sensor
Heartbeat sensor
Projection lamp
QHD Screen
Depth Sensor camera
Comparatively much cheaper price
Also Read: 5 Ways to Get OnePlus One Invites in India
5. Sony Xperia Z6: Music and video redefined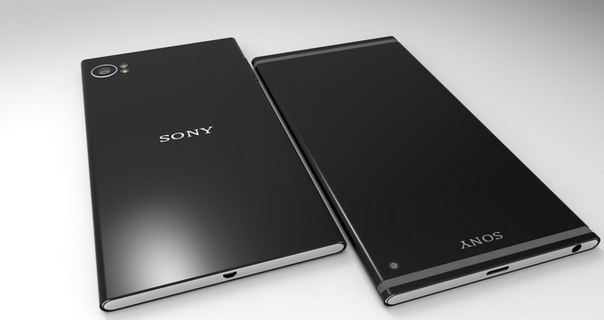 The Japanese mobile giant is known for producing one of the finest quality multimedia products. Besides, Xperia Z6 is known for some of the qualities which are hard to find in other phones. Here is a list of some of the features of Sony Xperia Z6:
compact display and resolution
compact processor and RAM
Type-C port reversible charger
 Quick charge 3.0
6. Xiomi Mi 5: The Beast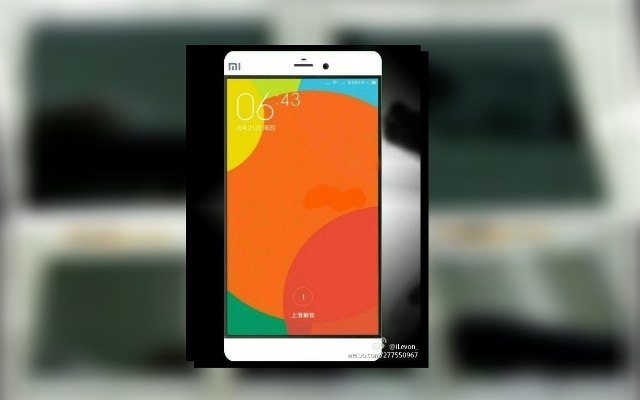 Xiomi Mi 5 can be an alternative to OnePlus 3. Xiomi Mi 5 is a beast in itself because it will give a tougher competition to other high-end smartphones which are available in the market at higher prices. Here are some of the features in this upcoming mobile:
Qualcomm Snapdragon 820 processor
Quick Charge 3.0
Full HD IPS screen
16 MP camera with image stabilization
4K video support
fingerprint scanner
7. Moto X Style: A well-balanced and the best budget Android phone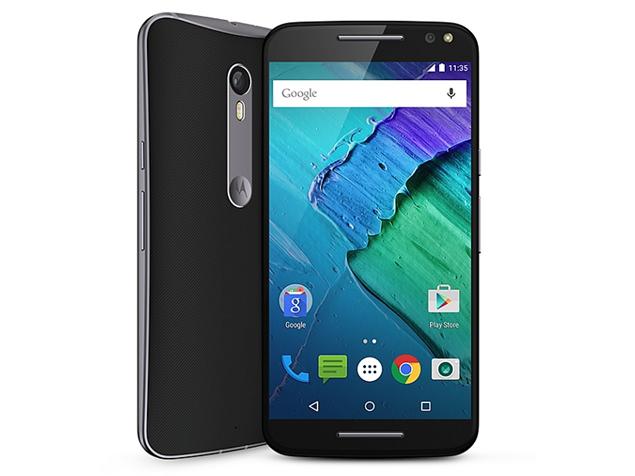 Moto X devices have always been able to make a great impact on the user experience. With Moto X Style, Lenovo is trying to hit a balance between price, simplicity and the performance needed in a mobile phone. Moto X Style is a good competitor to Nexus 6, OnePlus 3, Xiomi Mi5 etc. Here are some of the features of Moto X Style:
21 MP rear camera
IPS LCD display
Non-removable 3000mAh battery
4K video support
8. Huawei Mate 8: A dream Phablet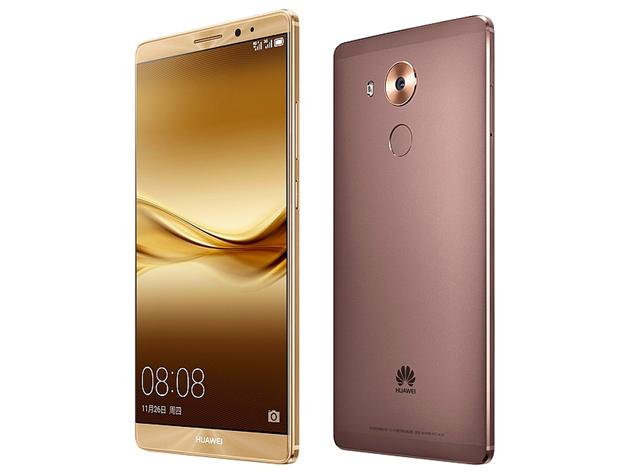 Huawei Mate 8 has surely left to left an impact on the users. There are a lot of reasons why we are terming it as a dream phablet for many tech lovers. Just take a look at the features of this phone and decide it for yourself:
6-inch Display
IPS LCD display
 CMOS sensor in both cameras
4000 mAH, Li-Po, Non-removable Battery
Get Huawei Mate 8 32 GB or Huawei Mate 8 64 GB
9. LG V10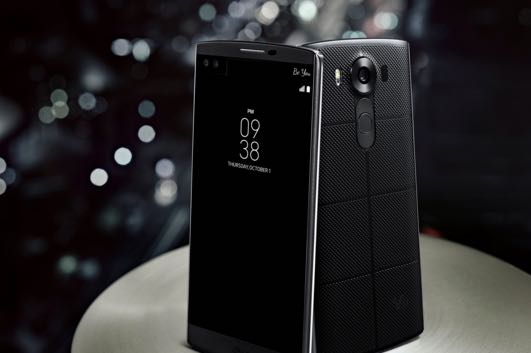 If you do not want to wait for LG G5 and you want something funkier than LG G4m then LG G10 is the perfect phone for you. There are certain features of LG V10 that set it apart from the other versions of the LG mobiles. Moreover, these features are hardly available in any other mobile phones.
16  MP rear camera
A ticker display as a secondary screen which shows weather, apps, time etc. without any need to turn on the mobile
Two front facing camera for wide angle selfies
Finger print sensor
Shock absorption feature
The first phone to take a video with manual code
Get LG V10.
10. Samsung Galaxy S6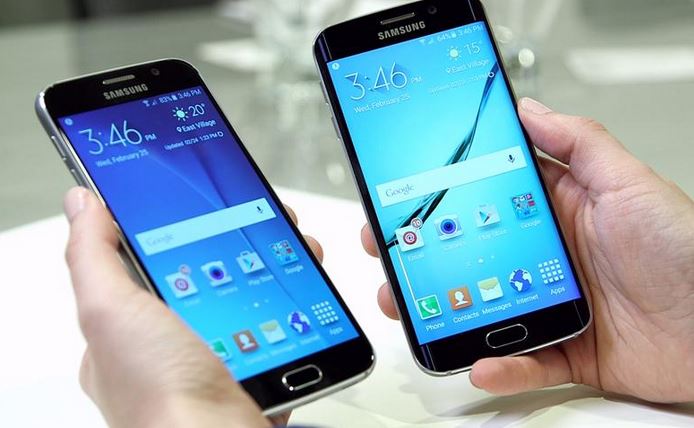 Samsung Galaxy S6 was truly a smartphone Android users were looking for after not-so-bad performance of its previous version. If you are thinking of buying a stable Android phone which has already been tried and tested by the users and has a nice review, then you should go for it. Here are some of the features of Samsung Galaxy S6:
Glass front and metal back
very high resolution
no microSD card expansion
Get Samsung Galaxy S6.
Editor's recommendation:
Go for Samsung Galaxy S7 if you are a Samsung lover and you want the best Android phone from a well-known company in high range
Go for Moto X Style if you are looking for a budget phone with a good performance
Go for Sony Xperia Z6 if you love taking pictures, making video in rugged condition and if music redefines you