There are times where you're unable to install apps from the Google Play Store. For instance, a certain app developer might have unlisted the app, or it's geo-blocked. As a result, the only option left for you to install that specific app is to sideload it by downloading and installing its APK (Android Application Package).
On the other hand, Google has reportedly discontinued the usage of APKs and moved to AABs (Android App Bundles). However, the transition of all the apps from APKs to AABs will not occur instantly. Hence, the only way to sideload popular APKs right now is to download and install their APK from a third-party website. Here are 5 safe APK download sites for Android.
5 Safe APK Download Sites
To one's surprise, we have a lot of options to choose from. Let's have a look at the safe APK sites available to download APK files from.
1. APKPure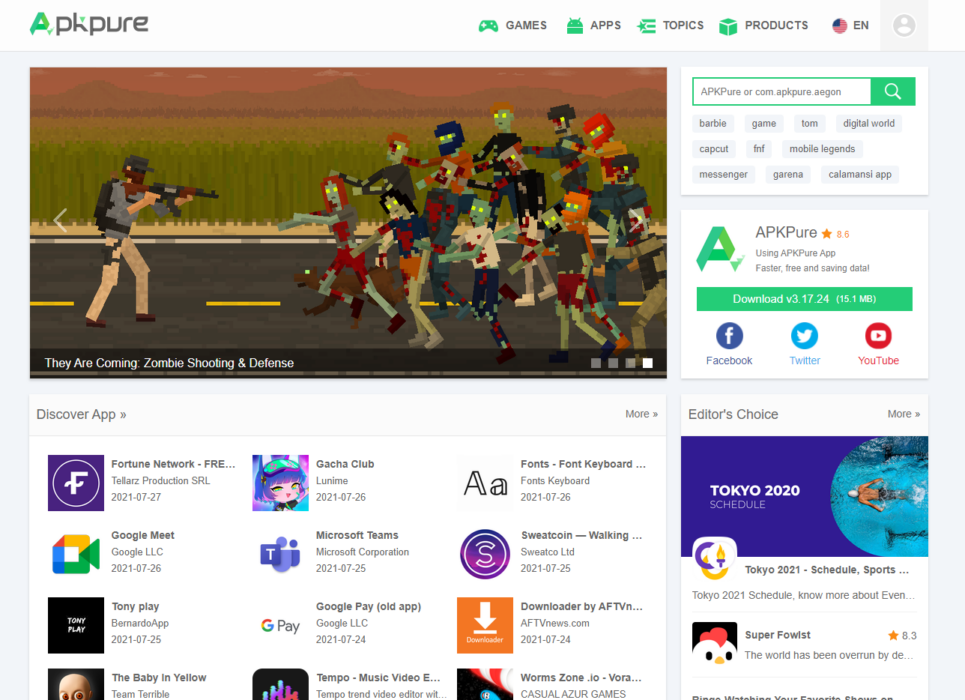 APKPure is one of the widely used websites for downloading APKs. It's been offering APKs for free on its website for a few years now. The website offers an abundance of Android apps available on its website and has a decent-sized repository of apps.
It also has an Android app so that you don't have to visit the website every time you want to download an APK. You can visit the website or use their app and search for your desired APK.
2. F-Droid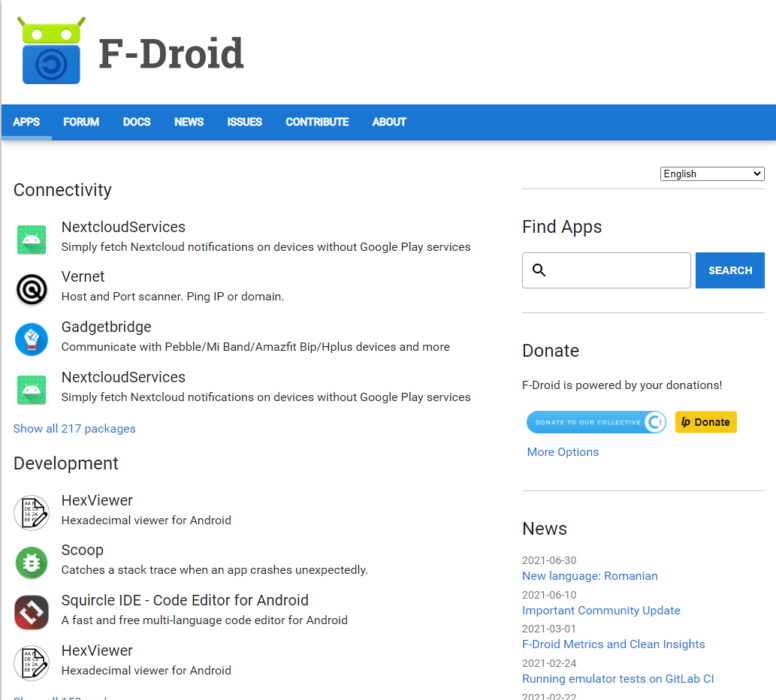 F-Droid should be the go-to website for downloading FOSS apps. The F-Droid website offers numerous open-source apps available for download. The biggest advantage that it has over other websites is that it offers apps that are quite useful in day-to-day lives and are open-sourced. It also offers an Android app so that it's convenient to download and manage your apps.
3. APK Downloader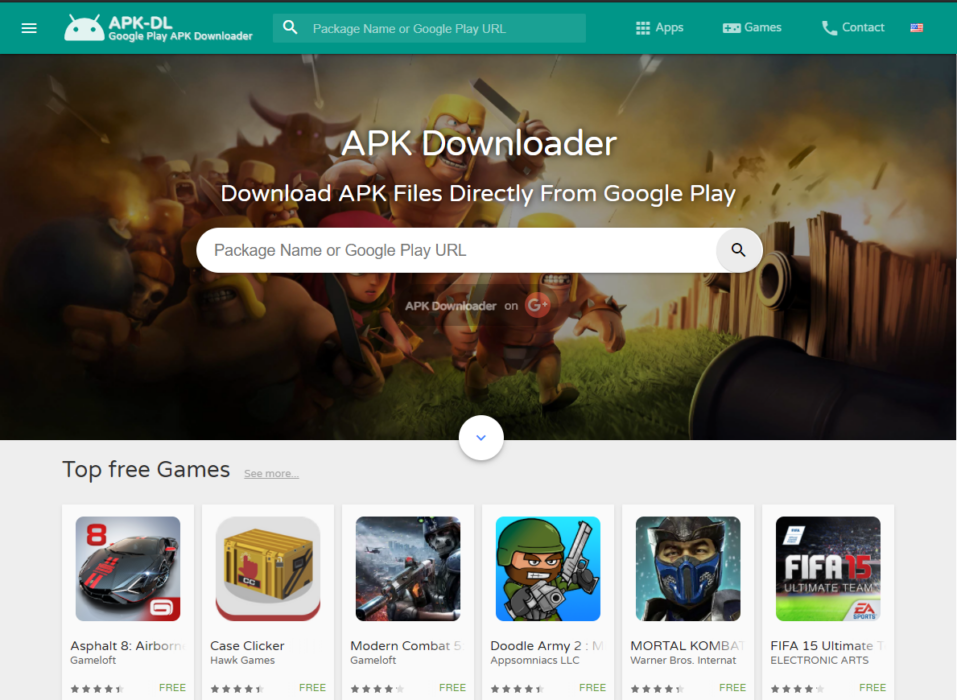 The APK Downloader name is pretty straightforward. It does what it says. The website offers a pretty minimal user interface to search for an app and directly download its APK.
The website offers most of the free apps and games available on the Play Store. You can also browse and apps and games by their respective categories, making it convenient for users.
4. APKMirror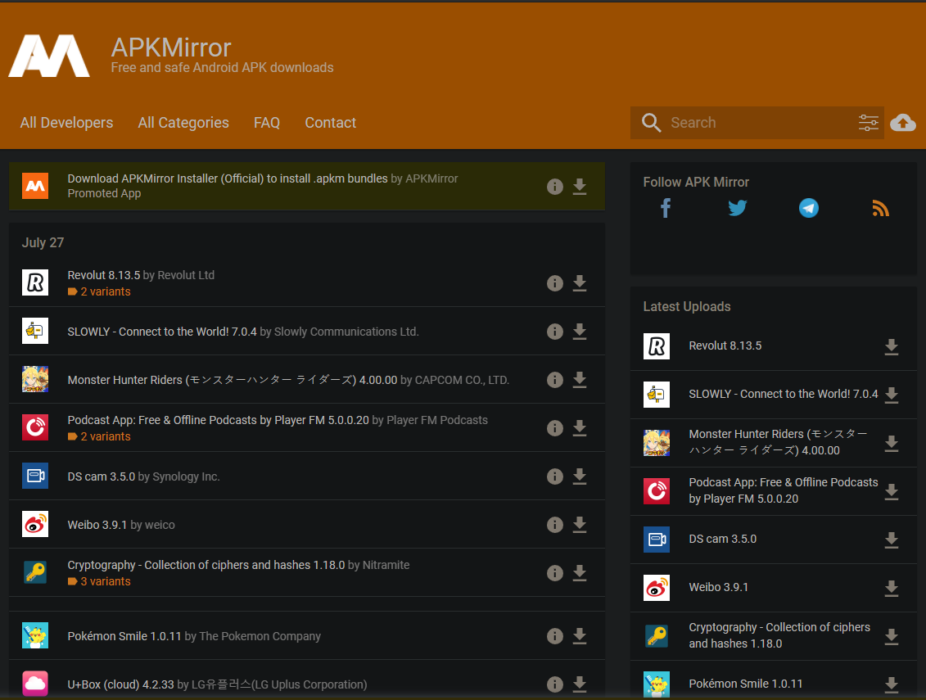 APKMirror is the most renowned service for downloading APKs, and now App Bundles. There's a solid chance that you might have heard about it if you've been using Android for a while. It offers an abundance of Android apps available on the Play Store and its older versions too. You can choose between the app's architectures and download them.
Moreover, APKMirror has other services like APKMirror Installer, which is useful for installing split APKs and App Bundles.
5. Aptoide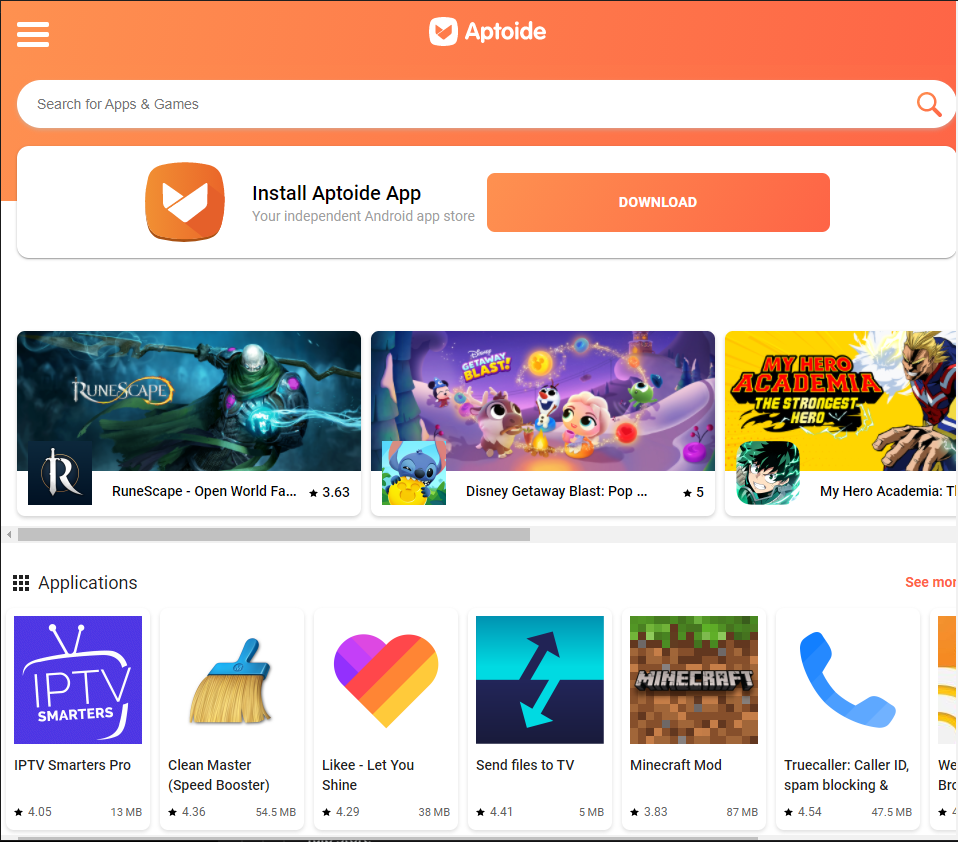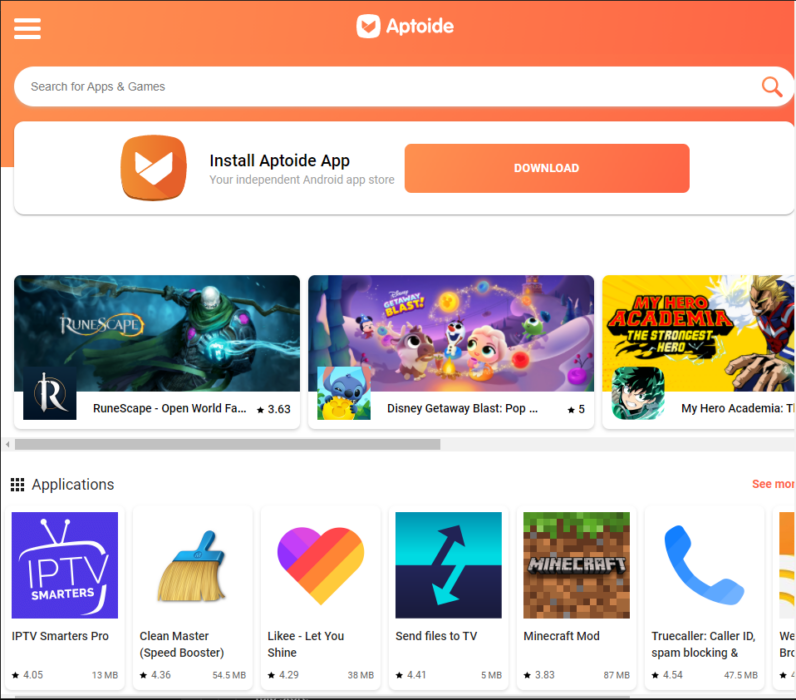 Aptoide is a great platform and works best if you use their app store. Aptoide consists of various Android apps and has good support for Android TV, where you can directly install apps from its App Store. You can browse all the free apps and games on the Aptoide app store and download them on your phone or via the browser.
And that completes the list. Sideloading apps on Android devices can be really useful if you encounter Play Store issues on older devices or custom ROMs.
Did you find this list helpful? Let us know in the comments below.