Google is preparing to launch an Airdrop-like "Nearby Sharing" Feature for Android devices, as we saw in the leaked video; however, there is no upated on the launch timeline yet.
In the meantime, Android users can use an open-source web-based alternative for AirDrop, known as Snapdrop. This speedy file-sharing progressive web app is perfect for users who have always longed for a hassle-free method to transfer files from Android to Mac and, even Android to Windows.
Xiaomi users can choose to avoid this since MIUI 11 already features an AirDrop alternative known as "Mi-Share."
How to use Snapdrop?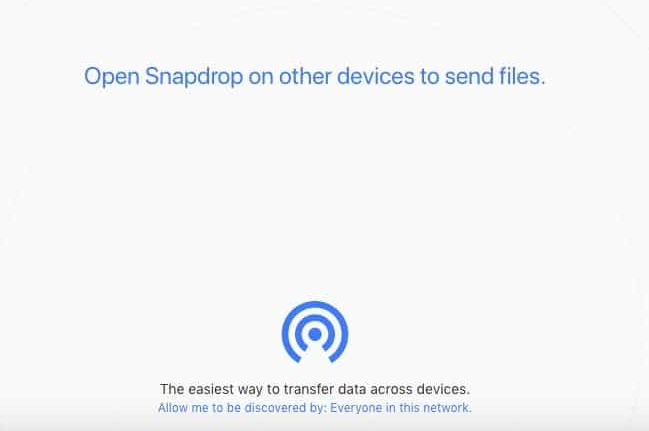 The open-source AirDrop alternative is quite straightforward to use. Users only need to be on the same local network, and they are good to go.
Simply open the Snapdrop webpage on both the devices. Both will see each other's icons on the homepage. Tap on the icon and the device will ask you to locate and select the file.
On the receiver's end, the person can either choose to download the file or ignore it. According to Snapdrop's GitHub page, it doesn't save any of the shared files; in fact, it doesn't even have a database.
Best Open Source AirDrop Alternative
Users can also send a personal message along with the file via left-click on the icon for PC users and long tap on the icon for smartphone users.
Since it's a web-based service, Snapdrop works on almost all browsers. On top of that, the user doesn't even need to be on the same browser to share files. One can also install the Snapdrop Web App from the homepage that will further speed up the sharing process.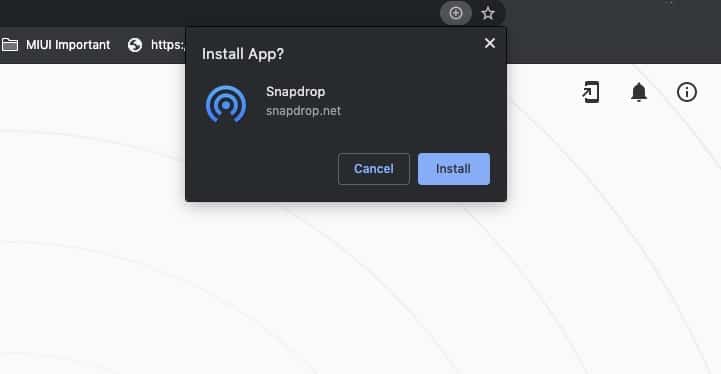 While other fast file-sharing services try to compete with Apple's AirDrop, Snapdrop is one of the quickest and doesn't require you to set up an account.
Moreover, I did not see a restriction on how large a file can be or the number of files that can be sent. However, SnapDrop lacks one feature: users cannot edit who can be discovered, unlike AirDrop where one can set it to "Contacts only."

Another problem with this AirDrop alternative is that users can't edit their device names, which might create a mess when the service gets more popular among the techies.
All in all, the file-sharing alternative for AirDrop is one of the best ones I have seen. Send Anywhere is also quite a useful AirDrop alternative for sharing files, specifically when it comes to Android to Mac or vice-versa; however, users need to install apps on both the two devices.