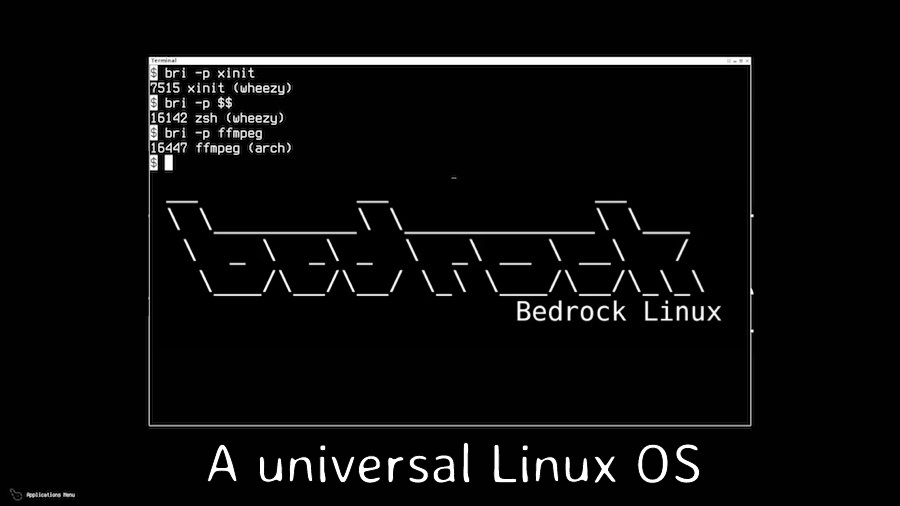 Short Bytes: Bedrock Linux is a unique Linux distribution that offers the best elements of different distros. The users are allowed to build a rock-solid base derived from Debian, RHEL etc. After that, one has the choice to add different packages from multiple Linux distributions according to the need. Bedrock Linux is able to perform this trick by manipulating the virtual file systems.
Linux distributions do all the hard work for you. They grab and combine the source code of the Linux kernel, Xorg X server, shell utilities, and different programs to prepare a working Linux system. A new and experimental distribution named Bedrock Linux is going further by making it possible to run different software packaged for different Linux distributions.
It would be like getting the packages of Arch, tried and tested software from Ubuntu, stability of Debian, and power of Gentoo in a single Linux distribution. Currently, under heavy development, this distribution lets the end-users install most of the software from other Linux distros.
It looks like Bedrock Linux is working to solve a real-life problem faced by Linux users who have to deal with the fragmentation issue faced by Linux ecosystem. "If someone already packaged the specific version of the specific package desired, why not just use that," Bedrock Linux documentation asks.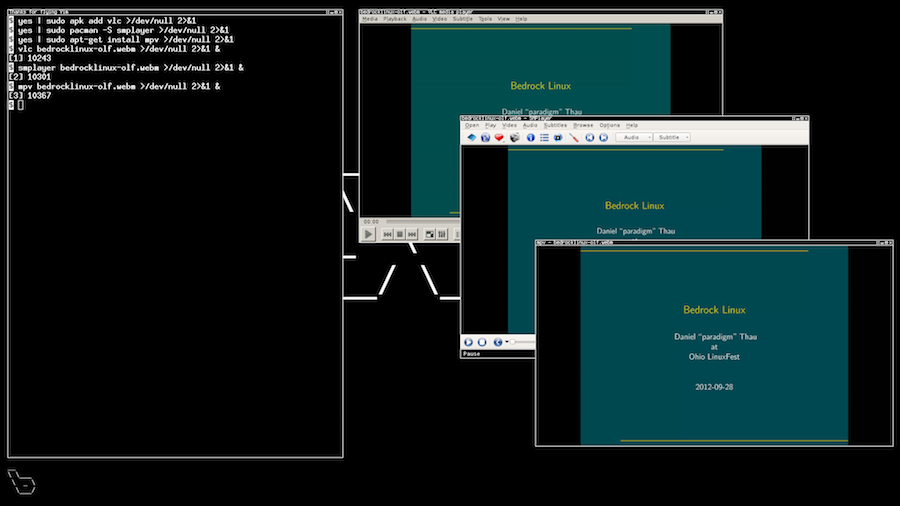 Bedrock Linux aims to become the universal Linux operating system
But, how does Bedrock Linux aim to achieve that? The answer to this question lies in the virtual file systems.
By manipulating the virtual file systems, Bedrock Linux removes the possibility of any conflict between processes from different distributions. Using such a system, one can use an RSS reader from Arch and browse the web in a web browser from Debian while both of then running in a Fedora X11 server.
With proper manipulations, these processes interact in a manner that feels as if all packages are from the same repo.
Apart from the above-mentioned huge benefits, Bedrock Linux has some other additional functionality:
One can perform a distro-upgrade without any downtime. This means, one doesn't need to stop the server and reconfigure things.
Just in case the upgrade goes wrong, the old programs and settings can be recovered easily.
If a package is failing to work, simply go for one from another Linux distro.
Bedrock Linux is currently under heavy development. For more information and installation instructions, you can visit their website.
Did you find this article helpful? Don't forget to drop your feedback in the comments section below.
Also Read: Apricity OS Gets Its First Stable Release