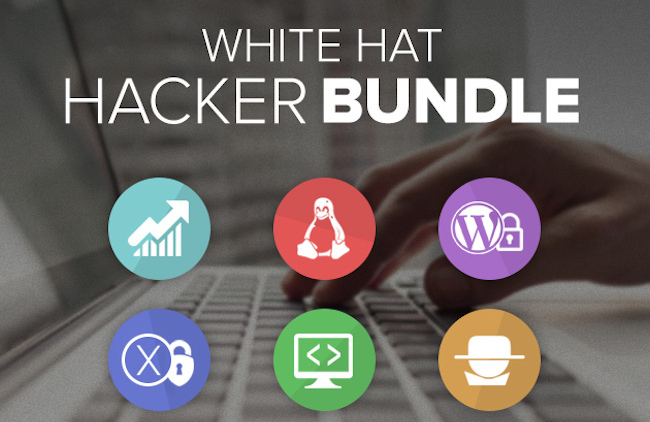 Short Bytes: Keeping in mind the dilapidating condition of web security, we have brought to you the White Hat Security Hacker Bundle as a part of fossBytes Deals. You can grab this limited time deal at an amazing bargain and improve the security of your next project.
W
ith the ever increasing number of devices going online, the threat of cyber attacks is on the rise. As a result, more and more people with the skills to make the web a better place are a need of the hour.
With our White Hat Security Hacker Bundle, you will learn how to become a web security expert. This ultimate hacker bundle will teach you the ethical ways to hack websites and web scraping for boosting your sales.
With this expert course, you get over 40 hours of video training that will teach you the basics of penetration testing, WordPress security, Mac OS X security and the advanced skills in Linux Command Line.
Even if you are not willing to take security and hacking as a career, this course is a goldmine. It's a must have for everyone dealing with computer science projects and web development. This White Hat Hacker Bundle provides you 6 advanced professional courses that you can access anywhere and learn at your convenient pace.
The 6 included courses in this White Hat Security Bundle are:
Web Scraping for Sales & Growth Hackers
Learn The Basics Of Ethical Hacking & Penetration Testing
Advanced White Hat Hacking & Penetration Testing Tutorial
Advanced Mac OS X – Technical And Security Skills
Web Guard Dog WordPress Security
Mastering The Linux Command Line
Get the lifetime access to these courses and improve your skills to make sure that you are always two step ahead of the others.
Get it here for $49 at a limited-time discount of 92%.