Tesla has the largest supercharging network in the world, which makes it impossible to beat Tesla Model 3 and Model S in terms of charging facilities.
In 2019, Tesla introduced 300 units of V3 version superchargers that can charge at a rate of 1000 miles per hour. At present, no electric car exists with such long-range. In other words, it can charge Tesla Model 3 or Tesla Model S for up to 150 miles in just 20 minutes.
In 2012, the current CEO of Tesla, Elon Musk, introduced Supercharger Network in Hawthorne, CA, for the first time.
Elon said that there are three purposes of this concept. The first one is to make their electric vehicles drive long distances with convenience. The second is to establish a powerplant, and the third is to reduce cost as compared to gasoline-run engines.
Tesla Superchargers Competitors
The YouTuber behind "Teslanomics with Ben Sullins," said in one of his videos that a lot of companies adopt tactics to market their products, quoting the example Electrify America.
According to him, it released a picture of a geographical map of North America, indicating the location of their charging stations.
In the picture, the number of stations looks very similar to Tesla, but in reality, it's quite different. There are only 390 charging stations of Electrify America as compared to 735 stations of Tesla.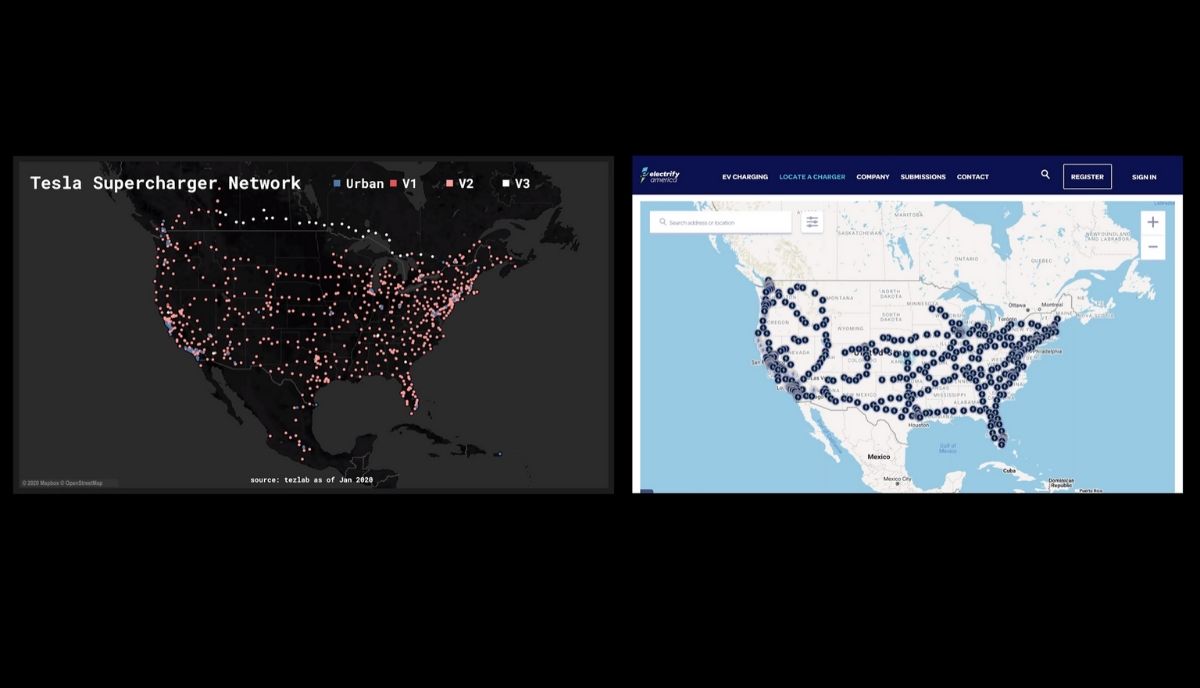 But more importantly, what are the total number of chargers available at these charging stations? It turns out that Tesla has approximately 7000 chargers compared to around 800 chargers from Electrify America.
The YouTuber also pointed out an interesting fact; one of the marketing strategies the company used for highlighting themselves in the media.
Electrify America has claimed its new 350 kW charger to be the world's fastest charging station, taunting Tesla, which has a 250kW charger supercharger.
The catch is that no car can presently be charged on 350kW charger. Porsche Taycan, which has the highest capacity, can also be charged with a maximum limit of up to 270kW on 800 Volt charging stations.
These are the strategies used by other automakers in the market to attract customers. As for Tesla, why would it make a 350 kW charger when no car in this world even supports it?
What do people say about Tesla Model 3 and Model S Supercharging Stations?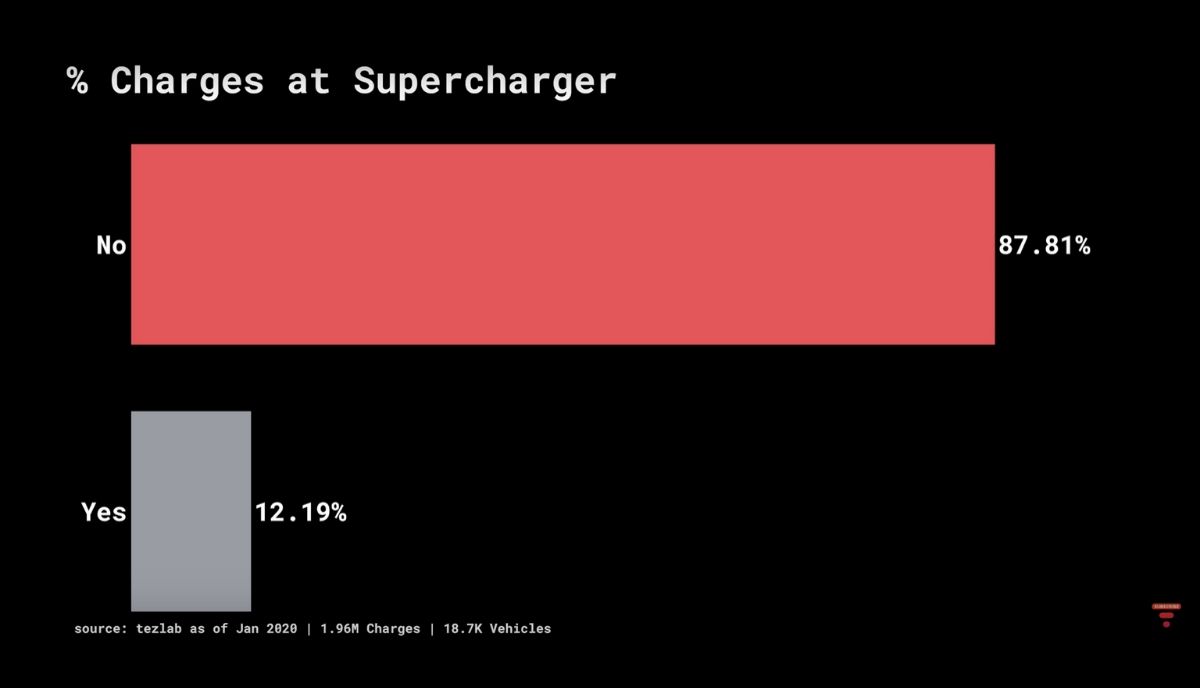 According to one of the sources, most of the Tesla Model 3 and Model S owners charge their electric cars at home. Out of 100, around 88% of people charge their cars at home and only 12% charge at superstations.
Furthermore, one comment said that charging at home is gold as he hates going to charging stations. Another man stated that Electrify America is as expensive as petroleum cars. In contrast, Tesla is more reliable and cheaper, and its added benefits, not to mention. Meanwhile, some people were curious to know about charging options for Rivian's Electric Vehicles.
Most of the comments on the video were in favor of Tesla. In my opinion, none of the companies are near Tesla. It is impossible to beat it, be its supercharging network or its electric vehicles line up, in particular, Model 3 and Model S, as they are among the best electric vehicles in the world.