We have been writing about various types of drones from a long time on fossBytes and in the continuously expanding drone universe, each day we witness new products with different functionalities and sizes.
D
rones aren't just being used by FBI for surveillance(and getting tracked) or being tested by Amazon to deliver products- they are becoming popular as a product with a very high fun quotient. So, if you are looking for a miniature drone that should be a perfect combination of easy control, speed, and zippiness- the Bayangtoys X7 is definitely the perfect choice for you.
I received the beautiful Bayangtoys X7 4CH Remote Control Quadcopter nicely packed from Gearbest.com. The Bayangtoys is 2.4GHz 4 channel remote control quadcopter for flying play with a variety of flight movements. This drone is made by a Chinese OEM Cheerson which is gaining our attention lately.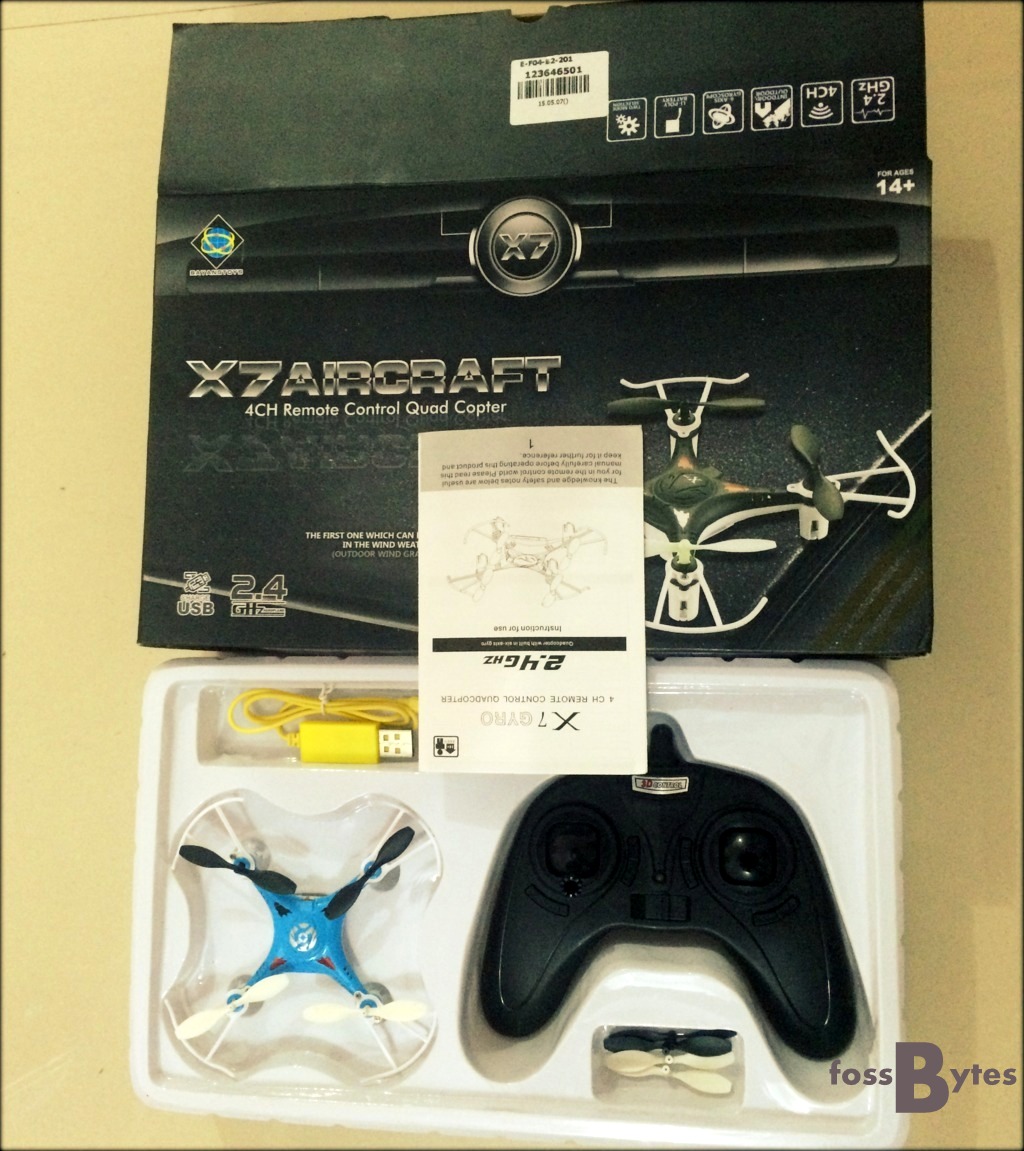 Bayangtoys X7 Appearance and Build:
The Bayangtoys X7 comes with full-fledged prop guards that protect this drone and its rotors from damage. The overall build of the quadcopter is sturdy and has an attractive appearance. The drone I'm using to write this review is of blue color whereas on their website, the drone is available in the variety of colors (blue, white, green, pink and red).
The quadcopter has LED lights that glow right through the body and give a nice look to the quadcopter. Its remote runs using four 1.5V AA batteries and the toy has a built-in Li-Poly battery.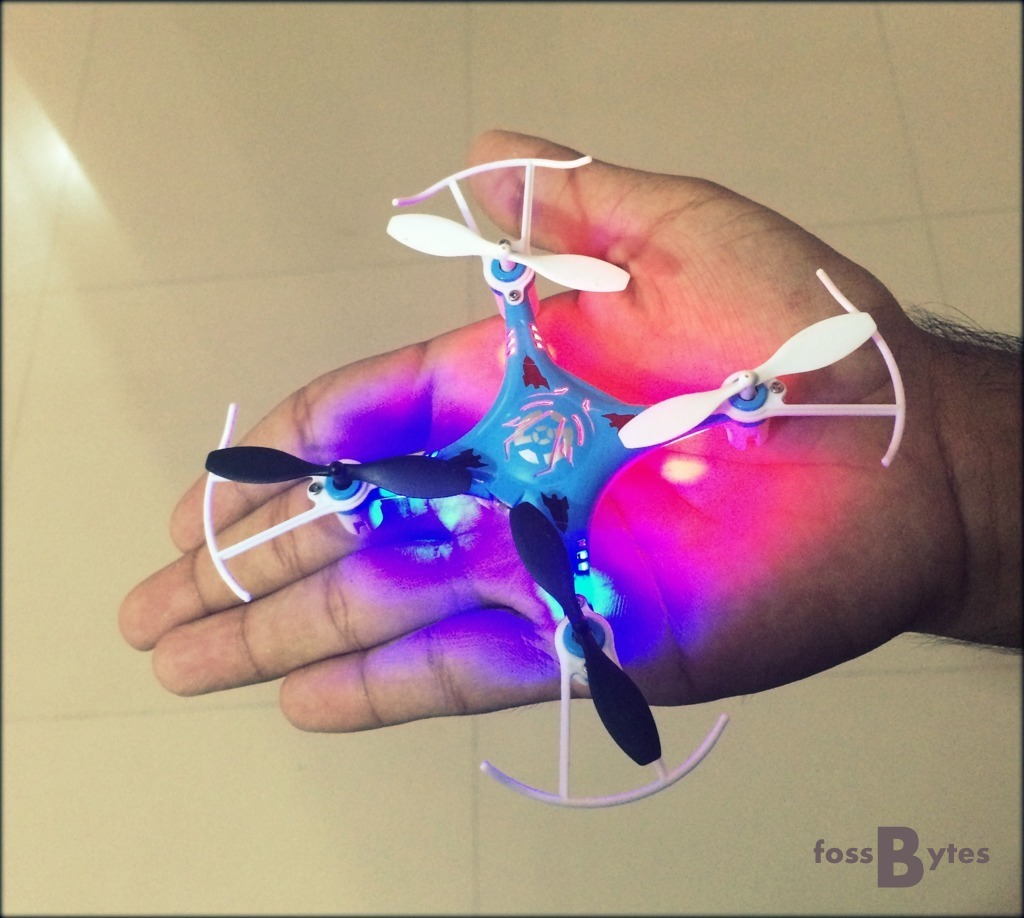 Bayangtoys X7 Specifications:
Brand: Cheerson
Type: RC Simulators
Functions: Up/down, Sideward flight, Forward/backward, Speed up, 3D rollover, Turn left/right, Slow down, With light, Hover
Built-in Gyro: Yes
Night Flight: Yes
Material: Plastic, Electronic components
Remote Control: 2.4GHz Wireless Remote Control
Channel: 4-Channels
Mode: Mode 2 (Left Hand Throttle)
Transmitter Power: 4 x 1.5V AA battery
Model Power: Built-in rechargeable battery
Bayangtoys X7 Flying and Remote Control:
The Bayangtoys X7 saucer flyer is compact and capable of flying in any kind of atmosphere- indoors and outdoors. To fly the quadcopter without much hassle, you'll need some practice and some time. I've tried it few times and now my new favorite toy flies with ease. Not just it's easier to fly during the day, I've tried flying the drone at night and the LEDs helped me big time (apart from obvious good looks.)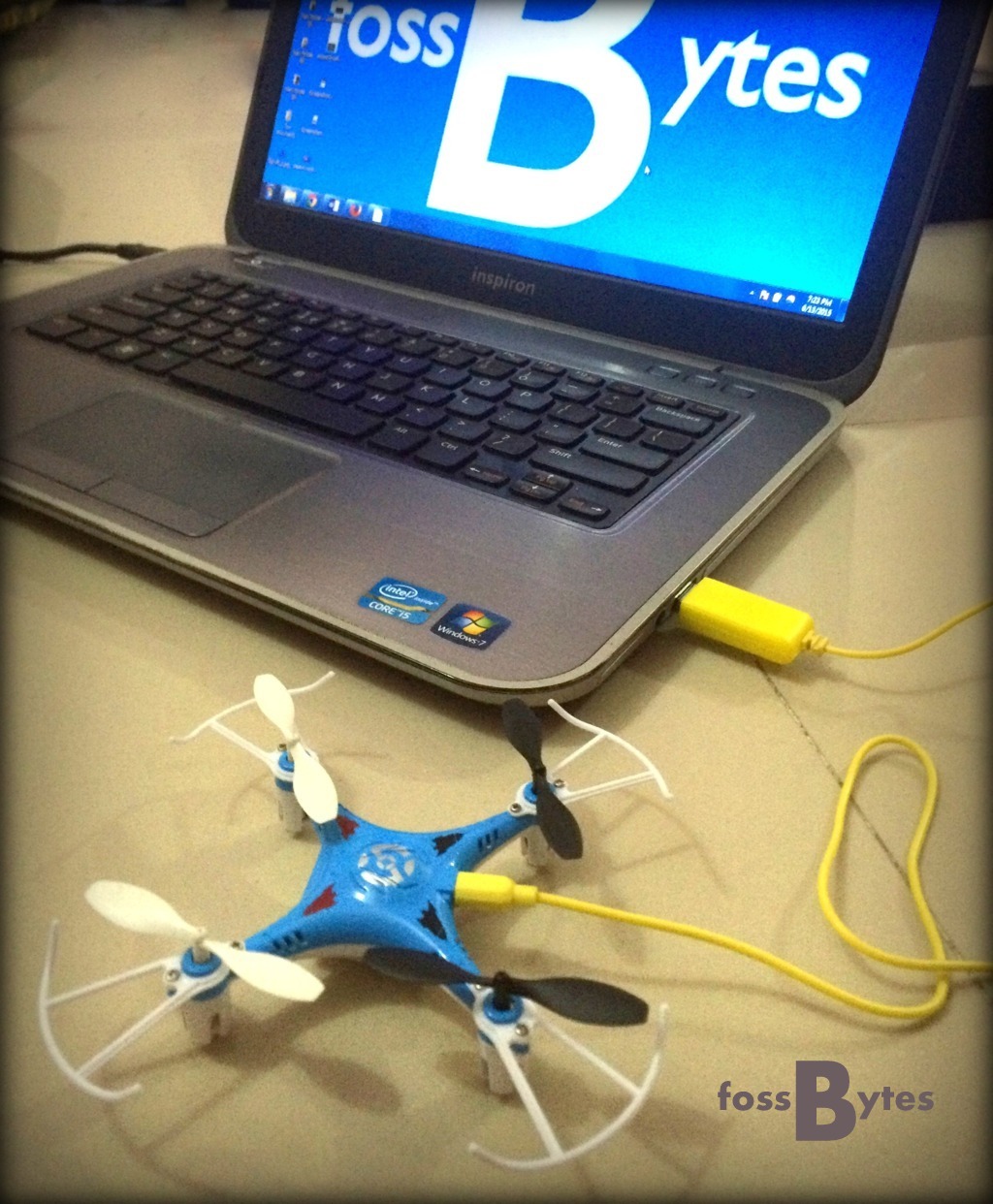 It elevates as soon as you push the ascend lever and its quickness due to the light weight allows you to do the manual flips easily. The props are of optimum size and they provide enough lift to the Bayangtoy X7. With the package, you get one extra complete set of props to replace in case of the original ones start complaining.
The remote control (Bayangtoys calls it equipped with the 3D control) feels very nice in hands and it has got all the controls you are going to do some cool flipping tricks. There are two operating levers- one for ascending and other for descending, while the other is for forward/backward and side-fly operation. The levers are accompanied with fine-tuning buttons to make the flight more stable. At the front, there are two buttons- one for speed change and another for 360-degree rolling.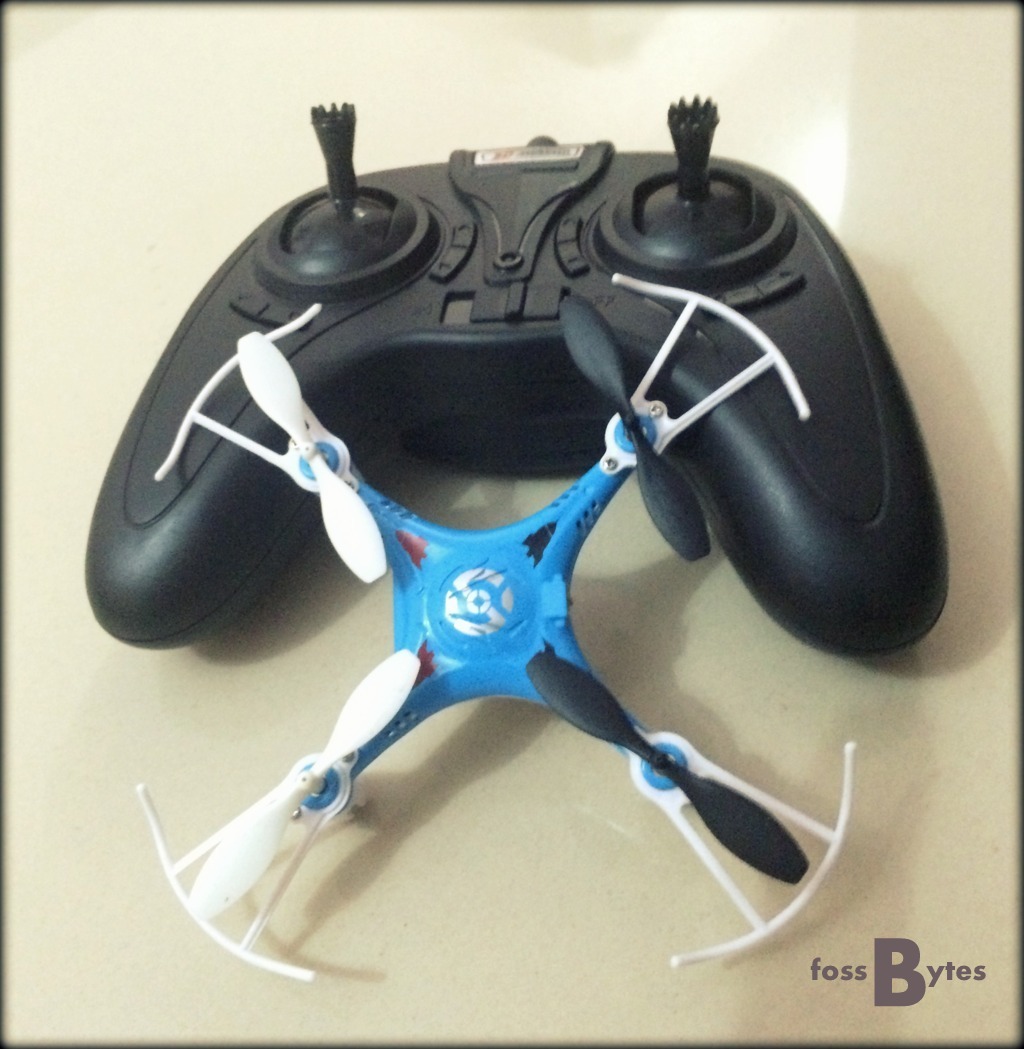 Where to Buy Bayantoys X7?
I'd definitely recommend you to try out this quadcopter for fun-flying as you get it just at a low price of $19.58. This drone is perfect for indoor flying with quick-manual flips and it flies with fair ease in wind and  night.
You can grab this miniature drone in a variety of colors from Gearbest.com from here.
Did you like the Bayangtoys X7 quadcopter? Tell your views in comments below!