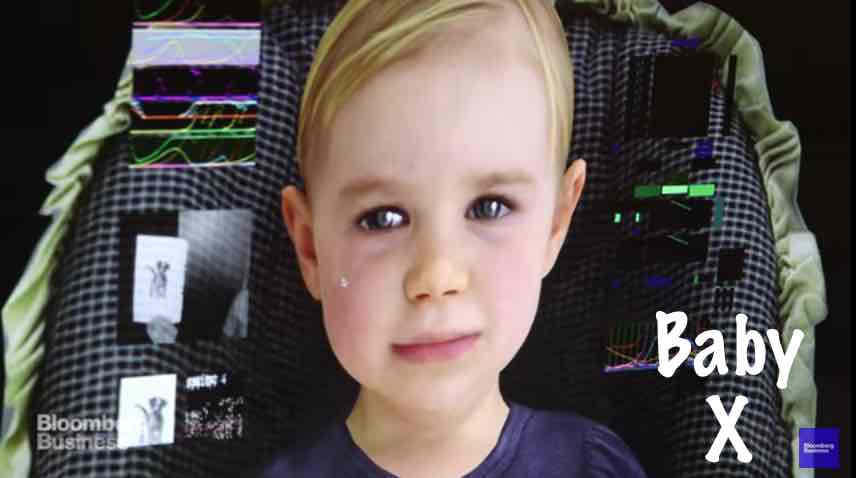 Short Bytes: Applications of artificial intelligence are numerous. Showing the same, Baby X — an intelligent and emotive computer that's modelled as a baby — has been created and it might freak you out a little. Watch Baby X live in action and tell us your views.
The developments in Artificial Intelligence are taking place by leaps and bounds. Different tech giants and independent researchers are working to make use of machine learning to change the world. The AI system tools are being used by humans to make the existing software more accurate and our lives better.
Mark Sagar, a professor at the University of Auckland, became famous after making super-real simulations of the human body and went on to win a couple of Oscars for his work in movies like King Kong and Avatar.
These days he is busy trying to reverse engineer human brain. He has devised multiple simulations that show how our face muscles respond, how information travels in neurons, and more.
Combining his simulations and knowledge of artificial learning, he has made Baby X — an intelligent and emotive computer that's modelled as a baby.
Using computer's camera, baby reads the user's expressions and responds accordingly. She follows user's gaze and recognizes the pictures of a puppy, a sheep, an apple, and other objects.
If we talk about what's inside Baby X, it's powered by an artificial brain whose inputs are layered in through an artificial nervous system.
Is Baby X the future of artificial intelligence? Watch the video and share your views in the comments below.
Did you find this article interesting? Share your views in the comments below.\