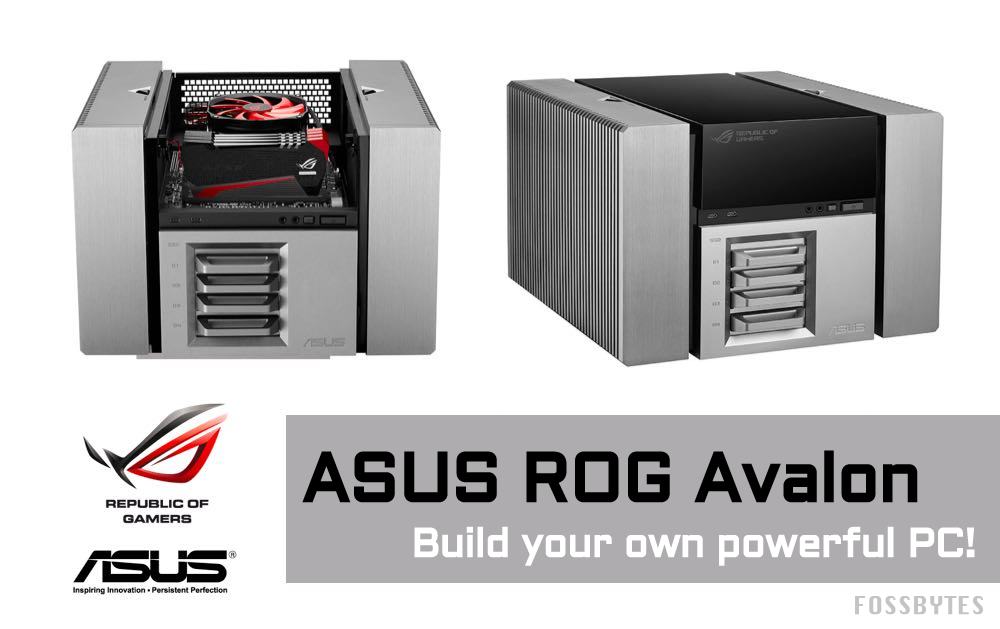 Short Bytes: Under its Republic of Gamers (ROG) brand, Asus has unveiled a proof-of-concept DIY PC called Avalon. This 'cable-free' PC aims at changing the PC-building experience by allowing the users to make their computers with much ease.
Very often gamers like to build their own PCs as it lets them take care of all the specifications and ensure an ultimate gaming experience for themselves. Over the years, such DIY enthusiasts have set new standards by challenging themselves with heavy customization.
However, with time, the design of PCs hasn't really changed much. Basic components like motherboard, RAM, storage, and power unit fit at their place and result into an assembled PC.
Well, Asus has tried to change this look of PC hardware with its new offering under the Republic of Gamers (ROG) brand.
Asus ROG uncovered its new Avalon concept PC at Computex 2016 with a semi-homemade approach to PC DIYing.
Avalon is basically a hybrid of a chassis and a motherboard. This has given Asus a liberty to optimize the overall layout. Due to this space-optimization, you can squeeze your massive graphic cards and have an ultimate gaming experience.
Now you don't need to buy a separate motherboard and play with different cables that connect other components to it. Asus ROG Avalon allows you to just plug them right away without any cabling.
The motherboard of Avalon has a backplate attached that allows you to connect external CPU coolers directly. The edges of the PC are suitably ventilated to blow out hot air and help in cooling.
This plug-and-play style PC building looks equally great for beginners and experienced users.
At the moment, any pricing or release date shouldn't be expected as Avalon is a proof-of-concept. We'll be updating this post if we learn anything more.
Did you find this concept interesting? Don't forget to drop your feedback in the comments section below.