Electric cars are capable of much more than a conventional vehicle. I believe it, Elon Musk believes it and the CEO of Aspark motors Masanori Yoshida believes it as well. It is important because he and his team has created the Aspark Owl Electric Car and it can accelerate from 0 to 60 mph in just 1.69 seconds, beating the Tesla Roadster's claim of 1.9 seconds.
Aspark first introduced its electric car in 2014 as an early concept and debuted a completely made prototype in 2017 at the Frankfurt Motor Show in Germany. The configurations of the Owl electric car were as follows: 1900 pounds or 860 kg of weight, and electric powertrain producing 430 HP.
Since then the Aspark Owl has evolved into something beastly. The production version of Aspark was recently unveiled at the Dubai Auto Show and needless to say, it made headlines everywhere. The production car produces more than 2,000 HP, 1,475 ft-lb of torque and a genuine sense of excitement for the future of electric cars.
Let's discuss some more about the Aspark Owl electric car and see whether it is really faster than a Tesla Roadster or not.
Aspark Owl Electric Car: Specs, Top Spee, Range, Acceleration, And Price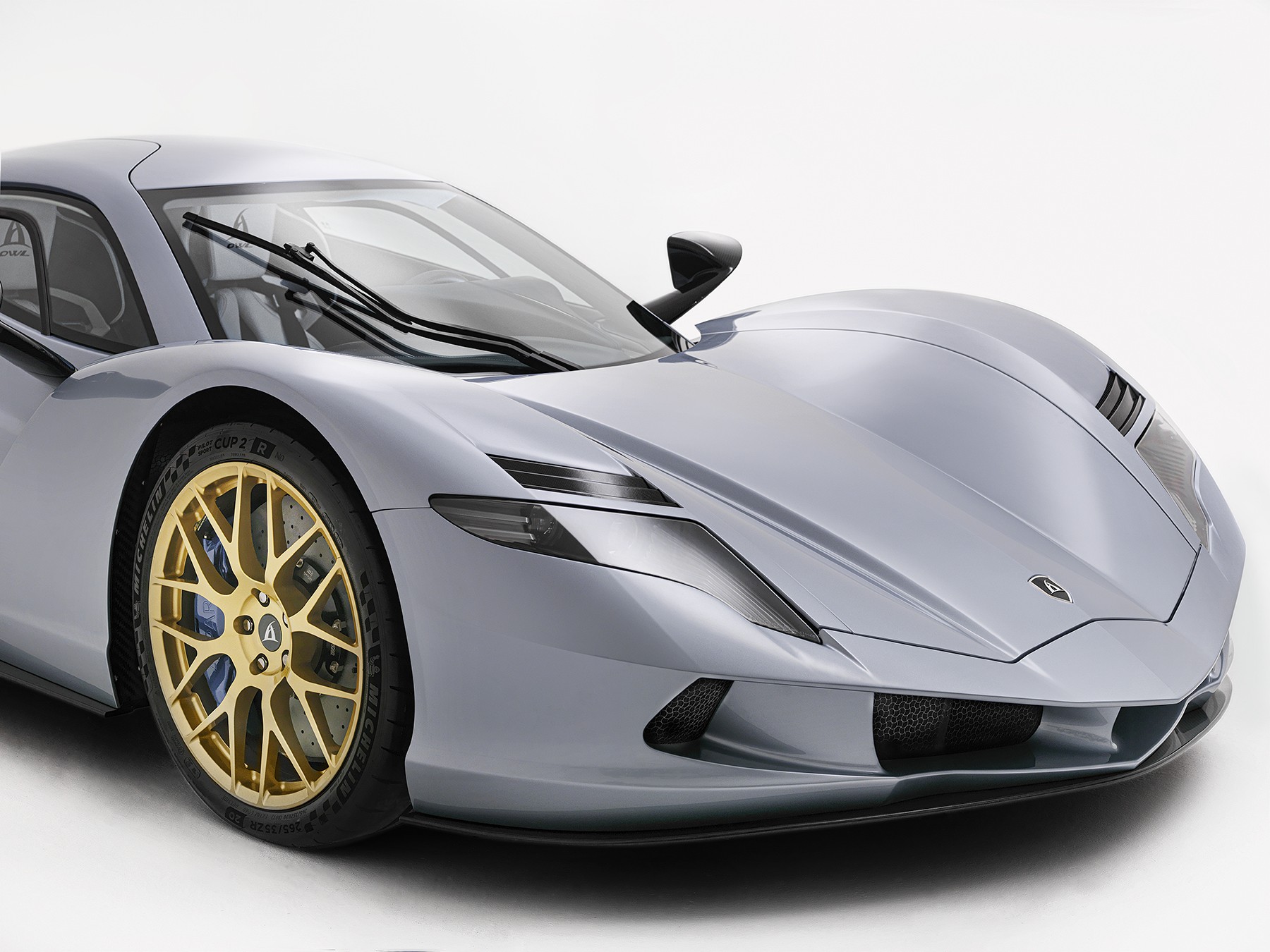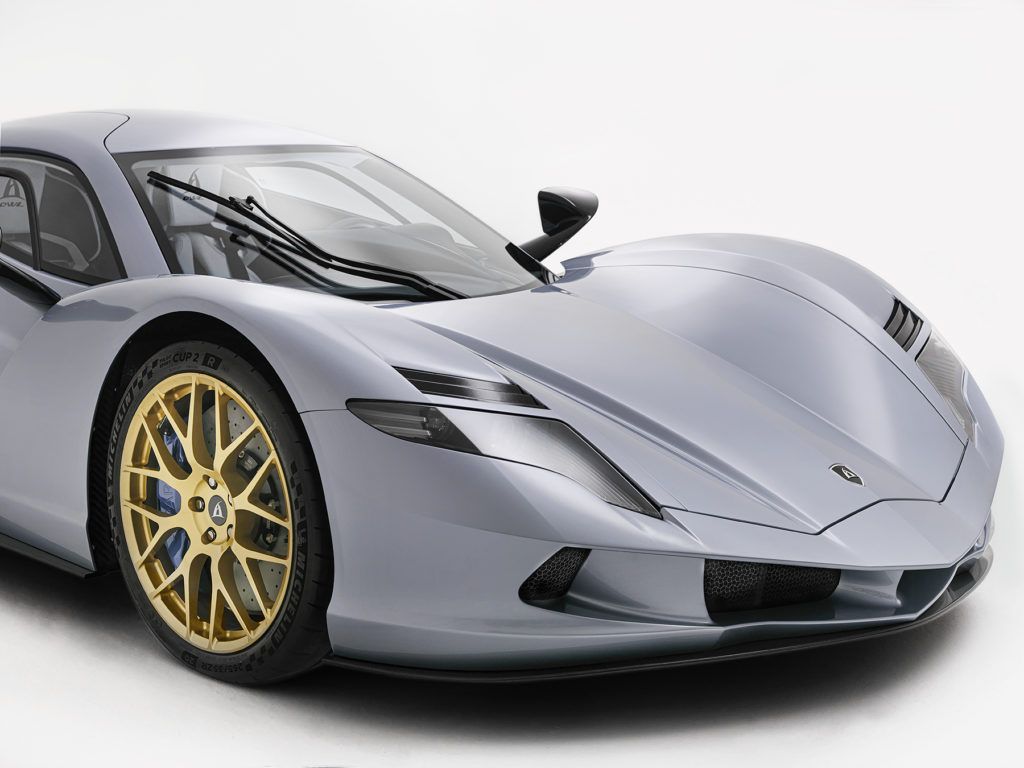 Now, I am comparing the Aspark Own electric car with the Tesla Roadster because that is the only other production car capable of such acceleration. There is also the Rimac CTwo, which achieves the same in 0-60 mph in 1.85 seconds.
The thing is that none of these cars are available on the road yet. They're all in the production phase and will launch sometime later. With that said, let's dissect the Aspark Owl and see what makes it go so fast.
Powering the Aspark Owl electric car are 4 Permanent Magnet Asynchronous motors or (PMAC). These motors are especially useful in applications where repeatable performance is required. The recently launched Porsche Taycan uses the same and offers quite the performance.
These motors make close to 2,012 HP and 2,000 Nm of torque. Although the production version unveiled during the Dubai Auto Show weighs more than the early concept version which is around 1,900 kg; it is still manageable with this much power.
The voltage of the battery is 800 volts and it can charge up to 80% in about 10 minutes using fast charging.
The batteries are comprised of a 64 kWh battery pack which can offer a range of up to 450 km/h based on the NEDC cycle. Meaning the real-world range would be around 390 km.
The Owl has a height of only 99 cm, making it one of the lowest electric hypercars in the world. This super low height is responsible for making the Owl one of the fastest accelerating cars in the world.
The Aspark Owl electric car can perform 0-60 in 1.68 mph, using road-legal tires and 0-300 km/h in 10.6 seconds. To put these numbers into perspective, the Kawasaki Ninja H2R, a hyperbike that weighs around 250 kg, accelerates from 0-300 km/h in 13.4 seconds.
Check out this video of an early Aspark Owl Prototype to better understand this car's power:
The top speed of this electric car will be electronically limited to 400 km/h, which is insane. Both the Tesla Roadster and the Rimac CTwo have a top speed of more than 250 miles per hour.
What enables the Aspark Owl to achieve this speed are a number of high-performance components, including the electric powertrain mentioned above. The Aspark Owl has an all carbon fiber body housing a carbon monocoque cockpit design made from a single piece. The battery pack of the car is also centrally mounted for improved stability.
One of the really cool features of the Aspark Owl is its spoiler. It comes out automatically at 150 km/h and goes down when the speed falls below 100 km/h. Drivers can also operate manually if they wish.
Despite the hypercar nature of the car, the interior of the car looks luxurious. The driver sits surrounded by a number of screens and easily accessible switches. The entire driving position is designed to offer a greater level of control to the rider and it reminds me of a Jaguar concept electric car.
And now for the price of this car, the Aspark Owl costs £2.5 million or $3.2 million. Only 50 of these cars will be made and 15 of which have already been reserved.
The production of Aspark Owl will take place in Turin, Italy and the car will be available for sale in the second quarter of 2020.
Aspark Owl: What Could Be Better?
Aspark Owl looks like a fantastic electric hypercar but a few things about it are quite ordinary. The battery, for example, features only a 64 kWh pack in a day and age where even the Tesla Model S comes with a 100 kWh battery.
Extracting so much power out of such a relatively small battery pack would be much easier if the car wasn't so heavy. For a hypercar, it weighs similar to a Tesla Model 3 Performance.
So overall, the Aspark Owl electric car is a marvel, in terms of power and acceleration figures. But I do hope that it also provides a decent battery range, a factor which is becoming more and more important as EV adoption increases.
According to Yoshida, Aspark "will continue to make more exciting products like the Owl" in the coming years.