It has been the rule of nature and society that when applying technologies like Artificial Intelligence in the workforce or daily lifestyle increases, it eventually reduces human resources or even eliminates their need.
A perfect example could be mailing and logistical services. With technology advances in the last couple of decades, these services have been very smooth and efficient, resulting in the loss of many jobs and even reducing staffing resources for more profit generation. Today, tracing a shipment or raising any grievance related to that is just a matter of seconds.
Is AI also following the same track when it comes to workforce resources? Is it taking away jobs? Well, Artificial Intelligence has been a blessing for the majority of people around us. But is it turning out to be a bane for someone? Let's put some more light on this.
How does Artificial Intelligence affect Employment?
We all know AI is a technology that exhibits cognitive and predictive abilities; to be precise, the improvement in these abilities of an AI doesn't have much impact on human jobs. Things are complicated when AI is incorporated with Automation, and the work is done much faster than earlier.
AI-driven Automation is the primary concern. We need to find an alternative benefitting both the organization/establishment and workers associated with it. Well, after all, people are still optimistic about the opportunities spread across.
Work completion methodology, operating efficiently, better decision making, avoiding repetitive tasks are also some of the main objectives of the companies. Now, this might be good for some and may turn out to be extremely challenging to others in the human workforce structure.
Will AI replace everything all of a sudden?
The most important thing to understand is that changes can never happen overnight. Even though AI has the capability to intervene in human work and sometimes produce a better yield than humans, there are still so many areas where the latter might not perform well at present.
For instance, we all know that agriculture has witnessed enormous changes from time to time, AI and Robotics also have successfully shown good results. But, majorly, a farmer's experience, land conditions, analysis of crops to be planted are among the factors that couldn't be decided and planned by machines. That's precisely what AI-focused precision agriculture does.
Similarly, customer service is one such area. No matter how efficient and responsive chatbots we have, some people still expect personalized service when dealing with some sale, query, grievance, or issue.
The above mentioned are some of the basic examples among many. It doesn't challenge AI's ability or efficiency; rather, it shows you how things won't change suddenly. We might witness changes in the future, which can even deal with the mentioned concerns. But that is still a long way to go.
How Employers ensure the safety of Employees?
It is noted that this isn't certainly a stage wherein we can emit these technologies from society as organizations need them to compete, produce a good yield, and survive. So a mix of both has to be adopted with less effect on both sides.
When mentioning the mixed approach, one thing which can be done initially is companies should interpret and validate results at regular intervals. Fortunately, companies still do this analysis and have identified the skill differences in machines and humans at regular intervals.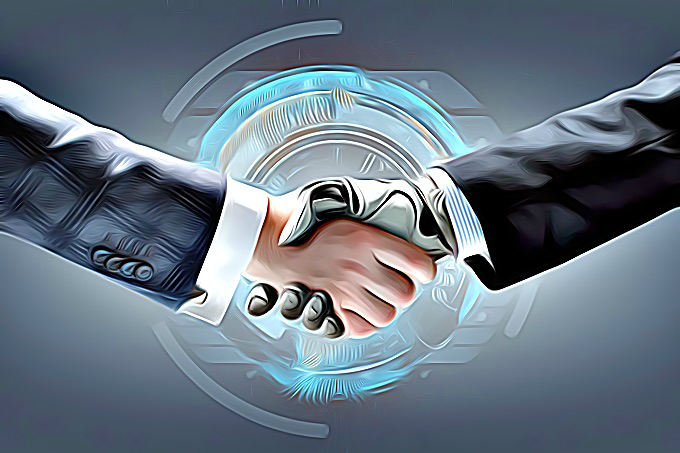 The differences in skill give the company an idea of how it should approach this issue and what alternatives can be assured. Honestly, one thing is certain that humans cannot overcome the skill differences to an extent.
Let's find some measures by which employers can manage both:
Responsible Leadership
It is important to take care of your employees with the adoption of AI parallelly. The human workforce should be re-trained to manage the software, bots, customer service, etc. Effective and sudden retrenchment should not be adopted, resulting in the welfare of all.
Employee Opinion
The voices of employees are mostly raised through workers' unions. These unions play a major role in ensuring the protection and safety of all. Talks and discussions should be initiated at regular intervals. This approach leads to earning goodwill from the employee rather than aiming directly at business benefits.
Embracing Technology
Rather than thinking about how technology can play a better role in enhancing the company's efficiency, the company should also focus on improving the employee's performance with the same technology as such. Augmented intelligence will play a major role in empowering employees.
How can the future be less Obsolete?
With time, it compulsorily becomes the need and a strict measure to embrace technology. But the leaders should also speak openly about the technology's importance to the employees. Considering AI, it has the potential and caliber to augment human intelligence, work, and taking everything hand in hand.
Organizations must also plan for redeployment and also share the transition with the employees. Proper understanding of changes and equally responsible behavior can help Artificial Intelligence-driven businesses earn employee trust.