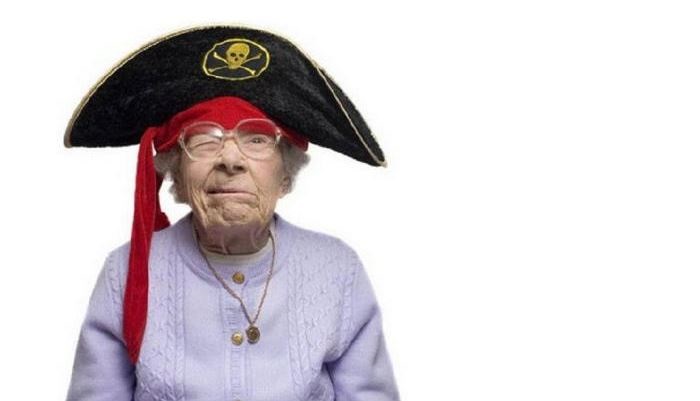 A 63 year-old-woman has been recently prosecuted by the police of Romania for making the copyrighted content available on Torrent websites using BitTorrent. This applies perfectly to the saying that you're never too old to do anything or maybe never too old to get arrested. This is what could be the arrest of the oldest Torrenter anywhere in the world.
The piracy laws are becoming more stringent day-by-day and you are more likely than ever to get a warning post advising you to avoid torrenting copyrighted content. But apart from such warnings, there are more severe tactics. Arrests in such copyright cases in the Torrent world happen rarely and the targets are 18-35 years.
According to Romanian police, a 63-year old woman has been arrested few days ago. This arrest took place at Cluj-Napoca which is one of the biggest cities in Romania. Back in 2011, a 58-year old grandma was arrested in Scotland and sentenced to three years probation.
TorrentFreak writes that arrest of file-sharers of any age is very-very rare in Romania.
It was found that this woman was using BitTorrent to share massive amounts of music, movies and other data without seeking permissions from the owners.
The police statement reads:
"Following investigations by the economic crime investigation, police in Cluj…prosecuted a 63-year-old woman.
This investigation was about the offense of making content available to the public, including via the Internet or other computer networks so that the public can access it anywhere and at any time individually chosen."
This woman is possibly the oldest file-sharer who has been prosecuted anywhere in the world.
Also read: How to Download Torrents Online Using IDM? 4 Working Ways for You!
---
 Ever heard of such weird arrest? Tell us in comments!
Stay tuned for latest hacking and technology news from fossBytes!
---