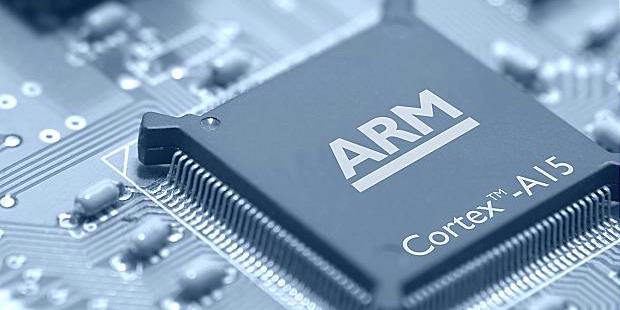 Short Bytes: In recent years, British low-power processor developer ARM has worked hard to shed its image as "just a supplier of mobile-CPU cores". Exploring new horizons, the company has evolved to become a true systems company. Read more to know how it happened and what ARM has to say.
L
ow-power processor developer ARM has slowly reinvented itself as a systems company. Many of you probably don't know that ARM is Britain's most successful company. The company has its reach in every nook and corner of technology. Nearly all modern smartphone revolves around ARM's designs and its long range of silicon IP and software. Also, earlier this year, Linus Torvalds called 
ARM laptops the devices of future
. He said, "I'm happy to see that ARM is making progress."
The company has recently recorded a profit margin that has been labeled as impossible by analysts. Jim Wallace, director of system and software, ARM said that the company is "no longer" just a supplier of mobile-CPU cores. Instead, it has graduated to become a systems company, Wallace told Electronics Weekly.
ARM is the technical leader in low-power processor technology and calls low power and mobility its heritage and an integral part of its DNA. With time, the company has created a wide array of products and services that are being scaled to challenge Intel at its own game and run the servers at companies like PayPal.
With time, ARM has realized the importance of software running on its mobile processors. Hence, the company has worked immensely to expand its software offering in recent times. "We are not just a silicon IP company, we offer system defining software and firmware," says Wallace.
The company is also moving ahead in the direction of investing more to develop networking and software for ARM-based server chips. While ARM is the market leader in mobile devices with 85 percent share, it holds less than 1 percent share in the global server market.
Focusing on a future that will feature tons of IoT devices, ARM has partnered with IBM to develop a full-fledged IoT platform. With IBM's help, ARM will be able to take advantage of cloud computing services and couple it with its hardware and embedded software.
However, it won't be sensible to expect ARM-branded gadgets coming to a retailer near you as the company doesn't plan to compete with its silicon customers. "We will use the systems products to support our customers," said Wallace.
Have something to add? Tell your views in the comments below.
Also Read: Linux Founder Linus Torvalds: "2016 Will Be The Year of ARM Laptops"