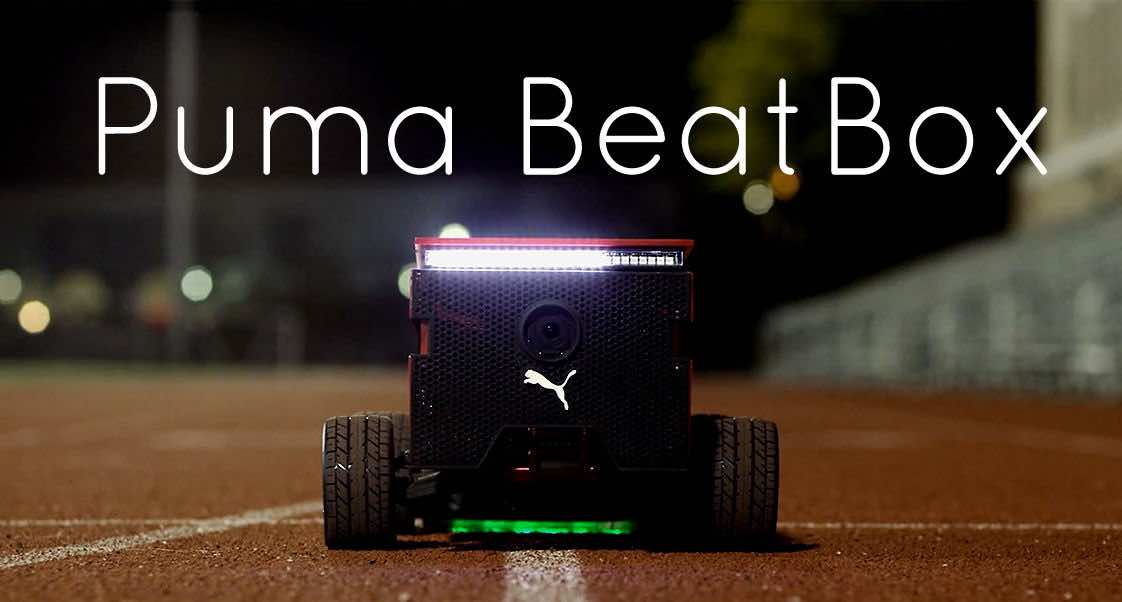 Short Bytes: Taking the age-old fight of man versus robots to the next level, the German sportswear maker Puma has unveiled a robot called BeatBot. This running robot has been developed to give a tough fight to the athletes and to train them for better performance.
You'll be surprised to know that Puma's BeatBot can run even faster than sprinter Usain Bolt by following the lines on the track with the help of its inbuilt infrared sensors.
Powered by an Arduino microcontroller, Puma Beatbox comes with an accelerometer and a front-facing camera from GoPro. The device looks like a box propped with wheels and is designed to race against track runners.
With all these features combined, BeatBot becomes a machine that has the ability to count the rotation speed of the runner and distance travelled by the athlete.
Talking about its best performance, it can beat the runner at the speed of 27.7 miles per hour — the same rate at which Bold broke the world record back in 2009.
Developed with a combined effort from 3 MIT students, a NASA robotics engineer, and Puma's ad agency, this device is a combination of smartness and speed.
To use this device, a user simply needs to feed the distance and speed, and BeatBot will be happy to follow your orders. Thanks to its LED lights, the runner can easily see BeatBox in the peripheral vision.
At the moment, Puma BeatBox will only be available for the athletes and teams sponsored by Puma. However, the company is continuously working to reduce the cost and bring a more affordable version for the general public.
Did you find this little Arduino-powered gizmo interesting? Share your views in the comments.