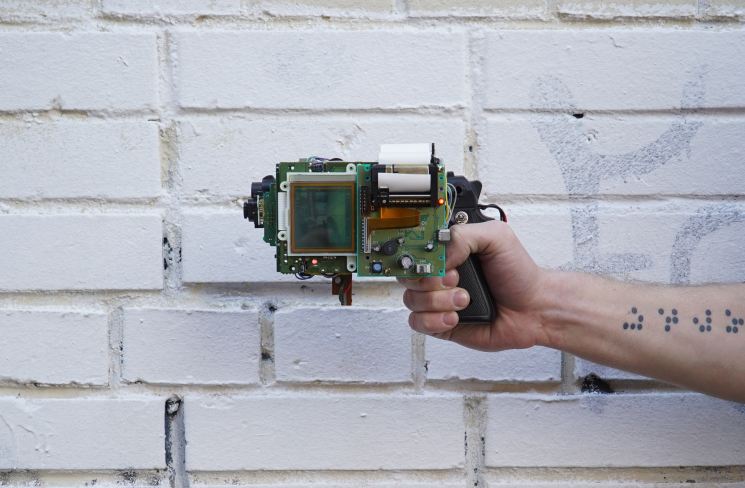 Is it a Camera? Or, is it a Gun? No, it's a photogun. Forget the upbeat megapixel photography culture of today! Russian media artist Dmitry Morozov has created the "gbg-8" : an 8-bit picture capturing instant photogun combining the classic Nintendo Game Boy with a camera, a thermal printer, a gun and an Arduino. Arduino is a programmable software and hardware microcontroller used for various engineering and technical DIY projects.
T
he Arduino works as the digital soul of the photogun putting the camera's data into the Game Boy and converting it into 8-bit photograph. The design of this particular camera is made to look like a funky photogun , with a special feature of shooter marker on its head.
As the Dmitry Morozov likes to call himself, an artist, this workpiece by him might possibly for a short time but can surely create a new trend now.
Via: vtol.cc
Are you going to buy this photogun? Tell us in comments!