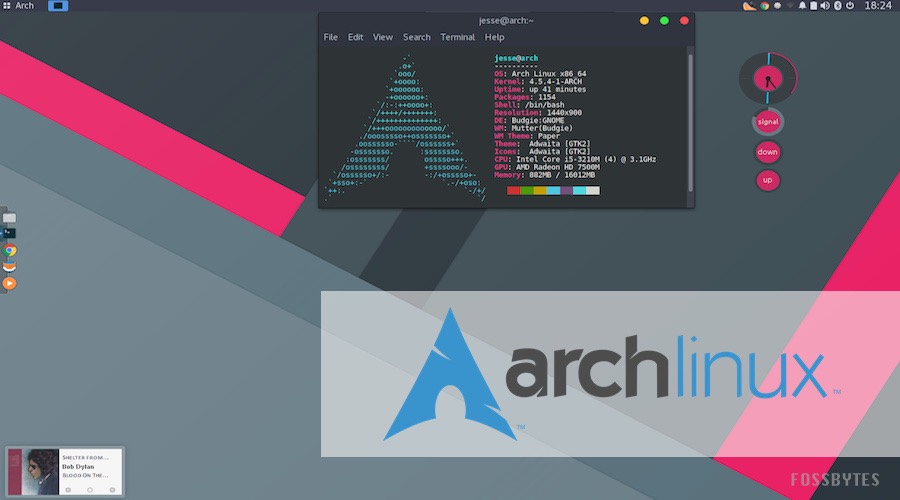 Short Bytes: Arch Linux, one of the most customizable Linux distros around, is here with the latest Arch Linux 2016.06.01 release. This monthly ISO respin is powered by Linux kernel 4.5.4 and includes all the changes made since May 1, 2016. The existing Arch users need to simply execute "sudo pacman -Syu" to update their Arch Linux installation.
A
Linux distribution is much more than how it looks and feels. It allows you to add or remove packages and customize your desktop by installing different environments. While some Linux distros are for the beginners, you need to build others from the scratch and use their heavy customization options.
If you are a die-hard Linux user, you must be knowing (and using) Arch Linux. In our one of the most popular guides, we tried to help you in the process of choosing the ideal Linux distro and told you more about it.
Arch Linux is a distro that you need to install from commands line and choose your desktop environment, applications, and drivers in the process.
In simpler words, installing Arch Linux is like creating a super customized Linux desktop.
This Linux distro is the most popular rolling release distro that uses easy-to-use and powerful package manager Pacman. Arch also comes with Arch User Repository, which one of the biggest software repositories for a Linux distribution.
Arch Linux 2016.06.01 released with Linux Kernel 4.5.4
The ISO files of Arch Linux 2016.06.01, the distro's monthly respin, is now available for download.
This ISO respin includes all the updates that are released since May 1, 2016.
This download includes Linux kernel 4.5.4. As Linux kernel 4.6 needs to spend more time in testing, we could expect it to arrive in the next releases.
If you are an existing Arch Linux user, all you need to do is execute this command and keep your installation updated:
sudo pacman -Syu

On the other hand, if you are a newcomer to Arch Linux or willing to reinstall the OS, you can go ahead download the fresh Arch Linux 2016.06.01 ISO from Arch's website.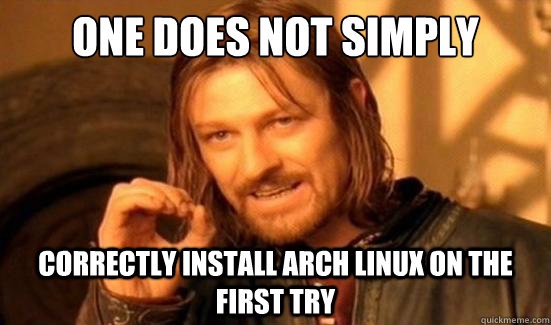 How was your first experience with Arch Linux? Don't forget to tell us in the comments section below.