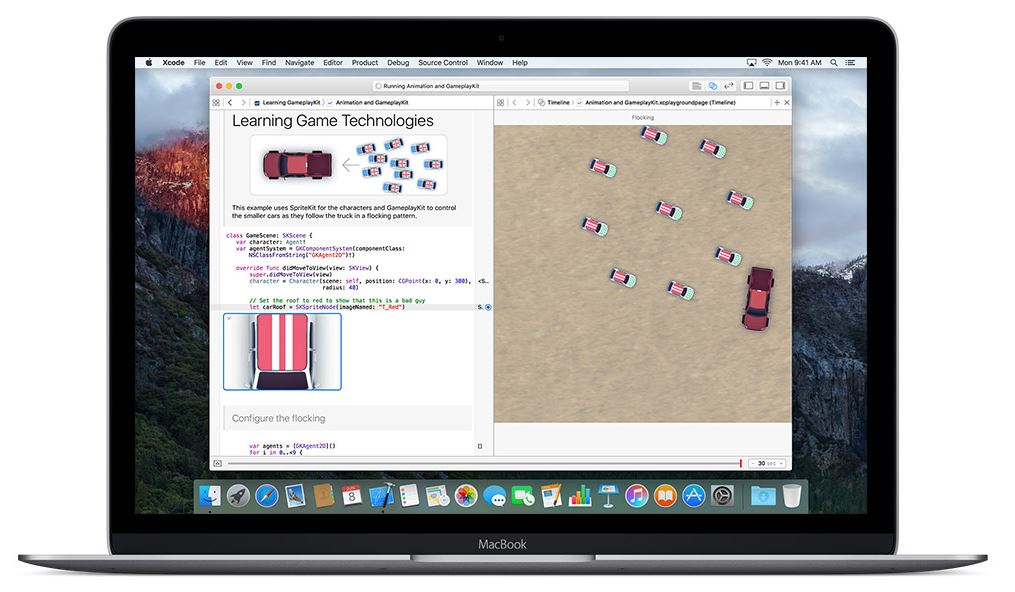 Short Bytes: Recently launched Apple's Programming language Swift is already topping the chart among the developers on GitHub. Apache 2.0 license version gives developers more flexibility in using this open source language. 
A
pple's Swift programming language has seen an inundation of likings from the developers' community after
Swift programming language was made open source
. Being released earlier this month in the first week of December on 3rd, Swift programming language has seen a plethora of likings which is ascending on the chart list day after another.
If we look at the popularity of this programming language, more than 20,000 developers have already starred it on the GitHub leaving behind Rust – the second most popular by a huge margin of more than 30%. Although there are other bigger players in the market of programming languages like C, C++ and Java, but looking at the swift speed with which Swift programming language is making swift progress, the days are not so far when Swift language is going to top the popularity chart.
Swift language is available on GitHub along with its compiler, libraries, and debugger. To add more to the user's convenience, Apple has also launched a website named after this called Swift.org. This website hosts everything that a developer needs to know about this programming language including documentations and links to source code and even how to begin with a project.
Swift programming language can also be run in the different environment. For example, you can run Swift language online in IBM Swift sandbox. 
Swift has been released under Apache 2.0 license that means grant of copyright license, Redistribution of the code, Submission of contributions, Limitation of liability etc. come into the picture giving a developer more freedom to develop what they want to. This user-driven approach, or let's say "Developer's driven" approach, even gives developers freedom using Swift language in even commercial products. Currently at the moment, it supports iOS, OS X and Linux.
It is clear from the picture that Apple wants more and more developers to use their programming language. Looking at different releases from different companies and Apple also jumping into the markets, It should be interesting to see how other competitors react to it and what more we are yet to see in future of the programming world.
Add your views in the comments below.