Apple announced AirPower in 2017, delaying it in 2018, and killing it off in 2019. That was until new rumors suggesting an AirPower styled wireless charger from Apple.
The AirPower mat was supposed to wirelessly charge your devices without any proper coil alignment. This new Apple wireless charger emerges in a 2020 patent, spotted by AppleInsider.
AirPower Wireless Charger 2.0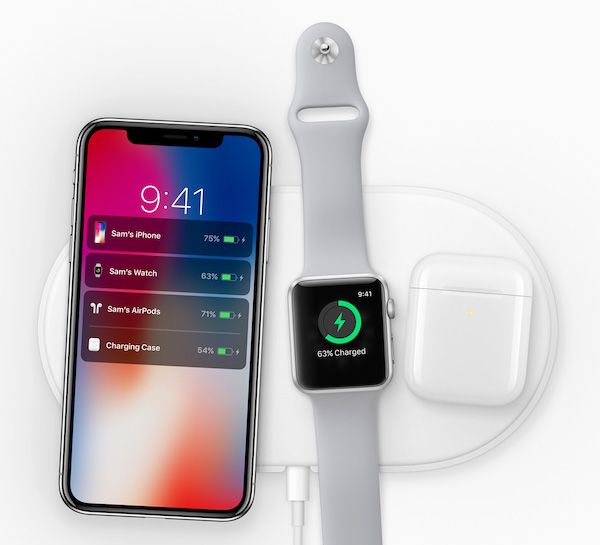 That's what we're calling it for now. Since the original AirPower idea was killed around 2019, the idea in this patent is filed in 2020, which means Apple is taking another shot at AirPower.
The company has already revived the MagSafe brand with the MagSafe wireless charger for the iPhone. It'd be great to see AirPower join MagSafe in Apple's charging solutions.
Apple's patent is titled "Wireless power system with device movement detection". In essence, it is a way to wirelessly charge Apple devices, even if they're moved around the charger's surface.
The patent also mentions a "family of load lines" with different respective duty cycles. It says that the wireless charger will be able to "determine whether the wireless power receiving device has moved" by comparing current and voltage info from the load-lines.
Apple has incorporated wireless charging in the Apple Watch, the iPhone, and the AirPods. Only the iPad Pro is left out of the wireless charging party. However, after MagSafe, you'll have to buy separate chargers for your Apple Watch and iPhone.
You can go for something like the Belkin 3-in-1 Wireless charger with MagSafe, but it takes up more space. So at this point, it makes perfect sense for Apple to design a wireless charging dock for all things Apple.
The AirPower wireless charger looks like a bright future for the company's wireless charging ambitions. However, most wireless chargers are slow and inefficient compared to wired chargers. So it remains to be seen how the AirPower charger fares against the existing ones.