The very first thing you'll see on your WatchOS-powered smartwatch is the Apple Watch Face that can show a lot more than just the time. You can easily customize Apple Watch faces according to your liking, complete with visual changes and complications.
In this article, we'll discuss how you can create a new watch face and make desired changes to it. If you end up creating something unique, you can also share the watch face with your friends who own an Apple Watch.
How To Get New Apple Watch Faces?
To add a new Apple Watch face to your smartwatch, you need to follow these simple steps: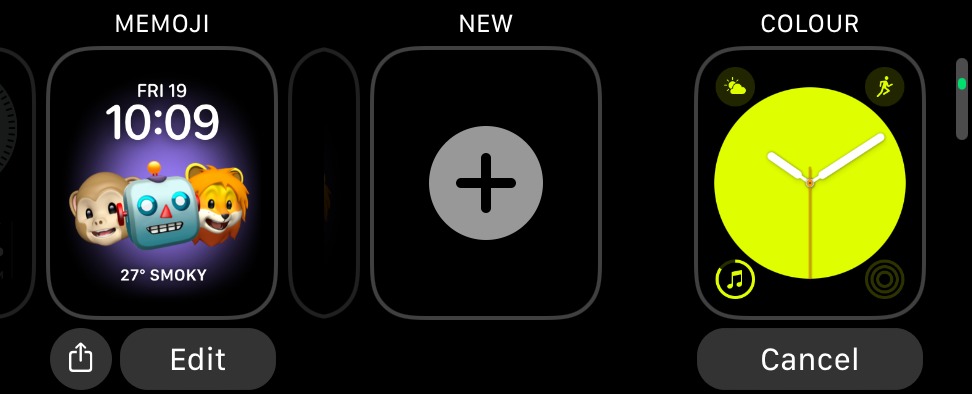 Press and hold your Apple Watch Face.
Swipe right to reveal the plus button and tap on it.
Now, swipe up/down or use the digital crown to browse new Apple Watch faces.
Tap on the watch face to set it.
You can pick cool watch faces for different scenarios. For example, I have one that shows my workout activity and another that displays an analog-style clock. If you're wondering how to change an Apple Watch face, then you can do so by swiping from the right or left edge of the display.
To delete the watch face, tap and hold on it and then swipe up on it to reveal the delete option. If you have added multiple watch faces, then you can reorder them as well. Long press on the watch face,tap and hold it again and drag it sidewaysto change its position.
On Your iPhone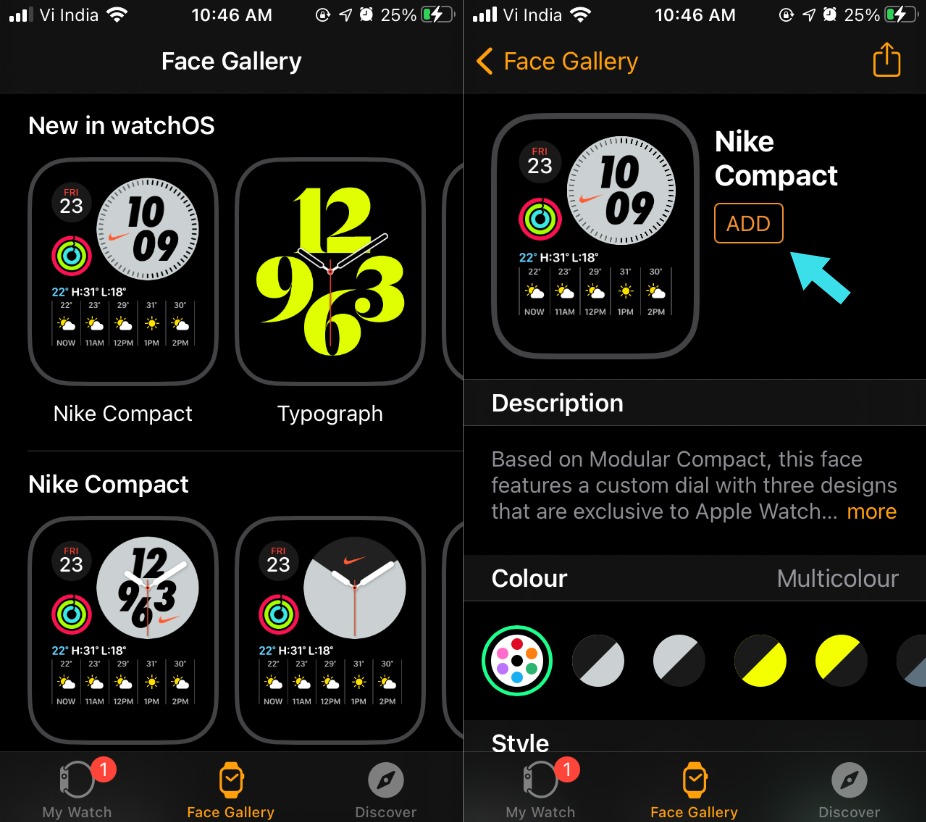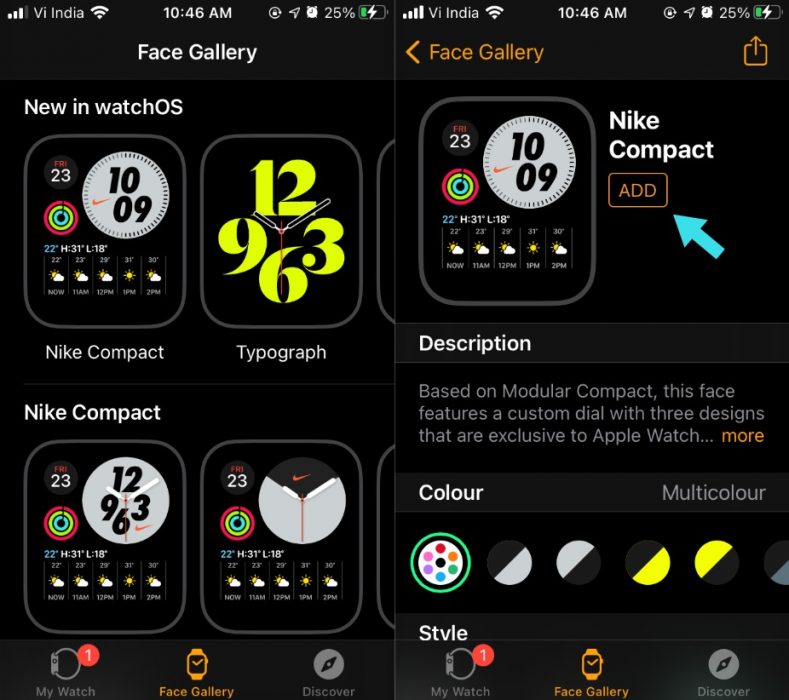 You can do all of this stuff on your iPhone as well using the Watch app, which gives you more real estate to tweak things. To add a new one, tap on the Apple Watch Face Gallery option present at the bottom of the screen. Here you can get many free watch faces, tap on any one of them and then tap Add to apply it to your Apple Watch.
If you want to know whether can you download Apple Watch faces for your device? One thing to note is that you can't download a watch face from anywhere except the Face Gallery. That's because Apple doesn't allow third-party developers to create them.
How to customize your Apple Watch Faces?
The next step is to customize your Apple Watch face according to your preference. Here, each face comes with a different set of styles, colors, dial options, and complications.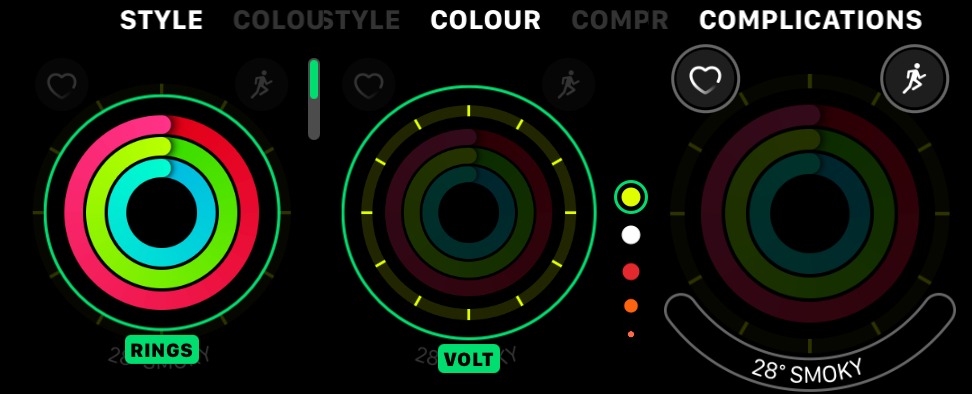 Long press on the watch face and tap on edit.
Now, you can swipe right to explore options related to style, color, and complications.
For example, in the colors section, you can use the digital crown to browse through different color options.
Once you're done, press the Digital Crown to save the changes and go back.
On Your iPhone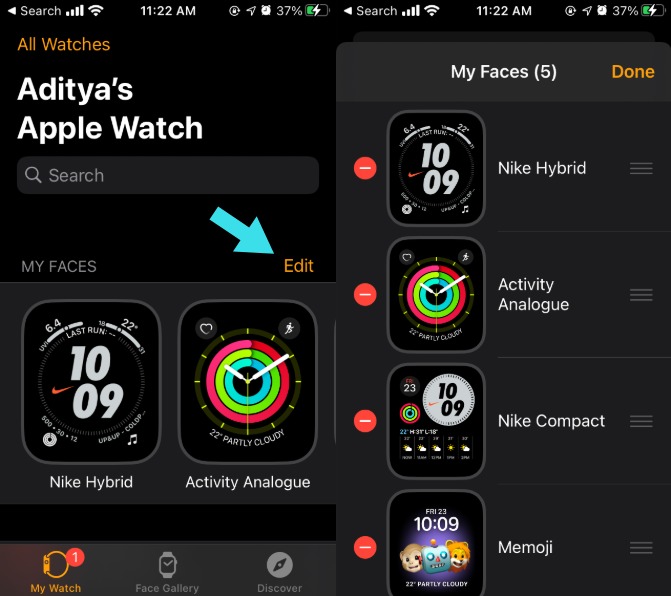 In the Watch app, tap on any face to make changes to it, like style and complications. You can tap on the Edit button to reorder and delete your current watch faces.
What are Complications on the Apple Watch?
Complications are various options that come with Watch Faces and let you do different things. For example, a complication can open the weather app, show your heart rate, play music, show contacts, and so on.
Each watch face comes with a varying number of complications which look different in shape and size depending on its design. You can tweak their work or disable them altogether for a clean interface.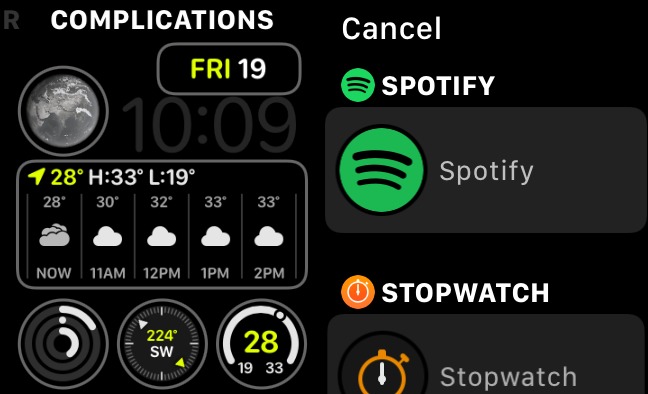 It's not just system apps, the watch faces support complications from various third-party apps installed on the Watch. For example, you can add a complication from Spotify to play music if you don't like Apple Music.
You can add complications to a watch face by opening the edit screen as mentioned above and swiping to the extreme right. Then tap on any Complications and choose the desired one from the list.
How to share your Apple Watch face with your friends
Sharing your Apple Watch face with your friends is just a matter of a few taps. Follow the steps mentioned below: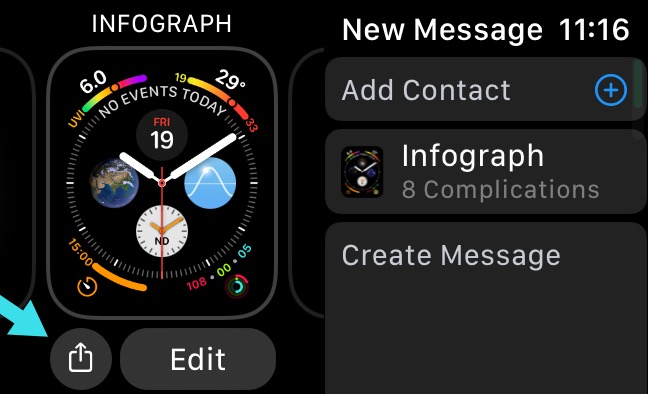 Long press on the desired watch face.
Tap on the Share button on the left.
Add the contact and type a message if you want and tap on Send.
The same can be done from your iPhone as well. Under My Faces, tap on the desired face and then tap on the Share button present in the top right corner.
This is how you can customize Apple Watch faces and decorate your Watch. If you have anything to add, drop your thoughts in the comments.
FAQ
Where can I get free Apple Watch faces?
All the faces available in the Apple Watch Face Gallery are available for free. So, you can rest assured that you don't need to pay for anything.
Will Apple Allow third-party watch faces?
Chances are quite less that Apple will allow third-party watch faces. A watch face is displayed for a considerable time and Apple doesn't want to compromise on battery life or have a buggy code ruining the experience. It's like having a third-party home screen for iOS.