The next Apple watch could arrive with a camera and the company is considering putting the camera in the Apple Watch's strap.
A new patent, spotted by AppleInsider, shows an "optical sensor" placed at the end of the Watch's strap. So the camera can be moved and twisted to any angle without contorting your wrist.
The strap can be pulled up straight to capture an image of what's in front of you or fold it back to take a selfie. The patent also shows that you can twist the band to take photos on either side.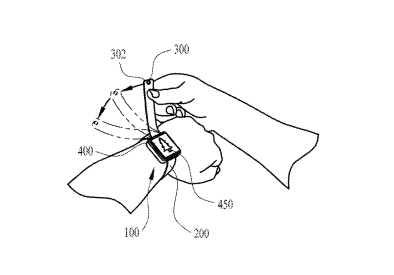 Users will be able to click photos by "pinching the watch band" or voice input. There is a hidden optical cable buried inside the band that will send image data back to the watch. And here's the best part: if the camera is not in use, the appendage can be taken out of the strap.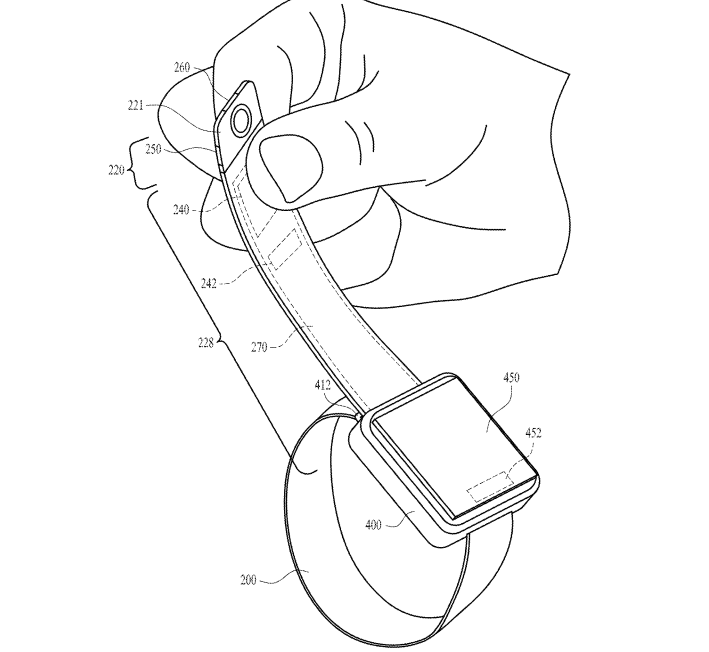 The idea of keeping both hands in the air while you manage to take a picture from a smartwatch can seem a bit tiring, but it's important to understand that putting a camera on a watch is a difficult job.
Take the Nubia Alpha smartwatch, for instance. Since the smartwatch is strapped to your wrist, the movement becomes limited and hence the angles from where you could take pictures — unless your arms are made of rubber.
So the idea of fitting a camera on the strap makes sense, however, the picture quality of such cameras cannot be expected to be great and it will certainly be a lot worse than a phone camera.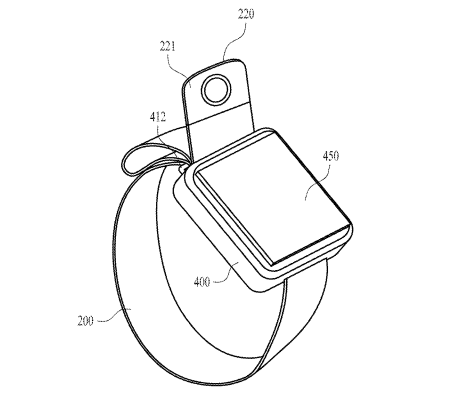 Another point worth considering is that the camera watch looks pretty thin in the patent illustration, however, it could be much thicker in real life.
We have come across multiple patents for a camera-equipped Apple watch before and none of those ideas made it to final design so there are chances that this patent could be scrapped as well.
Therefore, we need to wait until we have more concrete details on the same. Meanwhile, you can let us know in the comment box if you like the new Apple Watch design.