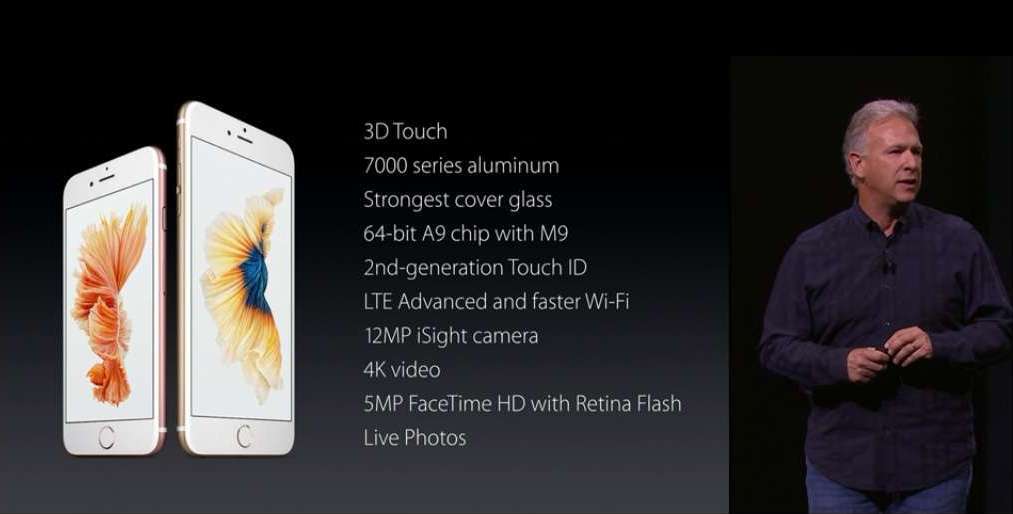 Short Bytes: Apple has finally unveiled iPhone 6S and iPhone 6S Plus. With the new 3D Touch and Force Touch technologies, ultra fast CPU and 12MP high def camera, the new iPhones could be the most advanced smartphones in the world.
T
he iPhones are the world's most loved phones apart from being the best in the business as marked by Apple CEO. Prompting to the phenomenal sales of iPhone 6 and iPhone 6 Plus worldwide
especially in China
, Tim Cook is calling Apple's flagship iPhones as the culmination of innovation. Earlier in the event, Apple launched the new
iPad Pro
with
Apple Pencil
and Apple TV.
Both the iPhone 6 and iPhone 6S Plus have the expected features of Force Touch and 3D Touch, which gives you a new level of experience. With 3D Touch, you can take actions on apps without even opening them. There is a new A9 chip in the iPhone 6S and iPhone 6S Plus that makes it 70% faster than its predecessors. 3D Touch combined with the ultra-fast CPUs promise to give you an amazing console experience as well.
The new iPhones have the all-new 12 MP iSight camera with smarter autofocus and a retina flash that gives a 3x times better lighting for the front camera. You can also bring life to the photos in the live photo option with the 3D Touch.
The iPhone 6S and the iPhone 6S Plus have retained their screen sizes of 4.7-inch and 5.5-inch retina displays respectively, so you just sit back and enjoy the amazing 4K videos. The new iPhones will have twice the WiFi speeds than other smartphones.
Now, the most awaited news for the Android users. With a new trasnfer app in the Google Play Store, you can easily switch over to iPhone from your Android phones.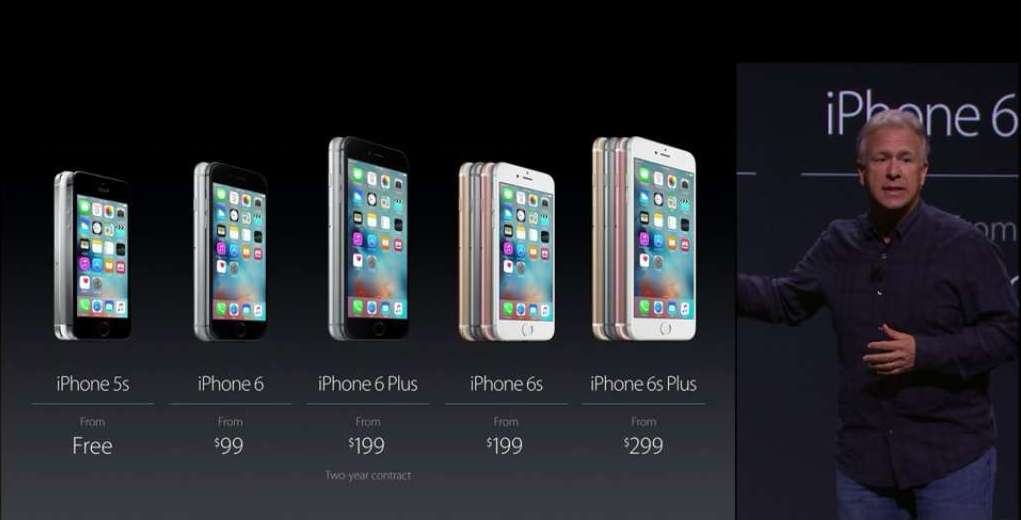 Now comes the price. The available models are 16 GB, 64 GB and 128 GB starting from $199 for iPhone 6S and $299 for iPhone 6S Plus on the two-year contracts.
There is also an iPhone Upgrade Program that can get you a new iPhone every year in a 24-month installment plan starting with $32 per month and includes AppleCare+.
Well,  iPhone 6S and iPhone 6S plus could possibly be the most advanced smartphones in the world.
iOS 9 will be launched on September 16. Stay tuned to fossBytes for more updates and news from Apple's live products launch event, while I enjoy One Republic's performance.