After Apple sued NSO Group for snooping on iPhone users, the company came up with Apple threat notifications. The notifications will tell you if your iPhone was hacked by state-sponsored attacks.
You'll get an Apple threat notification if the company detects 'activity consistent with a state-sponsored attack.' There's no mention of NSO Group or Pegasus on the support page. That means Apple is targeting a wider variety of state-sponsored attacks.
Where Will You Get Apple Threat Notifications?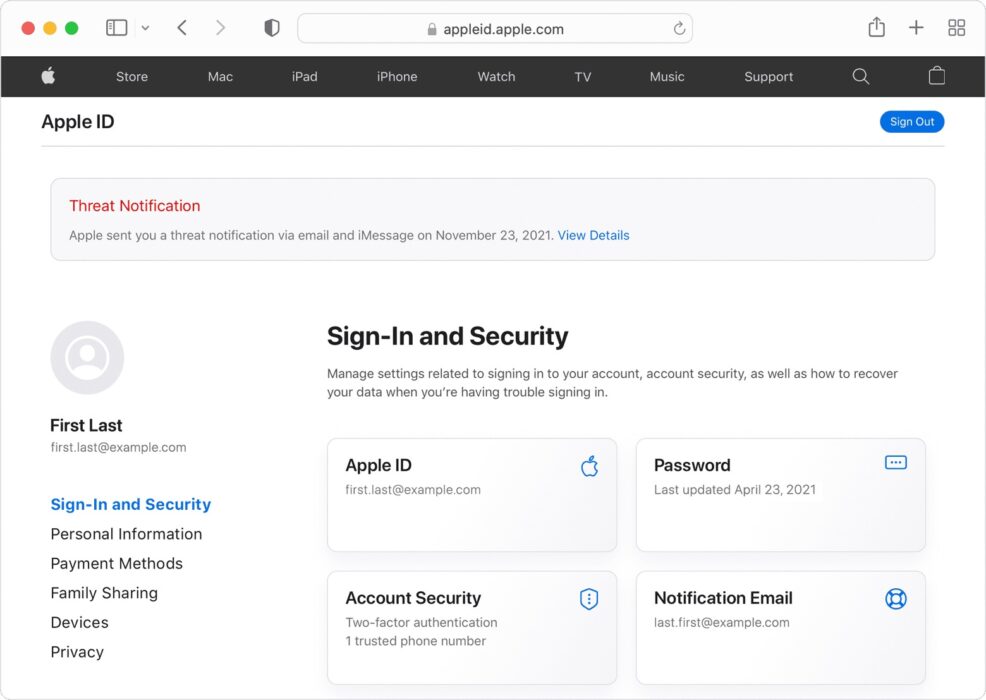 If your iPhone is compromised by state-sponsored attackers, Apple will notify you. You'll receive Apple Threat Notifications on your iCloud ID, iMessage, and email. Apple says the notification will show on top of your Apple ID when you sign in to appleid.apple.com.
Apple says these attacks are sophisticated and don't target the masses. So there is a slim chance that your iPhone will be compromised. However, if you doubt your iPhone was hacked, Apple now shows notifications to take appropriate measures.
What Should You Do To Keep Your Phone Secure?
Even if government hacks are not a threat to everyone, there's still adware and malware out there. Apple lists some steps to take to safeguard your iPhone against such attacks. To keep your iPhone secure, you should:
Update your device to the latest software to get the latest security fixes
Protect your device with a password
Use two-factor authentication and strong passwords
Install App from the App Store
Do not click on links or attachments from unknown senders.
These are all simple and generic steps towards keeping your iPhone safe. Other than these, Apple threat notifications will let you know if your device is compromised.
The company is also actively campaigning against the European DMA. While the Digital Markets Act asks Apple to allow sideloading, the company says it'll open Pandora's box of malware.