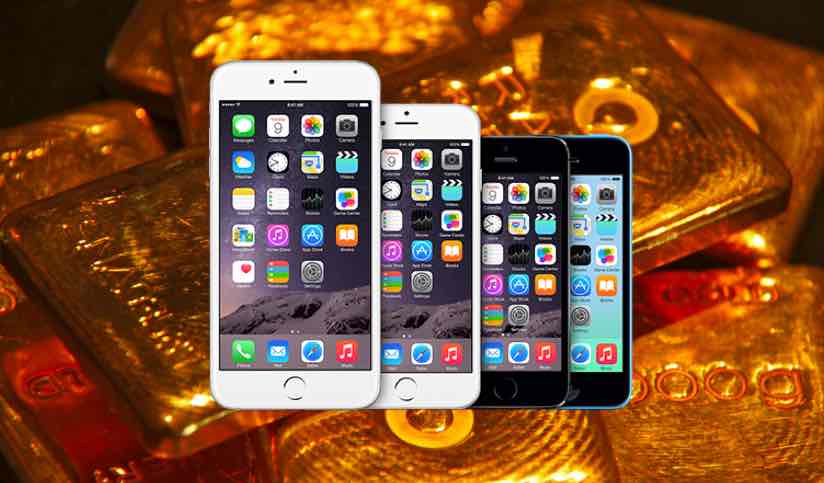 Short Bytes: Last year, Apple recovered an enormous amount of precious metals like gold, silver and copper from the broken iPhones. This was made possible as a result of its recycling program that allows people to give away their phones in exchange for money off their future iPhone purchases.
In its annual Environmental Responsibility Report, Apple has revealed that it has recovered almost one metric tonne of gold by recycling the broken iPhones in 2015.
If we convert this into money, it amounts to around $40 million. Apart from gold, Apple also recovered three tonnes of silver, and more than 1,300 tonnes of copper.
If you recall your high school knowledge of chemistry, you might remember that gold is highly averse to corrosion and an excellent electricity conductor. Talking about others, silver and copper too are good conductors of electricity and face lower corrosion problem.

According to Apple's report, after recycling 90 million pounds of e-waste, 61 million pounds reusable material was obtained.
These broken and unwanted Apple devices were reclaimed through the Apple Review scheme that allows customers to give away their phones in exchange for money off their future iPhone purchases.
Also read: Chinese Man Buys Apple iPhone 6s, Ends Up Getting A Pancake In Mail
Apple's Environmental Report also highlights that the company is also trying to reduce its carbon footprint. Along the similar lines, the new sleek packaging for the iPhone 6s is 20 percent lighter and 34 percent smaller than those used in the first generating iPhone.
The company has also started using a new experimental line of robots called Liam to disassemble 1.2 million phones a year and sort them according to their components.
Did you find this story interesting? Share your views in the comments section below.