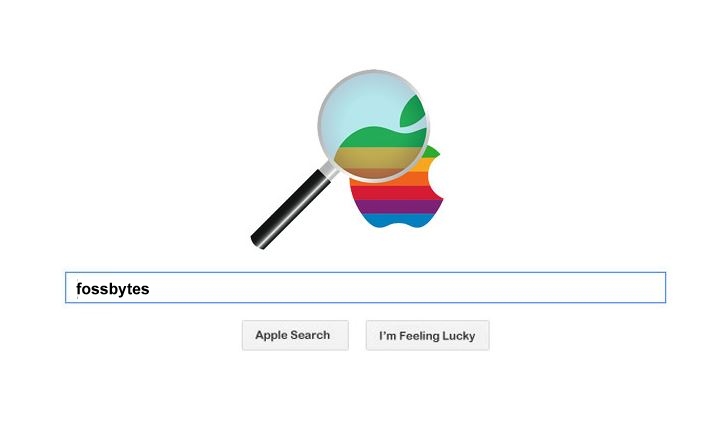 Apple has finally confirmed that it is having a web crawler Applebot which indicates its possible future in the search business. Apple has recently added a new page to its support site that gives details about its first Web Crawler.
These rumors regarding an Apple search engine starting spreading when webmasters noticed web crawlers visiting their websites with IP addresses beginning with 17. It was surprising because the IP address block starting with 17 is completely owned by Apple.
Whereas the iPhone maker has said that this web crawler is used by the Siri and Spotlight development teams to improve the search results. Now the company has published a help document confirming the existence of the Applebot – Apple's web crawler.
Apple says that it respects the usual robot.txt rules and meta tags i.e. the same rules followed by the Googlebot. Search Engine Land writes that the user-age typically follows the following string but always contains "Applebot" in it:
Mozilla/5.0 (Macintosh; Intel Mac OS X 10_10_1) AppleWebKit/600.2.5 (KHTML, like Gecko) Version/8.0.2 Safari/600.2.5 (Applebot/0.1)
Right now, Apple's plans regarding an Apple search engine are unclear. Its arrival to the search engine market will be a bit late compared to its competitors like Microsoft, Yahoo and Google. The market analysts have claimed that there is a 70 percent chance that Apple would be coming to the search engine space.
The search engine rumor was also fuelled few weeks ago when a job vacancy (now removed) was found on the web. The job vacancy was regarding a search manager to work on a "search platform supporting hundreds of millions of users" and "play a part in revolutionizing how people use their computers and mobile devices."
Apple's deal to use Google as the default search engine on iOS is going to expire soon and this could be the perfect time.
Image: Riseinsight.com 
Can Apple challenge Google in search business? Tell us in comments below!
Recommended: Facebook, Apple, Google, Microsoft and More Buy .sucks Domains