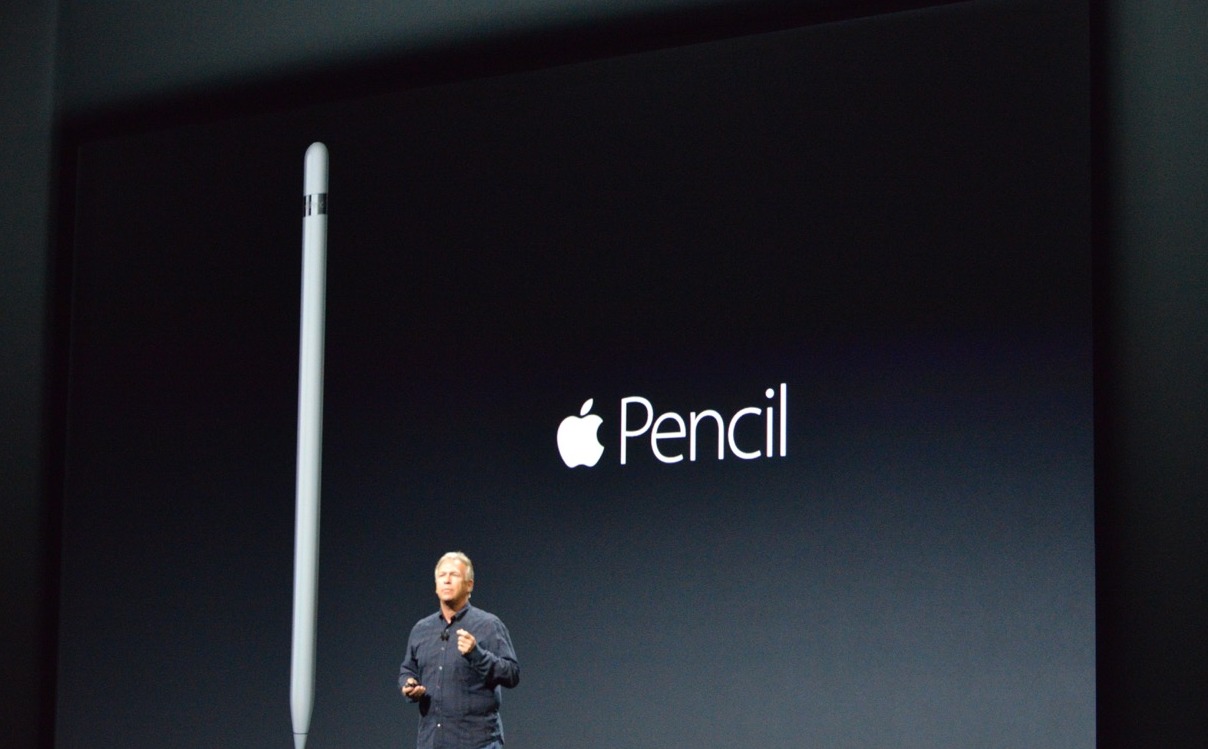 Short Bytes: Do you remember when Steve Jobs first introduced the iPhone, he said that nobody needs a stylus. Well, things are changing at Apple. After bigger iPhones and laptop-like iPad Pro, Apple has launched a humble stylus called Apple Pencil.
A
pple Pencil is the new gadget in Apple's artillery. After announcing the
new iPad Pro
from the new
iPhone launch event
, Apple showed off the new Apple Pencil. Apple Pencil will be your secret weapon that will let you interact with the new 12.9-inch Retina screen of the new iPad. In simple and dry words, Apple Pencil is a stylus.
Apple Pencil is much more than a stylus. It is more suitable for precise input that comes handy when you are into graphic designing and photo editing.
Apple Pencil features a lightning connector that needs to be charged with your iPad. From the stage, Eric Snowden of Adobe gave a demo of Adobe Photoshop FX and used the stylus.
In another surprise, Apple invited Microsoft Office chief Kirk Konigsbauer to show off Office apps on new iPad. PowerPoint has great support for the Apple Pencil, and allows you to convert ink into objects in slidedecks.
https://youtu.be/tUlZm-gW4Do
Apple Pencil will cost $99 and it'll be available this November.
Stay tuned for more from Apple iPhone 6s launch event.