Apple has patented what it calls "Panoramic light field capture, processing, and display." This fancy new patent hints that the future Apple devices may have cameras that can capture the direction of light.
So far, cameras can determine the light's intensity to adjust exposure. With Panoramic light field capture, panoramic shots can be used to create Augmented Reality content.
Not just this, Apple has also patented a 'base station' which could offer processing power for generating AR and VR content.
Why Is Panoramic Light Field Capture Special?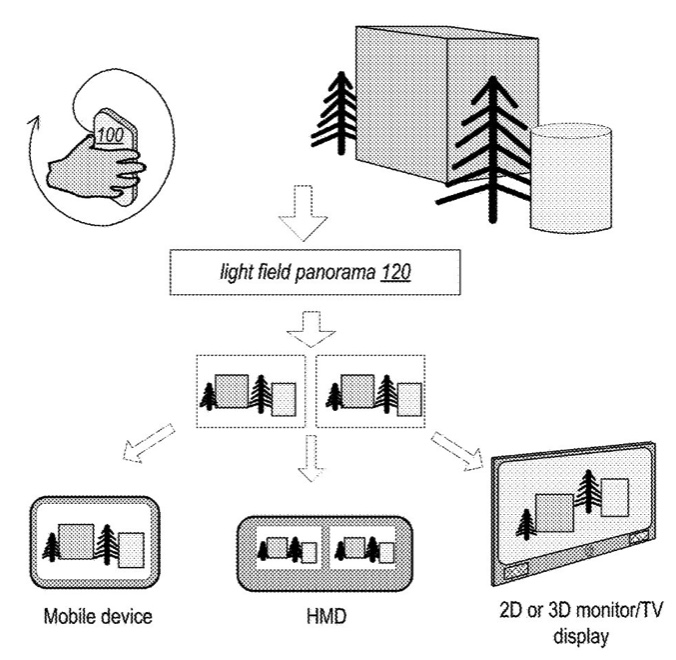 Apple's latest patent says, "In light field photography, a light field camera captures color intensities of light in a scene, and also the direction that the light rays are traveling in space."
It'll grant users '6 degrees of freedom' to interact with the content. If you're unfamiliar with the concept, check out the IVRPA explainer. In essence, Apple wants to make cameras that'll let you capture images and videos that you can later turn into virtual reality content.
According to the patent, when you capture a "set of digital images," additional data like the position and orientation will be captured with it. This information will determine your position with respect to the objects in your images/video.
For instance, you reach the peak of a mountain and capture it with Apple's panoramic light field. You'll be able to turn that video into an AR or VR experience.
It means you can experience being at the summit of the mountain in virtual reality. You may also be able to share your VR experience with others through VR devices. As cool as it sounds, there may be a long time before we see these cameras on an iPhone or an iPad.
Base Station To Be The AR-Muscle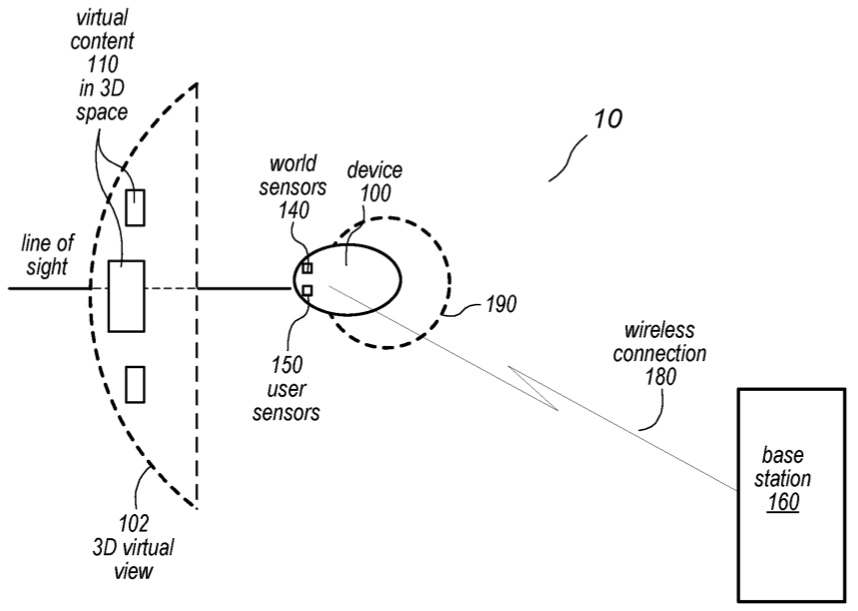 Other than the panoramic light field capture, another Apple patent talks about a 'Video Pipeline.' The patent calls it "a mixed reality system that includes a device and a base station that communicate via a wireless connection."
In simple words, this base station will process the light field videos and turn them into AR or VR content. So just like you create a video collage on the Photos app, you may be able to create VR content too.
A Whole New Idea For VR
When Apple incorporated a LiDAR scanner on the iPhone, we knew that the Cupertino giant is aiming for better AR and VR capabilities. It's no surprise that the company wants to democratize the creation of AR and VR content.
We see these new Apple patents as steps in that direction. It'll be amazing if future iPhones and iPads let you create VR content as easily as a normal video. It is a relatively new idea and might turn out to be a good way to literally relive your memories